2011 Independent Spirit Award Winners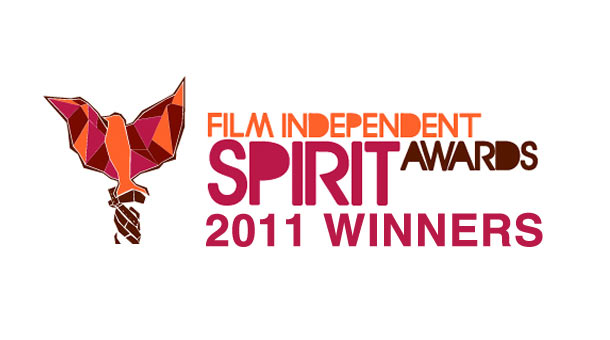 Film Independent Spirit Awards is arguably the most important film awards of the year, however, it is easy to be over-shadowed during the award season by the Oscars. This is especially true if it is held just one night before.
Black Swan took home the most awards this year with 4 including most of the big ones including; Best Picture, Best Director, Best Female Lead and Best Cinematography. I am glad that Black Swan was the leader of awards because I think it was the best film of the year. Winter's Bone had the most nominations going in with seven but only walked away with 2 wins for Best Supporting Male and Best Supporting Female.
There were not a lot of huge surprises, with maybe the exception of John Hawkes winning over Mark Ruffalo, and I felt like everyone who won deserved to win. The Independent Spirit Awards ended up being a great watch thanks to the host Joel McHale and all of the presenters.
See the full list of nominations
Best Feature:
Best Director:
Darren Aronofsky, Black Swan
Best First Feature:
Get Low, directed by Aaron Schneider; Producers: David Gundlach, Dean Zanuck
John Cassavetes Award:
(Given to the best feature made for under $500,000)
Daddy Longlegs
Best Screenplay:
Stuart Blumberg, Lisa Cholodenko, The Kids Are All Right
Best First Screenplay:
Lena Dunham, Tiny Furniture
Best Female Lead:
Natalie Portman, Black Swan
Best Male Lead:
James Franco, 127 Hours
Best Supporting Female:
Dale Dickey, Winter's Bone
Best Supporting Male:
John Hawkes, Winter's Bone
Best Cinematography:
Matthew Libatique, Black Swan
Best Documentary:
Exit Through The Gift Shop
Best Foreign Film:
The King's Speech, Tom Hooper
Robert Altman Award:
(Given to one film's director, casting director, and its ensemble cast)
Please Give
Director: Nicole Holofcener
Casting Director: Jeanne McCarthy
Ensemble Cast: Ann Guilbert, Rebecca Hall, Catherine Keener, Amanda Peet, Oliver Platt, Lois Smith, Sara Steele
Piaget Producers Award:
Anish Savjani, Meek's Cutoff
Someone to Watch Award:
Mike Ott, Littlerock
Truer Than Fiction Award:
Jeff Malmberg, Marwencol
Find Your Audience Award:
Marwencol