Black Swan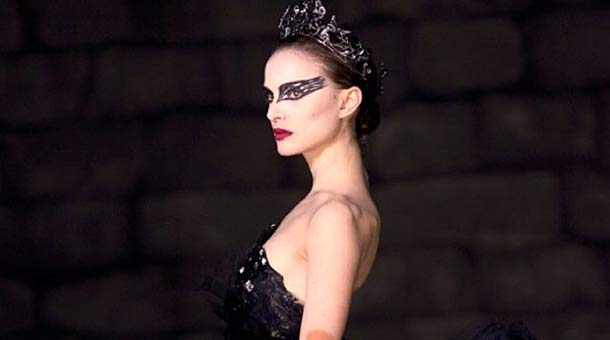 Darren Aronofsky does it again. If you thought a film about ballet could not possibly be entertaining, think again. Black Swan overcomes the hype that surrounds it, a difficult and rare feat. It is a seductively sophisticated film with many layers that transforms from innocent to darkness.
Black Swan is about a ballerina named Nina (Natalie Portman) who works for a New York City ballet company. She is completely devoted to ballet and strives for absolute perfection, qualities that are well suited for ballerinas.
The director Thomas Leroy of the ballet company announces that a new rendition of the classic Swan Lake is the next production. He selects Nina for the lead, the Swan Queen. When the director announces that he is changing up the production of Swan Lake, he announces that the Swan Queen would play both the White and the Black Swan, we see the director's body doubled in the mirror. Undoubtedly showing the contrast of personalities between good and evil.
Because Nina needs everything to be perfect in her eyes, it poses a problem when trying to get the Black Swan part down. She has a very fitting personality for the White Swan but The Black Swan is not supposed to be perfect, rather completely opposite. The Black Swan is also supposed to trick and seduce, which is exactly what the film does to us.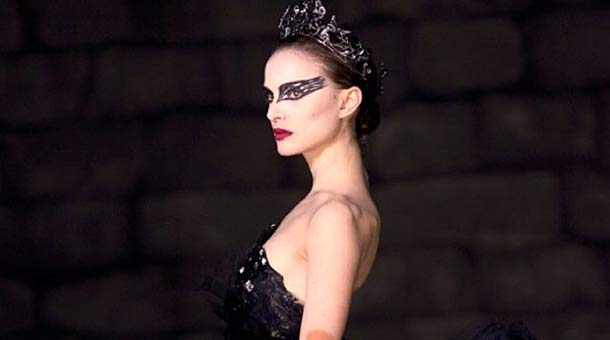 As she struggles with the demanding role, she gains added pressure as a new dancer Lily (Mila Kunis) threatens to steal the lead role. This new dancer is Nina's competition and rival as Leroy takes notice of her Black Swan playing ability.
Yet the two dancers find themselves in a twisted friendship. Nina sees it as a chance to get into touch with her dark, Black Swan side. Lily sees it as a chance to get closer with the enemy. But in the end only one can succeed and play the lead role and both will go as far as they need to accomplish this.
Duality is showing throughout, sometimes even overwhelmingly. The film is about the contrast between black and white and good and evil. Nearly everything in the film, especially the clothing, is in black and white, giving us subtle clues of what is right and wrong. The amount of mirror shots are constant reminders of self reflection.
You can even see it in Portman's character when she transforms from innocence to darkness. Which is why I think Natalie Portman deserves (and will win) an Oscar for the Best Female Lead. Portman is phenomenal and does it like no one else could. You can tell that she trained for 10 months for the role. She did most of her own dancing in the film.
What I found most interesting was how the production of Swan Lake was in a lot of ways what the film Black Swan is about. That adds layers in the theme of seduction and deception. Aronofsky brilliantly transforms a story about Swan Lake into itself.
Cinematography in the film is much like ballet; it was close, tight and perfect. The shots effectively showed the art behind ballet and not so subtle hints of contrasts of color. The visuals can be most effective with a well done score. Thankfully, Black Swan has that covered as well. Although, one cannot help but wonder why Thom Yorke's Black Swan was not featured in this film. It would have been a near perfect fit for the film.
Black Swan is a wonderfully captivating film from beginning to end. It constantly tries to blur the black and white line between what is real and what is not. Much like Nina's character, the film itself transforms from an innocence one to a dark and terrifying one. Although, I would not call it a masterpiece, it contains many elements of one. Easily one of the best films of the year.
Black Swan Movie review