Top 10 Films From Cannes 2014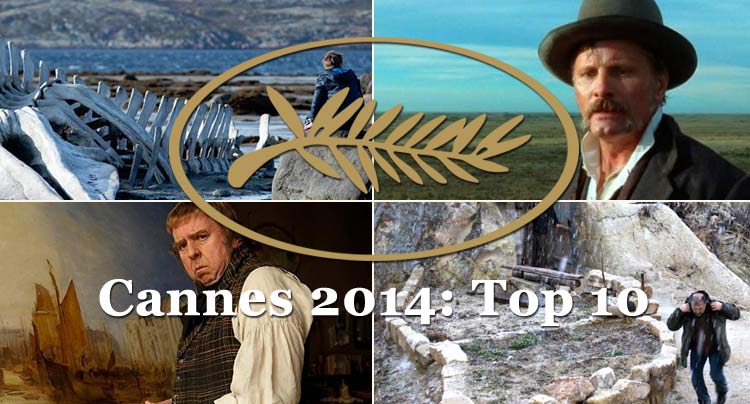 Cannes is over. Three words that are going to be sinking in for a while, while I try to regroup and accept that yes; the glorious, maddening, disorganized, exhilarating, and one-of-a-kind Cannes film festival is over. The Prozac to my depression is that it was an absolute blast, and an experience I wouldn't exchange for anything. While I spend the next few days catching up on all my sleep and vitamins, the medley of scenes, moments of cinematic enormity, fits of laughter, and gasps of horror will be scooped up along with the bits and pieces of my blown mind, and shaped into a cherished memory. But in the meantime, therapy is in order and part of the 12-step program of recovery after coming back from a place like Cannes is making a Top 10 List. So here we are.
If you've followed my coverage, this list might not be very surprising but it's still a good way to summarize why this was such a fantastic festival, and include some thoughts on the recently announced winners.
Honorable Mention –
Whiplash
One of two Director's Fortnights I managed to see was this Sundance hit, about a teenager's unrelenting passion to become one of the world's greatest drummers. With magnificent turns by Miles Teller and J.K. Simmons (the latter especially, who should be considered for Best Supporting Actor once we fast-forward seven months from now), and a well maintained adrenaline rush by focused directing and excellent editing, the only reason Whiplash isn't in the Top 10 is because of it's noticeably poor depiction of women and predictable emotional beats. Read my review.
#10 –
Maps To The Stars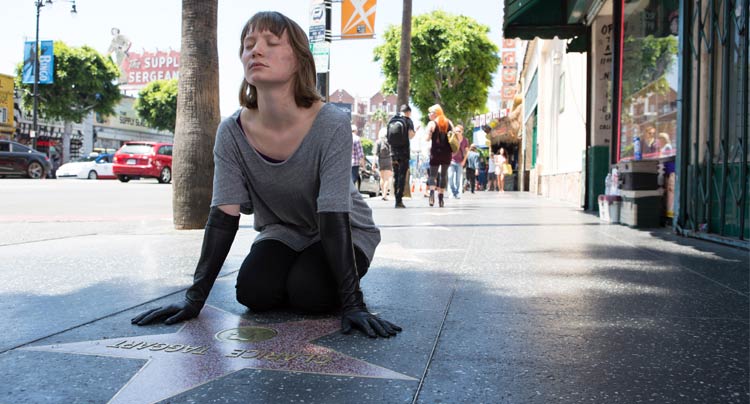 Julianne Moore may have stolen the Best Actress award from Marion Cotillard, but it's wonderfully ironic that she did it with this role. Obviously, she's fantastic in it and my review gushed over her. She's a big reason David Cronenberg's Maps To The Stars makes it on this list. Hollywood gets scrutinized in brutal fashion by the master of the absurd, and it ranks as one of my most entertaining and alive moments in a Cannes screening. Worthy of noting; this is the only screening I was unable to get into initially and had to schedule in for later, so it's good to see that the popularity paid off.
#9 –
Amour Fou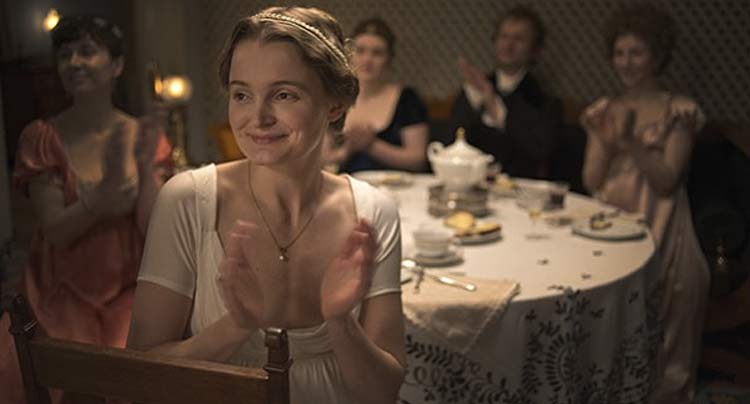 Jessica Hausner was a discovery for me, but thanks to Way Too Indie's CJ for making sure she gets a place in the anticipation list because it enticed me enough to check out this wonderfully austere 19th century tragic-comic look at love in all its silly desperation. After her third appearance in the Un Certain Regarde, Amour Fou really showcases Hausner's talent and is one of those films which felt misplaced in its sidebar, fitting in main competition. A unique approach to love, and perfectly framed, Amour Fou should be getting distribution if it hasn't already so hopefully people on this side of the pond will get a chance to laugh with and at all its awkwardness. Read my capsule review here.
#8 –
The Disappearance of Eleanor Rigby: Them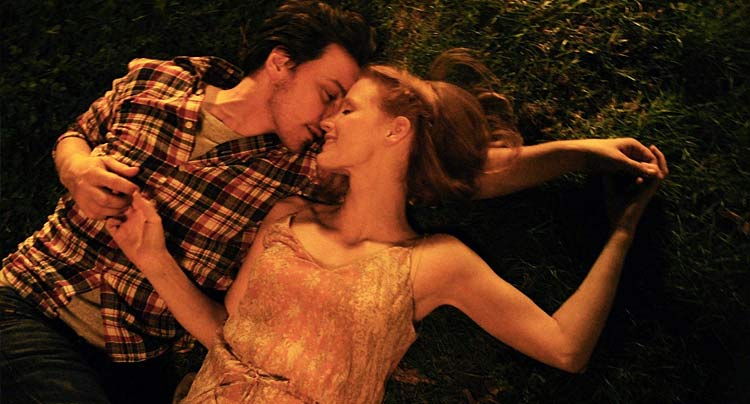 Even though I was fortunate enough to see the much superior Him and Her versions of this heartrending love-story, Them is more than good enough to deserve a spot on this list. Without doubt the biggest "WTF are they thinking" award decision was giving the Camera D'Or to the directors of Party Girl and not Ned Benson, whose tireless years of work on this project pays off in spades with career-turning performances, assured direction, and a deeply felt story of love and loss. I'd still recommend the richer 3-hour version over this two-hour combined perspective, but if your time is that precious, you won't go wrong with this version once it gets released. Read my capsule review here.
#7 –
Mommy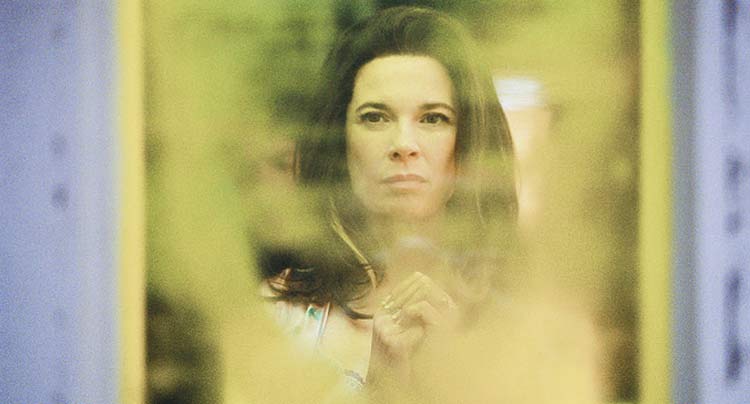 Trepidation coursed through my veins during the awards ceremony because the buzz was so supportive for Xavier Dolan's Mommy winning the Palme. Thankfully, and deservedly, Dolan shared the Jury Prize with Jean-Luc Godard and his video essay Goodbye To Language 3D. But it's important to point out how deserving it is that Dolan walked away with something, because Mommy is a joyous experience full of sorrow, laughs, and vigorous humanity. Even the use of music, or Dolan's knack to indulge with style, ended up being an asset rather than a flaw here. A truly impressive piece of work by a youngster whose talent is undeniable. Read the review here.
#6 –
P'Tit Quinquin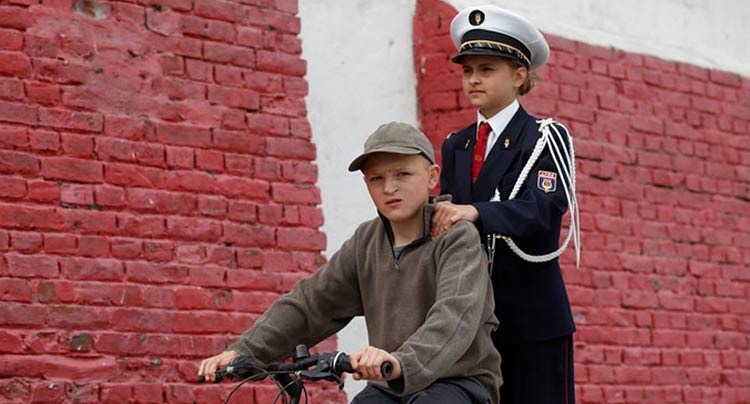 The second Director's Fortnight film I managed to see and it almost makes it into my Top 5. Bruno Dumont is a master filmmaker, there's no denying that, and while he is known for putting you down (and kicking you a little while you're down there) with P'Tit Quinquin he made the funniest film I've seen at Cannes. But it's also one of the smartest, which is the major reason it's appearing here. Bernard Provost gives an outstanding performance, and helps ease the 3 hour 20 minute running time. Another one CJ needs to be thanked for putting in our anticipation list, even though it's made-for-TV make sure to seek out P'Tit Quinquin in all its cinemascope glory if you get the chance. Read my capsule review here.
#5 –
Two Days, One Night
After the reaction the new Dardennes film got from its first screening, critics were declaring Palme. I wasn't one of them however, because getting a record third Palme D'Or was always going to be a steep mountain to climb. Regardless, if they had won no one would have bat an eyelash because Two Days, One Night is Dardenne dominance at its most simplistic and vital. It lingers on long after the credits role thanks to the greatest closing lines of any film at the festival, and Marion Cotillard. Will she ever win a Cannes Best Actress? This is the third time her performance is praised to immeasurable heights, and she walks away empty-handed. I don't like to take anything away from Julianne Moore, whom I adored in Maps, but this really did belong to Cotillard. Perhaps an Oscar will lick her wounds. Read the review here.
#4 –
Mr. Turner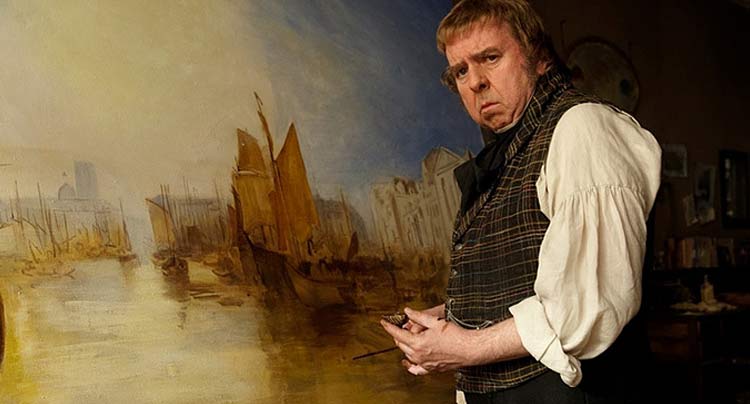 Mike Leigh is one of my favorite filmmakers working today. That's just how it is, and Mr. Turner was one of my must-sees. The second film I saw at the festival and its wondrous cinematography, resonant performances, and an organic direction that plays right into my wheelhouse; Mr. Turner proves that Leigh can tackle the tricky genre of the biopic better than, well, anyone I've ever seen. Once you see Timothy Spall (who absolutely must be nominated for an Oscar or it's all gone to shit) grunt, grumble, growl and gawk his way as J.M.W. Turner you'll know how deserving that Best Actor win was. An absolute delight this film is, and one I can't wait to relive again. Here's my review.
#3 –
Winter Sleep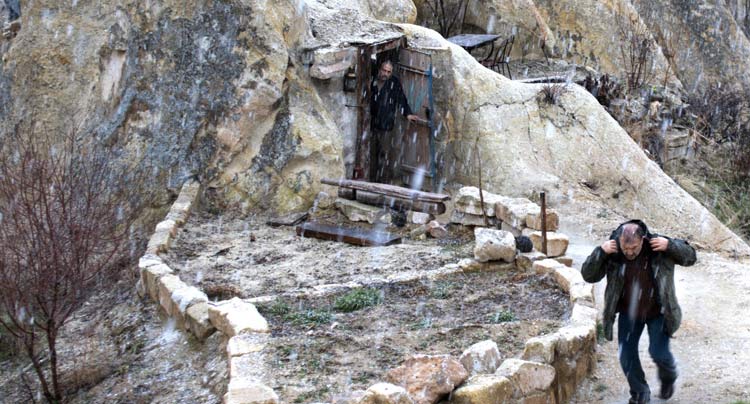 And now we come to the three experiences and near-masterpieces. Winter Sleep is our brilliant, refined, introspective, and much deserved Palme D'Or winner. Nuri Bilge Ceylan is now one of the most celebrated filmmakers at Cannes; with two Grand Prix prizes, one Best Director, and now the Palme to his name. Predicted as possible winner before the festival even started, hated on by a few once it screened (including New York Times' Manohla Dargis), Winter Sleep still managed to take most critics' breath away and mine included (it also walked away with the FIPRESCI prize.) Thank God it appears to have done exactly that with Jane Campion, Willem Dafoe, Gael Garcia Bernal and the rest of the jury because Winter Sleep is exemplary cinema at its most dignified and sophisticated. A big hip hip hooray for this win. My review.
#2 –
Leviathan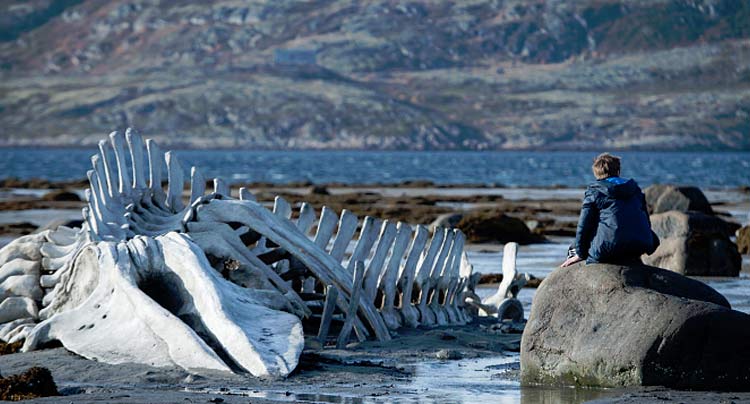 Battling it out with Winter Sleep in an almost tied position of second and third spot is Andrey Zvyagintsev's artistic magnum opus Leviathan. Religion and politics get a scathing scrutiny in a Man vs. State tale, told through allegorical fashion of the biblical Job story. When it was announced that Leviathan won Best Screenplay, my heart skipped a beat, then slightly sank because I knew it meant chances of a Palme were slim to none. Neverthless, it goes back a winner and it's been acquired by Sony Pictures Classic so a release date State-side is imminent. Everything just works in this film; from magnanimous Philip Glass, absorbing scenery, ridiculous eye for detail, and balletic camera movement; Leviathan is a work of art with a capital A. My capsule review is here.
#1 –
Jauja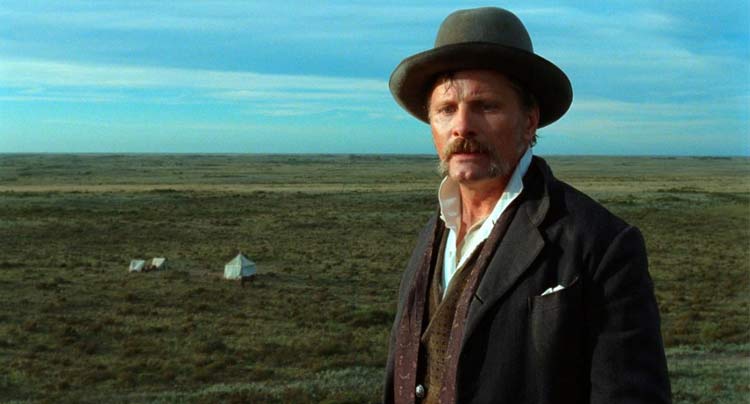 What in seven hells is Jauja? Where did it come from? How was it conceived? Where will it end up? These are the kinds of questions still circling in my mind as I try to wrap my self around this transcendental and illuminating experience. Screening in Un Certain Regarde, and playing around with a format that makes you wish you had every shot hanging on your wall, Lisandro Alonso's Jauja walked away with the FIPRESCI prize so it's nice to see others critics clicking with it. By far the most challenging film I'll likely see all year, similar to how mind-boggling Carlos Reygadas' Post Tenebras Lux must have felt when it screened in competition a few years ago, part of why I have it over giants like Leviathan and Winter Sleep is because its mystical powers fascinate me beyond words. Viggo Mortensen's screen presence and his guitar-playing skills are in full effect here, but it's all Alonso with the irreplaceable shot composition and philosophical depths showing why cinema is unlike any other art-form out there. Read my review here.
Closing Thoughts
My biggest regret was missing Jean-Luc Godard's Jury Prize winning Goodbye To Language, but thanks to its warm reception chances of seeing it released are much bigger than before the festival started. Another big miss was Alice Rorwacher's The Wonders, which ended up winning the Grand Prix, but from everything I read and heard, it's not one I'll be rushing to see. Unlike White God, It Follows, The Tribe, and Turist; all of which received either some kind of award or incredible word of mouth, and all of which I managed to unfortunately miss.
But that's how the cookie crumbles with festivals; see some, miss some – it's just impossible to see everything (but there's a superpower I'd love to have.) The biggest disappointment was probably Assayas' Clouds Of Sils Maria (review here) and not Ryan Gosling's dog's breakfast Lost River (reviewed here) because the former is an accomplished director and the latter is an actor playing the role of a director, poorly. Though if I could, I would replace Party Girl (capsule here) and The Blue Room (capsule here) with one of my regrets.
But even if I had to endure three Lost Rivers, there'd be absolutely nothing to complain about. The people, the films, the place, the atmosphere, and the joy of covering the world's greatest festival; all combine for one unforgettable ride. I hope this will be the first of many Cannes film festivals for me, because there's just simply nothing like it. Thanks to the films on this list, in some ways Cannes will never really be over for me. And now, the next step; sleeping for 48 hours straight.