10 Most Anticipated Films At Cannes 2014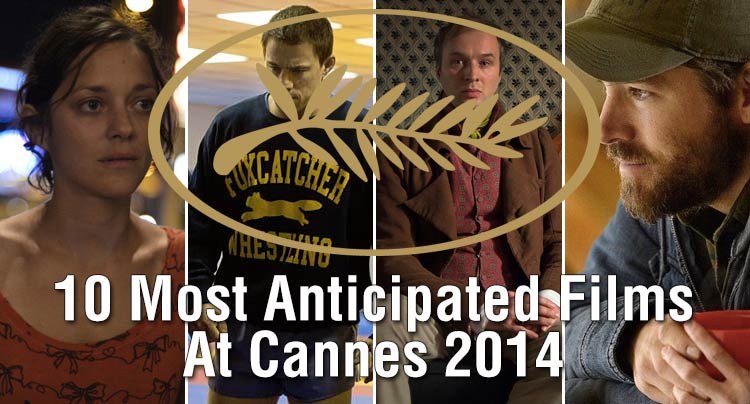 Before we send this year's Cannes correspondent Nikola Grozdanovic off to the south of France, the Way Too Indie staff compiled a list of our 10 Most Anticipated Films at the 2014 Cannes Film Festival. Despite the lowest number of films playing in Competition since 1990 (18 total), there is still a lot to get excited for with new films from David Cronenberg, Xavier Dolan, Jean-Pierre and Luc Dardenne, Michel Hazanavicius, Mike Leigh, a directorial debut for Ryan Golsing, and more. And besides, some of our favorite films in the past have come out of other categories at the festival such as Un Certain Regard, Midnight Screenings, and sidebar events like Director's Fortnight. We will be bringing you up-to-the-minute coverage from the festival beginning May 14th. In the meantime, see below for the films we can't wait to see.
Way Too Indie's 10 Most Anticipated Films At Cannes 2014
The Captive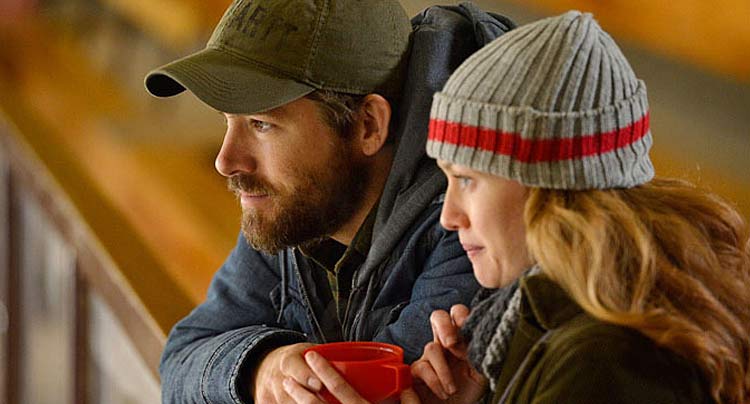 This marks Atom Egoyan's sixth film to play in Competition at the Cannes Film Festival. The plot for The Captive closely resemblances Denis Villeuneuve's recent film Prisoners, a father (played by Ryan Reynolds) attempts to find his kidnapped daughter. But after watching the impressive trailer, Egoyan adds a hair-raising twist when the family uncovers surveillance cameras in their own home. Suddenly they realize this is not just an average kidnapping case and fear their every move is being monitored. Co-starring alongside Reynolds are Rosario Dawson, Mireille Enos, Scott Speedman, and Bruce Greenwood. Egoyan has received his fair share of awards from Cannes in the past, but it's been nearly 20 years since his last win. Maybe The Captive will change that. [Dustin]
Maps to the Stars
It's hard not to get giddy with anticipation whenever David Cronenberg's got a new film on the horizon. He's an auteur with a delectably skewed vision of the world, so Maps to the Stars, written by cult author Bruce Wagner, seems a perfect match: An unrelenting showbiz satire, it follows the famous Weiss family, a clan of corrupted, mentally unstable Hollywood types, and their strange, fucked up lives. Cronenberg's got a strong stable of talents at his disposal, with Julianne Moore, John Cusack, Mia Wasikowska, Rob Pattinson and the underrated Olivia Williams rounding out the cast. [Bernard]
Mr. Turner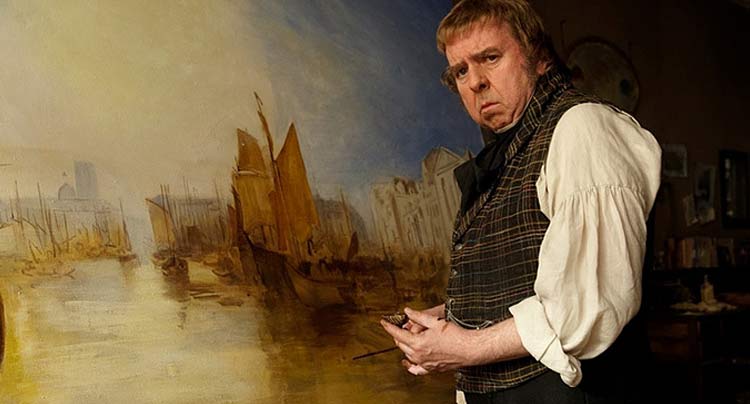 As far as first and second visits to the Cannes Film Festival competition go, I don't think there's ever been a bigger success story than Mike Leigh (let us know in the comments if there was). In 1993 Leigh entered the main competition for the first time and walked away with the Best Director, helping David Thewlis earn Best Actor for the same film, the irreproachable Naked. Three years later, he returned for the second time with the emotionally stirring familial, class, race, and life drama Secrets & Lies, and walked away with the Palme D'Or, helping Brenda Blethyn earn Best Actress for her portrayal of mother-in-shambles Cynthia. You don't need a PhD to recognize the pattern; Leigh is a bonafide master of the craft and he's got a way with actors. This year, he's back with Mr. Turner and two of his most prominent collaborators, Timothy Spall in the title role and Leslie Manville who redefined acting in Leigh's last film Another Year. The closest Leigh got to a 19th century biopic was 1999's Topsy-Turvy but something tells me this one's going to be slightly different in tone, as it deals with the last quarter of controversial painter J.M.W. Turner's life. Honoured to be waving the Way Too Indie banner at this year's Cannes, Turner is at the very top of my must-see films mostly because Leigh has yet to disappoint me (and I've seen all of them). Watch out for an early review as Mr. Turner screens in the first few days. [Nik]
P'tit Quinquin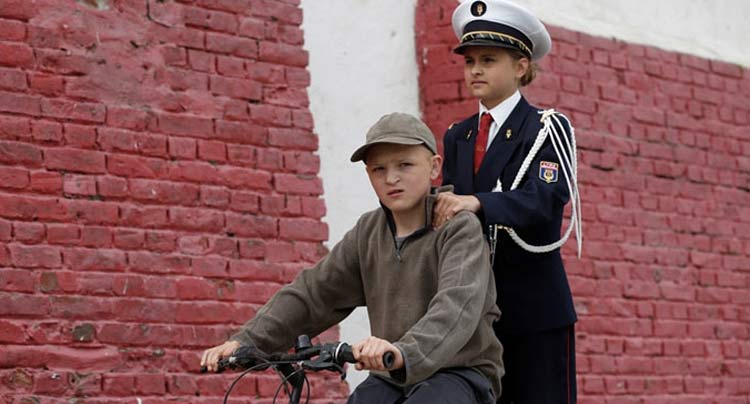 Bruno Dumont may have won 2 Grand Prix awards at Cannes (L'Humanité and Flandres, respectively), but he's still not an especially well-known or watched figure for arthouse audiences. His style, filled with ambiguities and provocations, leaves audiences both captivated and enraged. His last film, Camille Claudel 1915, was a bit of a departure due to his casting of Juliette Binoche (Dumont typically prefers to work with non-professionals), but P'Tit Quinquin appears to be the beginning of a completely new direction for the filmmaker.
P'Tit Quinquin is a four part miniseries dealing with a string of bizarre murders in a small French town. The fact that Dumont was able to get a miniseries made in the first place is shocking enough, but the trailer appears to show Dumont making something appealing to mainstream audiences. Of course it's not a complete 180 for Dumont; the series still looks very strange, and it'll be exciting to see the results. With the show airing in the fall, and signs of a North American release unlikely, it'll be quite interesting to see how this new work by Bruno Dumont turns out. [CJ]
Lost River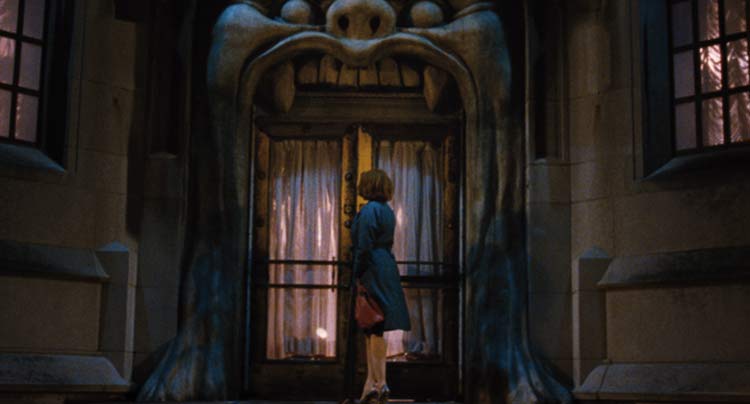 Ryan Gosling is usually starring in my most anticipated Cannes films, so this new turn of Gosling behind the camera obviously piqued my interest. Furthermore, that his directorial début has thus far been described as a dark fantasy thriller, makes Lost River that much more intriguing. Formerly called How to Catch a Monster, the story follows Billy, played by Gosling's Drive co-star Christina Hendricks, as a single mother of two who is pulled into the dark and macabre underworld of her dying city, Lost River, while her adult son Bones (Iain De Caestecker) finds a secret road leading to an underwater town. The film also stars Saoirse Ronan, Matt Smith, Eva Mendes, and Ben Mendelsohn.
In his director's statement on the film Gosling mentions being inspired by the time he's spent in Detroit, a city in desperation having been hit hardest by the recession and with thousands of homes and neighborhoods abandoned. Gosling described the true main character of the film as the city of Lost River itself, saying the city is "the damsel in distress" and the characters are "broken pieces of a dream, trying to put themselves back together." Gosling may follow in many other lead actors steps jumping behind the camera, but it's admirable he hasn't tried to capitalize on his own acting acclaim by casting himself in the film. Warner Brothers has already picked the film up for distribution, so the rest of us will get to see it soon enough, and in the meantime I'll be keeping an eye on the Un Certain Regard competition. [Ananda]
The Search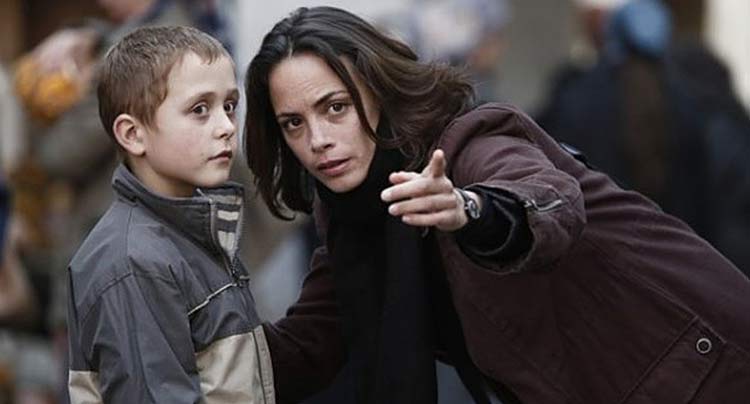 Director Michel Hazanavicius made a huge critical splash with his previous film The Artist, a wildly entertaining throwback to the silent black-and-white era, picking up 5 Oscars and 4 Independent Spirit Awards along the way. Hazanavicius returns to the Croisette this year with his latest film called The Search, a two and a half hour film that is adapted from Fred Zinneman's 1948 film of the same name. Bringing back his wife Bérénice Bejo for the lead role, The Search is about a woman working for a non-governmental organization who forms a special relationship with a young boy in war-torn Chechnya. The film will also feature Oscar Nominated actress Annette Bening. All eyes will be on Hazanavicius to see if he can repeat the success he had from his previous efforts. [Dustin]
Two Days, One Night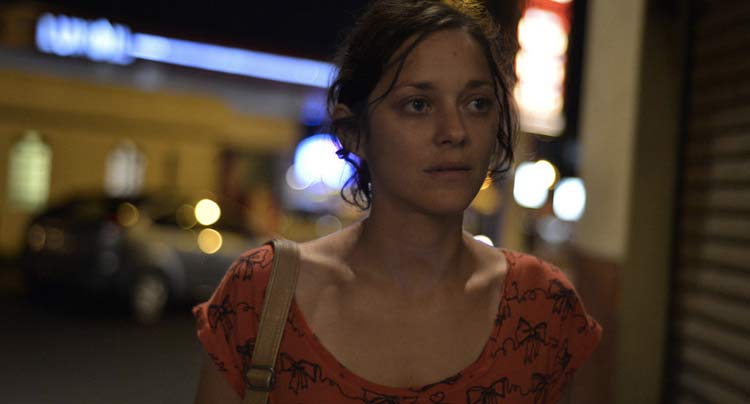 Two Days, One Night's premise is so ingeniously simple it's a wonder no one's thought of it yet: A woman has a weekend to convince her co-workers to forego their annual bonuses so that she can keep her job. It's a fruitful setup with so much drama ripe for the picking I can't help but be intrigued. Oh, and the brilliant Jean-Pierre and Luc Dardene (The Kid With a Bike, L'enfant) are in the directors' chairs. And the film stars Marion Cotillard. Oui s'il vous plait! [Bernard]
Leviathan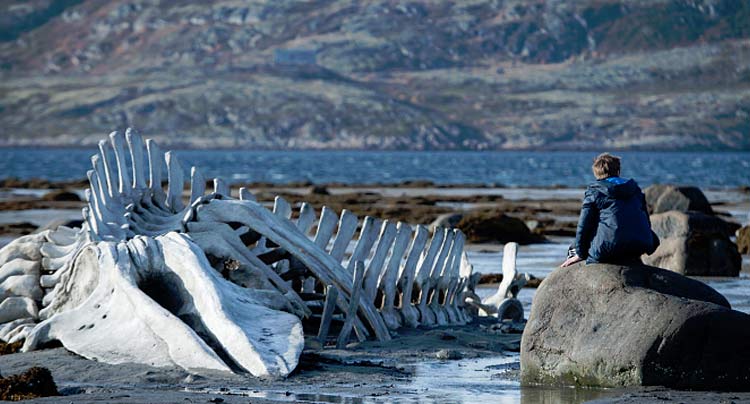 This was something of a surprise when it was announced by Fremaux, because the state of production was kept very much under wraps on this one. Also, the state of Russian cinema hasn't exactly been taking international film by storm as much as it was when people like Andrei Tarkovsky, Sergei Parajanov and Mikhail Kalatozov were around, so there's been a lack of attention. Well say hello to Andrey Zvyagintsev, who should be changing all of that. If his short filmography is anything to go by, he's the one sticking his country's flag in today's film world. His latest Elena, about a woman stuck between her lazy son and her stubborn husband, is directed with such finesse and poise, it transports one to a level of sophistication that's rarely felt these days in cinema. His feature debut, The Return, about two brothers coping with their absent father's return, is even better; atmospheric and deeply absorbing with brilliant performances and a thematic depth you can dive into headfirst with no fear of ever hitting the bottom. This time he's coming back to Cannes with Leviathan, a story set around the Barents Sea coast in North Russia about a man's struggle to keep his small business when the mayor of his town threatens to close it down. Human struggles on the edges of a gorgeous remote location, directed with a Russian artist's eye for the powerfully subtle and the visually stirring? This is an absolute must, and no amount of festival fatigue will restrain my anticipation when I catch it during the last days of Cannes. [Nik]
Amour Fou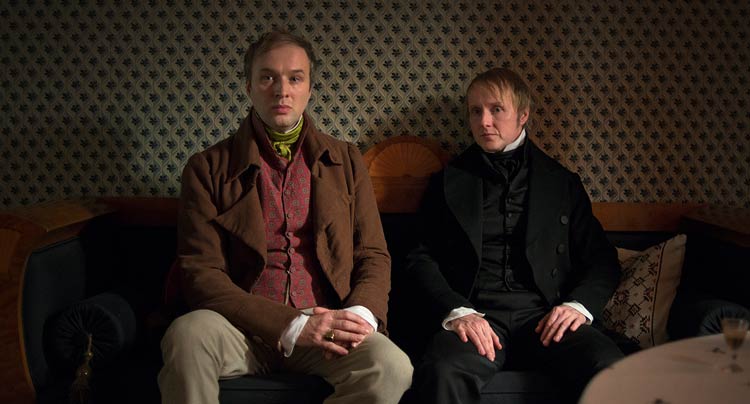 It didn't matter what exactly Amour Fou was about, because what puts this film on our list is the director. Jessica Hausner has slowly gained traction over the years as a director to look out for, from her debut Lovely Rita to Lourdes, her most recent film. Five years after Lourdes, Hausner returns with a film inspired by the life and death of German poet Heinrich von Kleist. Of course, Hausner isn't one to make a film as simple as that description, with the official synopsis saying "rather than being a biographical portrait, the film is a parable about the ambivalence of love." Lovely Rita and Hotel, her extremely underrated horror film, have both played Un Certain Regard, and Amour Fou will play the sidebar as well. Hopefully this year will be the one where Hausner finally gets her due. [CJ]
Foxcatcher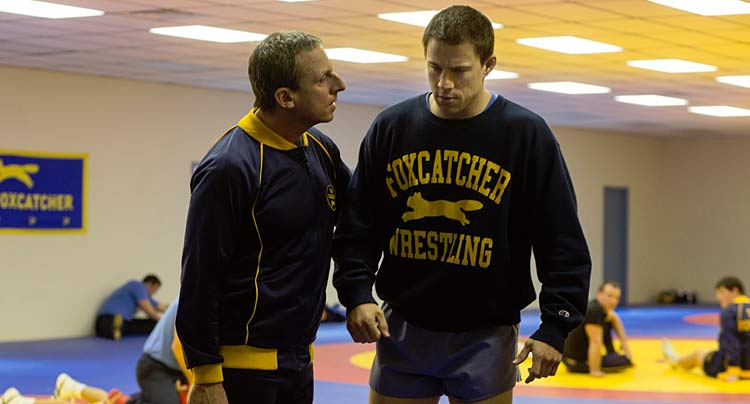 Bennett Miller has pretty much proven he has a knack for bringing true stories to the screen in mesmerizing ways. He seems to prefer to work with the stories that arise from real life and made baseball statistics intriguing in Moneyball, and cold-blooded killers and one off-kilter writer a fascinating look at two sides of humanity in Capote. Now Miller takes on another tragedy, coupled (as life seems to do) with the inspiring story of Olympic wrestling champions Mark and David Schultz played by Channing Tatum and Mark Ruffalo respectively. The Schultz brothers hold the distinction of having won more NCAA, US Open, World Championship, and Olympic titles than any American brother duo in wrestling history.
Their biggest headline however was in 1996 when Dave was shot and killed by the Schultz's longtime friend and mentor John E. Du Pont (played by Steve Carrell in what could be an Oscar-worthy performance if he pulls it off), the mentally ill multimillionaire who founded Team Foxcatcher and who owned the facility where the two wrestlers trained. Up for the prestigious Palme d'or, Foxcatcher seems the sort of difficult tale that Bennett Miller is so good at depicting, and its subjects provide for challenging performances that are guaranteed some attention. [Ananda]