Cannes 2014: The Disappearance Of Eleanor Rigby – Them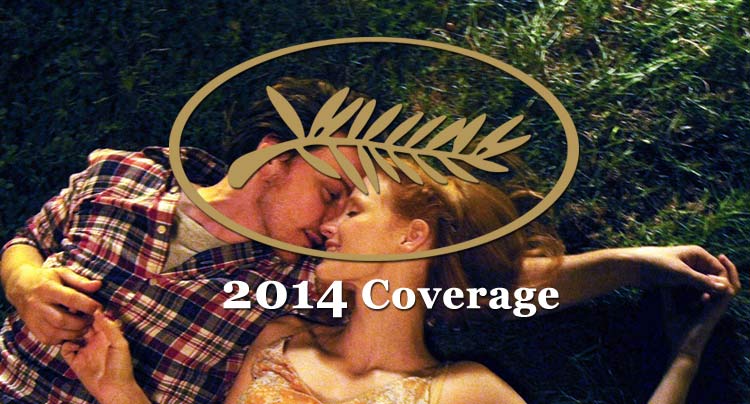 The roller coaster Ned Benson has been experiencing with his first feature would make anyone's head dizzy. Last year at TIFF, he premiered his film, The Disappearance Of Eleanor Rigby, as a check-this-out-and-let-me-know-what-you-think concept which people have since been calling a "work in progress". It was still fresh out of the lab without a buyer in sight, and told a familiar story in a truly original way; a break-up of a relationship told from both the guy's and the girl's perspective. Him and Her. Then, after some months of deliberation, Benson re-cut his film and premiered it at this year's Cannes Un Certain Regarde section as a two hour "Them" version.
The story centers around Jessica Chastain's Eleanor Rigby who, after we are introduced to her and her boyfriend Connor (James McAvoy) in a charming opening dine-and-dash date, attempts suicide and disappears from Connor's life. She retreats back to her family to figure out how to move on, he feels lost and tries to put all his energy on saving his restaurant slash bar. The loss of a child is quickly established here, whereas it was something hidden in the original format. So many of the things I loved about the original version are still present; the performances from Chastain and McAvoy are fantastic, the rest of the stellar cast (including William Hurt, Cirian Hinds, Isabelle Hupert and Viola Davis) are still some of the best supporting ensemble I've seen in quite some time, the tone of the film helped by the sonorous soundtrack is still as delicate as it should be. Yet, I can't help but feel a big chunk missing, as a lot of what happens in Them feels somewhat forced, rushed, or tacked on. In any case, the good news is that the roller coaster ride will end with all three versions being released in theaters. While Them is still a solid effort on its own legs, I would strongly urge you to watch the Him and Her versions instead.