Cannes 2014: P'Tit Quinquin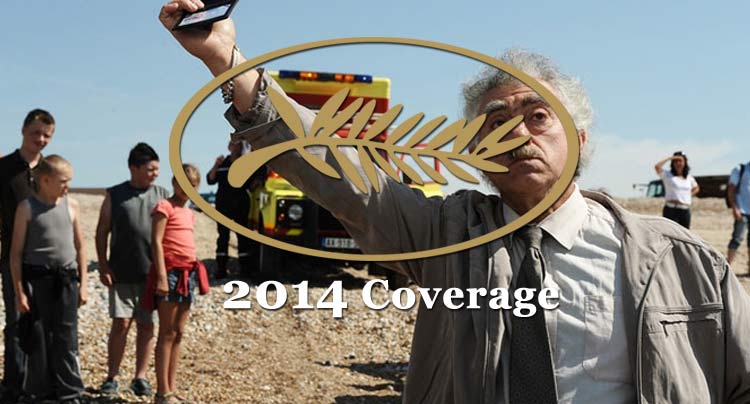 I've yet to get a full grasp of Bruno Dumont's style, so if you're a hardened Dumont fan take the following thoughts with a grain of salt. They come from someone whose introduction to the notoriously dramatic director was a comedy. But, as P'Tit Quinquin was featured on our most anticipated Cannes list, a few capsuled thoughts are in order. The picture was designed for television, split into four episodes with titles that don't exactly sound like a barrel of laughs ("The Human Beast", "The Heart Of Evil") but that's the most fascinating thing with P'Tit Quinquin; its use of comedy. While bordering on slapstick a few times too many, the film is a genuine riot and satirical with a purpose of exposing and exploring the darker sides of human nature. Take "The Human Beast" title; it's played around with because of how corpses are cut up and disposed of inside cow stomachs. So when a character first says the words, it's funny like you'd never expect. Much of the humor is carried by Bernard Pruvost, who plays Captain van der Weyden as a fumbling mix of Peter Seller's Pink Panther and what you'd imagine Cervantes' Don Quixote would be if adapted by the Marx Brothers. His facial ticks alone deserve a Palme D'Or. The two kids Alane Delhayne and Lucy Caron, the heart of the film, are excellent as well.
While some scenes drag, and others aren't as funny as they'd like to be, the French audience I watched this with ate everything up and roared with approval. The rustic slang and expressions will no doubt be lost in translation for those of us who don't speak French, but the dark symbolism, the glorious cinematography (do everything you can to see this in its theatrical, scope, version no matter how sore you'll be) and masterful direction makes P'Tit Quinquin well worth its epic three and a half hour running time.