Best 50 Songs Of The Decade So Far (#30 – #21)
Today we present what might be the saddest 10-song stretch of our Best 50 Songs of the Decade So Far. Sometimes these songs define why they're sad quite obviously in their words; other times, the subject matter is somewhat vague, but the instrumentation fills in the sadness. However, this portion of our list isn't all tears and dejection; for almost every sad moment in this segment, there's a more upbeat tune geared for the dance floor. A manic, politically raging, dark electronic tune, a subtly slinking deep house groove, and an all out disco anthem are just a few of the sounds you'll find here. With moodiness and rhythm each in tow here, there should be something to satisfy everyone in this section. Read on and enjoy the tunes!
Best 50 Songs Of The Decade So Far
(#30 – #21)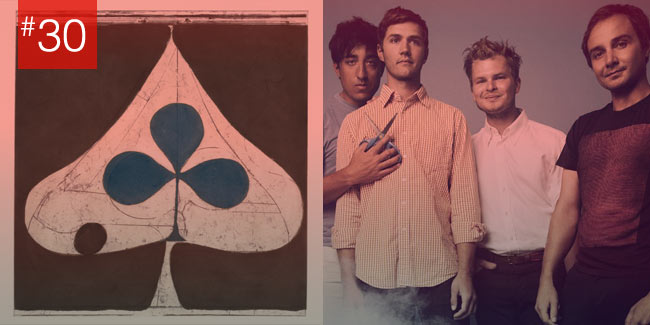 Grizzly Bear – "Yet Again"
(Label: Warp, 2012)
Grizzly Bear have constantly stayed on critics' and listeners' radar by expanding their initial folk palette into sounds far more expansive and surprising. "Yet Again," a key track from their most recent album Shields, sees the band expanding their gaze towards a far moodier, more reverberantly amplified approach. Its guitars sound like they're positively dripping with sadness, and the almost hymnal quality of vocalist Ed Droste's intimate croon endows the song with a church-like size and power. This style contrasts the dejected, almost campfire feel of past Grizzly Bear greats like "Knife" and "While You Wait for the Others"; "Yet Again" is more uptempo and even incisive than almost anything the band has done before, yet contains equal amounts of emotional weight. And if these words don't make you a believer, let this freak folk's duo attempt at noise rock—the song's outro—convince you. [Max]
Speedy Ortiz – "No Below"
(Label: Carpark, 2013)
There's no question that "No Below" is an autobiographical painting. Sadie Dupuis, frontwoman of Boston-based punkers Speedy Ortiz, scales back the dynamics and tempo more commonly associated with her band for Major Arcana's most personal, heart-on-sleeve tale. High school bullies, broken knees, swimming, possible suicidal thoughts—these are all real things that happened, so they make very appropriate subject matter for a bleaker, more restrained song. "True, I once said/I was better off just being dead/but I didn't know you yet," ends this song's confessional, upfront chorus; it's a statement that's as moving as the music itself. Where Speedy Ortiz really drive this song home, though, is in the second chorus, which is a rough repeat of the first, but with more guitar overdubs and truly spine-rattling, achingly resonant vocal harmonies. The splintered guitar noise that follows both caps the emotional stress of this chorus perfectly and serves splendidly as a predecessor to one of the most memorable final lines in recent memory: "I didn't know you/when you were a kid/but swimming with you, it sure feels like I did." Thanks to Dupuis, it feels like we knew this person too. [Max]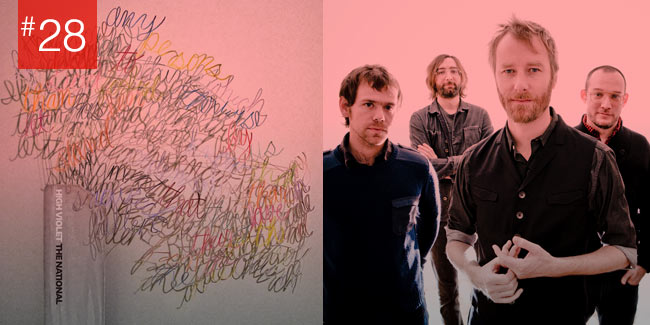 The National – "Bloodbuzz Ohio"
(Label: 4AD, 2010)
The National have become weather-battered staples of the indie world, and deservedly so. The quintet's fifth studio album, High Violet, was the pitch perfect example of a band not afraid to grow, but not shy of their roots, which resulted in one of the best albums of 2010. And "Bloodbuzz Ohio" is the best song on a great album. It's a pulsing whirlwind of an epic, propelled by pounding drum work and thick piano, but more than anything a showcase for front man Matt Berninger's impossibly smooth baritone and the lyrics he coos, "I was carried to Ohio in a swarm of bees." Lifted by tones and horns that spike at the opportune moments, "Bloodbuzz" is a master class in indie rock, a high water mark that might take a while to beat. [Gary]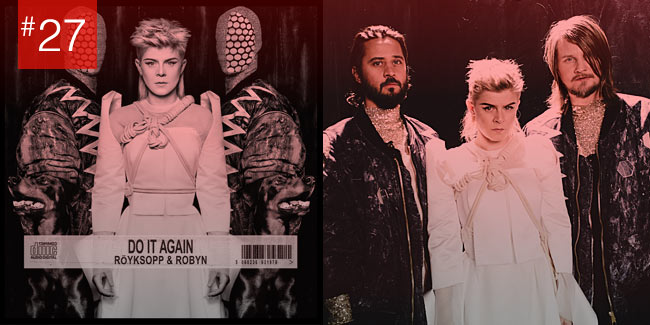 Robyn & Royksopp – "Do It Again"
(Label: Cherrytree/Interscope, 2014)
When artists release different versions of the same track, they're unintentionally inviting confusion. What saves Royksopp's "Do It Again," however, are Robyn's warm and innately tantalizing vocal talents which dominate both versions I know. In early 2014, the Norwegian electro masters combined powers with Swedish pop phenom Robyn, for a collaborative Scandinavian headbanger and instant club staple. When Royksopp's final studio album, "The Inevitable End," was released later that same year, this same song got a makeover more suited for listening pleasure than fist pumping in the club, which is now known as the "RYXP" version. This longer, subdued, variant is more my wheelhouse, but just take one example of Robyn's delivery, like when she purrs "and then it arrives/the moment before/the anticipation/you know it's like mm-mm-mm," and you've nailed the song's massive appeal, no matter the version. By celebrating people's impulsive desires for emotional ecstasy, regardless of how much pain may await us in the long-term, the song gives everyone a reason to dance, and even makes good use of the overused "one more time" club gimmick by weaving it into its message. [Nik]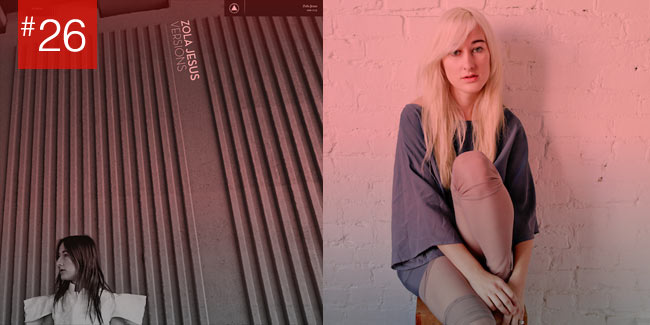 Zola Jesus – "Run Me Out"
(Label: Sacred Bones, 2010)
It was hard to pick a favourite song from Zola Jesus' Stridulum EP, but my personal favourite has always been "Run Me Out." It's a massive, anthemic song that highlights Zola Jesus' strengths: her sparseness, her strong emotional power, and especially her voice. Starting out as a minimal, cavernous sounding track, Zola Jesus keeps repeating the words "Run me out" as more percussion and synths kick in to bring everything to a cathartic finish. This is an unabashedly "big" song, and it's hard to finish listening without wanting to hit repeat and hear Zola Jesus' soaring vocals all over again. [C.J.]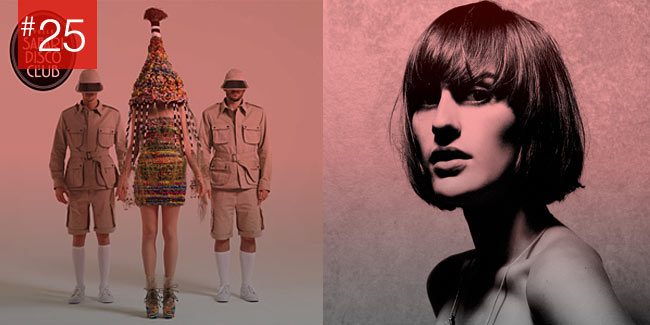 Yelle – "Safari Disco Club"
(Label: Barclay, 2011)
With EDM rising over the years, pop music has taken on a bit of a more aggressive tone, so it's a relief to listen to a band like Yelle. Led by Julie Budet (who also refers to herself as Yelle, causing some confusion as to whether Yelle is a band or an artist), they make insanely precise and detailed pop music that knows how to be fun. It's overtly catchy, inviting and downright easy to let loose to. "Safari Disco Club" is another excellent song from Yelle, a propulsive track on a mission to make you dance. And once the song takes Budet's vocals in the second chorus, chops them up and makes them the backing for a closing dance break (one thing Yelle are insanely good at: dance breaks), just try and stop yourself from moving. [C.J.]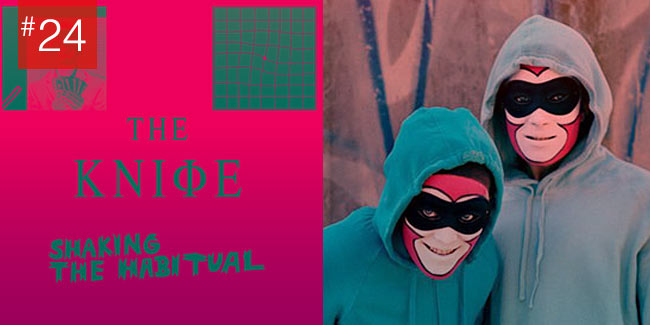 The Knife – "Full of Fire"
(Label: Mute, 2013)
At over 9 minutes long, "Full of Fire" is a full on aural assault, a non-stop barrage of experimental sounds that comes perilously close to the avant-garde. And yet, as one layer of sound after another gets added on to the song's relentless beat, every piece ends up fitting perfectly with the sonic overload. "Full of Fire" is a bit of a departure for The Knife compared to their earlier work, but it's also a song that can only be associated with them, largely due to Karin Dreijer Andersson's otherworldly vocals. And while listening to the synths, strings, drums, static, distortion, comments on gender identity and feminism (among many other topics) and everything else stuffed into this single piece of insanity, all working together like a giant machine made up of millions of moving parts, the long hiatus between Silent Shout and Shaking the Habitual suddenly makes sense. A song as dense and epic as this one feels like it took all seven years to make. [C.J.]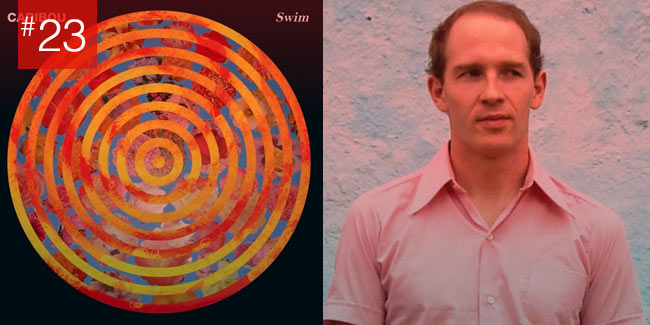 Caribou – "Odessa"
(Label: Merge, 2010)
Watch the video for "Odessa" on YouTube and scroll through the comments. Indulge in the myriad misheard lyrics posted for the chorus ("Chicken steak, chicken steak, who knows what she's gonna make") and have a laugh. Then acknowledge that Dan Snaith, as Caribou, has buried a fly-on-the-wall tale of a failing (and possibly abusive) relationship under one of the most impressively minimal house beats you've ever heard. Snaith doesn't need flashy, expensive, aggressive synths to create the excellence of "Odessa"; merely a percussive track and some digital flourishes form this song's tiny but propelling backbone. Very few elements establish this song's glitchy, somewhat psychedelic groove, one that overpowers the lyrics. Intense listening will reveal the unfortunate tale that Snaith is writing here, but it's just as easy to get lost in the music, a balance that remains a Caribou specialty to this day. [Max]
Blouse – "Into Black"
(Label: Captured Tracks, 2011)
Deeply affecting, imbibed in mystery, and like a ghost of its own reflection, "Into Black" tiptoes into the ear buds with such efficient stealth that every sense feels stimulated. Like my fellow WTI colleague C.J., my every point of reference is anchored by cinema, and this song is a very visual one. What this little-known band from Portland manages to do is immediately paint a landscape in front of my mind's eyes that would be a fitting setting for a David Lynch and Nicholas Winding Refn co-production. The song's darkly romantic vibe accompanies its tinge of disturbance in the cosmos with melodic perfection, Charlie Hilton's spectral singing coiling around the listener as if to say: "you're naked without me." "What do the Gods know/They'll never see the stars look as small as this/And you're a strike of lightning/Making up a sky for the Gods to kiss with," coos Hilton, over Patrick Adams' nostalgic electric guitar. It's the kind of lyrical poetry that makes so many mainstream artists pale in comparison. Just listen to how Hilton emphasizes the "light" in "lightning," and tell me it doesn't epitomize the sense of longing with impeccable symbiosis of sound and voice. [Nik]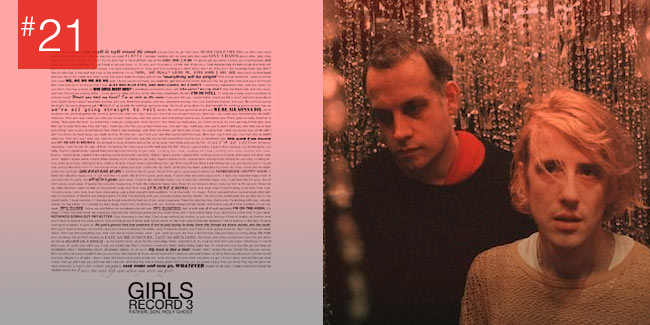 Girls – "Vomit"
(Label: True Panther Sounds, 2011)
Commercial pop music is sometimes attacked for how simple its lyrics are, but on "Vomit," a distinctly anti-pop song, Christopher Owens, Jr. transforms some of his most basic poetry into one of his most powerful songs. In switching between the dejected, utterly hopeless dirge of its verses and the gospel-laced ecstasy of its chorus, Owens' straightforward poem gains several levels of potency, aided by a fiery, lacerating guitar solo between its second and third verses. The song's second chorus gives way to even more gospel influence, leading into an entirely different section recalling the spryness of 60s surf rock as equally as it does the reverberant, enthusiastic soul of an act like Sharon Jones and the Dap Kings. Across six and a half minutes, "Vomit" takes an impressive number of shapes, all the while never losing sight of its message: I love you, and I will do anything for you. Simple, but painfully relatable. [Max]
Listen to These Songs on Spotify
See the rest of our Best Songs Of The Decade lists!
View Other Lists of this Feature:
Best 50 Songs of the Decade So Far (#50 – #41)
Best 50 Songs of the Decade So Far (#40 – #31)
Best 50 Songs of the Decade So Far (#20 – #11)
Best 50 Songs of the Decade So Far (#10 – #1)