Best 50 Songs Of The Decade So Far (#50 – #41)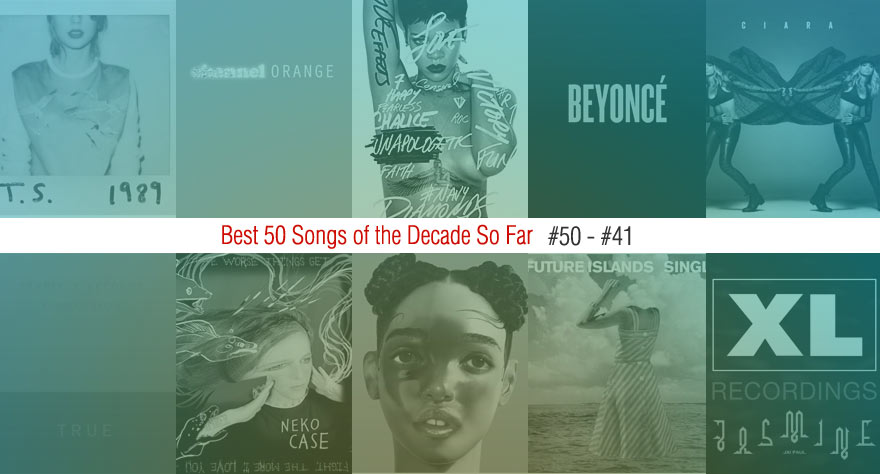 The 2010's will be known as the first full decade in which music survived its Internet age. In 2000, services like Napster and Limewire planted the seeds for peer-to-peer sharing, but millions of songs weren't yet a mere click away; this decade, however, Spotify has come to fruition, YouTube has blossomed into an everyday force, pre-release album streams are omnipresent, and the Internet blog community is constantly hitting refresh. "Plugged in" has an entirely different meaning now that the Internet acts as a global amp, making it impossible to feel disconnected—whether by streaming, downloading, or reading about music, it's all a click away.
Even though it's far easier to discover new music in this era, year-end and decade-so-far lists tend to canonize the same set of albums and songs. Way Too Indie is guilty of writing about some of the same songs that everyone else is, but we also showcase a few welcome surprises with this list of our Top 50 Songs of 2010–2014. We'll be rolling the list out ten songs at a time, ten for each weekday, starting today with songs 50–41. Let this list guide you on your refresher course in 2010's music history.
Best 50 Songs Of The Decade So Far
(#50-#41)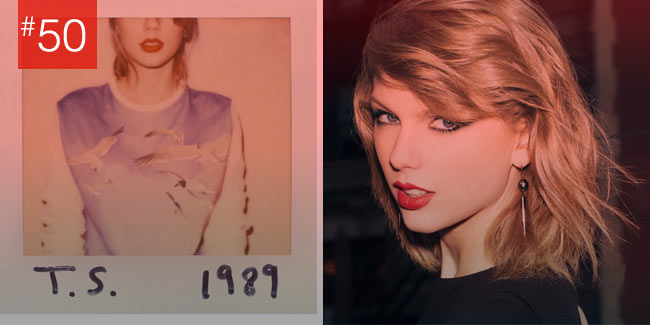 Taylor Swift – "Blank Space"
(Label: Big Machine, 2014)
If "Shake It Off" is Taylor Swift's giddy, playful middle finger to her haters, then "Blank Space" is the cooler, smarter version of the same thing (full disclosure: "Shake It Off" is also great). The song has Swift facing her detractors head-on, playing up the image of herself as some sort of psychotic girlfriend going through boys like bubble gum. But Swift brilliantly counters those attacks by putting the ball in the other half's court with lines like "Cause you know I love the players/And you love the game" or "Boys only want love if it's torture." And, like most of 1989, Swift puts this all in an insanely catchy package, blending the song's electronic and acoustic elements to make 2014's catchiest chorus. It's a song that has Swift acknowledging criticisms thrown her way and responding with a resounding "So what?" It's what great artists do, and if you weren't already convinced Swift deserves every bit of her success, "Blank Space" should change your mind. [C.J.]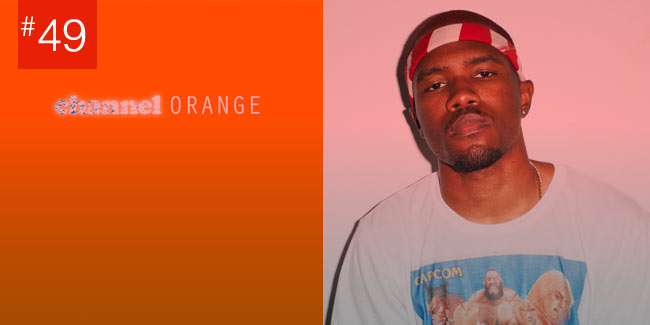 Frank Ocean – "Pyramids"
(Label: Def Jam, 2012)
Traversing from bass-thick synth fare to an ultimate club track to a tender soul ballad ending with a John Mayer guitar solo is possible in this decade. In fact, it sounds incredible when soul experimentalist Frank Ocean pulls it off. "Pyramids" is ten minutes of self-indulgent bliss with risk after risk paying off. Through this song's transition from R&B banger to intimate, woozy electrosoul, Ocean weaves the best possible tale of ancient Egyptian pharaoh Cleopatra as a modern day stripper, matching his story's wild, exaggerated nature with a song structure and genre defiance just as uninhibited. Whether you're grooving along or transfixed in the slower sections, Ocean will have you headed to the pyramid tonight. [Max]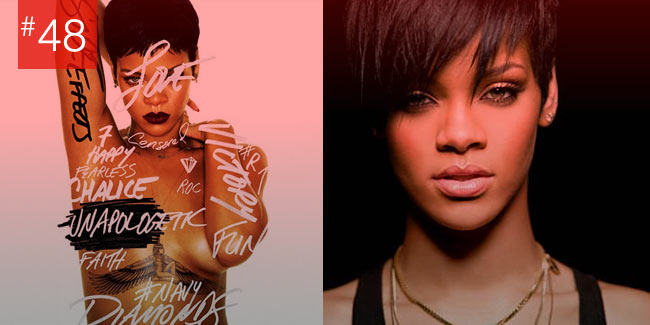 Rihanna – "Diamonds"
(Label: Def Jam, 2012)
Allow me to indulge a little about "Diamonds" by bringing up a scene from Celine Sciamma's film Girlhood (forgive me, I'm used to writing about films after all). In the scene, the main character Marieme watches her new friends lip sync and dance to Rihanna's song before joining in herself. It's an amazing sequence, already one of the highlights of 2015, and it shows why the song is so powerful. While Rihanna's vocals soar over Benny Blanco and StarGate's pulsating synths and thumping percussion, the refrain of "Shine bright like a diamond" transforms from a summary of true love to a proud declaration of happiness and independence. Rihanna has put out a massive amount of bangers and club ready singles over the years, but it's this mid-tempo ballad shows her at the top of her game. [C.J.]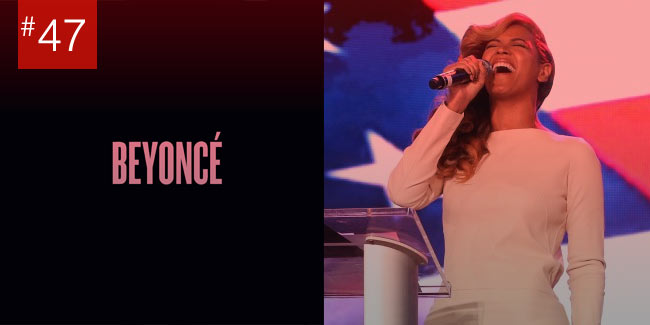 Beyonce – "***Flawless"
(Label: Columbia, 2013)
Back in 2000, Beyoncé was singing with Destiny's Child about how awesome it is for women to buy their own things. Now it's fifteen years later, and Beyoncé doesn't give a fuck what you think. When Beyoncé released her latest album out of nowhere, furiously reclaiming her spot at the top of pretty much everything, "Flawless" was a clear standout. What other artist as popular as Beyoncé is making anything as abrasive and strange as this song right now? Who else has the balls to throw a lecture on feminism in the middle of their song, or bookend it with clips of herself losing on Star Search (a brilliant flip side to the song's braggadocio)? This is Beyoncé taking her place at number one and using it to do whatever she wants, take it or leave it. Only Beyoncé can order people to bow down and actually make them want to do it. [C.J.]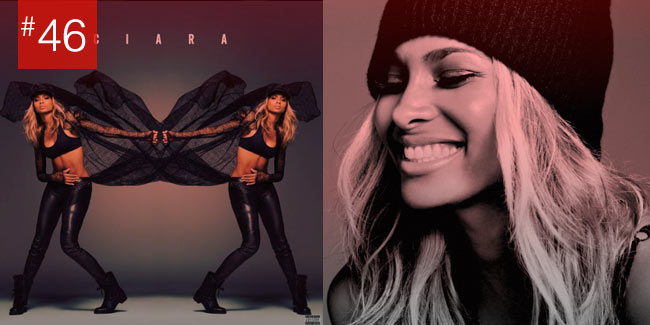 Ciara – "I'm Out (ft. Nicki Minaj)"
(Label: Epic, 2013)
Ciara was an artist begging for a comeback, and "I'm Out"—the opening track on her self-titled album—immediately quashed any fears of her latest album being a disappointment. With the help of Nicki Minaj, whose opening verse is yet another reminder of why she's one of the most talented rappers out there right now, Ciara provides a fun blast of pure ego. It's a defiant break-up song, filled with tons of swagger and a beat that makes it impossible to stay still. People may point to "Body Party" as Ciara's true highlight, but I always prefer to put "I'm Out" on repeat instead. And one more thing: can we get more collaborations between Nicki Minaj and Ciara, please? These two are perfect together. [C.J.]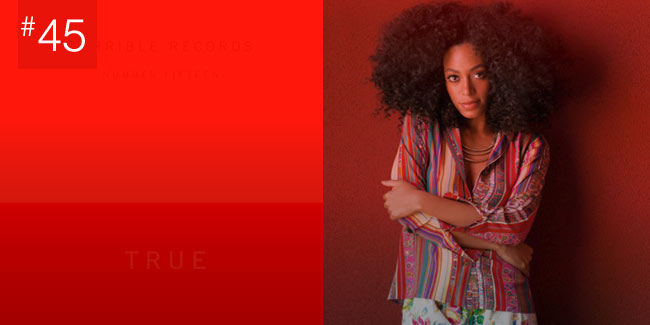 Solange – "Losing You"
(Label: Terrible, 2012)
After years of struggling to get out of her sister's shadow, Solange Knowles finally stepped out on her own with "Losing You." Back in 2012, Solange and Dev Hynes (known by most people as Blood Orange) provided a breath of fresh air from the pop and R&B landscape with this song. Its cool, sun-kissed style and groove was the perfect antidote to the barrage of dance floor ready tracks coming out at the time (who am I kidding? They're still coming out). And Hynes' production is a perfect blend of a throwback style with completely new and refreshing sound. It's hard to believe that Solange still hasn't come out with a new album yet, but if "Losing You" is a sign of what's to come, it'll be well worth the wait. [C.J.]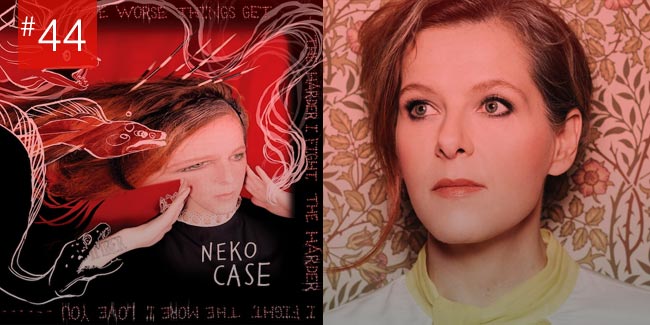 Neko Case – "Man"
(Label: Anti-, 2013)
I've been a Case fan since her 2009 album Middle Cyclone tornadoed its way into my heart. It took her some time to come back in 2013 with The Worse It Gets, the Harder I Fight, the Harder I Fight, the More I Love You, but she came back with the same firepower under her belly, this time ignited by a more introspective and personal approach. Her single, "Man," is a raucously energetic folk-country crossbreed that commands your body to move, supported by Case's signature vocal prowess, and stands out from the rest of the mellower selection with good purpose. With help from M. Ward lacing the production with his guitar skills, "Man" is everything that makes Neko Case a musical treasure: poetic, insightful, with 0% artificiality and 100% success rate at hitting targets with perfectly calibrated F-bombs. She's a feminist who doesn't need the support of a label in order to create a statement that shames most other self-appointed "feminists" in the game. "And if I'm dipshit drunk on the pink perfume /I am the man in the fucking moon/'Cause you didn't know what a man was/Until I showed you." Damn. She's not a man, she's a singing-songwriting beast. [Nik]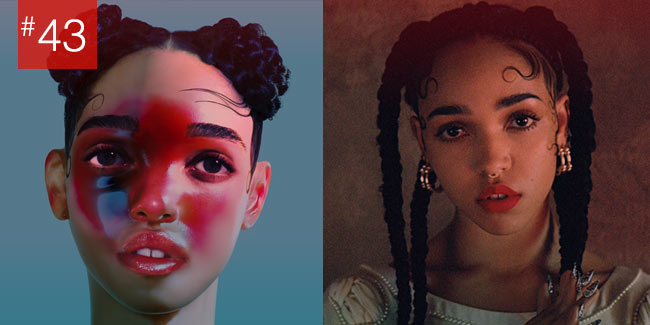 FKA twigs – "Pendulum"
(Label: Young Turks, 2014)
Only someone who's cultivated an aesthetic as mysterious, cunning, and faintly erotic as FKA twigs could make the statement "I'm your sweet little love maker" sound daunting. In fact, all of "Pendulum", the song from which this lyric is taken, lurches forward quite unsettlingly. But that's because a lack of reciprocation is a pretty terrible feeling, one that this song's jarringly arrhythmic percussion and reversed piano loops capture chillingly. For its first three minutes, the former element dominates the soundscape, but when the focus flips to the latter, the building tension of twigs' loneliness begins to release. It all comes rushing forward with a minute and fifteen seconds left in the song, when twigs beckons, "How does it feel to have me thinking about you?" as a brief near-silence gives way to a rush of bass and piano. Forget being lonely; a song this emotionally resonant unites everyone. [Max]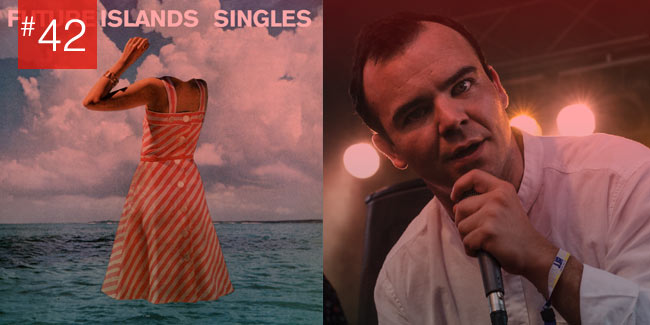 Future Islands – "Seasons (Waiting on You)"
(Label: 4AD, 2014)
Synthpopping trio Gerrit Welmers, William Cashion, and Samuel Herring are Future Islands, and while they've had critical success with their previous albums (they've been Pitchfork darlings for a while), it's their 2014 record Singles that shoved them into the brightest limelight they've experienced yet. And I'm willing to bet good money that most of it is because of the fantastic album opener, "Seasons (Waiting On You)," which made topping song lists look like the most objective thing in the world in 2014. Don't get me wrong, the album as a whole is excellent, but when 'Seasons" refrain kicks in with "As it breaks, the summer will wake/But the winter will wash what is left of the taste" your earbuds are suddenly swept under a crushingly glorious New Wave. The song drowns you with everything that makes Herring's vocals and lyrics, Welmers' keyboards, and Cashion's bass such perfect musical companions, and something inside you whispers; "this is the one." [Nik]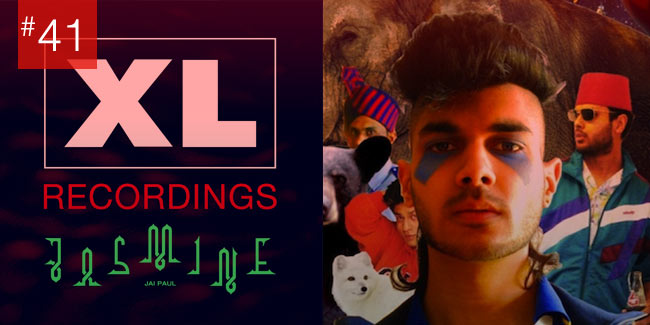 Jai Paul – "Jasmine"
(Label: XL, 2012)
With just two songs, Jai Paul managed to change the entire landscape of 2010s R&B. Sure, electrosoul existed before Paul's first single, "BTSTU," appeared out of nowhere in 2011, but by the time "Jasmine" arrived a year later, the genre's revolution was well underway. Paul's watery, disorienting production, drone-like, lurching synths, and whispery, silk-soft vocals on "Jasmine" builds a skyscraper on top of the foundation "BTSTU" had laid. Combining the latter track's all-against-the-walls percussion with the smooth dreaminess of "Jasmine," electrosoul artists as diverse as Raffertie, Tropics, and maybe even Paul's cousin Miguel took cues that formed the next many years of electrosoul. If you can't vibe with "Jasmine" for whatever odd reason, at least appreciate the massive influence its mysterious creator, who has yet to officially release a song since "Jasmine", has had on his genre in just two songs. [Max]
Listen to These Songs on Spotify
See the rest of our Best Songs Of The Decade lists!
View Other Lists of this Feature:
Best 50 Songs of the Decade So Far (#40 – #31)
Best 50 Songs of the Decade So Far (#30 – #21)
Best 50 Songs of the Decade So Far (#20 – #11)
Best 50 Songs of the Decade So Far (#10 – #1)