Best 50 Songs Of The Decade So Far (#40 – #31)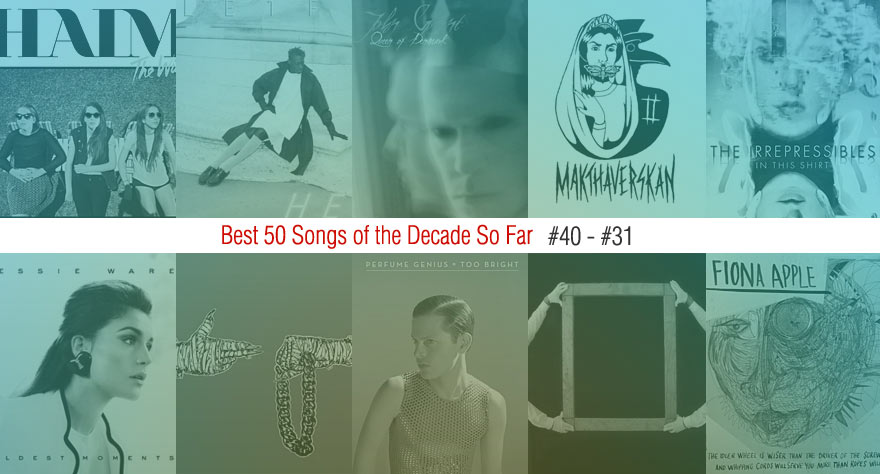 Our countdown of our favorite songs of this decade's first five years continues today with contributions from a band of three trendy sisters, an aggressively political hip-hop duo, and a member of the queer rap community, among others. The diversity of these ten songs alone (and, of course, the entire list) attests to the breadth of excellent songs released in this time span. Topics as classic as unrequited love and inconsolable heartbreak are explored abundantly in this group of songs, but we also hear more modern themes such as homophobia and being proud of, and confident in, one's sexuality. In 2000-2009, society might have stricken down these ideas and sounds as too far ahead of their time, but in this decade, they're among the cream of the crop.
Best 50 Songs Of The Decade So Far
(#40 – #31)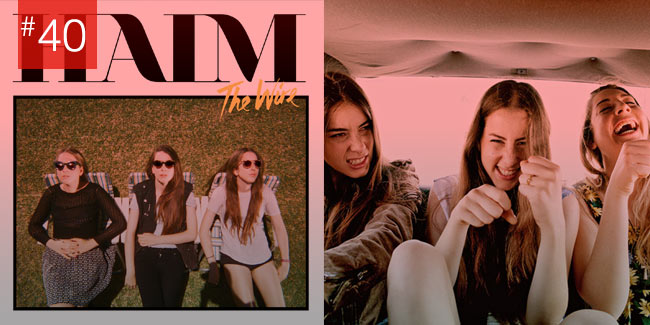 HAIM – "The Wire"
(Label: Columbia, 2013)
With its jaunty staccato grove, stomping chorus and '70s radio rock vibe, HAIM's "The Wire" is one of those rare pop songs where every section is catchy as hell, not just the chorus, á la Rihanna's "Umbrella" and Miley Cyrus' "Wrecking Ball." If you've ever tried to write a song, you know how hard it is to write a catchy hook, let alone make every second of the song irresistible, which is what HAIM's done here, amazingly. The instrumentals and break-up lyrics are straightforward because the three sisters from California know the song's melodies deserve their own pedestal without much fuss going on underneath. As always, the vocals are supple and effortless, with just the right amount of attitude sprinkled on when appropriate. [Bernard]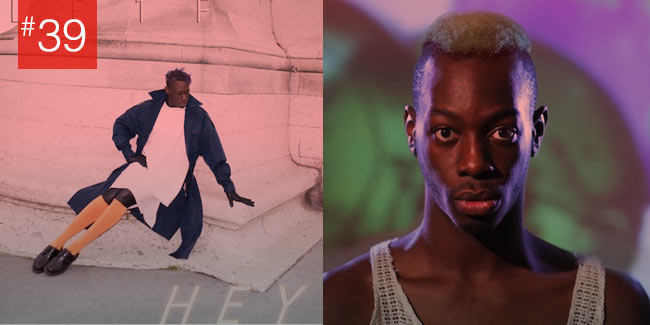 Le1f – "Wut"
(Label: Greedhead/Camp & Street, 2012)
Homophobia has been a large issue with rap music, one that's taking the tiniest baby steps towards progress (remember: Frank Ocean's coming out was seen as a milestone, and that was less than three years ago). And while some are delicately approaching the acceptance of homosexuality in rap culture and music, Le1f is taking a sledgehammer to it. An openly gay rapper, Le1f has no worries about being himself, and "Wut" is one hell of a bold declaration. Sexual orientation has no baring on the fact that "Wut" is an amazing rap song. With production by 5kinAndBone5, Le1f throws down a jaw-dropping flow (that second verse!) over a horn sample that puts Macklemore & Ryan Lewis' "Thrift Shop" to shame. Combine it with an awesomely in your face music video, and this is insanely good music from a truly progressive artist. [C.J.]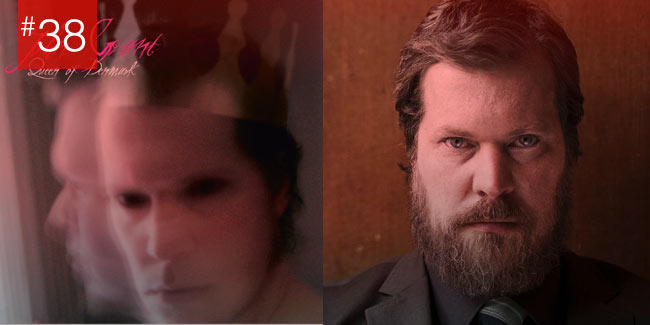 John Grant – "I Want to Go to Marz"
(Label: Bella Union, 2010)
The fact of the matter is that The Czars never got the attention they deserved. Formed in Denver, CO by John Grant and Chris Pearson, The Czars released six albums and an EP over the course of nine years, only to have all of the members besides Grant exit. For a time this left the depressed and alienated Grant contemplating giving up music. But thankfully for us, he didn't, and instead he released one of the most incredibly genuine and satisfying solo albums (Queen Of Denmark) of the first half of the decade, and on it, one of the finest songs in recent memory, "I Want To Go To Marz."
The 2010 song is a triumphant example of a 1970s throw back. The circling piano melody, the sometimes-unnerving synth, and the hauntingly and seemingly random lyrics make this song impossible to forget. Grant's smooth voice on "Marz" (and elsewhere) lulls you into a catatonic state, makes you dizzy with heartbreaking metaphors of escape, longing, and a maybe, just maybe, a hint of hope. [Gary]
Makthaverskan – "Asleep"
(Label: Run for Cover, 2014)
On "Asleep," Makthaverskan's sadness is almost tangible. The cold, enveloping reverb of those opening drums; the wet, aching, minor-key guitar chords; the melancholy, tearful bass line; the pessimistic, heart-wrenching synths; Maja Milner's desolate, wistful vocals. Appearing in this order, the song's relatively small amount of elements combine into a Gothic, new wave-indebted torch song of despair and heartbreak. Particularly notable are Milner's vocals and lyrics. A non-native English speaker whose lyrics are more direct than most American songwriters, her voice's ability to switch from a soft, faint croon to a piercing, pained shriek in a second's notice is impeccable. She sounds particularly incisive over the double-time drums of the song's bridge: "You're dreaming!" she chimes, although this is merely a sliver of the song's mantra, "It's not me you're dreaming of!" But with songs this immediate, how could it not be? [Max]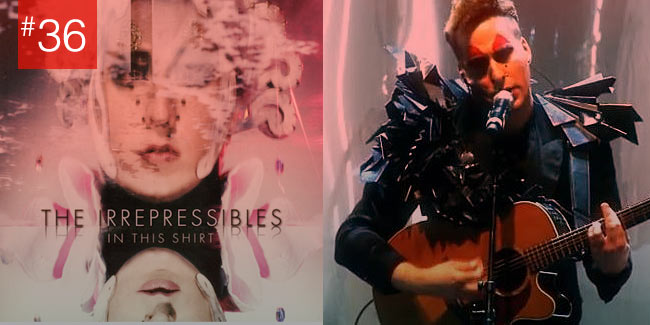 The Irrepressibles – "In This Shirt"
(Label: 101 DISTRIBUTION, 2012)
The Irrepressibles are a band that's all about emotions. Created and led by Jamie McDermott (who now calls himself Jamie Irrepressible), the band makes songs that fit the name perfectly; songs about emotions that can't be contained. "In This Shirt" is a simple break-up song about someone wearing their ex-lover's shirt for comfort, and yet the song is tragically operatic. That's because the band understands how those kinds of feelings can overwhelm an individual, and make the smallest action feel like it has the weight of the world. It's one of The Irrepressibles' best songs because of how it feels sprawling yet intensely personal at the same time. Also worth mentioning: Roy Raz's brilliant and unforgettable music video for the song. [C.J.]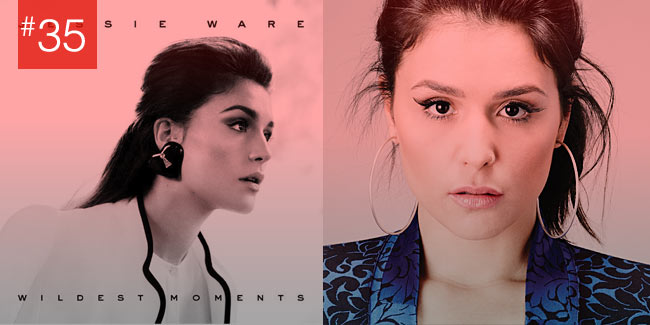 Jessie Ware – "Wildest Moments"
(Label: PMR, 2012)
For everyone who agrees that Adele has a great voice but find something off in the way she uses it, meet Jessie Ware. The 30-year-old British singer-songwriter has two albums under her belt already in this decade, and her debut Devotion soars mostly because of its first single and, to this day, Ware's most readily recognized song: "Wildest Moments." The song allows Ware's earthy, melancholic, and semi-mystical intonations to gently persuade the listener towards its instantly epochal yet timeless chorus. The emotional seesaw from the highs of life when "we could be the greatest, we could be the greatest" to when "we could be the worst of all," is made all the more hypnotic by how Ware lingers on the key word "moments," making it resonate that much stronger. Even if it's destined to be ruined by drunk teenagers in karaoke bars, "Wildest Moments" will always be a fantastic song, and one thing that makes me love it even more is that it was inspired by Ware's fraught relationship with her best friend, (as opposed to the usual tale of the scorned lover), while the song's open-ended lyrics leave room for a myriad of universal interpretations. [Nik]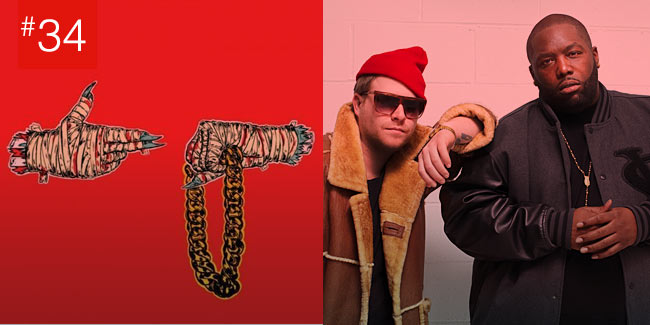 Run the Jewels – "Oh My Darling Don't Cry"
(Label: Mass Appeal, 2014)
Full disclosure guys, this single from the second album of EI-P and Killer Mike's collaboration project Run The Jewels is in my personal top five songs of the decade so far. I have to put aside the bitterness that's bubbling inside me at seeing "Oh My Darling Don't Cry" placed in the 30's and not the 10's of this list (breathe, Nik, remember that it's a staff feature), and try to put into words how immortally sick this track is. From Killer Mike and EI-P's explosive chemistry, through the samples of whips, cut-up drum loops, subdued alarms, and that brilliantly mixed sample of "Darling-d-d-darling/dar-dar-dar-d-ling," making dance floors vulnerable to total destruction every time it drops, 'Darling' encapsulates everything that makes this duo such trailblazers of underground hip-hop. "Me and EI-P got time to kill, got folks to kill, on overkill/He hangin' out the window, I hold the wheel" explains Mike, as EI-P's murderous production (helped by Little Shalimar and Wilder Zoby) confirms everything he says. They retain the raw essence of hip-hop with incredibly inventive, electronic, and dubby productions, and for my money, make spotlight-hoggers like Kanye West look silly in comparison. [Nik]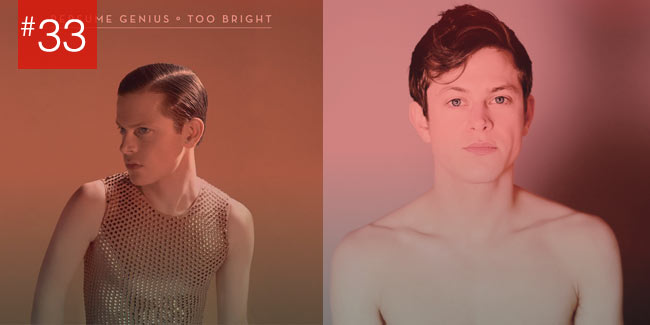 Perfume Genius – "Queen"
(Label: Matador, 2014)
A low, buzzing keyboard pulses, an elemental, lumbering drum beat, and shimmering, soaring synths lay the groundwork for "Queen," the lead single off of Perfume Genius' 2014 album, "Too Bright." Strutting through the instrumentation with his tense, tortured vocal delivery is Mike Hadreas, who in his lyrics embodies a sociopathic, oppressive, shriveled matriarch who fancies herself a sexual predator. It's been a pleasure to watch Hadreas expand his game, forgoing the dirge-like piano ballads that put him on the map to experiment with full instrumentation. "Queen" is emblematic of his growth as a songwriter, a creepy, glitzy nightmare that slays all in its path. Now we're left waiting in a sweat to see what rare sonic confections he'll have waiting for us on his next album. [Bernard]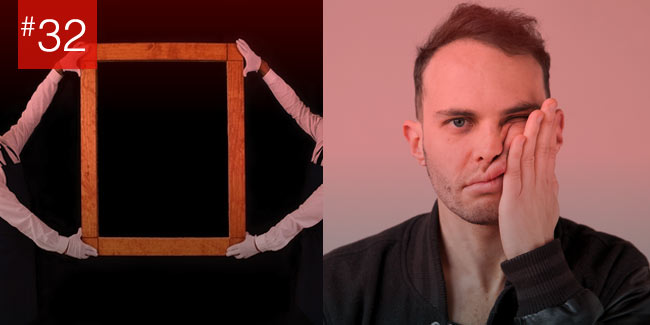 Autre Ne Veut – "Play by Play"
(Label: Mexican Summer/Software, 2013)
"Never leave me" is a phrase heard time and time again in all manner of pop songs, but on "Play by Play," Arthur Ashin, while posing in equal amounts of disco and soul as Autre Ne Veut, sells this phrase with the strength of the King of Pop. The way Ashin's vocals deal striking blows and waver between the highs and lows of his vocal range over a constantly shifting, hyperactive arrangement of synthetic elements recalls Michael Jackson at his prime, possibly more so than anyone since him. Ashin's desperate lyricism is delivered in angelic falsettos, seething raps, and extended wails; his vocals bend and adapt to the unpredictable, cerebral shifts in instrumentation that outline this song. Synths fade in and out of vision over merely a few seconds; percussive tracks expand and contract in real-time. Maybe Ashin's character here is well worth leaving, but the music is almost unrealistically entrapping. [Max]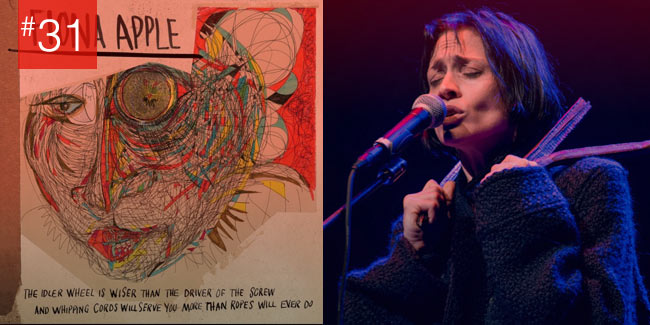 Fiona Apple – "Hot Knife"
(Label: Epic, 2012)
It's always a treat when Fiona Apple drops new music on her army of hungry fanatics (of which I belong) since she releases albums so infrequently. The ridiculously gifted singer-songwriter never disappoints, though, and her 2012 offering "The Idler Wheel…" was nothing short of a revelation. The crowning jewel of the stripped-down collection of lovesick tunes is "Hot Knife," an empowered, primal track in which immaculately layered chants by Apple and her sister, Maude Maggart, weave and spin around each other over distant, rumbling war drums and Apple's signature angular piano rifts. It feels as if you're tied up and blindfolded in a vacuum of space and time, with Apple and Maggart circling you as they sing right into your ear, "if I'm butter than he's a hot knife / he makes my heart a cinemascope screen / showing the dancing bird of paradise." Who else could write this shit? [Bernard]
Listen to These Songs on Spotify
See the rest of our Best Songs Of The Decade lists!
View Other Lists of this Feature:
Best 50 Songs of the Decade So Far (#50 – #41)
Best 50 Songs of the Decade So Far (#30 – #21)
Best 50 Songs of the Decade So Far (#20 – #11)
Best 50 Songs of the Decade So Far (#10 – #1)