Trailer: Dallas Buyers Club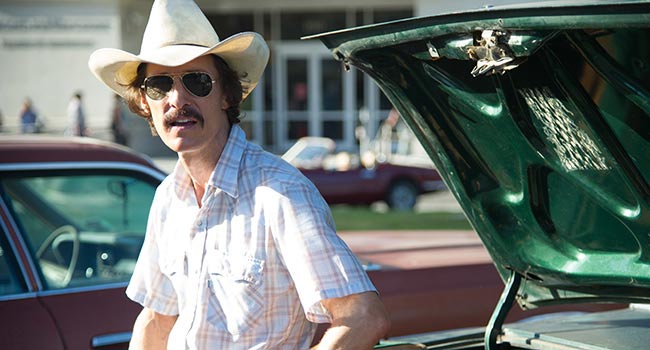 If you need any further proof that Matthew McConaughey is an actor worth to be taken seriously, watch the just released trailer for Dallas Buyers Club. There are still folks out there who cannot see past his rom-com typecast from his early career, despite being in some off-kilter roles as of late in Mud, Killer Joe, Magic Mike, and Bernie. Could this possibly be McConaughey's first Oscar nominated role?
Dallas Buyers Club will be making a premiere at the Toronto International Film Festival in a few weeks and has landed on many must-see lists for the festival (stay tuned until the end of the week for must-see list). McConaughey portrays a real-life Texas cowboy named Ron Woodroof, who battles with medical establishment and pharmaceutical companies after being diagnosed as HIV-positive and given only 30 days to live.
Watch the trailer for Dallas Buyers Club: