Movies and TV to Stream This Weekend – December 4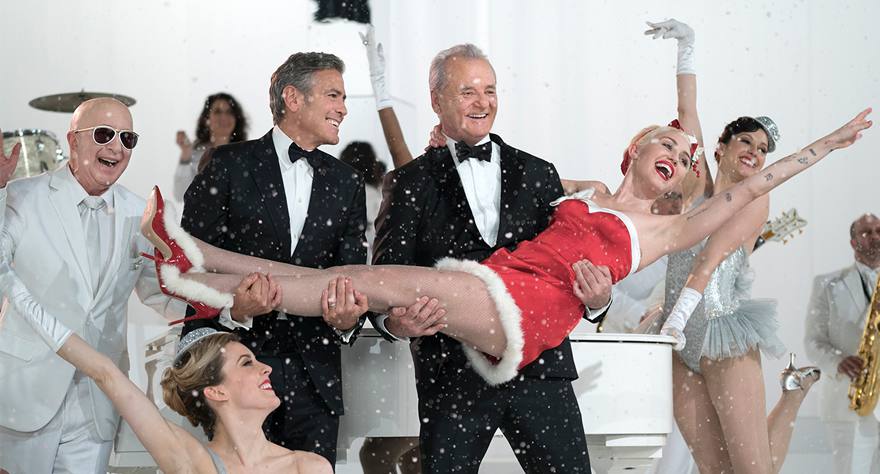 With the start of December comes the start of the most wonderful season of the year: awards season. As critics groups and film organizations start announcing the best achievements of the year, many of us have to scramble to catch up. Luckily, many of the best films of the year are already available to you through a number of streaming platforms.
If you are in the mood for the best docs of the year, Netflix is typically a great place to start, and its where you can see The Wolfpack, Seymour: An Introduction, Call Me Lucky, Dior and I, Best of Enemies, and Iris. Netflix also has a number of the best underseen foreign language films released this year including Stations of the Cross, La Sapienza, The Princess of France, Güeros, and Amour Fou. Or you could dive into Top-10 worthy Beasts of No Nation, The Duke of Burgundy, Tangerine, Jauja, Girlhood, and A Pigeon Sat on a Branch Reflecting on Existence. Aside from Netflix, with Amazon Prime Video you can see Ex Machina, While We're Young and Tom at the Farm. Besides all the wonderful classics on Fandor, you can see new docs The Great Museum, Sembene! and The Pearl Button, as well as top foreign language films Tu Dors Nicole, Blind and Li'l Quinquin. And if you happen to be fully caught up with these awards contenders, here are even more movies and television new to streaming this week for you:
Netflix
A Very Murray Christmas (TV Special, Sofia Coppola)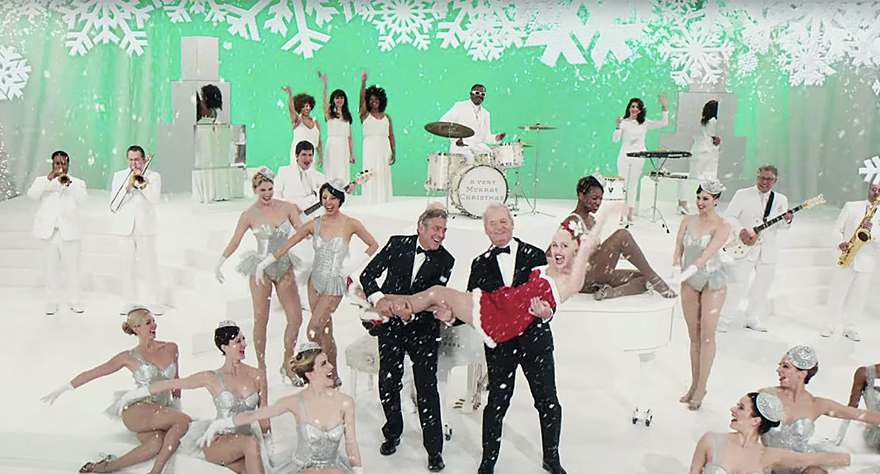 Netflix has already made great impacts on American television culture—they've introduced new original programming, provided original programming from abroad, and have even revitalized canceled programming. Now they are tackling another television tradition: the Christmas special. A Very Murray Christmas is an hour-long comedy with a meta twist and as impressive as you can find for something like this. The special is a fictitious backstage satire of type of variety show Christmas specials that begin to pop up around this time every year. Here, a bad storm in New York City has put Bill Murray's star-studded guest list in serious doubt. And so Bill Murray does what Bill Murray would do, have a lot of random fun anyway. Directed by Sofia Coppola, it also features George Clooney, Amy Pohler, Michael Cera, Miley Cyrus, Jenny Lewis, Chris Rock, Maya Rudolph, Jason Schwartzman, and more.
Other titles new to Netflix this week:
Broadchurch (Series, Season 2)
Darkman (Sam Raimi, 1990)
Eyes Wide Shut (Stanley Kubrick, 1999)
A League of Their Own (Penny Marshall, 1992)
Neil Young: Heart of Gold (Jonathan Demme, 2006)
Stations of the Cross (Dietrich Brüggemann, 2014)
Super Size Me (Morgan Spurlock, 2004)
Tangerine (Sean Baker, 2015)
Two Step (Alex R. Johnson, 2014)
What Maisie Knew (Scott McGehee & David Siegel, 2012)
Fandor
My Dinner with Andre (Louis Malle, 1981)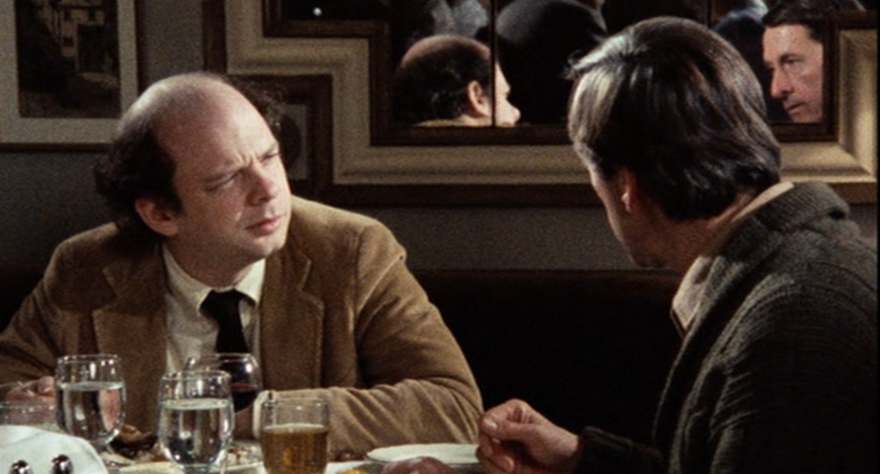 Louis Malle's seminal independent film, My Dinner with Andre is perhaps as famous as an idea of independent film as it is a film itself. Between the famous stumping from the early days of Ebert and Siskel's "At the Movies" to a number of references and spoofs ever since, most people have some idea of what the film is without having seen it. The film takes place entirely over a dinner conversation between actor and playwright Wallace Shawn and famed New York theater director Andre Gregory. Over the course (pun intended) of nearly two hours, they chat about life and art with a number of great personal stories. Truthfully, it lives up to its intellectual artsy reputation, but is absolutely full of humor and insightful discussion. It is available on Fandor as part of their "Criterion Picks" until December 13.
Other titles new to Fandor this week:
Children of Paradise (Marcel Carne, 1945)
Fanny and Alexander (Ingmar Bergman, 1982)
How to Smell a Rose (Les Blank, 2014)
Mesrine: Killer Instinct (Jean-Francois Richet, 2011)
Mesrine: Public Enemy #1 (Jean-Francois Richet, 2011)
MUBI
The Arbor (Clio Barnard, 2010)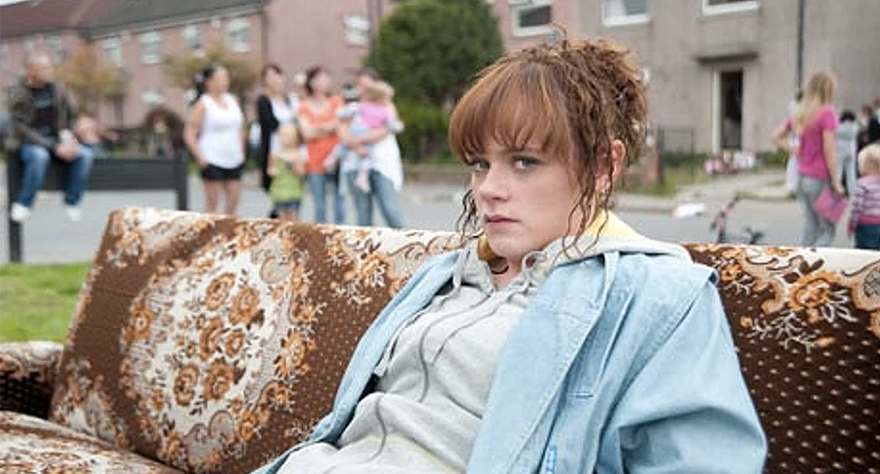 One of the great documentaries of the decade, Barnard's The Arbor is also one of the most unusual. A portrait of the life of English playwright Andrea Dunbar, the film showcases her work through staged audio recordings of Dunbar and her family. There is a disconnect between the recorded audio and lip-synching actors that strangely draws in the audience. It is a presentation choice that is meant to distract, but it also builds the natural disconnect between art and life. Dunbar's life was a dramatic one—living in poverty, she struggled to raise three children while in abusive relationships and extended stays at a refuge for battered women. The Arbor takes this heavy content unflinchingly and with great realism despite the artificial representation. It is available on MUBI until December 29.
Other titles new to MUBI this week:
Big Man Japan (Hitoshi Matsumoto, 2007)
Brewster's Millions (Allan Dwan, 1945)
The Gleaners & I (Agnès Varda, 2000)
L for Leisure (Whitney Horn & Lev Kalman, 2014)
Li'l Quinquin (Bruno Dumont, 2014)
Video On-Demand
Amy (Asif Kapadia, 2015)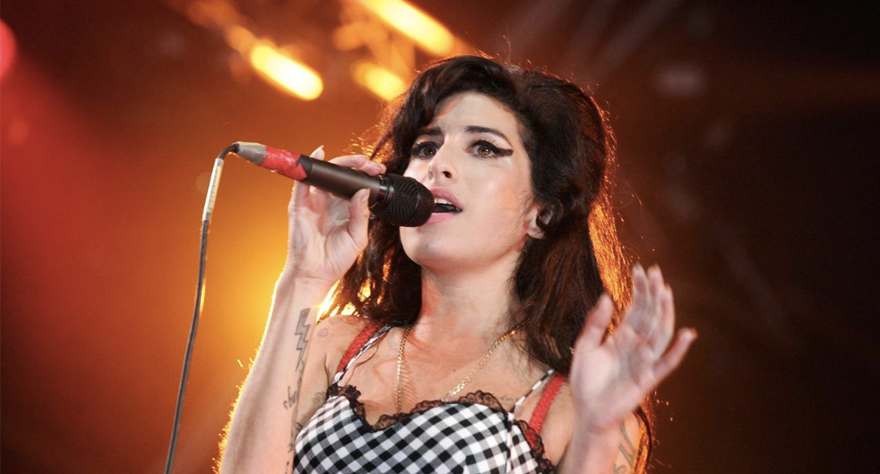 Speaking of the best films of the year, Asif Kapadia's brilliant look at celebrity culture and tragedy, Amy, is now available to rent on a variety of VOD platforms (read our review). The documentarian again uses a pretty strict found footage style to shape the life story of singer Amy Winehouse, who went from humble beginnings in small-town England to otherworldly super-stardom before her untimely death from alcohol poisoning. As the film plainly shows, Winehouse's life was about as public as one can get, seemingly every moment of her final years documented through a number of sources, and yet the documentary is still incredibly captivating. Without the use of director narration or talking head experts, Kapadia is able to mold a vision of how this tragedy could occur, sadder only because the people who could probably stop it simply didn't. Perhaps the current Oscar front-runner, Amy will no doubt receive a lot of accolades over the next few months making this a perfect time to seek it out.
Other titles new to VOD this week:
Breathe (Mélanie Laurent, 2014)
Life (Anton Corbijn, 2015)
Maze Runner: The Scorch Trials (Wes Ball, 2015)
Mourning Son (Todd Newman, 2015)
Uncle Nick (Chris Kasick, 2015)