Tu Dors Nicole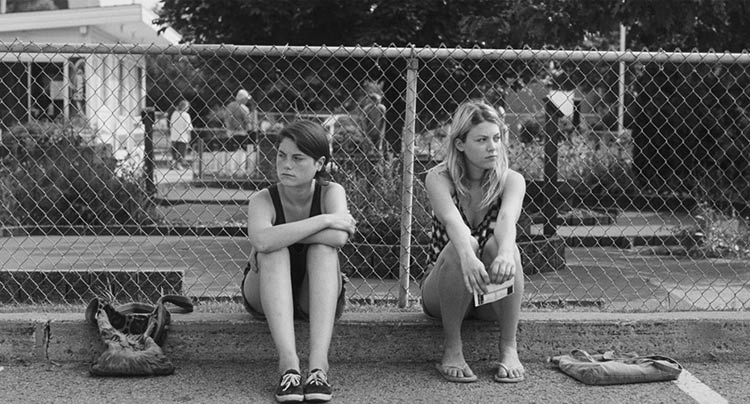 Finds a way to wring something new and refreshing out of such familiar content.
Stephane Lafleur's Tu Dors Nicole (literally translated to "You're sleeping, Nicole") takes place over one languid, youthful summer, shot gorgeously on black and white 35mm film. The 22-year-old title character (Julianne Côté), does nothing but aimlessly wander the neighborhood when not working at a thrift store, looking forward to summertime. With her parents away on vacation, and a brand new credit card in her name, Nicole can't wait to party with her friend Veronique (Catherine St-Laurent) and spend to her heart's content.
Things don't go the way Nicole expects. Her older brother Remi (Marc-André Grondin) brings his bandmates Pat (Simon Larouche) and JF (Francis La Haye) to the house unannounced to record a rock album. Remi promises they won't disturb her, a line followed by a cut to his band rocking out full-blast at night. Nicole and Veronique impulsively buy plane tickets for a trip to Iceland, but as the hot summer continues, things change for Nicole, suggesting she's on the brink of moving into the next chapter of her life.
Lafleur nails down a hazy, lethargic summertime atmosphere with the help of cinematographer Sara Mishara, taking full advantage of the grainy film stock. Lafleur also knows how to take relatable experiences and beautifully tie them into his film's themes. At one point Nicole and Veronique walk their bikes through a field before suddenly stopping, wondering where they're heading to. They were just following each other, despite neither of them knowing exactly what they were doing. Lafleur punctuates the scene with a long shot of the two women standing alone in the open field.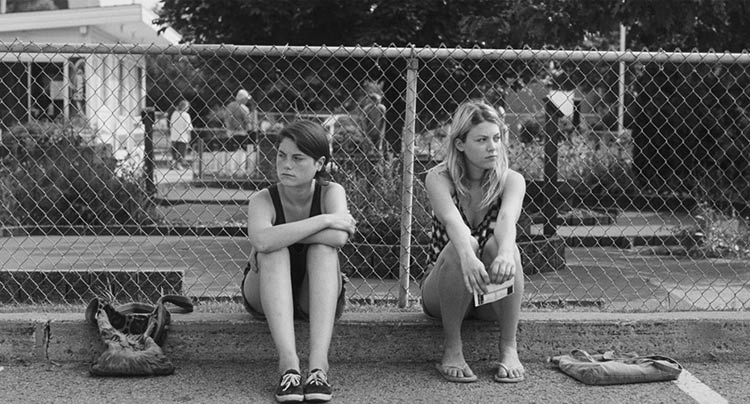 It's that kind of low-key, thematically relevant humour that proves to be Tu Dors Nicole's greatest strength. Lafleur throws in funny, surreal touches throughout as well, a series of bizarre moments surprisingly delightful in their oddness. The strangest, and funniest, part takes the form of Martin, a 10-year-old boy infatuated with Nicole. When Nicole first sees him she explains how, now that Martin's voice dropped, he thinks he has a shot with her. Sounds cute, until Martin actually speaks; all of his lines have been dubbed over by a grown man, giving him the voice of someone in their 30s or 40s not a pubescent pre-teen. Martin's scenes are a highlight, but the joke has more of a purpose than a silly, absurdist touch. It underlines Nicole's feelings, showing how a 10-year-old's life has more assuredness and direction than her own.
All in all, Tu Dors Nicole adds up to something pleasurably off-beat, a funny take on the coming-of-age film. Its quirks surprisingly entertain rather than grate or annoy, largely because of Lafleur's assured direction and Mishara's gorgeous cinematography. Films dealing with characters in their early to mid twenties trying to transition into the adult world aren't exactly dealing with fresh material. Therefore, it's something of a minor triumph that Tu Dors Nicole finds a way to wring something new and refreshing out of such familiar content.
Originally published on 9/15/14 as part of our TIFF coverage.
Tu Dors Nicole Movie review