Movie News Roundup: Top 10 Edition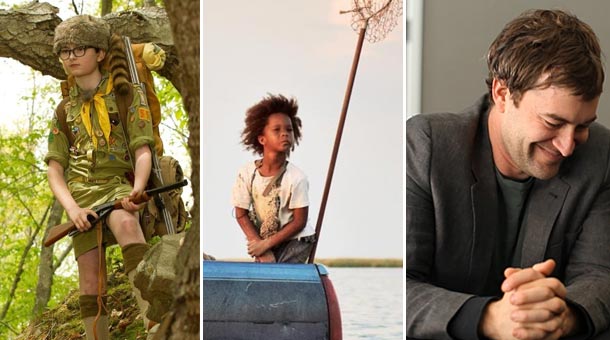 The Playlist names their Top 10 most anticipated indie films this summer. Some of them that made the list are; Moonrise Kingdom, Beasts of the Southern Wild, Safety Not Guaranteed, To Rome With Love, and Take This Waltz. [Playlist]
Speaking of Top 10's recently Roger Ebert names his Top 10 Movies of All Time. The biggest surprise in his list was the inclusion of last year's Tree of Life. Or maybe it was not such a big surprise, it scored high in our review of the film. [HitFix]
LA Film Festival made their lineup announcement with Steven Soderbergh's Magic Mike and Wood Allen's To Rome With Love making premieres. There are almost 200 films playing at that festival which begins on June 14th in downtown LA and ending on June 24th. [LAFilmFest]
Sounds like Spike Lee finally found his villain for his re-make of Oldboy. Sharlto Copley (District 9) will be playing the "mysterious billionaire trying to destroy the life of Joe Douchett (Josh Brolin)." I just hope the remake is half as good as the original (it's one of our highest rated films). [MovieLine]
We posted a trailer for Beasts of the Southern Wild that we think must be watched by all. The film won the Grand Jury Prize for Drama at Sundance. Watch the trailer now.
Another trailer worth taking a look at is Your Sister's Sister. We recently posted the official trailer for the film by director Lynn Shelton that stars Mark Duplass, Emily Blunt and Rosemarie DeWitt.
It was nice knowing you Kodak. A deal was struck that The Dolby Theatre will host the Oscars' for the next 20 years. "Dolby will continue to update the theatre with innovative, world-class technologies to ensure that the theatre remains state-of-the-art, beginning with the immediate installation of its recently released Dolby® Atmos™ sound technology." [HitFix]
Ever wanted to go behind the scenes with a film festival judge? Follow an IFC contributor who joins a film jury at the Sarasota Film Festival. [IFC]
News hit last week that Windows 8 will not support DVD or Blu-ray playback natively. Because of decoding licenses Microsoft has opted to not support playback by default even if the computer comes with a DVD or Blu-ray drive. Windows 8 will require you to buy an upgrade option in order to play your movies.