What to Catch at This Week's Los Angeles Film Festival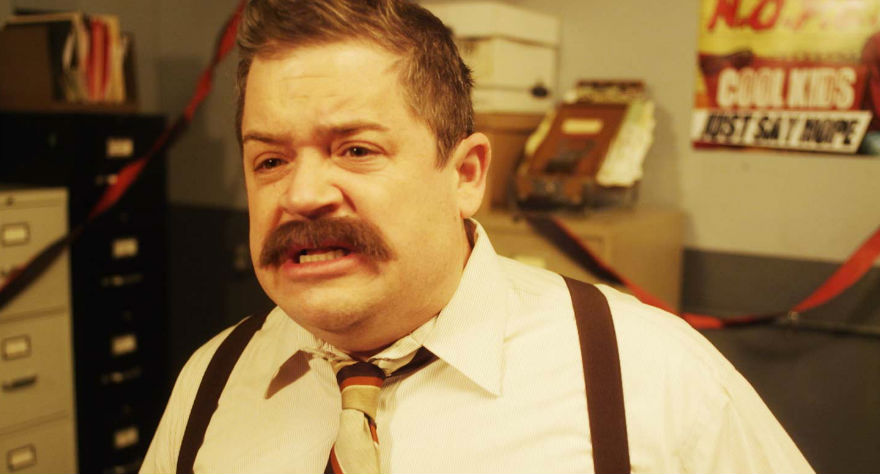 So the thing about the LA Film Festival is that making a recommendation list is pretty futile. So any other articles you've read telling you what you MUST see are bullsh***ing you. This is because the LA Film Festival is one of the few American film festivals that truly takes risks on its acceptances.
With films in a variety of categories, such as LA Muse (dedicated to Angelino inspired films), Zeitgiest (films that reflect the times), and Nightfall (for us late night horror fans), the offering is a mixed bag, and while there are a few festival-tested films (which is what their Buzz section is for), most films are 100% indie and 100% full of potential. We couldn't have predicted last year how much we'd love Man From Reno, Runoff (which gets a release later this month), and The Mind of Mark DeFriest. Not to mention last year's gala screenings of Snowpiercer (among our favorites over all last year) and Dear White People.
As if to prove just how unexpected they can be, the curators of LAFF waited until today—the day before the festival begins—to announce their closing night film. And turns out it isn't a film at all. It's a live read-through of Fast Times at Ridgemont High. And guess who's directing? Just guess. No, don't. You won't get it. It's Eli Roth! Not exactly the dude who comes to mind when you think light-hearted high school humor. Maybe he'll have a squirt gun of blood to spray at the actors?
As varied as the festival is, there are a few already-buzzed about films (and ones we've personally seen) that we can recommend right off the bat. Opening night's Grandma is one of the best things we saw at Tribeca and has been discussed since Sundance. Lily Tomlin will also be receiving the Spirit of Independence Award so extra reason to catch that one. Additionally The Overnight, The Diary of a Teenage Girl, and Chuck Norris vs. Communism are also playing and have been garnering buzz wherever they are screened.
As for potential diamonds in the rough, here are a few we can't wait to check out, and don't forget about all the fun free things to do like a screening of Who Framed Roger Rabbit at Union Station on Friday!
Manson Family Vacation
Sunday, June 14 at 7:00 PM (Regal Cinemas LA Live 11)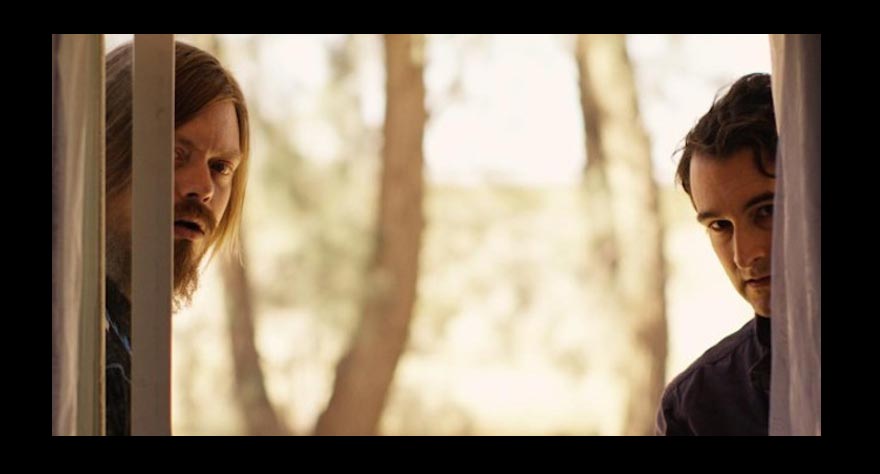 These days you put the name "Duplass" in front of or after any film and us indie freaks perk up. The Duplass brothers have been giving us a lot of good stuff the past few years and here we have something new produced by and starring Jay Duplass. Directed by J. Davis, the film offers an intriguing premise. Duplass plays Nick Morgan, a man who has family, home, and career all going for him. His brother Conrad (Linas Phillips) has none of this. Conrad shows up for a visit and convinces Nick to partake in a road trip to visit the sites of the Manson Family murders. Sounds like equal parts unconventional and funny. We're game.
Band of Robbers
Saturday, June 13 at 6:15 PM (Regal Cinemas LA Live 9)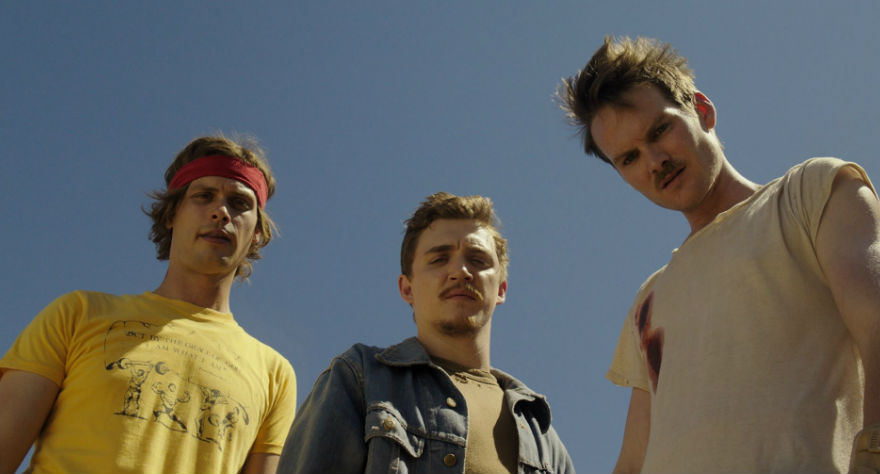 Starring Kyle Gallner, Adam Nee, Matthew Gray Gubler, Hannibal Buress and mascarading as a modern day Tom Sawyer and Huck Finn, this looks like a crazy bandit fantasy. I recommend simply watching the trailer (which has a killer soundtrack btw) below and then buying tickets. LAFF is the perfect place to embrace the weirdest things you can find. They almost always impress.
Too Late
Thursday, June 11 at 7:30 PM (Bing Theater at LACMA)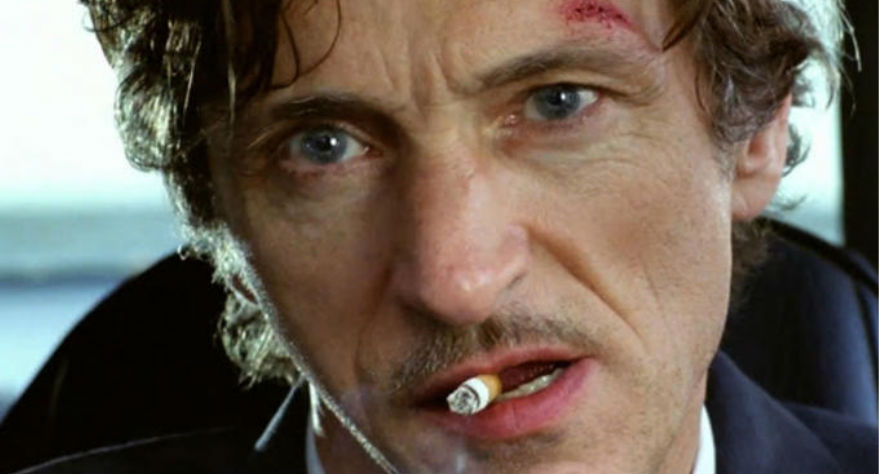 John Hawkes's name has carried weight for us ever since Winter's Bone—and probably should have sooner—so seeing his name among those listed for LAFF means we're up for what's next from this dedicated and intense actor. In this one he plays a private investigator named Mel Sampson, hired to track down a missing woman. Turns out she's connected to his own past and the search takes him through southern California and among some eccentric personalities. Shot on 35mm, we look forward to some gritty California and some gritty John Hawkes.
Crumbs
Sunday, June 14 at 9:30 PM (Regal Cinemas LA Live 9)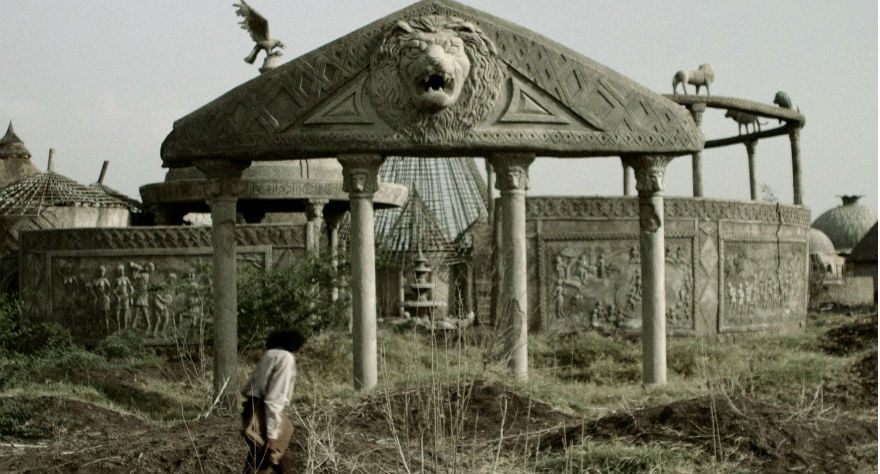 As part of the dark and twisty Nightfall category at the festival, this one just reads as straight up enticing. Set in Ethiopia and directed by Spanish filmmaker Miguel Llansó, the basic premise is that an alien mothership has lied dormant for many years floating on the horizon. Then it comes to life and one man decides to make it his quest to board the ship. He crosses a post-apocalyptic landscape to get there as others barter with the aliens using pop cultural artifacts. Slap a big old question mark over my head and consider me intrigued.
The Final Girls
Tuesday, June 16 at 7:30 PM  (Regal Cinemas LA Live 1)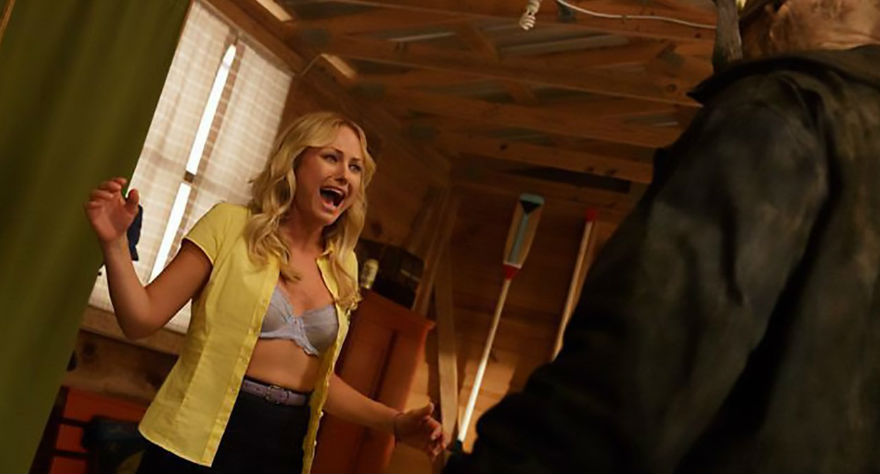 So if you happen to have written your college thesis on slasher films and the concept of the Final Girl, like a certain writer penning this article *ahem*, then the title alone will have wooed you in months ago when first you heard of this film when it premiered at SXSW. Not as in the know? No worries. In this film a girl, Max (Taissa Farmiga), gets sucked into an '80s slasher flick with her friends. Her mother, a former scream queen actress, stars in the film, and Max has to use her knowledge of the genre to ensure she and her friends survive until the end and make their way back home. If the film simultaneously honors and pokes fun at this most revered of horror genres, then it's already made my all-time favorite list.
Seoul Searching
Wednesday, June 17 at 7:30 PM (Regal Cinemas LA Live 1)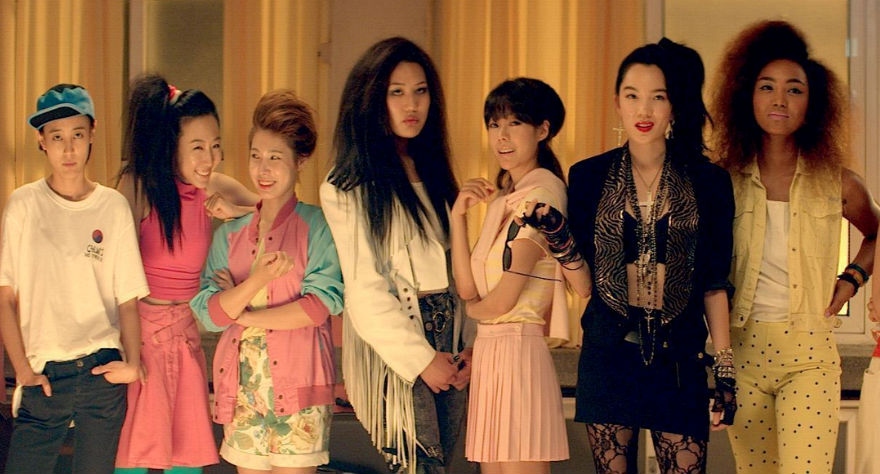 Another of the festival's Gala screenings, this one is similar to The Final Girls in its '80s genre homage. This time to the high school films of John Hughes. Based on filmmaker Benson Lee's personal experiences, the film centers on a group of Korean high school misfits during the summer of 1986. Hailing from around the world, the teens are forced to go to a "propaganda" camp in Seoul over the summer in order to connect with what it means to be Korean. Filled with '80s nostalgia and cultural hilarity, it looks like the situational comedy we never knew we were missing.
Dude Bro Party Massacre III
Saturday, June 13 at 10:20 PM (Regal Cinemas LA Live 8)
I'm tempted to say the title alone is weird enough to warrant a viewing. And as it falls under that never-know-what-your-gonna-get Nightfall category, it could be super bad. Or so bad it's good. Or intentionally bad so as to be so good. Watch the trailer below, it reeks of satire but seems especially dedicated to mimicking those direct-to-VHS horror franchise films we sometimes got suckered into back in the day when a person could still rent a video. If you love (fake) blood and sheer tongue-in-cheek ridiculousness, this looks like great fun.