Man From Reno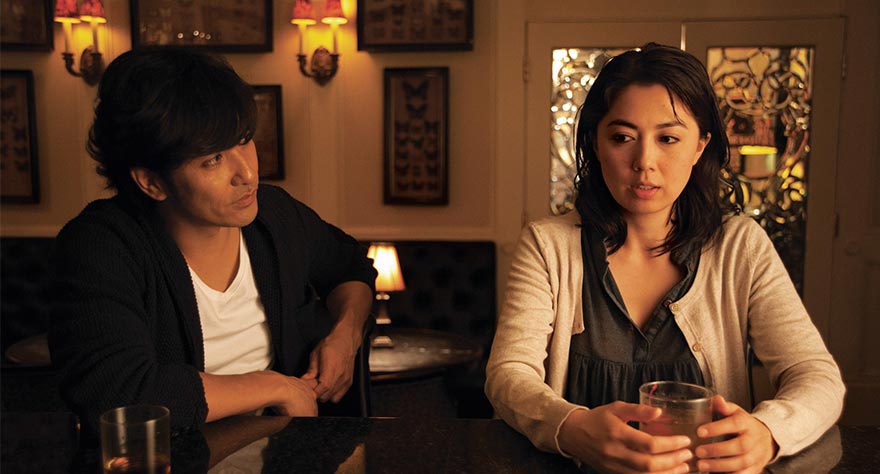 After nabbing the 2014 Los Angeles Film Festival's Narrative Award, Dave Boyle's (Daylight Savings, White on Rice) suspenseful and intriguing neo-noir mystery The Man from Reno gets its own limited release. An engaging thriller, the film's mystery unfolds in intricate deliberation, and its quiet characters demand rapt attention.
Starting as many of these sorts of tales do, it's an exceptionally foggy evening and small-town Bay Area Sheriff Paul Del Moral (Pepe Serna) finds an abandoned vehicle in the road late one night. He's hardly had a look around when he accidentally hits the car's driver. Before he is able to question the man, he disappears from the hospital, leaving his clothing behind. Meanwhile, in San Francisco hit Japanese mystery author Aki Akahori (Ayako Fujitani) is finding her life of book signings, tours, and celebrity more than she can handle. She runs away mid-book tour escaping to San Francisco's Hotel Majestic, the perfect dark and romantic setting for a mystery.
Attempting to nurse her jet-lagged mind and after contemplating a razor a bit too long in the bath earlier, she meets a dashing young man (Kazuki Kitamura) in the hotel's bar, also indulging in a late-night drink. Running into him again the next day, she allows herself to get caught up in a brief affair that ends abruptly when he disappears, leaving his luggage behind in her room. When sinister characters start asking about her recent acquaintance, and she catches a man with a camera trailing her, her mystery-solving instincts kick in and she begins to look for clues about this mysterious man who left a name that doesn't seem to be his and only a vague suggestion that he has ties to Reno. Meanwhile, Sheriff Del Moral's investigation is complicated when what was simply an abandoned car and mysterious traveler are tied into a potential murder.
Fujitani is subtle and engagingly curious as Aki, her wonderment showing as each new stage of the mystery reveals itself and building as her renewed interest in her work grows as her career endeavors suddenly translate to real-life. When her investigation finally pairs her with Sheriff Del Moral's investigation, they form a strangely likeable duo, and though the film doesn't have overall pacing issues, they still should have devised a way for Aki and the Sheriff to have been drawn together sooner. The mystery never tries to become anything too large, allowing the simplicity of the crimes and crime-doers as appropriate for our small-time mystery-solving team. Though, the plot's duplicity increases dramatically in the end with character development that achieves a heavier climax than would be expected. Plus a delightfully twisted ending that fits the genre perfectly but not predictably. My only complaint being that Boyle, and co-writers Joel Clark and Michael Lerman, shift the focus from the film's central characters to its lesser ones in an uneven sort of way in order to add more curve balls to the story.
The obvious luminary of the film has to be Richard Wong for his cinematography. With obvious references to film noir of old and great use of San Francisco's architectural slopes and angles, the film's feelings are obvious in every well-crafted shot, whether it's an upward-angled shot of the side of a building, or Aki's eye peering through her chain-locked hotel room door. Boyle has shown clear directorial grit with Man From Reno, making a dual-language film (more than 50% of it is in Japanese) fly by like the pages of a mystery serial.
With its nuanced mood and star-quality leads, Man From Reno may be what gets Boyle the attention he deserves.
A version of this review was originally printed as part of our Los Angeles Film Festival 2014 coverage.