Way Too Indie's 20 Best Films of 2014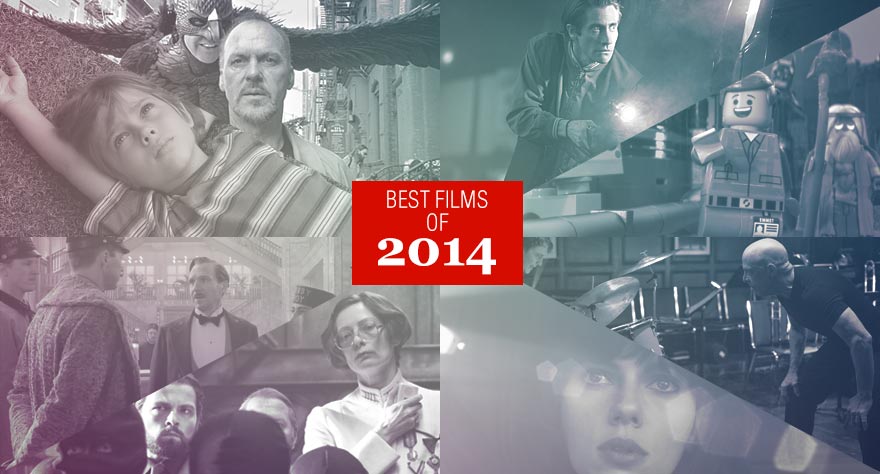 It's that time of year again when we reflect back on everything we've seen in the past 12 months and attempt to make a grand verdict on the best films of 2014. For what it's worth, 2014 was another strong year for independent film: at least half of our Best 20 Films of 2014 were independently made, and there were dozens more that just missed our list (Stray Dogs, The Guest, Only Lovers Left Alive and Oculus to name a few). It was weak year for blockbusters (though Guardians of the Galaxy was close to making our list) and a relatively quiet year for award season releases (save for a few like Selma and Inherent Vice, which weren't seen in time by enough of our staff). Our results seem to suggest 2014 was front-loaded, as many of our favorites came out at the beginning of the year, including our top pick, which might not just be the best of this year, but one of the better films we've seen in recent years.
For your perusal and discussion, Way Too Indie presents our selections for the top 20 films of 2014.
Way Too Indie's Best Films of 2014
#20 –
Chef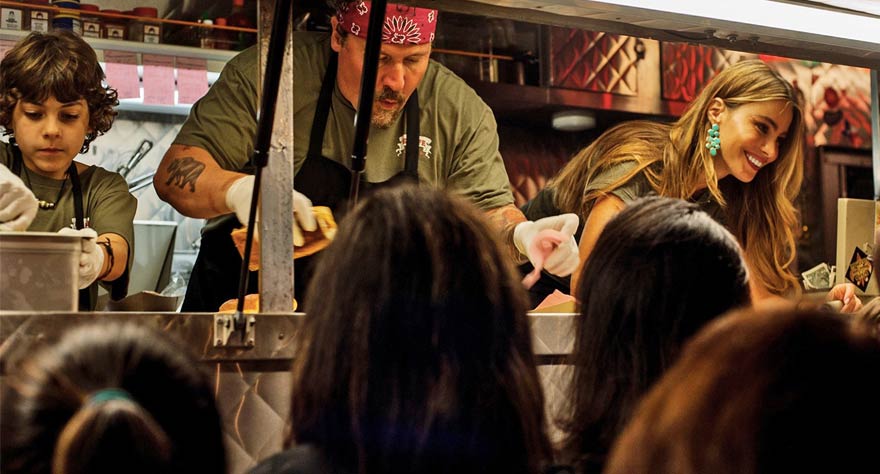 Give me a movie with succulent shots of a crunchy, gooey grilled cheese sandwich and I'm hooked. Under the tutelage of Roy Choi, Chef writer/director Jon Favreau spent a week in intensive culinary boot camp to ensure his cooking scenes were on point. Many actors have been praised for doing their own death-defying stunts or putting their bodies through drastic weight changes for a role. Not to be overlooked, however, is the risk involved with the mad chopping skills of a true chef. And Favreau really brings it. But his appreciation of the culinary arts isn't the only thing that shines through in this heartwarming film. Delving into the internal struggles of a man who sold out his unique genius for security, we see a man in need of redefinition, not only of who he is in the kitchen, but in the world. In his process of bottoming out professionally and creatively, and taking on a new venture in food-trucking, he also gets a chance to reconnect with his son. From the colors and flavors of Miami to French Quarter beignets and Austin's smokehouse brisket, Chef is a gastronomical road trip of discovery that succeeds in capturing the supernatural powers of food. [Scarlet]
#19 –
The Double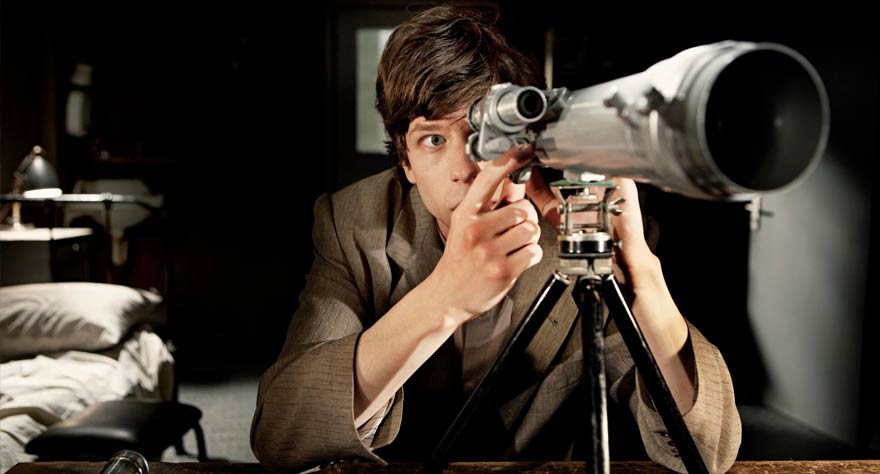 In 2010, cult comedian Richard Ayoade released his first feature, Submarine, which garnered mostly positive reviews and was a pretty decent directorial début. His follow-up, The Double, is a much darker and more stylish film, a quantum leap for the young filmmaker. The Double is bolstered by Jesse Eisenberg's superb double performance as all-too-forgettable office lackey Simon James and his ultra-confident alter-ego James Simon, who unexpectedly shows up in Simon's life to wreak havoc. Taking obvious tones from Brazil, the dystopian office environment is awesomely designed and endlessly funny. It is a horrendous, dingy world, which would undoubtedly be a miserable experience, though it seems to come entirely from Simon's own worldview – in all, it is one of the best depictions of what it feels like to be a nameless, faceless workingman wishing to be noticed while entirely without the aptitude to stand out. Despite its intense outlook on life and its equally intense Dostoevsky source material, it is superbly shot and edited, with terrific wit, making The Double a strangely breezy, playful experience. [Aaron]
#18 –
Foxcatcher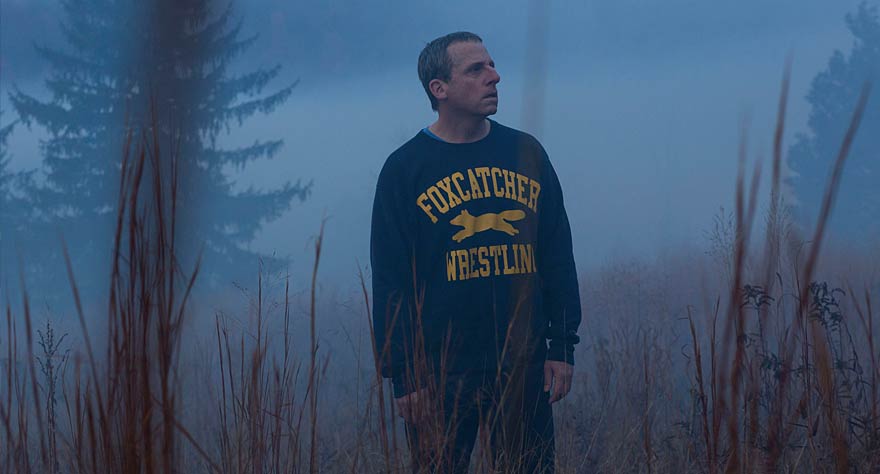 I wouldn't place the affect of Foxcatcher entirely on Steve Carell's shoulders (although clearly I've already written about the brilliance of his performance), but the profundity of this true-tale balances entirely on what he brings to this film. It could be the depressing, and not particularly exhilarating, tale of a man with any number of mental instabilities performing a heinous crime against an innocent man. Instead—with arresting ensemble collaboration with Mark Ruffalo and Channing Tatum—Foxcatcher becomes a nuanced look into the various ways we pursue fulfillment. As quiet and slow-paced as the film is, its tension builds as well as it does because the characters' motivations are ones everyone experiences. Tatum's Mark Schultz and Carell's John du Pont, two men born into very different family and societal situations, seek the same thing: a sense of affirmation and respect. It's what everyone wants in some small way, and the mental extremes both go to in pursuit of them remind us of what we might all be capable of. Bennet Miller has proven his capabilities with a film that never gets in its own way or stumbles over its huge performances. He clearly understands the delicacy of the craft.  [Ananda]
#17 –
Two Days, One Night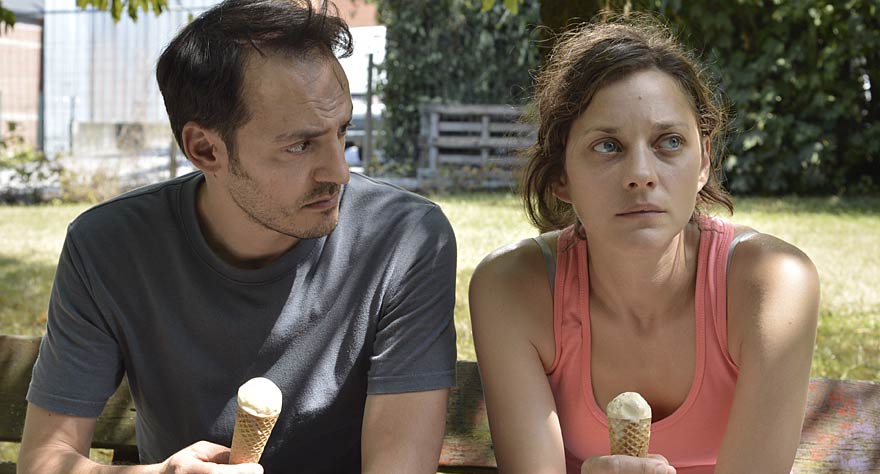 The Dardenne brothers were bound to work with a famous actor at some point in their career, and in Two Days, One Night their first collaboration with an A-lister proves to be terrific, and for fans, assuaging. The Dardenne's gritty, no-frills style of storytelling is challenging for any actor to interpret, but Marion Cotillard stuns as a dangerously depressed factory worker who over a weekend must convince her co-workers to forego their bonuses to save her job. Her conversations with her colleagues range from heart-warming, to infuriating, to violent, to uplifting, though they're all awkward and uncomfortable. Two Days, One Night an exquisite, bite-sized tale that's as engrossing as it is hyper-relevant to today's economic landscape. One of the brothers' best. [Bernard]
#16 –
Wild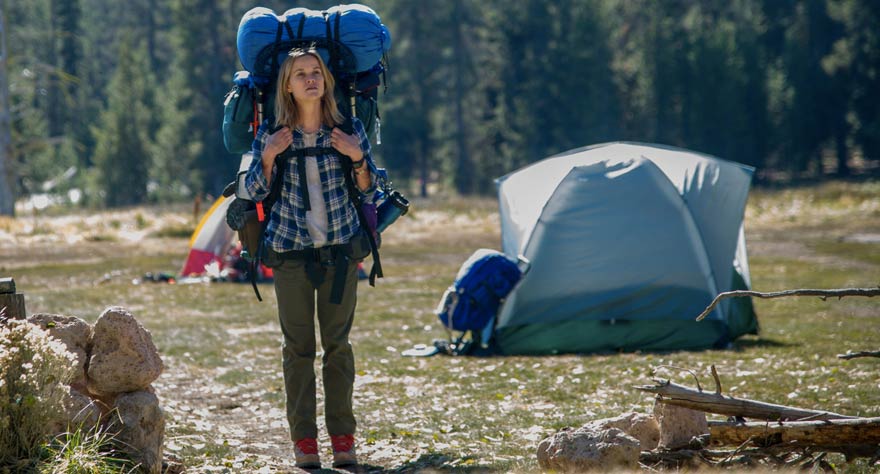 We've already declared Reese Witherspoon's performance in Wild to be one of the best of the year. It takes, however, quite a collaboration to allow an actor's skills and talents to be able to come to fruition within a two hour time span. It begins with an incredible story, and it helps that it's true. Cheryl Strayed's memoir had already been Number 1 on the New York Times' Best Seller list for seven weeks straight in 2012. Successfully adapting it into a movie would take skilled screenwriter Nick Hornby and director Jean-Marc Vallee, who directed last year's Academy Awards' winners for Best Actor and Best Supporting Actor in Dallas Buyers Club. Throw in the incredible cinematography of Yves Belanger to capture the beautiful span of nature along the Pacific Crest Trail and I would say we'd have one of the best pictures of the year. The only thing missing might be a heart-wrenching performance by the glorious Laura Dern. But then, they have that too. [Scarlet]
#15 –
Nymphomaniac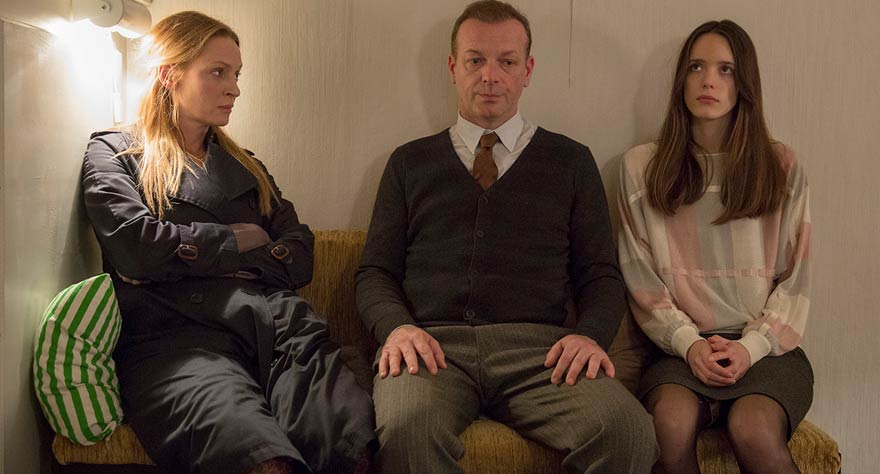 Lars Von Trier gave an extensive interview recently, confessing that he's been high and drunk while writing a lot of his screenplays, and that Nymphomaniac was the first screenplay he'd written sober (it took him 18 months). If that's the case, then he's proven his talents even while sober because the 4 1/2 hour sex-capade—split into two volumes for release—is an embarrassment of cinematic riches in all shapes, sizes, and vocal groans. It follows Joe's (Charlotte Gainsbourgh) story of sexual awakening (the Young Joe is played by Stacy Martin, a brilliant first-timer that we signaled out as one of the year's best performers) as she tells it to the asexual hermit Seligman (Stelan Skarsgard) in Vol. 1. Her story continues into adulthood as a mother and a wife in Vol. 2, where laughs are exchanged for dark decisions and reflections. Nymphomaniac is novelistic in structure, operatic in scale, painterly in design, yet wholly, insatiably, and helplessly cinematic in result. It's funny, dark, at moments gorgeous, at others repulsive, but never ever dull and always intellectually stimulating. The film packs in everything that's been interesting and fascinating to von Trier recently, so it's also—at its core—a look inside the mind of one of the world's most fascinating and audacious artists. [Nik]
#14 –
The Babadook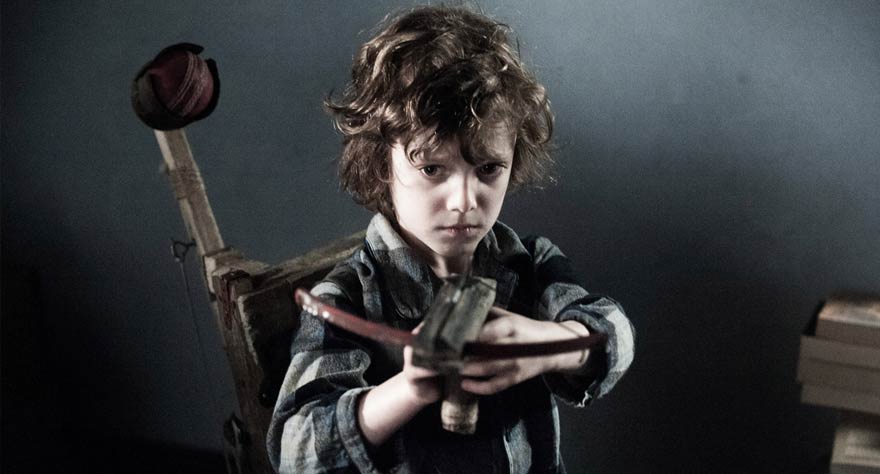 What makes Jennifer Kent's The Babadook so terrifying is that long before the monster appears, the film is a study of a single mother's descent into parental madness. The protagonist is a woman who is not only haunted by the loss of her husband six years prior, but slowly terrorized by the reminder that her six-year-old son is tangentially to blame for that loss. This builds a simmering parental resentment that is as unsettling as it is unnatural. Kent further builds on this by making the child an oppressive force of hyperactive energy and piercing volume, whose singular obsession is his terrorization by a monster that doesn't (yet) exist. Add sleep deprivation, the weight of a demanding and thankless job, a collection of unsympathetic friends with enviable suburban lives, and absolutely no chance of finding love again anytime soon, and you have a woman on the brink of both implosion and explosion. You have a woman so weak, she is ripe for a good haunting. And a good haunting she gets. [Michael]
#13 –
Blue Ruin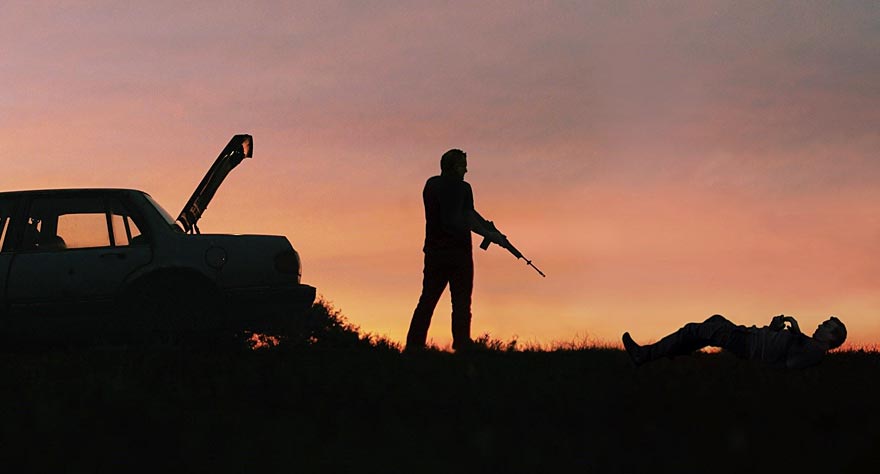 Blue Ruin is a rare film. A violent, wholly uncompromising thriller where the stakes of violence are raised with every turn. We see lots of films portraying vengeance but not a lot, if any, that involve a protagonist who is so amateurish at it. The film involves an unknown drifter, Dwight, who seeks retribution on a trashy small town Southern family who wronged his own family years before. Dwight is one of the most flawed anti-heroes in a long time. The best thing about the film is how little information we are given; Blue Ruin is bare bones, giving only the information needed to understand the dilemma. What I love about the film is how it shows the consequences of violence, a rare facet in films these days. Writer/director Jeremy Sauliner tells the story without any fat on its bones. His filmmaking is so focused and acute that the audience is able to feel Dwight's every wound; emotional and physical. [Blake]
#12 –
Mr. Turner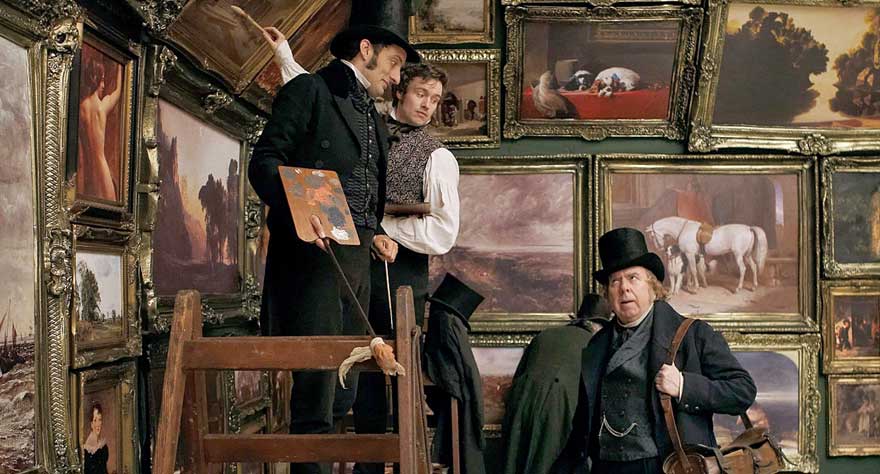 Whilst biopic's are often awards-bait they are also films that are difficult to get right. They can be—when directed badly—pretentious, dull affairs. Yet with Mr. Turner, Mike Leigh has overcome inherent biopic challenges to produce one of the outstanding films of the year. Lit majestically by cinematographer Bob Pope, many of the film's scenes echo the breathtaking beauty of Turner's paintings. Mr. Turner features a standout performance from Timothy Spall, who grunts and wheezes his way into the shoes of the larger than life character. Yet Spall is also supported by brilliant performances from the rest of the cast, particularly Dorothy Atkinson, who puts in a subtle yet moving performance as Turner's underappreciated housekeeper. Mr. Turner also adeptly manages the balance comedy and drama; Leigh pokes fun at Turner without the film being reduced to a 'parody', and equally celebrates the man's artistic genius without pretentiousness, never losing sight of the very human flaws behind the brilliance. Mr. Turner, is a thought-provoking character study, energetic comedy and a brilliant piece of arthouse filmmaking which may well be Leigh's best film yet. [Eddy]
#11 –
Snowpiercer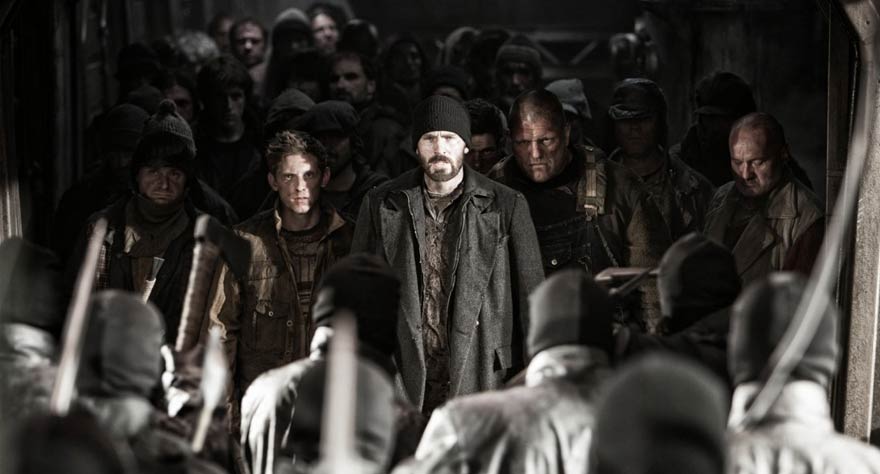 Bong Joon-ho's wickedly entertaining Snowpiercer was the subject of heavy word-of-mouth hype this summer after its distributors, The Weinstein Company, gave the movie a limited late June release before dumping it on VOD in July. At a time when Transformers and Tammy were at the top of the box office, Snowpiercer's groundswell of support felt less like an indictment of Weinstein's handling of the film, and more like a plea to get audiences to pay attention to a thrilling, sci-fi/action flick that dared to exhibit originality. Brought to life through Ondrej Nekvasil's immersive production design, the bizarre world of Snowpiercer features a completely unique setting, brutal action, and a bonkers performance from Tilda Swinton. As Chris Evans' Curtis battles his way from the back of the train to the front with his multi-ethnic cohorts, each new section brings a fresh set of circumstances and surprises. Finding out what actually goes into the protein blocks, discovering how the society aboard the train indoctrinates its youth, and realizing that even the train's elite are stuck in a blissfully unaware state of drug addiction (kronol, please!) are all exciting revelations in the absurd and absurdly entertaining Snowpiercer. [Zachary]
#10 –
Gone Girl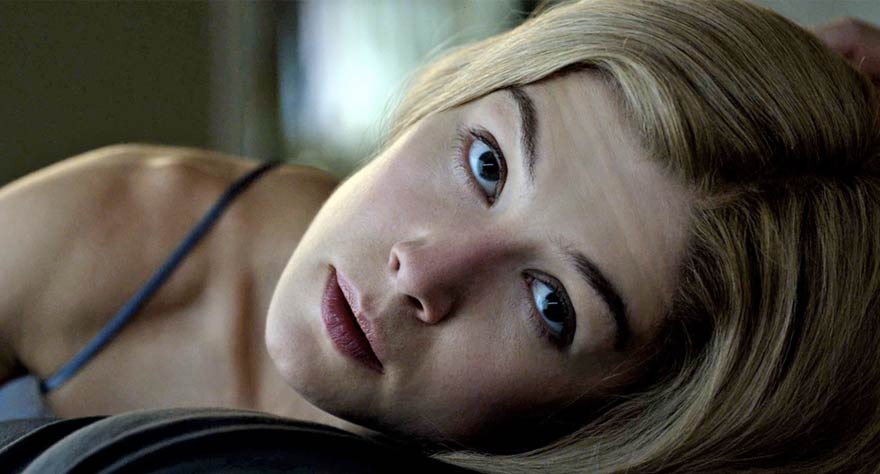 David Fincher is known for making some of Hollywood's most intense thrillers throughout his 20-year tenancy in the film capital of the world, but none are more scathing and vicious than his newest film based on Gone Girl, Gillian Flynn's best-selling novel. While Gone Girl is, at first, about the disappearance of a small town housewife, it's really about peeling back the layers a seemingly happy couple upholds to expose the not so greener pastures that exist underneath. And when the media gets involved, Gone Girl narrows the lens on society's own snap judgements and expectations of people we don't truly know but have no problem judging. Aided by a scorching script written by Flynn herself, Fincher's film is led by a duo of virtuoso lead performances in Ben Affleck and Rosamund Pike. Affleck has hardly, if ever, been better and Pike gives 2014's best performance – man or woman. Give her the Oscar already. The film isn't one of Fincher's best by any means, but is nonetheless a stellar addition to his already impressive canon. [Blake]
#9 –
Ida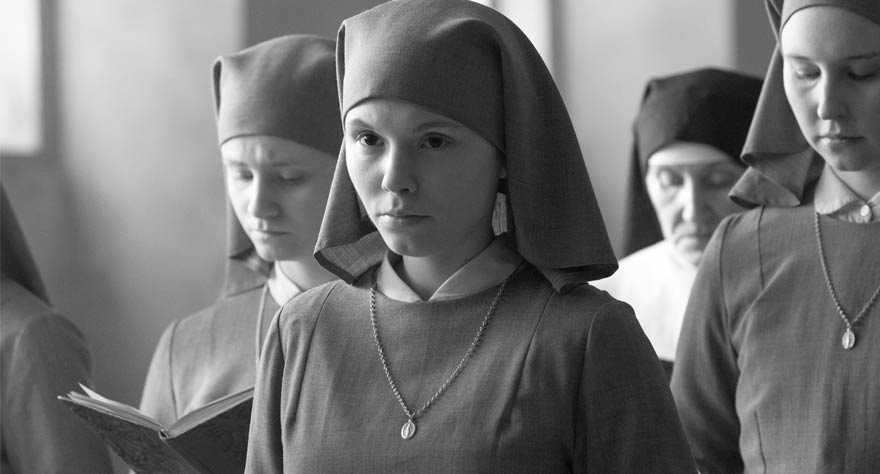 The brilliance of Pawel Pawlikowski's Ida starts with the bleak elegance of its aesthetic: a black-and-white palate presented in a 4:3 aspect ratio that is haunting in its simplicity. It's the perfect presentation for the film, as it belies the weight of the story, yet sets the proper stage for it. And what a weighty story it is: on the brink of taking her final vows, a novice Catholic nun in 1960s Poland learns she is Jewish. She and her only living relative—an estranged, world-weary aunt with a formidable reputation as a post-war prosecutor—embark on a journey to learn the truth of their family's past. The two women were strangers just days before, but as the story progresses and truths unfold, they find themselves dependent on each other in ways neither had anticipated. First-timer Agata Trzebuchowska is mesmerizing as the holy ingenue with hypnotic eyes, but it's the devastating performance Agata Kulesza gives as Aunt Wanda, who begrudgingly plays part parent, pit bull, party gal, and private eye. And she's not without her own soul-searching, either. Ida rightly earns every accolade and award it receives, as well as its spot on this list. [Michael]
#8 –
Winter Sleep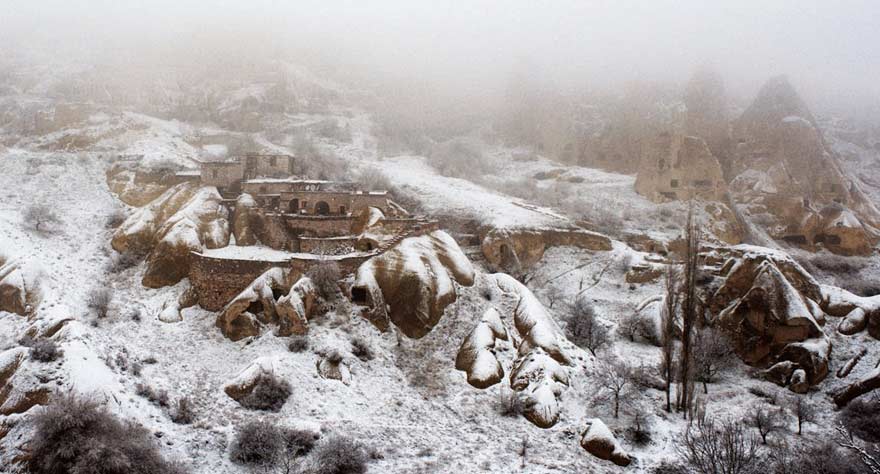 Walking away with this year's coveted Palme D'Or is pretty much tasting the crème de la crème of film awards (sorry, but not really, Oscars). And yet, Nuri Bilge Ceylan's latest masterwork Winter Sleep has really loud detractors who call it "lesser Bergman" and deride it for its extensive dialogue scenes and interior shots. Not sure what those people have watched, but there's simply no other film that will suck you into its world faster and smoother than this opulent Turkish delight. Set in the mountainous regions of Cappadocia, the film follows hotel owner Aydin (Haluk Bilginer) while he purveys the small town as its landlord and kingly lion in winter. The film truly comes alive in the conversations he has with wife Nihal (Melisa Sözen) and sister Necla (Demet Akbag), and the various townsfolk he meets along the way in the course of the film. Humanity is peeled in syllables, and the sins that shackle the human condition surface through jolts and pangs of emotional, subtle, revelations. Critics hail Boyhood as the film that most wholly reflects life in a grander scope, but in this writer's opinion, that mantle belongs to Winter Sleep, as it digs much deeper towards what truly makes us who we are. [Nik]
#7 –
The Grand Budapest Hotel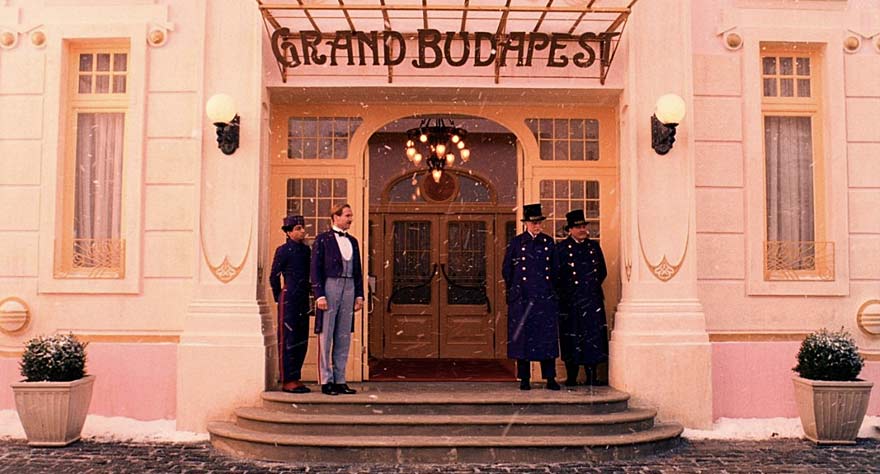 Wes Anderson can be an acquired taste and is often mocked and celebrated in equal measure. With The Grand Budapest Hotel however, Anderson has created his most accessible film to date. It has all the hallmarks of Wes Anderson (watch our video essay on his unique style); it's typically kitschy and kooky, with its intricately detailed sets, elaborate costumes and dry sense of humor. Yet the real strength of the film comes from the relationship between hotel concierge Gustav H (Ralph Fiennes) and the lobby boy, Zero (Tony Revolori). This is due to a charming performance from Ralph Fiennes who clearly relishes escaping from the serious dramatic roles he seems to have been too often restricted to over the years. Tony Revolori also gives a terrific performance as Zero, Gustav's bellboy, with Anderson seeming to have a knack for finding young talented actors and really letting them shine. The warmth in the relationship between these two helps prevent the film from becoming detached from its characters. This makes The Grand Budapest Hotel easily one of the most heartfelt films he has made, enjoyable and accessible even to those outside Anderson's cult audience. It's one of the funniest and most charming movies of the year, a feel good film with real class and a supporting cast including Tilda Swinton, Jude Law, Harvey Keitel, and long time collaborator Bill Murray all in top form. [Eddy]
#6 –
Whiplash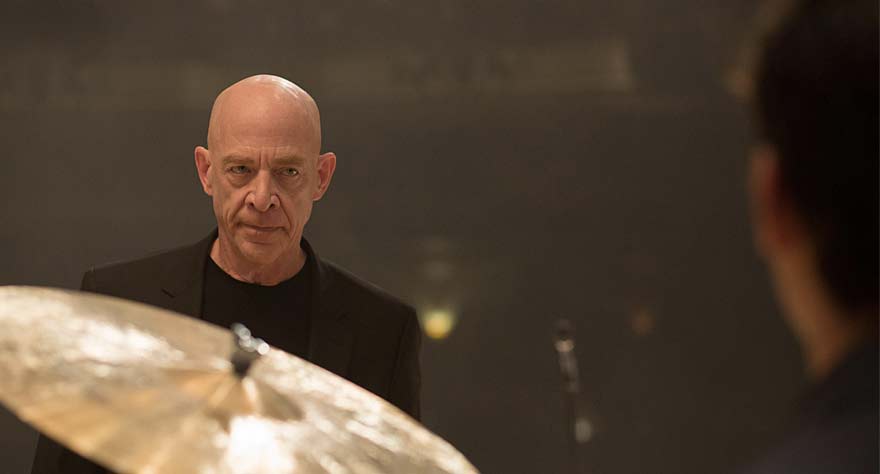 Who knew a movie about jazz drumming would become 2014's most exhilarating film? Whiplash follows first-year music student Andrew Neiman (Miles Teller) as he endures an onslaught of abuse from his jazz instructor Terence Fletcher (J.K. Simmons). Fletcher firmly believes in the end justifying the means, destroying the hopes and dreams of hundreds of young students if it means pushing one of them to become the next Buddy Rich. What Neiman represents for Fletcher is the opportunity he's been waiting for: someone willing to swallow his twisted, bullshit philosophy without question.
Writer/director Damien Chazelle does what some would consider the unthinkable: he shows Fletcher's horrifying methods paying off. But Chazelle also shows the agonizing, dehumanizing costs of getting to that point: shutting out loved ones, removing a social life, and not even caring for your own well-being if it gets in the way of "true greatness." Yes, the film's incredible finale depicts Andrew finally getting the approval he desperately seeks, but it's a Pyrrhic victory. We watch in awe at the skills and primal fury on display, but we also stare in horror at what Andrew has become. [C.J.]
#5 –
The LEGO Movie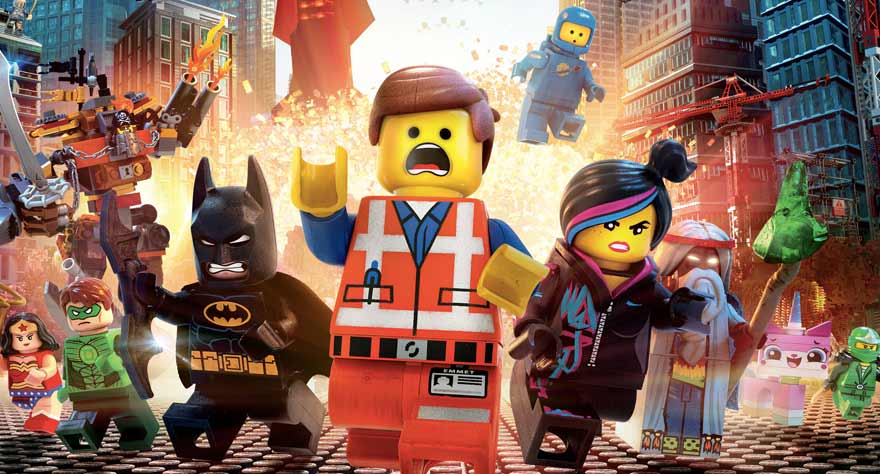 Are there more pleasantly surprising filmmakers than Phil Lord and Christopher Miller working today? First, they turned a kids book into a cult classic. Then they revamped a 1980s television series at a time when reboots and rehashes were becoming sickening, and made a brilliantly funny and original comedy hit. Should we have ever doubted that these two could make a resonant, beautiful, and hilarious film based entirely on block toys? The LEGO Movie is widely being considered not just the best animated film of the year, but one of the most beloved films of 2014. From an animation standpoint, the film is interesting and beautiful, using the LEGO form beyond its furthest extent. The LEGO Movie features an eclectic group of voice performers, including Will Arnett's take on the caped crusader, perhaps the best film representation of Batman there has ever been. The filmmaking duo's sharp satirical wit and unique look at popular culture are on full display, making it one of the year's best comedies for both kids and adults. But the film also has a lot of heart. Its messages of good teamwork and being yourself don't feel cheap or dumbed down for a younger audience. Its greatest message, however, is aimed to the older generation who have let rules and stipulations get too involved with their entertainment pursuits. Toys (video games, films, cosplay outfits, etc.) are about creativity and imagination and don't need to meet anyone else's plans or expectations. The LEGO Movie wonderfully lives in this spirit. [Aaron]
#4 –
Under the Skin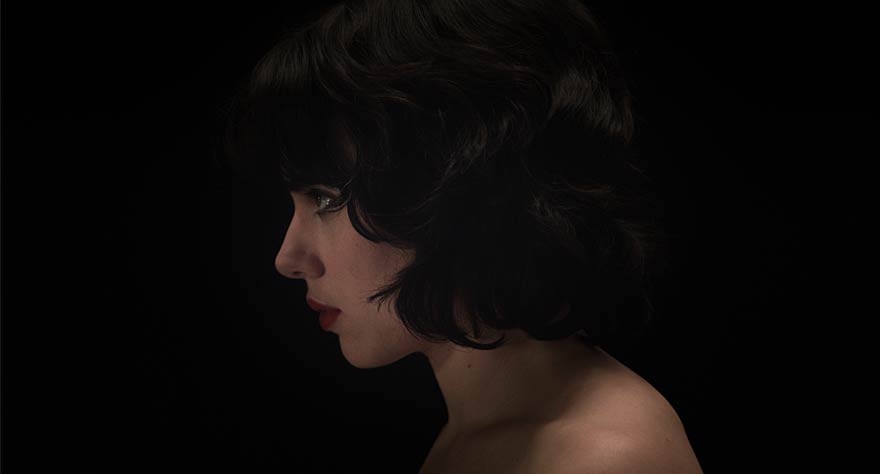 Of all the films on our list, none are as cinematically daring and bizarre as Jonathan Glazer's sci-fi anomaly, Under the Skin. Scarlett Johansson stars as a predatory being from elsewhere, prowling the streets of Glasgow, using her body to ensnare hapless horny fellows off the street. The performance is divine: her face is stuck in a zombified state throughout the film, but her eyes tell another story, transforming from those of a sharp predator to those of a sick, lost puppy. If Johansson's career-defining acting wasn't enough, the film's score is ethereal and unnerving, and Glazer's imagery is minimalistic, elegant, and vicious, arguably the highest visual achievement of the year.
Several colleagues I've spoken to about Under the Skin didn't click with the film quite like I did. But one thing they all say, without fail, is that it's an important film whose artistic value is pretty much unimpeachable. As film lovers we should be staunch evangelists for risk-taking filmmakers like Glazer because, pass or fail, their films help expand the horizons of cinema past what we're comfortable with or conditioned to accept. And where Johansson's career goes from here is anybody's guess, because for a young actress to star in The Avengers and yet still have the hunger to tackle a role like this is what earns the respect of peers, audiences, and critics alike. [Bernard]
#3 –
Birdman
How to explain the significance of a film about a washed up actor trying to rebuild his reputation with the seemingly selfish act of creating his own spotlight and walking into it? Hollywood notoriously loves introspective films, but what makes Birdman unique in this regard is that not only does it poke fun of that egotism, and indeed hints at the madness behind it, but director Alejandro G. Iñárritu uses our beloved medium as a weapon, hitting any self-ascribed film enthusiast, actor, stage savant, or critic in the face with the art of it. Birdman contains some of the most impressive camera-work in a film all year, much of it in extended dizzying takes, a feat that also serves to prove the brilliance of the film's performances as everyone in the film has to be amazing without much editing room help, and all of it is literally underscored by spastic moody jazz drums that provide one of the most inspired scores of the year. It's a lot. And it's just enough.
As a former superhero film star and failing father trying to prove his worth, Michael Keaton as Riggan Thomson is an insecure, egotistical, surreally magical, and often pathetic creature. And even while laughing at him, or wondering at the level of certifiability to his madness, he's an engaging and easy to root for loser. And Keaton is just the tip of the acting greatness in the film. There's Emma Stone as his daughter, reminding Riggan how out of touch he is; Edward Norton's egomaniacal co-star demeaning his every attempt to be taken seriously; Zach Galifianakis as his tense and pandering best friend, producer and lawyer; Lindsay Duncan as a theatre critic determined to take Riggan down; and a host of others who all bring their A-game. What keeps Birdman from the darker end of the black comedy spectrum is the insinuation that all this madness might just be the key to great art. To which I say, go as mad as you want Iñárritu, it looks pretty damn good. [Ananda]
#2 –
Nightcrawler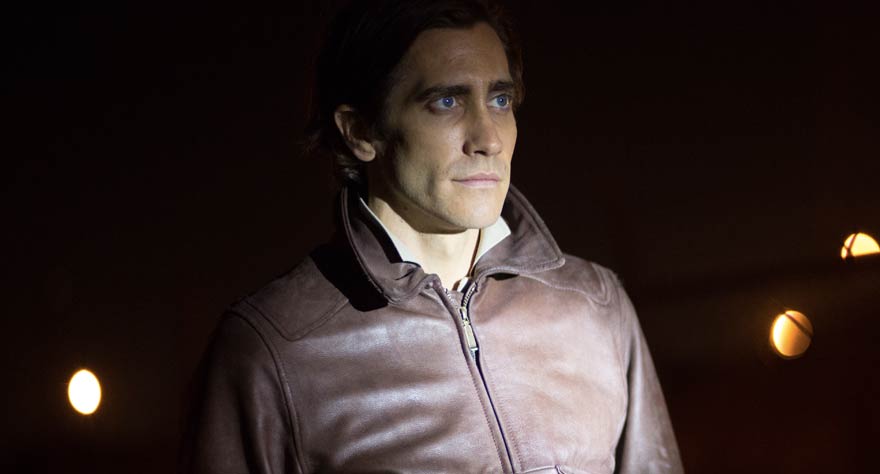 Dan Gilroy's Nightcrawler is a nasty piece of work, and I mean that in the best way possible. Some have described it as a media satire, but that would be missing the forest for the trees. Gilroy sets his sights on the current state of business in America, viciously tearing into and exposing how the country's late capitalist system thrives on sadism. That message takes the form of Louis Bloom (Jake Gyllenhaal in his best performance to date), the kind of person who drinks and regurgitates the corporate Kool-Aid with a grin on his face. Bloom, an unemployed and undereducated man whose go-getter attitude is really a sign of psychosis, discovers the potential for an exciting new business opportunity: capturing the bloody aftermath of crime scenes on camera and selling the footage to morning news outlets. Once he finds a news producer (Rene Russo, also doing amazing work) willing to buy his footage, Bloom begins building an empire on the pain and suffering of others.
Gilroy, making his directorial début, doesn't hide his anger for one second. In a just world, Louis would get shunned or locked up for his behavior. Instead he's rewarded, and the more he stomps on ethics and morals, the more successful he becomes. Nightcrawler makes it abundantly clear that this is a state of the nation address rather than a cautionary tale, a world where the moral compass has been replaced by the bottom line. It's an uncompromising, cynical, darker than dark film, with such strong directing, writing, acting and cinematography (from the great Robert Elswit) it feels like the work of an established master instead of a first-time director. What Nightcrawler makes terrifyingly clear is that, through seeing Bloom's sociopathic behavior push him up the ladder rather than into the gutter, this isn't a case of the inmates taking over the asylum; it was always supposed to operate that way. [C.J.]
#1 –
Boyhood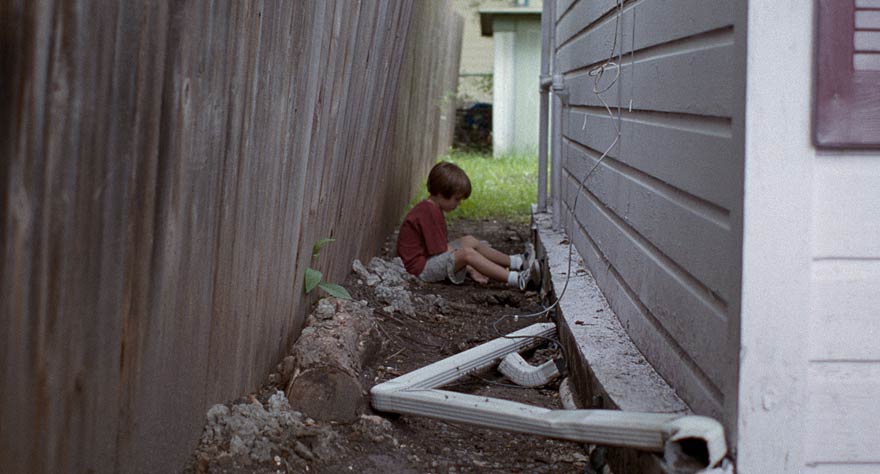 Despite all the early award season speculation and dominating year-end lists, there's seemingly no limit to the amount of praise for the epic 12-year project Boyhood. Few films in the history of cinema have portrayed ordinary life so profoundly as Richard Linklater's masterpiece. Yet for a film that took over a decade to make and spans nearly three hours, it's remarkably simple. Boyhood literally observes actor Ellar Coltrane grow up on-screen from his early childhood through his adolescent years. But instead of focusing on pivotal milestones in life—first love, school dances, marriage, etc.—the film is about those moments between those milestones which are equally memorable. Rather than putting up title cards to signal a new year, Boyhood makes effective use of pop culture, technology advances, and haircuts for its transitions in time. These also serve as a nostalgic time capsule for the '00s. Throughout the years the land-line phone, colorful iMac G3, and Gameboy Advance are naturally phased out by a cell phone, slim laptop, and Xbox 360. While these are all seemingly simple achievements, rarely do filmmakers take such an organic approach the way Linklater does here.
Even though the title implies just a coming-of-age story of a boy, it could have easily been called "Parenthood." Patricia Arquette experiences the difficulties of raising two kids as a single-parent and it's heartbreaking to watch her bounce from one abusive relationship to the next. While she's the glue that holds everything together, frequent Linklater collaborator Ethan Hawke displays the most range as a character. Hawke first shows up as a reckless father who abandoned his children. But by the end he matures into a responsible parent and a caring husband happily remarried. This film demonstrates the process each of us undergoes on a constant basis, the evolution of trying to find ourselves at every age. A decade is a long time to shoot a film, but perhaps it's the perfect way to capture the way life passes by. Boyhood is a sprawling cinematic achievement that could only come around every 12 years or so, and probably even more rarely than that. [Dustin]