ND/NF 2015: The Diary of a Teenage Girl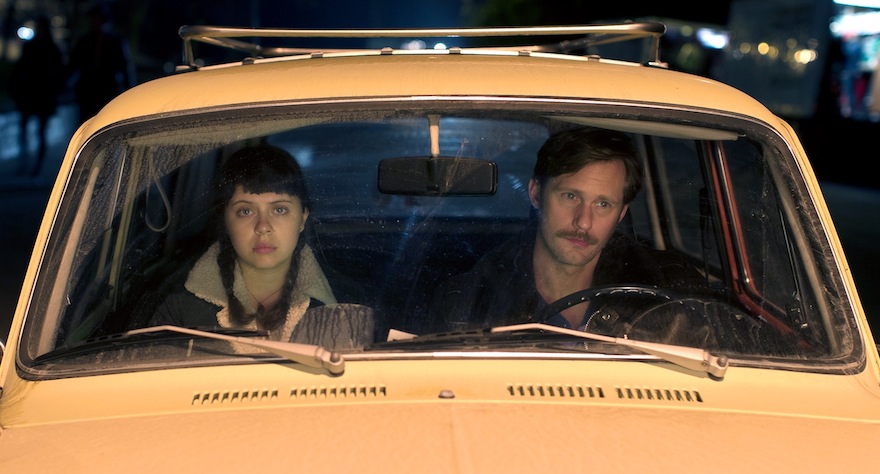 The coming-of-age genre's tropes have become so ubiquitous that chances are when you read a title like The Diary of a Teenage Girl you've already anticipated her sexual awakening and an unhealthy romance. This film has those beats, but Marielle Heller's debut feature film comes with so much more. Mostly, it's the authenticity of 15-year-old Minnie's voice (played by newcomer Bel Powley).
Writing and directing an adaptation of Phoebe Gloeckner's novel of the same name, Heller includes several animated sequences from Gloeckner's graphic illustration style, which are peppered through the movie. Minnie endearingly and hilariously spouts her limited wisdom into her audio diary, which serves as the movie's narration. She tells herself, the diary, and us, "It felt so good to imagine he might be thinking about me." They're such well-observed statements, so clearly the reflection of an awkward but thoughtful adolescent mind.
Early on, Minnie becomes involved with her mother's boyfriend Monroe (Alexander Sakrsgård), a man 20 years her senior. At first he's her vehicle for escaping the isolation of virginity. As the movie continues he becomes her gateway to further sexual exploration and drug experimentation. Part of what's refreshing in The Diary of a Teenage Girl's approach is we don't feel the film judging Minnie for any of these actions. She retains her agency, and pulls herself out of her stupor. She's a girl being confronted with the realities of adult life and the consequences of her actions.
As the Opening Night Film for New Directors/New Films, it's fitting that The Diary of a Teenage Girl comes from such an exciting voice. Heller's film brings life to a story that could have otherwise felt tired, and portrays its characters with such honesty that their emotional arcs are felt. Minnie Goetze is bound to become a favorite movie character for teenage girls, but she's also one of the most fun, easy to root for protagonists of any film in this festival.