10 Great 2015 Films We've Already Seen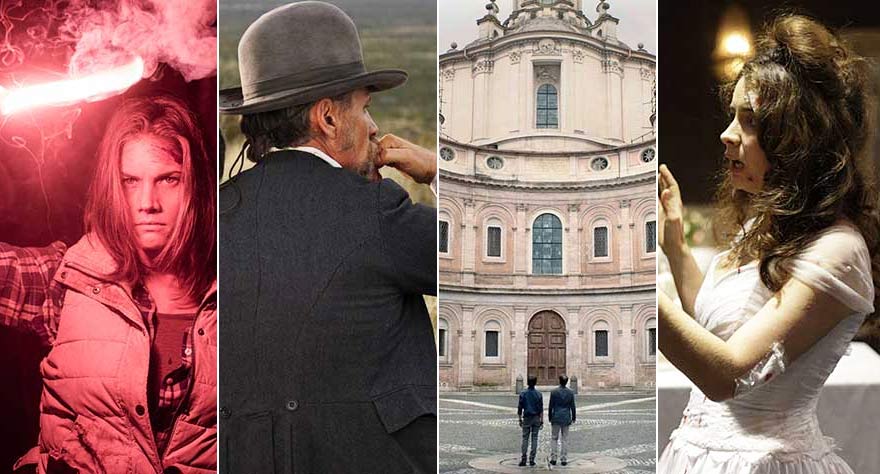 Waiting is the hardest part, and if you follow major film festivals like Cannes or TIFF that saying might be all too familiar. Plenty of new films premiere at these festivals, earn raves across the board and get picked up by a distributor, only to take what can feel like an eternity before finally getting a public release. Last year, Foxcatcher premiered in May at Cannes before finally coming out in November, but that's not as long as the nearly 8 month wait Under the Skin endured before it finally hit theaters—it premiered at Venice in August 2013.
With many of our writers covering a variety of major film festivals across the world at Way Too Indie, we've seen our fair share of great films in 2014 that haven't come out yet. So we put together this list of movies we've already seen and loved. No guarantees that any of these films will wind up making our top ten lists come December, but at least you've got a few movie recommendations to go off as you start a new year of new films. Read on to see our picks, as well as information on how and when to see them. Some of these films are actually available to watch right now, so if you see them (and we're telling you to), be sure to let us know what you think. And as for the ones still unavailable, well, just know that they're all well worth the wait.
10 Great 2015 Films We've Already Seen
Backcountry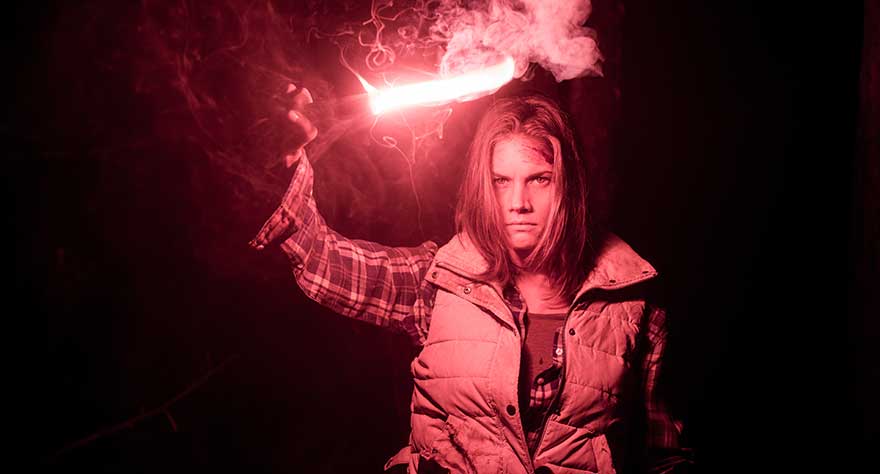 As a genre fan, I simply couldn't leave Adam MacDonald's Backcountry off this list. Directorial debuts, especially ones covering familiar ground like this, rarely come out as assured and all-around good as this film. A couple from the city (Jeff Roop & Missy Peregrym) spend a weekend camping in the woods, only for things to start going south. MacDonald lays the dread on thick from the start, introducing one possible tragic outcome after another for the (un)happy couple before settling on one. Roop and Peregym also do a great job together, but it's Peregrym who gives it her all as she goes through hell to try and escape the woods. Backcountry is a solid film through-and-through, one that starts out with a general feeling of unease before ratcheting up the tension considerably. No one will blame you if watching this film ends up killing your interest in camping for a while. [C.J.]
When does it come out? IFC Midnight is handling US distribution, so expect a VOD and/or theatrical release some time this year.
Buzzard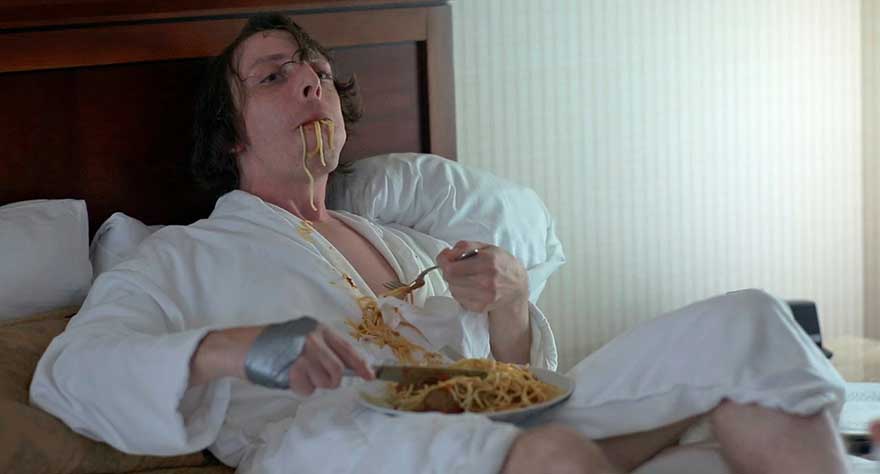 Imagine the most despicable and remorseless character you know, one with no regard for social standards or the consequences of their actions, now multiply them by two and you'll have a character close to Marty Jackitansky. Working as an office temp at a bank, Marty spends his days conjuring up scams for pure entertainment. His schemes range from returning his office's supplies for cash to forging endorsements on checks. Indie director Joel Potrykus conceives a brutally offensive protagonist without being remotely apologetic, and yet it's somehow impossible to condemn him. Buzzard is a remarkably compelling and wildly entertaining character study that goes places most films wouldn't dare. It'll be a surprise if anything else in 2015 ends up as uncomfortable and unforgettable as Buzzard. [Dustin]
When does it come out? Oscilloscope Films will release Buzzard in theatres and VOD on March 6th.
The Duke of Burgundy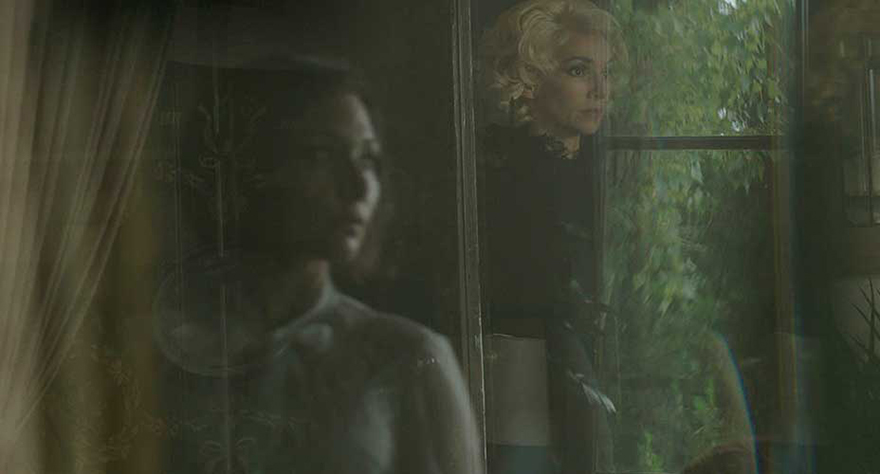 A runaway hit with critics at the 2014 Toronto International Film Festival, The Duke of Burgundy had some of us swooning when we caught it back in the fall. Peter Strickland's follow-up to Berberian Sound Studio takes place in a timeless, fairy tale world where men don't seem to exist. Two women engage in an erotic ritual with each other—one where dominant and submissive roles are redefined several times over. But take away the fantasy qualities, the gorgeous aesthetics, the sublime asides into the abstract, or the BDSM elements, and The Duke of Burgundy is a simple, beautiful love story about the compromises that come with any relationship. It's the strength of the film's core ideas, combined with how beautifully they tie into form, that make The Duke of Burgundy a near-masterpiece. Expect this film's bewitching power to maintain a strong hold on critics and audiences throughout the rest of the year. [C.J.]
When does it come out? Very soon! IFC Films will release the film in theatres and VOD on January 23rd. If you're able to see this one in theatres, do it.
It Follows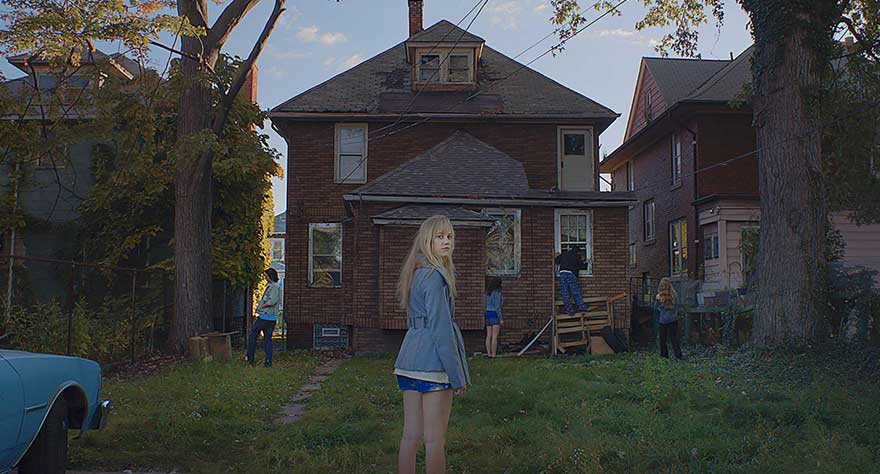 This film has been a hype machine ever since it wowed critics last year at Cannes, and now it's finally (finally!) coming out. It Follows plays out like a more adult version of an Are You Afraid of the Dark? episode. A young woman (Maika Monroe) gets a sort of curse put on her. One that's only contracted through sex. Once a person has it, a figure emerges, walking towards that person at a slow, steady pace. Only they can see it, and it can take the form of any human being. Once it eventually catches up with its prey, it kills them. Its slow movement means outrunning it is possible, but the only way to stop it is to pass the curse on to someone else (and even that doesn't guarantee they're in the clear). Writer/director David Robert Mitchell takes this concept and runs with it, providing one unnerving moment after another as Monroe's character continually tries to escape this malevolent being while it slowly comes for her. Don't be surprised if this little film spawns a new franchise. [C.J.]
When does it come out? March 27th in theaters and on VOD. See this one with as many people as you can. It'll be a lot more fun that way.
Jauja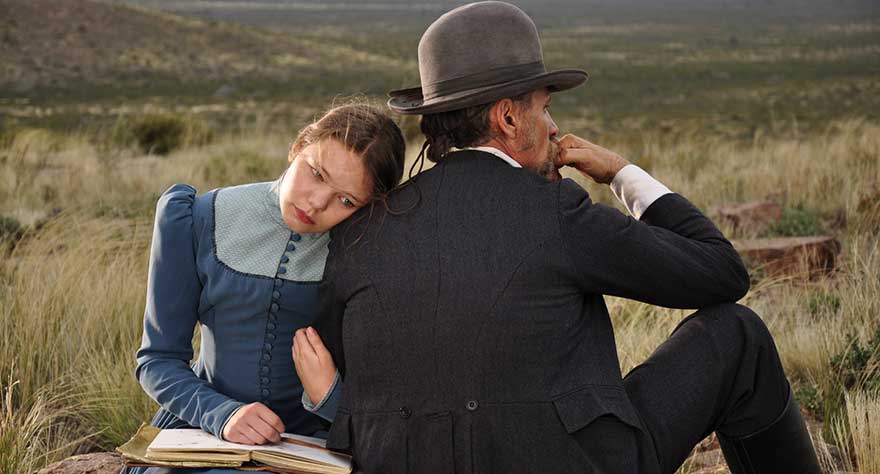 There are films that play within the boundaries set up by cinema over the last century, and then there are some that dare to step outside the box. Jauja, Lisandro Alonso's fifth film, goes to places that even the director admits he's unsure of. The film starts off with an accessible set-up: a Danish captain (Viggo Mortensen) exploring a South American desert sets off to look for his teenage daughter after she runs off with a young soldier. The film's first act certainly feels a lot different than Alonso's earlier films, containing more plot and dialogue than most of his other works combined. But once Mortensen's character ventures into the desert alone (the middle section feels more like Alonso operating within his comfort zone), well…some people have happily revealed what happens in Jauja's last half hour, but it's better to find out for yourself. Whether or not Alonso's bold moves succeed is a matter of opinion, but it's exciting as hell to watch someone brave enough to go places others wouldn't dream of. Jauja is strange, unique, beautiful, frustrating and even maddening at times, but it's also a reminder that we still haven't scratched the surface of what cinema can do. [C.J.]
When does it come out? Cinema Guild will release Jauja in theaters on March 20th.
La Sapienza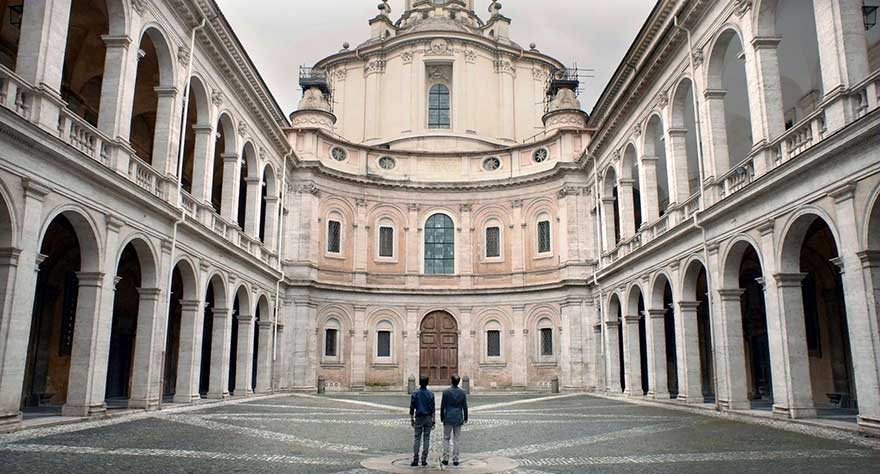 A famous architect undergoes a crisis when he suddenly loses interest in his work and marriage. He takes his wife to visit the works of his favourite architect and, during their trip, befriends two young siblings. The brother, an aspiring architect himself, winds up tagging along with the husband for the rest of the trip, while the wife stays in Switzerland and bonds with the younger sister. The set-up for Eugene Green's La Sapienza sounds a little trite in its tale of an older couple learning to love again through their experiences with younger, more hopeful people, but it's actually a surprising delight. That's largely due to Green's unique and highly formal approach, having characters speak to the camera in a deliberately stilted manner. It sounds pretentious, but it's quite the opposite, with each conversation cutting directly to the point (it's also hard not to stay involved when characters stare directly into the camera so often). And Green knows how to shoot buildings, too; he films various pieces of Baroque architecture in ways that make it hard not to admire the astounding work on display. [C.J.]

When does it come out? Kino Lorber haven't announced a release date yet, but it should come out some time this year.
Li'l Quinquin
If you told me at the beginning of 2014 that Bruno Dumont would make a critical and mainstream hit TV series, I would try to commit you to the nearest asylum. But then Li'l Quinquin premiered at Cannes to absolute raves, followed by smashed ratings records when it premiered on French television. Now Kino Lorber will screen the series in US theatres this year. Li'l Quinquin starts out as a murder mystery in a small countryside town, only to build into something quite strange, dark and funny. Dumont's usual traits—non-professional actors, the northern French location, stunning cinematography, philosophical themes, and shocking violence—all remain, but with plenty of flat-out hilarious moments peppered throughout. Dumont's break into the mainstream turned out to be more of an evolution than a compromise. [C.J.]
When does it come out? It's out right now! Kino Lorber released Li'l Quinquin in theaters on January 3rd, and it's currently streaming on Fandor.
Welcome to New York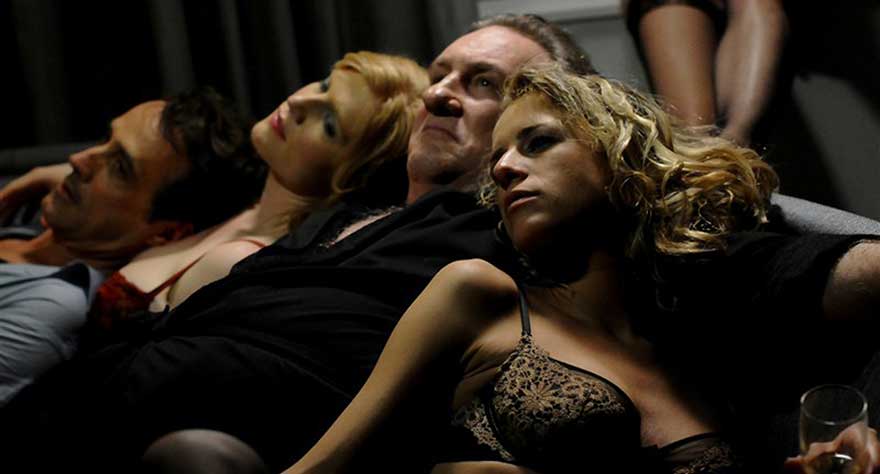 Abel Ferrara's film, inspired by former IMF chief Dominique Strauss-Kahn's alleged sexual assault of a hotel maid, has already inspired plenty of controversy. DSK's lawyer promised to sue the filmmakers for slander, and now IFC Films intends to cut the film's explicit sex scenes down to get an R rating for its US release. Ferrara has been quite vocal about his displeasure with IFC's decision to cut his film, and hopefully they'll change their minds. Gerard Depardieu (a genius casting choice) plays Devereaux, the character unabashedly intended to represent DSK. Ferrara uses the film's opening act to coldly observe Devereaux's horrifying, grotesque debauchery before turning the film into a procedural covering his arrest. Ferrara layers his film in ways that feel paradoxical and exciting. The recognizable star and excellent cinematography clash with Ferrara's detached, observant, and docu-like style, to the point where some moments feel incredibly realistic. The results of this clash turn out riveting thanks to the film's two excellent central performances. Depardieu does his best work in years here, but the real star is Jacqueline Bisset, who outshines her co-star as Devereaux's wife. [C.J.]
When does it come out? No word from IFC yet on when it'll come out, but it's already available on DVD and Blu-Ray in the UK. And for any pirates with a guilty conscience out there: Ferrara encourages stealing the film if it means being able to see it in its proper form.
What We Do in the Shadows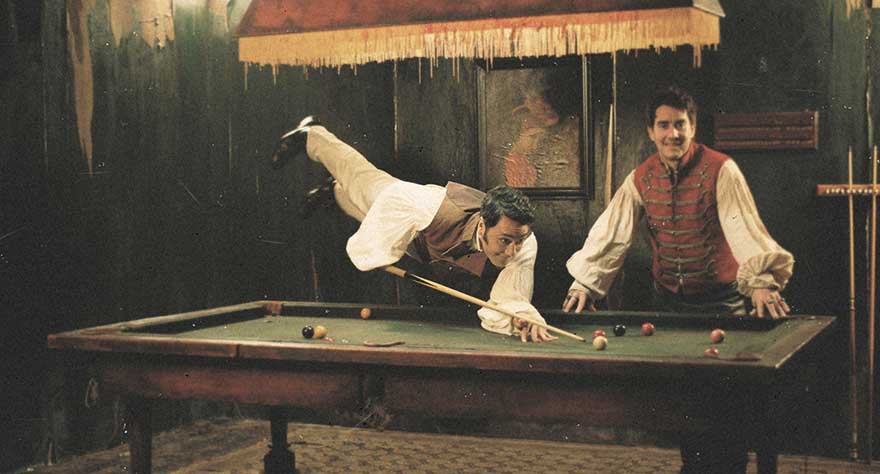 Just when the vampire movie appeared to be reaching the point of exhaustion, 2014 provided three refreshing, exciting takes on the legendary creature. The first two, Only Lovers Left Alive and A Girl Walks Home Alone at Night, are already out, but the third, What We Do in the Shadows, will finally get a proper release next month. Jemaine Clement (Flight of the Concords) and Taika Waititi (Boy) direct and star in this mockumentary about four vampires living together in New Zealand. The film's style, obviously inspired by Christopher Guest's films, helps break down the mystique surrounding vampires, putting them in pretty ordinary and banal situations. It's a simple, silly joke that's surprisingly versatile, and the top-notch cast (who improvised almost all their dialogue) make it all look effortless. People sick of vampires, or anyone who just likes really silly humour, should check this one out. [C.J.]
When does it come out? Unison Films will release What We Do in the Shadows in theaters on February 13th.
Wild Tales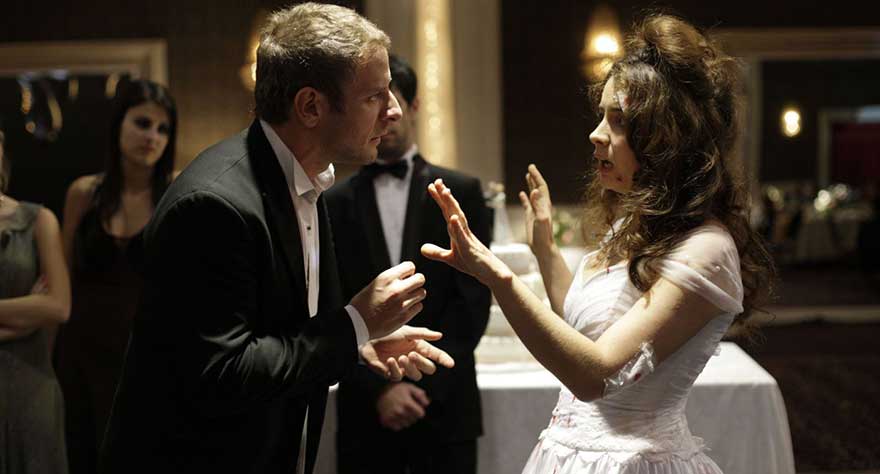 I knew I was in for a treat when I saw Pedro Almodóvar's name as the producer of Wild Tales, but I didn't expect this anthology film to completely blow me away. Argentinian writer/director Damian Szifron delivers exactly what the title says: six distinct wild tales, all involving dark humor, plenty of irony, and just the right amount of Almodóvar-esque style. The film opens with the strongest (and shortest) story, as passengers on a plane discover unexpected connections with each other. Szifron's reveal of a truly ridiculous outcome perfectly lays down the groundwork for the rest of the film. Each set of stories stand on their own yet link together thematically, with everyday situations exploding into absurd revenge tales that end with an epic conclusion. Wild Tales is the most fun I've had watching a film in years. [Dustin]
When does it come out? Sony Pictures Classics will give Wild Tales a limited release in theaters on February 20th.
Other notable 2015 Films to Watch For
We couldn't cover all the good films we saw last year that will head to theaters and/or VOD in 2015, but here are some more that impressed us: Roy Andersson's A Pigeon Sat on a Branch Reflecting on Existence; Ramin Bahrani's 99 Homes; Pedro Costa's Horse Money; Christian Petzold's Phoenix; and Shlomi & Ronit Elkabetz's Gett: The Trial of Viviane Amsalem. And since our feature on the best undistributed films of 2014, three titles have been picked up for a 2015 release: Hard to be a God, Wild Canaries and Welcome to Me. Let us know if we've missed any other awesome titles from last year's festival circuit, and tell us what you're personally looking forward to seeing. We certainly can't wait to see all these films again.