Happy Christmas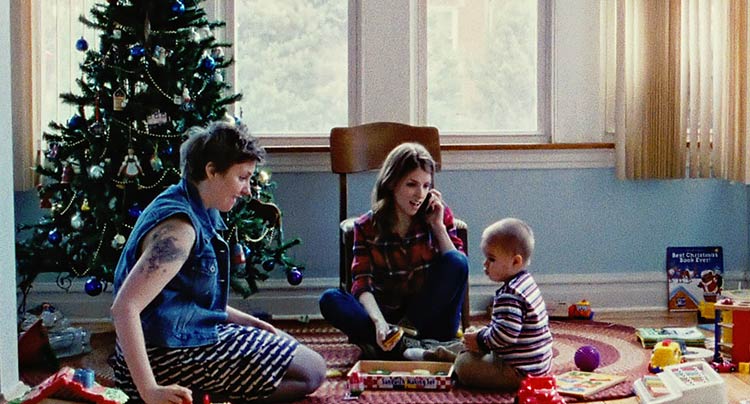 More meandering and less polish than Swanberg's previous effort, though the film contains similar charm and a lighthearted spirit.
No one makes indie improvisational comedies fixated on placid relationship observations better than Joe Swanberg. He spent his career producing loosely outlined scripts that trade complicated plots for light storytelling with naturalistic tendencies. And he has made a lot of them. Happy Christmas marks Swanberg's 16th full-length feature in just 9 years and is his most personal film to date. Swanberg bases the script off his real life, playing a filmmaker trying to raise a child in a home where both parents are artists, which forces one of them to put their career on hold. Happy Christmas is indirectly dedicated to the one who does the sacrificing as its focus is on the hardships of leaving and re-entering the workforce.
Set around the holiday season (the only tie to Christmas really), Jeff (Joe Swanberg) and his wife Kelly (Melanie Lynskey) are busy raising their ridiculously cute two-year-old son (Swanberg's actual child) in their Chicago home. The couple invite Jeff's younger sister Jenny (Anna Kendrick) into their home after a rough break-up leaves her without a place to live. In theory, her stay means extra help in the babysitting department, allowing Kelly to focus more on her job as a writer. But on the very first night of her arrival she parties hard with her friend Carson (Lena Dunham) and is too hungover to assume any kind of babysitting responsibilities.
As one could imagine, this living arrangement causes a rift in the relationship dynamic between Jeff and Kelly. She doesn't feel like she can trust Jenny, but Jeff believes his sister deserves another chance. However, it's not long before they switch opinions. Jenny sells Kelly on the idea of writing "sexy mom novels" for quick cash and in return earns back some approval. Though her continuous acts of selfish behavior makes Jeff wonder if he made the right decision to stand up for her.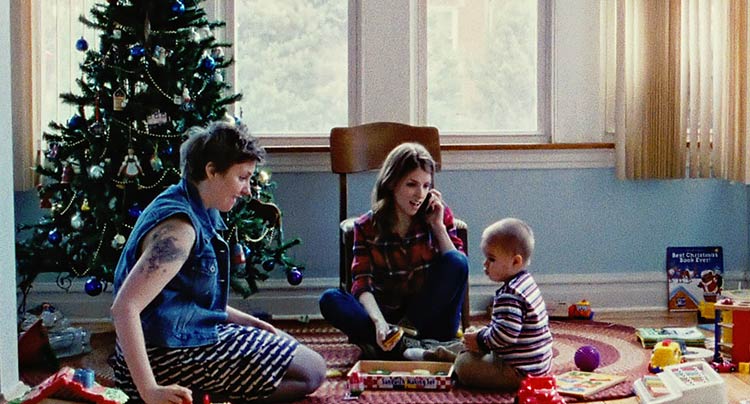 Happy Christmas is essentially an autobiography for Swanberg. The most obvious clue being that he plays a filmmaker living in Chicago (his home city). But it's made pretty clear the film is personal with the use of his real-life son and shooting the film in his actual home. In an interview, the director reaffirmed the sentimentally explaining when he and his wife Kris had their child, she had to put her career on the back burner since they couldn't afford childcare. He even has a small role for Kris as a landlord for an apartment that Jenny walks through.
There's not a lot that happens in Happy Christmas, yet somehow the film flies by. The brisk 78 minute runtime certainly helps, but the main reason the film is so watchable are the endearing performances. The most adorable of the group is hands-down baby Swanberg, who steals every scene with his incredible cuteness. Anna Kendrick doesn't typically play the out of control dysfunctional type, but she handles it fairly well here while still projecting her regular impossible-not -to-root for charisma. Lena Dunham seems to thrive on an improvised script, making her a perfect fit for a Swanberg film.
Happy Christmas has more meandering and less polish than his previous effort Drinking Buddies, though it does contain similar charm and a lighthearted spirit. While it lacks any sort of climactic punch at the end, the film largely serves as a tribute to his wife, which hits high marks on the 'Awww, that's sweet' scale.
Happy Christmas trailer
Happy Christmas Movie review