Circumstance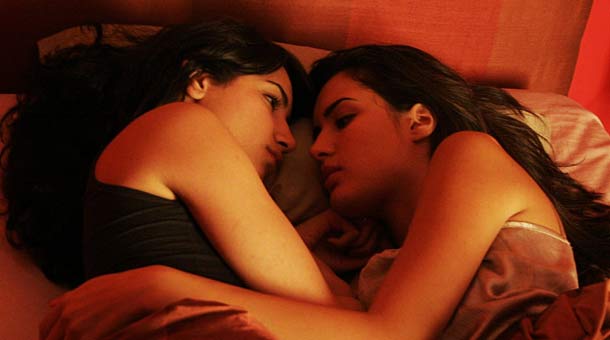 Circumstance is an indie foreign film written and directed by Maryam Keshavarz, about two teenage girls who are in love but are forced to live under circumstances of modern-day Tehran, Iran where that is forbidden. While the premise sounds intriguing, it often felt more like a melodrama than the aspiring film it could have been.
Atafeh Hakimi (Nikohl Boosheri) is a rebellious teenager that comes from a wealthy family is best friends with Shireen Arshadi (Sarah Kazemy) who is being raised by her uncle. The two girls must keep their love a secret as such relationships are frowned upon in modern-day Iran. In the eyes of the government they are rebellious sinners.
The dream of running off to Dubai together is a frequent one. There they would get such freedoms like going to clubs, smoke and drink alcohol and listen to whatever music they wanted to. Atafeh knows of some of those places in Tehran but they believe they should not have to do such things in secret. One of the characters sums it up the best by saying, "What they were doing to the gays 30 years ago, they're doing to you now."
Atafeh's brother Mehran (Reza Sixo Safai) returns home from drug rehab but has seemingly turned a new leaf shifting his focus on God. In fact, he grows distant from his family as he becomes so involved at the mosque. You can tell something is a little off with Mehran as a transformation in character begins.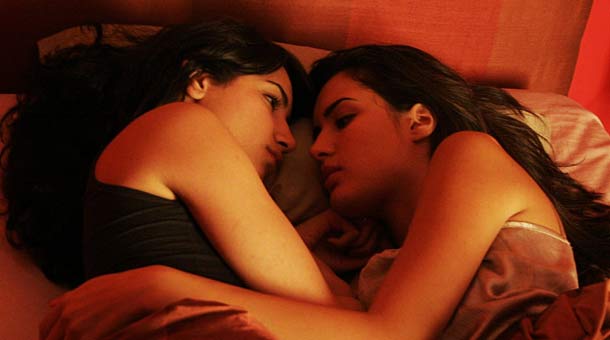 I felt like the film had a few opportunties for the storyline to excel past the mediocrity. One such opportunity was when Mehran was using security cameras to spy on his family. Keshavarz could have expanded on that obsession he had to enhance the film's plot.
Echoing what some have said about the film, one of the issues it has is that it shows many unnecessary erotic scenes. Some scenes seem to be shown for the pure sake of showing eroticism instead of further advancing the plot. In the end you have a film that is very sexy but often it was not needed.
Circumstance received a nomination for the John Cassavetes Award (an award that is given to a flim that is made for under $500,000) at this year's Independent Spirit Awards. The film won the Audience Award at Sundance this year and was nominated for the Grand Jury Prize. Those are pretty outstanding achievements for anyone not to mention a first-time filmmaker.
The biggest disappointment is that Circumstance had the potential for being a captive human rights film but it missed that mark. The real achievement here was on the production level, for the small budget the film allowed it felt well made, most notably the cinematography by Brian Rigney Hubbard. The ambition was there but the focus was not.
Circumstance Movie review