24 Exposures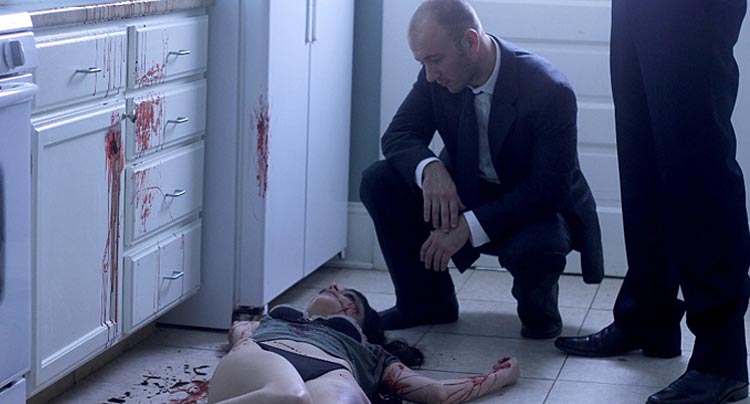 Feels more like a proof of concept experiment than a fully fleshed out production.
Unlike his mainstream-ish crossover Drinking Buddies, Joe Swanberg returns to his less refined style in 24 Exposures, a film that is reminiscent of his earlier work by featuring girls in various stages of undress, non-professional actors, low-budget production values, improvisation, a personal cameo, and relationship struggles at the heart of the story. In this indie crime thriller, Swanberg explores the dark fetishes of voyeurism and obsession with some bold self-aware concepts. However, the director and his alumni crew have more fun presenting these concepts than actually making them effective, which makes the results of 24 Exposures far too underwhelming to make a lasting impression.
Right off the bat, Swanberg begins by playing with genre conventions. With sinister music playing in the background, the camera pans over a lake slowly revealing a pale woman lying lifeless and unclothed on the shore. Then a voice is heard, "Alright we got it," and the woman stands up and the camera pulls overhead to expose the crew working on this photo shoot. Because the main character Billy (Adam Wingard) is a photographer who creates erotic murder scenes, it is often difficult to tell if what is happening on screen is real or just another prop for his scene. 24 Exposures keeps the audience on their toes by establishing early on that things are not quite what they seem.
Billy comes off as kind of a sketchy dude. Though considering he is a fetish photographer who is surrounded by naked women and fake crime scenes, it is understandable that he is slightly peculiar. In a scene near the beginning of the film, Billy nonchalantly has a threesome with his girlfriend and her attractive friend. Yet in the very next scene, the three of them are at a restaurant where he not-so-subtly takes interest in the waitress. The fact he has an eye for beauty is plausible given that he works with scantily clad models for a living, but the film presents him as someone who might be too devoted to his line of work.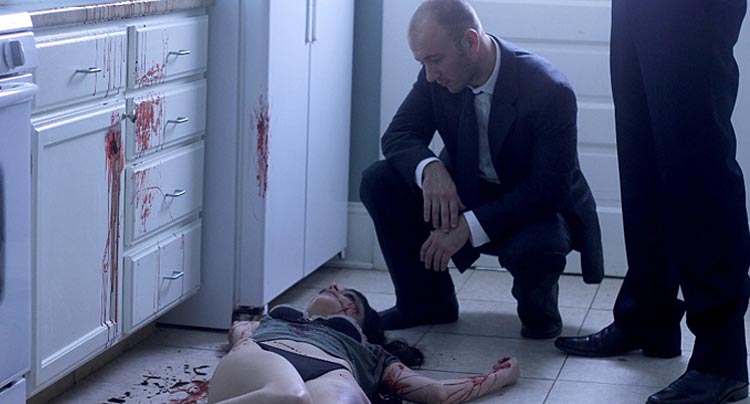 This kind of misdirection comes pretty standard with murder mysteries, but Swanberg has fun tweaking the formula to contain an element of self-awareness which results in a plot twist ending. While these twists give a little depth to the otherwise simplistic plot, the payoff is not as compelling as it could have been. This ineffectiveness likely stems from a combination of unconvincing performances and the film's straight-to-the-point runtime allowance (a brisk 77 minutes).
However, Swanberg succeeds in what he normally gets right, relationship dynamics. In 24 Exposures, the director explores relationship conflicts that most people can relate to, despite the main character being a nude photographer. Sexual insecurities arise when Billy's girlfriend finds out he may be taking advantage of his work privileges and also when a jealous boyfriend suspects his partner of cheating on him. These relatable relationship quarrels help give that naturalistic quality which is typically found in Swanberg's work.
24 Exposures has some fun with the murder mystery genre, but the film ultimately feels more like a proof of concept experiment than a fully fleshed out production. There are some nice ideas and flourishes added to standard fare, yet the film lacks the necessary substance in order to make an impactful conclusion. At the very least, Swanberg demonstrates some creative interpretation of how a low-budget erotic crime thriller can be more than just a bunch of girls taking off their tops—though the film has plenty of that as well.
24 Exposures trailer
24 Exposures Movie review