Way Too Indiecast 4: Darlings and Busts of TIFF 2014, Festival Wrap-up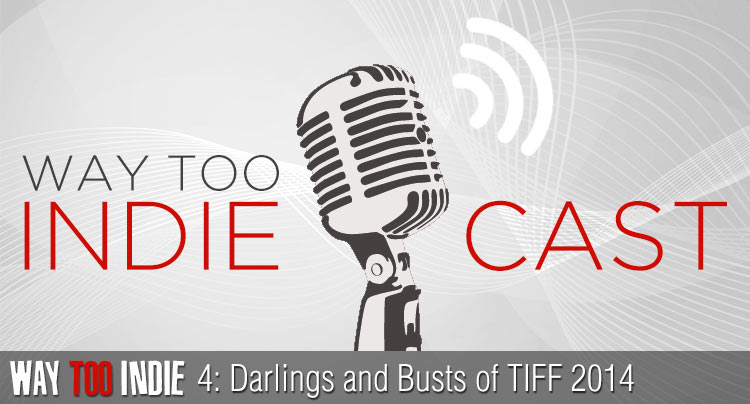 Podcast: Play in new window | Download
Now that TIFF 2014 is officially over and we've caught our breath from festival fatigue, we discuss our favorite films from the festival as well as some of the duds we saw. Also during this special TIFF edition of the Way Too Indiecast, we highlight a few titles that generated buzz that we didn't get a chance to see, but you should totally keep on your radar. And now that we experienced the festival, we continue the conversation from our previous episode by giving our final thoughts on TIFF's New Premiere Policy.
Topics
Best of TIFF14 (1:50)
Worst of TIFF14 (33:10)
Final Thoughts on TIFF14 (41:55)
Subscribe to the Way Too Indiecast on iTunes and leave us a rating. Join our conversation by leaving a comment below!