Post-Weekend News Roundup – Mar. 2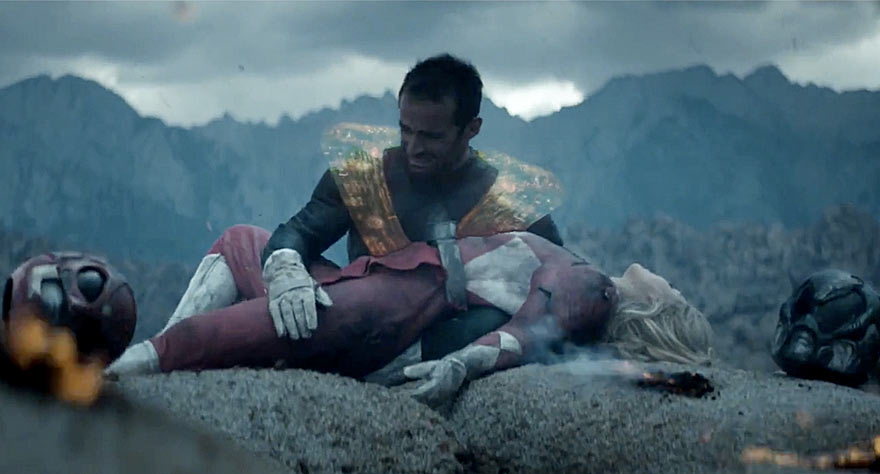 Now that you've crawled out of the cave where you've been mainlining House of Cards Season 3, here is a look at the film news you may have missed this past week.
Remembering Leonard Nimoy
It was announced on Friday that Leonard Nimoy, star of the original Star Trek series and films had died. While Nimoy was primarily known for his role as Spock, he was also an accomplished film writer, director and producer. Since his passing, there has been no lack of great writing and remembrance for the cultural icon. Way Too Indie's own Ananda and Scarlet offered their thoughts on Friday. You can also see what the New York Times and The Dissolve had to say. Turns out, even President Obama loved Spock.
Joseph Kahn's Power/Rangers Undergoes Copyright Battle
The most quickly developing film story of the week surrounded a short film re-imagining of a popular 1990's children show. Collider first announced that Power/Rangers had been pulled for copyright infringement, which was apparently settled only a day later, and back up online. According to Deadline Hollywood, Kahn and producer Adi Shankar added a disclaimer on the video claiming that this is simply a fan created film and not an officially licensed property—this separation seemed to be enough for the copyright owners, Lionsgate and Saban.
Joseph Kahn (Torque, Detention) is known for wild and violent films, and the Mighty Morphin' Power Rangers would be awesome under his vision. Suffice it to say, though, despite the short's popularity, he probably doesn't have much shot to direct the untitled Power Rangers project now in pre-production. For a full timeline of the Power/Rangers events, /Film has a great breakdown.
Richard Linklater Linked to Where'd You Go Bernadette
Though Linklater may have been the biggest loser at last weekend's Academy Awards, the director was one of this week's biggest topics. First, The Guardian wrote on Linklater's interest in a Boyhood sequel, based on comments from his recent interview on The Q&A Podcast with Jeff Goldsmith. While we have this pipe-dream to speculate over the next twelve years, we may know Linklater's next project. The Hollywood Reporter notes that Linklater is in talks to direct Where'd You Go Bernadette for Annapurna Pictures. The popular novel, written by Maria Semple, is about Bernadette Fox, a complicated modern woman. When she goes suddenly missing, her 15-year-old daughter, Bee, is on her trail. Linklater seems to be a great choice to tell the bright and modern satire of Seattle culture.
Lionsgate Partners with Telltale Games for Multi-media Project
Anyone who has interest in the indie video game scene is well aware of Telltale Games. The makers of very popular and critically acclaimed adaptations of The Walking Dead, The Wolf Among Us, and most recently Game of Thrones has now formed a partnership with Lionsgate Entertainment. Fans are already speculating which Lionsgate properties would be good fits for Telltale's episodic, conversation based adventure games, and there are quite a few that come to mind. The gaming style is perfect for a Hunger Games adaptation and some have thought it would be an interesting transition for AMC series Mad Men after its finale this year. Even more incredible, reported first by Entertainment Weekly, is the possible creation of a "Super Show," which will hybrid Telltale gameplay with a scripted television series produced by Lionsgate, letting gamers explore the world as it unfolds on the small screen. There are a lot of possibilities with this marriage and we are intrigued by the eventual results.
'71 and Wild Tales Shine in Limited Release
While Will Smith vehicle Focus won the box office with an underwhelming 19 million, the two films with the best per screen averages were U.K. action-thriller '71 and Argentine comedy-anthology film Wild Tales. '71, which features rising star Jack O'Connell as a soldier who is abandoned on the dangerous streets of Belfast during riots, had a $15,000 average in four theaters. Wild Tales, which was nominated for an Academy Award in the foreign language category, added 14 screens this past weekend (to a total of 18) and had a $6,000 per screen average. Look for both films to expand to more theaters in the upcoming weeks.
Trailer of the Week: Eva
Starring Daniel Brühl and directed by Kike Maíllo, Eva opens in limited release on March 13.