Leonard Nimoy: To Boldly Go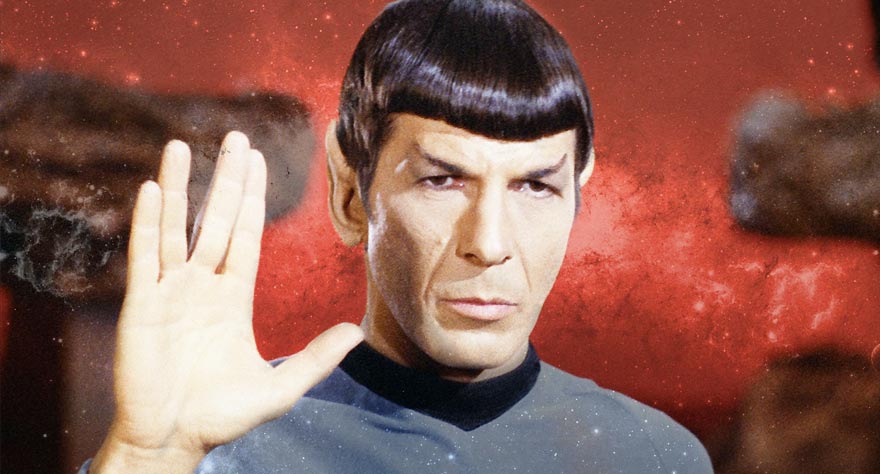 I am too young to have seen the original series of Star Trek live on television, but my dad made sure that we grew up with them as he had. I was in Middle School when he ordered the entire series on VHS from Columbia House. As all of us broke off to our rooms after school to do homework or talk with our friends on the phone or play on the computer, there was one sound that would have us all peeking out of the gaping holes of our sullen aloneness: those operatic opening notes of the now oh so familiar theme. My dad knew what could bring us all together to the TV room: Captain Kirk, Mr. Spock, Bones. This was my dad's childhood he was sharing with us. The miracle of another world that could come through a 10-year-old child's television set to make him forget for a moment his dad's drunken outbursts. Or his mom's confusing detachment. I will forever be grateful that he held onto that and wanted to gift it to us.
And now my heart is breaking as I am writing about the passing of yet another of that iconic crew which stood for so many groundbreaking moments and ideals of peace and dream seeking in such a turbulent era. Leonard Nimoy was 83 years old. His wife of 26 years, Susan Bay, confirmed that the cause was indeed end stage chronic obstructive pulmonary disease. He had announced the diagnosis last year and attributed it to his many years of smoking. He was a vocal advocate for quitting the habit after he himself quit 30 years ago, not getting lost in the realization of his own doom but still reaching out to possibly save others from that same fate. I will call him a hero.
Leonard Nimoy is most well-known and well-loved for how he developed and portrayed the stone faced, brow-furrowing, logic-professing Mr. Spock of the U.S.S. Enterprise for three seasons between 1966-1967 (for which he was nominated for three Emmy's) and eight of the Star Trek movies. His image will be indelibly stamped on many a sci-fi fan's most prized possessions, that famed salute to 'live long and prosper' reaching out across generations. But it was only the start to a career that held him up as a towering figure of respect and admiration.
There are so many things that make him a man we can be proud to associate with the human race. Growing up as the son of immigrant Jewish parents, his dad owned a barbershop in the Mattapan section of Boston and he began acting at eight years old in his community's children's theatre. He took a few drama classes at Boston College but didn't finish his studies there.
Nimoy served as a sergeant in the United States Army from 1953-1955 (he also played an uncredited Army Sergeant in Them! in 1954). Honorably discharged from the military, he jumped into television and has played roles in Dragnet, Perry Mason, and Bonanza. He's also appeared in episodes of Gunsmoke, The Twilight Zone, and Rawhide. After Star Trek he immediately joined the cast of Mission Impossible and stayed for 49 episodes. He appeared on-stage many times in plays such as Fiddler on the Roof, One Flew Over the Cuckoo's Nest, and The King and I.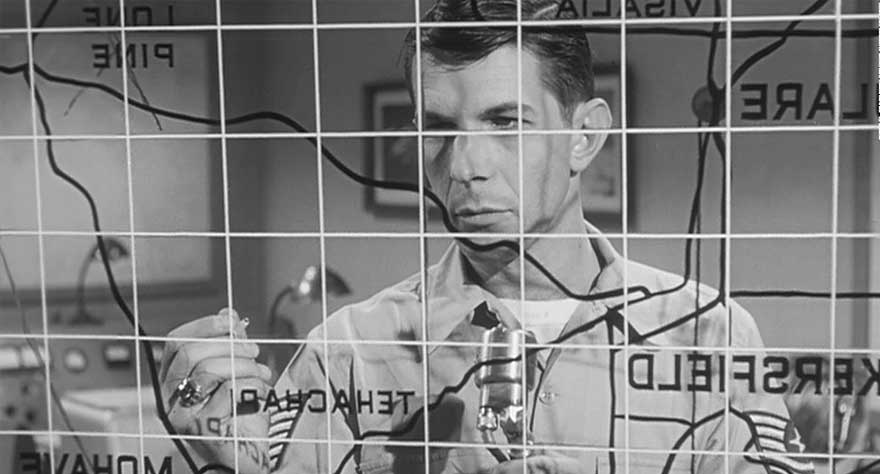 A man of many passions and talents, in the '70s he studied photography at UCLA and received an MA in Education from Antioch College. He's also received an honorary doctorate from Antioch University in Ohio as well as an honorary doctorate in humane letters from Boston College. He has had several showcases for his black and white photography and is well-regarded in that sphere. He's released five albums of vocal recordings on Dot Records and has written two volumes of autobiography, "I Am Not Spock" (1975), and "I Am Spock" (1995) along with publishing several books of poetry along many of his original photographs.
Nimoy had directed a few Star Trek episodes back in the day, but his film directing started in the '80s. He directed Star Trek III: The Search for Spock in 1984 as well as 1986's Star Trek IV: The Voyage Home which would turn out to be the most successful film in the franchise until 2009's Star Trek. In 1987 he became a star director with the year's highest grossing film, Three Men and A Baby. But after that he was done.
Leonard Nimoy did a lot of voice over work in the '90s and returned as Spock in the newest installments of the Star Trek franchise in 2009. He was most recently known for playing a recurring small role in the sci-fi show, Fringe for which he received a Saturn Award nomination. He was also rumored to have been returning, along with William Shatner, in the next Star Trek installment.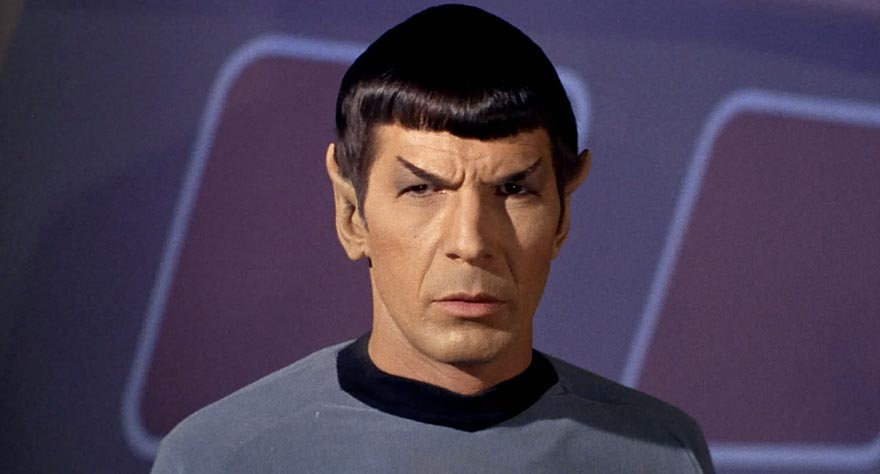 Living a life so fruitful that there is not enough room to go on, he even made an appearance on one of my first dates with my now-husband to the Griffith Observatory where we watched him narrate the "Once and Future Griffith Observatory" film that plays in the Leonard Nimoy Event Horizon presentation theater named so for the generous contribution of Leonard and Susan Nimoy. Supporting this effort was important to him as he said "By observing the sky and pondering our place in the universe, people gain a new perspective on their daily lives."
Though he was so professionally productive in life, some of the moments he is most remembered for were those seconds of interaction he took the time to share with those that admired and loved him, those fans known as Trekkies and Trekkers, who've been showing up to Sci-Fi conventions since at least 1967. Though he retired from convention appearances in 2011, he had been a consistent hub in the circuit for decades. He perhaps felt a sense of camaraderie with the people that looked at the characters as friends. He too was known to say, "Spock is definitely one of my best friends. When I put on those ears, it's not like just another day. When I become Spock, that day becomes something special."
In his last words to the Twitter Universe, he said, "A life is like a garden. Perfect moments can be had, but not preserved, except in memory. LLAP"
And that is how you boldly go.
So this is our final farewell to you, Mr. Nimoy. Thank you. You have lived long and you have prospered.
And you have, and always shall be, our friend.