Watch: Safety Not Guaranteed trailer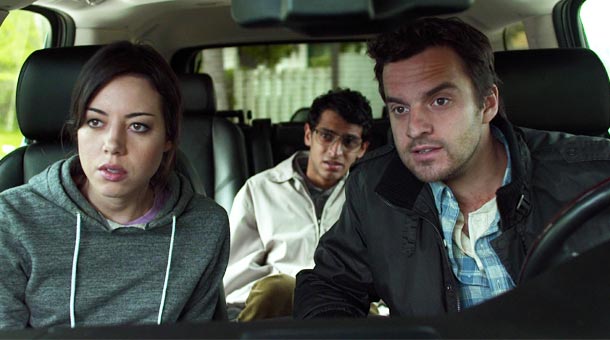 Winner of the Waldo Salt Screenwriting Award at Sundance this year at the Sundance Film Festival was the indie comedy Safety Not Guaranteed. From the producers of Little Miss Sunshine comes a story about how far believing in something can take you. Safety Not Guaranteed stars Aubrey Plaza, Mark Duplass, Jake Johnson, and Karan Soni.
The film is about three people from a Seattle magazine look to cover a story about a man who believes his can time travel. They respond to his classified ad he put in looking for someone to go back in time with him. The ad states that the person's safety would not be guaranteed since he has only done this once before.
Safety Not Guaranteed official trailer: