Watch: We Are What We Are Featurette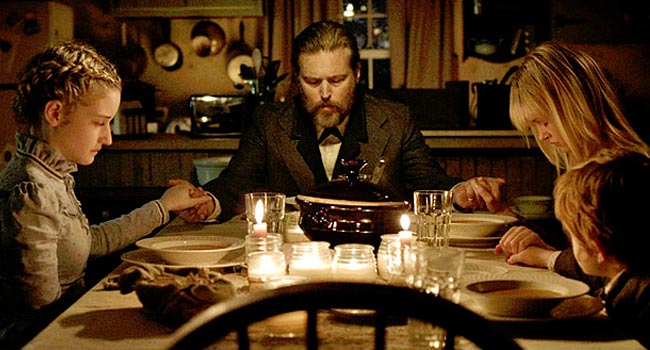 Jim Mickle's We Are What We Are (a remake of the 2010 Mexican horror film of the same name) received a lot of buzz from its Sundance premiere earlier in the year though we first saw the film a few months later when it played during the Directors Fortnight at Cannes. More recently we had the opportunity to sit down with Mickle to chat about his film in our interview. The film is now starting to make its way into a wider public release and to give a little more background on the film they have released a short featurette.
The featurette gives some insight on how important it is to question certain traditions, especially growing up. We Are What We Are centers on a creepy family who carries out a disturbing family tradition which leads to some nauseating images towards the finale. The film is essentially an exploration into fundamental religion mixed with in a throwback to the horror genre of a few decades back.
Watch the We Are What We Are featurette: