Now Streaming: Movies and TV to Watch This Weekend – November 6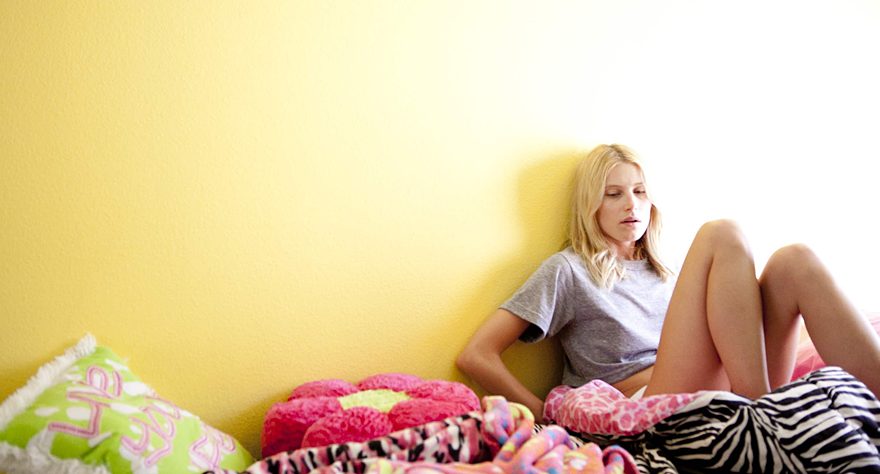 Maybe it is because I'm from Chicago, but Kartemquin Films has always been a big deal for me. The Chicago-based documentary company has churned out dozens of fantastic docs in their 50 years, most with a specific eye toward social justice. Even if you don't recognize the name, it's likely you've seen films they've produced—most likely their work with Steve James, including Hoop Dreams and Life Itself. You now have a great opportunity to see many of their great films with their newly announced partnership with Fandor. The streaming service will be the exclusive home for 30 films from throughout Kartemquin's history, with the first 16 available now. Highlights of the partnership include Kartemquin's first film, Home for Life, labor struggle film The Last Pullman Car, James's Grassroots Chicago, and seven-hour immigrant story The New Americans. When you want to take a break from splurging on this new amazing catalog, check out other films new to streaming down below.
Netflix
Starlet [Sean Baker, 2012]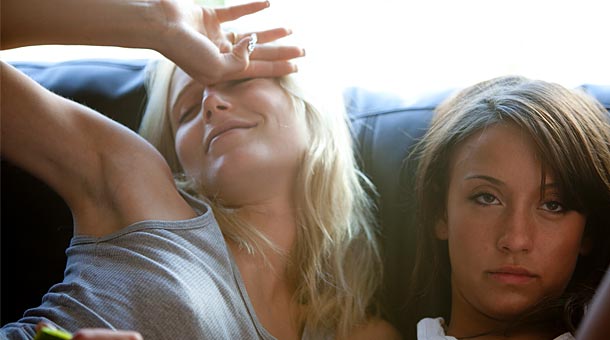 With Sean Baker's Tangerine garnering great reviews on the indie scene, it's a great opportunity to check out his last feature. Starlet stars Dree Hemingway and Besedka Johnson as unlikely friends with about 60 years between them. After directionless Jane finds a considerable amount of cashed stored in the thermos she just bought from Sadie's yard sale, she gets tied up in the old woman's life. Starlet is a unique film with just a touch of blackly comedic tones over the usually quirky May-December friendship plot. For more on Starlet and Sean Baker, check out our original review of the film and our recent interview with Baker discussing Tangerine.
Other titles new to Netflix this week:
Can't Hardly Wait [Harry Elfont & Deborah Kaplan, 1998]
Do I Sound Gay? [David Thorpe, 204]
Doomsdays [Eddie Mullins, 2013]
Harry and Tonto [Paul Mazursky, 1974]
Last Days in Vietnam [Rory Kennedy, 2014]
Master of None [Series, Season 1]
Seymour: An Introduction [Ethan Hawke, 2014]
Twinsters [Samantha Futerman & Ryan Miyamoto, 2015]
Fandor
Sembene! [Samba Gadjigo & Jason Silverman, 2015]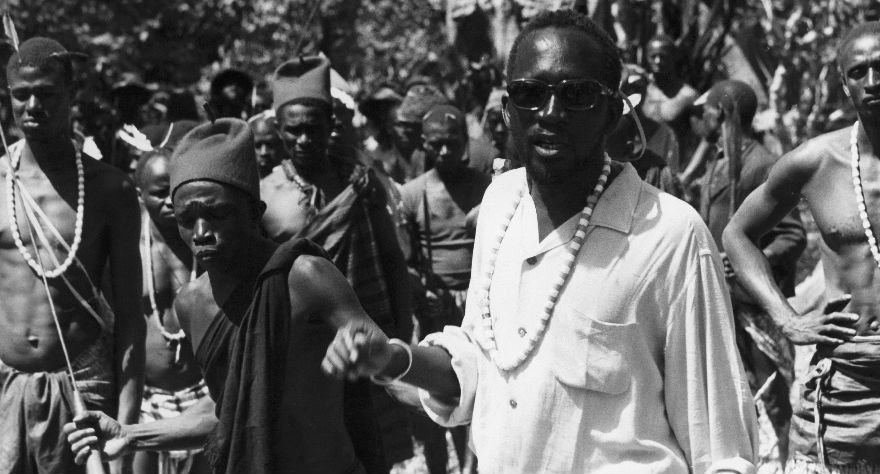 Our friends at Fandor have become one of the best places on the internet to check out a number of classic films, but they offer much more than their well-publicized Criterion Picks. As a prime example, now-streaming Sembene! (check out our review) hits Fandor the same week it debuts in limited release. The film is a profile doc of 84-year-old filmmaker Ousmane Sembene, the first director from Africa to find sustained international acclaim. His films Black Girl, Xala and Moolaadé are often recognized as the greatest films ever from the continent, exploring much more than the outsider view we so often see. Chronicling his incredible artistic journey, Sembene! is definitely of interest for fans of world cinema.
Other titles new to Fandor this week:
The Grandmother [David Lynch, 1970]
Happy Valley [Amir Bar-Lev, 2014]
The Pearl Button [Patricio Guzmán, 2015]
Watchers of the Sky [Edet Belzberg, 2014]
Zorns Lemma [Hollis Frampton, 1970]
MUBI
If I Want to Whistle, I Whistle [Florin Serban, 2010]
An underseen release from the Romanian New Wave, If I Want to Whistle, I Whistle may have an unwieldy title, but remains a tense drama. The film involves Silviu, a teenage prisoner on the brink of being released. When he finds out that his estranged mother is leaving Romania and taking his beloved young brother, his emotional response threatens his status. This leads to the film's major dramatic setpiece, an extended hostage situation where Silviu has taken a young social worker with who he has developed a connection. Like most recent Romanian films, If I Want to Whistle, I Whistle is intensely bleak and with high emotional stakes. Director Florin Serban's following project, Box, sounds like an intriguing puzzle-like thriller, and will most likely come to the West next year. So, in order to catch up, you can check out If I Want to Whistle, I Whistle on MUBI until December 2.
Other titles new to MUBI this week:
Aliyah [Elie Wajeman, 2012]
Free Men [Ismaël Ferroukhi, 2011]
Her Name Is Sabine [Sandrine Bonnaire, 2007]
Tu Dors Nicole [Stéphane Lafleur, 2014]
Watchtower [Pelin Esmer, 2012]
Video On-Demand
Inside Out [Pete Docter, 2015]
One of the most loved films of the year and Pixar Studio's most successful film not named Toy Story 3, Inside Out arrives on Video On-Demand along with its DVD and Blu-ray release. Joy, Sadness, Disgust and the gang's journey is among the most entertaining, sharp and emotional experiences in the cinema. Perhaps more importantly, after a few relatively mediocre releases, Pixar showed once again that it is the top dog in animation. I am convinced Inside Out will be on a wide variety of end-of-year lists and is an honest contender for major awards outside of animation. Check out our review for more thoughts on the latest masterpiece from the animation juggernaut.
Other titles new to VOD this week:
The Hallow [Corin Hardy, 2015]
Lost in the Sun [Trey Nelson, 2015]
Vacation [John Francis Daley & Jonathan M. Goldstein, 2015]