Life Itself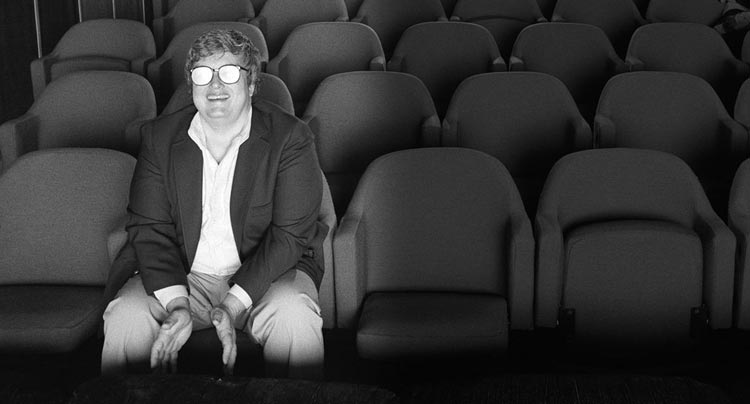 A superb tribute that will leave Roger Ebert fans delighted and inspired. Thumbs Up.
I will never forget the day Roger Ebert passed away. As a film critic, I was left with a feeling of dreadful hopelessness as one of the most prominent film critics of all time was no longer with us. As I sulked in my car, the song "A Real Hero" from Nicolas Winding Refn's Drive began to play and brought tears to my eyes. It was purely a coincidence, but nevertheless miraculously appropriate. There are many people who viewed Ebert as a real hero, myself included.
Life Itself follows Ebert's written memoir of the same name very closely, even displaying on screen what chapter from the book is being discussed. However, Steve James' documentary is more than just a retelling of the book as it provides new material, making it a great companion piece. The bulk of the supplemental material shows Ebert during his last four months of his life, making it feel like an epilogue of both the book and his life. Because Ebert helped launch James' career as a filmmaker after declaring his 1994 documentary Hoop Dreams to be the best film of the decade, it makes perfect sense that Steve James would be the documentarian in charge of showing Ebert's story.
Ebert began as a professional film critic in the late '60s after the position was essentially handed to him when the former critic of the Chicago Sun-Times left. Throughout his career, Ebert continuously embraced technology and adapted to the times better than anyone else in the field. Less than ten years later, he began to co-host a weekly television show that skyrocketed his notoriety. Later in life, Ebert became an early adopter of blogging and using Twitter before it became standard platforms for critics. Being technologically-forward proved to be extremely important as he ended up relying on those services to stay vocal after losing the ability to speak due to a complication of his thyroid cancer. It is shown in the documentary that Ebert was eagerly involved with the new responsive design layout of his website, which tragically launched days after he passed away.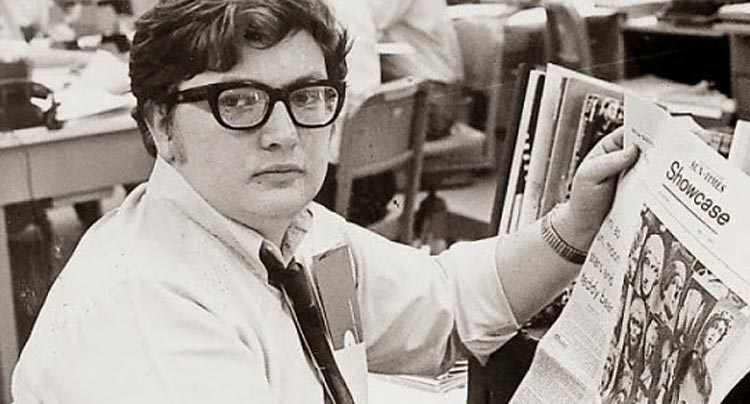 It is hard to talk about Ebert's life without mentioning Gene Siskel. The documentary recalls how the two were basically professional enemies working for two competing newspapers in Chicago when they first met. Even after the two formed a very close-knit friendship, both professionally and personally, they never minced their words with one another. A couple of clips featured in Life Itself show the two verbally assaulting each other; hilarious to witness but it demonstrates how passionate they both were. A statement made in the documentary perfectly sums up their relationship, "They are like Siamese twins joined at the rear."
Martin Scorsese is another famous filmmaker that Ebert helped bring people's attention to after he gave a rave review of the 1967 film Who's That Knocking at My Door. Therefore, it is fitting that Scorsese is listed as an executive producer of the documentary, especially when James captures Scorsese emotionally acknowledging that Ebert and Siskel saved his life during his heavy addiction period. Ebert had considered Scorsese to be the American Fellini, adoring most of his films and eventually writing a book about him. But Ebert maintained a professional relationship with the director, even criticizing the director's work in The Color of Money. Even if Scorsese didn't always flat-out agree with Ebert's opinion, he respected it. More than anything, it demonstrated how unbiased Ebert could be even towards someone he greatly admired—a quality all journalists should strive to have.
Life Itself utilizes the voice talent of Stephen Stanton for the scenes in which Ebert is retelling stories from his book. His voice resembles that of Ebert so closely that if you did not remember that the book was written after he lost the ability to speak, you would think it is actually Ebert narrating the documentary. James brilliantly leaves in the computer-generated voice whenever Ebert communicated something new that was not from the book. The decision to use both types of voices for Ebert is as clever as it is functional, doing so helps distinguish Ebert's earlier thoughts from the present narrative.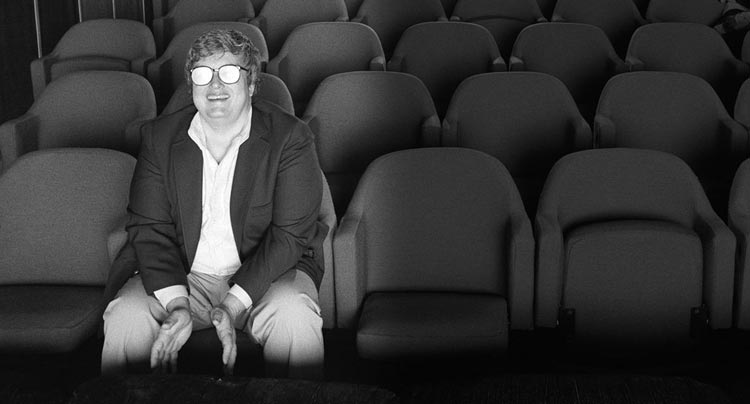 James admitted in the Q & A that making a film about the beloved film critic was a daunting task considering the film would obviously be assessed by the critical crowd. It doesn't help that James has typically featured unknown non-celebrities in his past projects. For example, Hoop Dreams features a couple of ordinary inner-city teenagers who were unknown to people outside of Chicago high school basketball. This, however, may be why James is the perfect person to direct this film. Interviews featured in Life Itself reveal that deep down Ebert was just a regular Midwesterner, a trait which allowed him to intelligently speak to the common man.
Perhaps the best part about Ebert's work is that agreeing with his writing wasn't always necessary in order to appreciate it. He changed the medium of film criticism, but more importantly he opened millions of people's eyes to great films with effortless insight and knowledge, teaching them how to truly appreciate a film. His universal appeal makes his final days even more crushing.  In the film Ebert intends to answer interview questions from James over email, but due to his worsening health conditions he only responds with, "I can't." Although Life Itself is not exactly groundbreaking in terms of documentary filmmaking, it serves as a superb tribute that will leave Roger Ebert fans delighted and inspired. Thumbs Up.
Life Itself Movie review