Now Streaming: Movies and TV to Watch at Home This Weekend – July 17
Netflix has become the standard bearer for original content from a streaming service—not only in terms of their ever-growing catalog of traditional television series, but soon with original films from major stars and top indie directors. Amazon Prime may be well behind, even with hits like Transparent and Catastrophe, but they are looking to take a step in the original movie biz before they get too far behind. It was announced this week that Amazon Studios has purchased its first film to distribute, the upcoming Spike Lee look at inner-city violence Chiraq. In their exclusive, The Hollywood Reporter noted that the film will first receive a coveted December theatrical release with hopes of Oscar before being made available "relatively quickly to Amazon Prime customers" to stream. Piggybacking on last week's streaming news on Paramount's plans to release films more quickly to VOD, this is more evidence of the industry becoming more aware of and open to the benefits of streaming and more big-time projects are sure to follow. Before all of your favorite directors sign exclusive rights to stream their newest films, check below to see new titles that you can watch from home this weekend.
Netflix
Tig (Kristina Goolsby & Ashley York, 2015)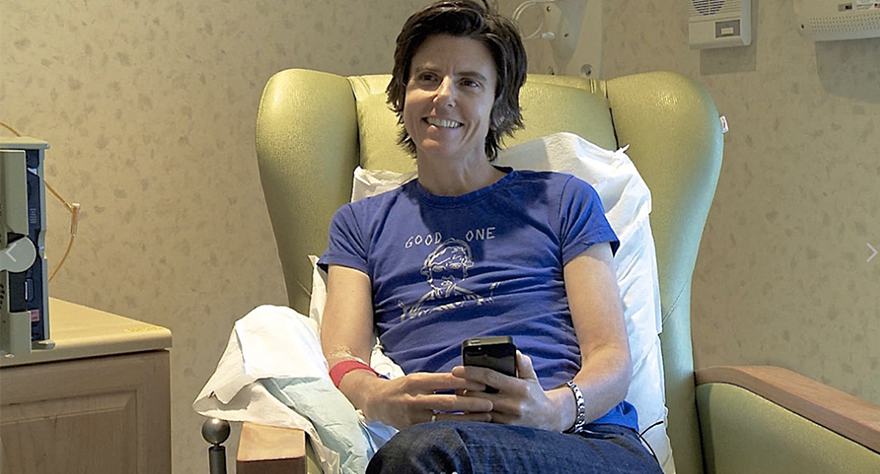 One underplayed but very important segment of Netflix's original content plan are stand-up comedy concert films. If you are a comedy buff, there is a near-endless selection of specials to view from the very best in the business—Louis C.K., Kevin Hart, John Hodgman, Aziz Ansari and Mike Birbiglia all have a home on Netflix and the service seems to add more and more every week. Though not solely a stand-up special, the newest Netflix original documentary is a look into the life and work of one of the best alt comics of this generation, Tig Notaro. Tig picks up with its very funny subject days after she has been diagnosed with cancer, making it much more than a typical comedian profile. Notaro's unique comedic voice and personality is really enough to sustain the film, but the added perspective gained through her tough situation will give her fans a deeper connection. Read our review of Tig.
Other titles new to Netflix this week:
Bojack Horseman (Season 2)
Creep (Patrick Brice, 2014)
Da Sweet Blood of Jesus (Spike Lee, 2014)
Goodbye to All That (Angus MacLachlan, 2014)
These Final Hours (Zak Hilditch, 2013)
Fandor
The Spirit of the Beehive (Víctor Erice, 1973)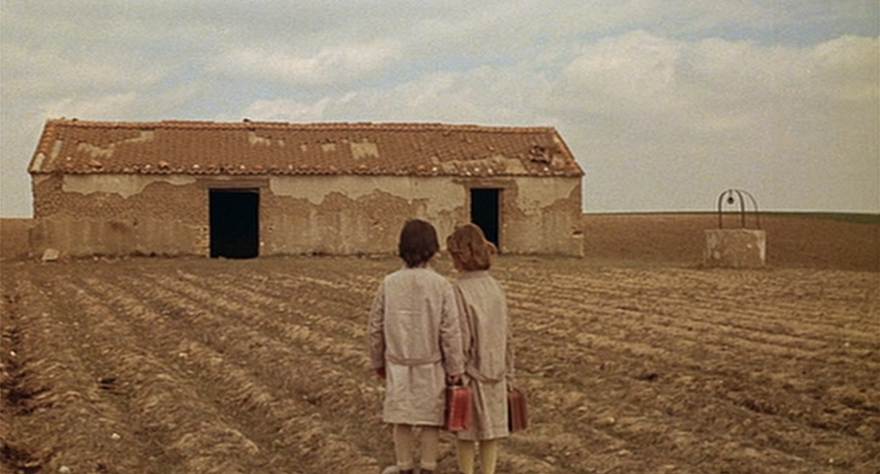 One of the most imaginative films ever made, Victor Erice's The Spirit of the Beehive showcases the power of cinema when a young girl in rural Spain sees James Whales's Frankenstein. Young Ana is so transfixed and curious about the experience that she escapes into a fantasy world where she can leave her brutally turbulent life behind. If you love Pan's Labyrinth, this film is a must watch, as it heavily inspired del Toro. As part of Fandor's "Criterion Picks," The Spirit of the Beehive is only available to stream for a limited time. Also new to Fandor is their next Spotlight series—"Game Changers," a collection of thrilling sports documentaries and dramas. Films in the series include Hoop Dreams, Harvard Beats Yale 29-29, Fake It So Real, Headin' Home: a biopic of Babe Ruth starring Babe Ruth as himself, and Boxing Cats: a short actuality film from the silent era where someone put tiny boxing gloves on house cats and staged a championship bout. That last one is worth the subscription cost alone.
Other titles new to Fandor this week:
Being Two Isn't Easy (Kon Ichikawa, 1962)
Mouchette (Robert Bresson, 1967)
The Unstable Object (Daniel Eisenberg, 2011)
Warrendale (Allan King, 1967)
Where Is My Friend's House? (Abbas Kiarostami, 1987)
MUBI
The Turin Horse (Béla Tarr & Ágnes Hranitzky, 2011)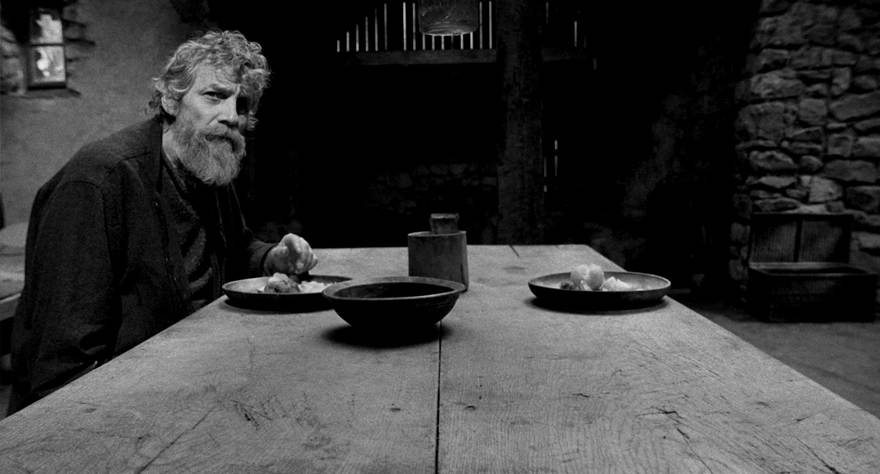 If you have two and a half hours free, you do spend it in many worse ways than watching Béla Tarr's minimalist masterpiece. Tarr has built his reputation on snail-paced but powerful films, with The Turin Horse one of his most striking. The film has a very interesting philosophical supposition—jumping off of a story that Friedrich Nietzsche sees a carriage driver whipping his horse, then puts his arms around the horse to protect it from the beating. Immediately after, Nietzsche would be diagnosed with mental illness and never speak again for the rest of his life. The punchline to the tale is "We do not know what happened to the horse." The Turin Horse tells the following story of the horse, farmer and his daughter in the sometime-serene, sometime-brutal Polish landscape. Much of what we see are daily routines of their lives (the unnamed daughter peeling potatoes is a particular recurring scene), and ultimately becomes a mesmerizing showcase of editing, cinematography, set production and patience.
Other titles new to MUBI this week:
Aelita: Queen of Mars (Yakov Protazanov, 1924)
Marley (Kevin Macdonald, 2012)
The Past Is a Grotesque Animal (Jason Miller, 2014)
Quadrophenia (Franc Roddam, 1979)
Syndromes and a Century (Apichatpong Weerasethakul, 2006)
VOD & Digital HD
Far from the Madding Crowd (Thomas Vinterberg, 2015)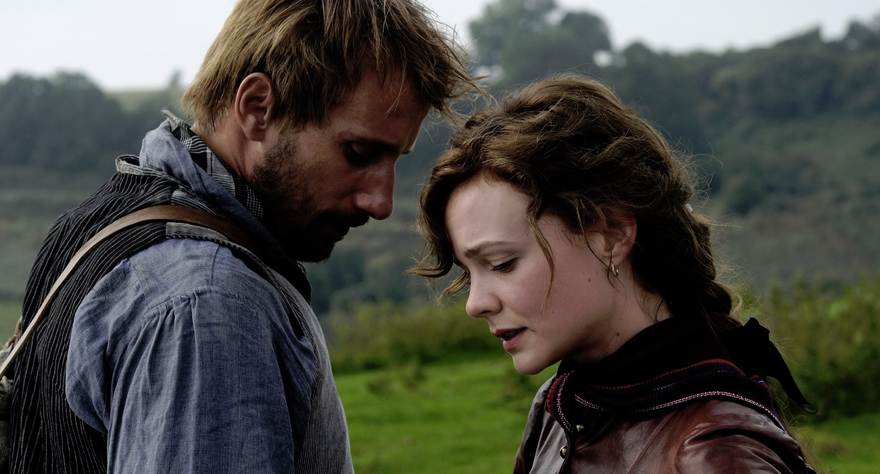 Vinterberg's follow up to the stunning and suffocating The Hunt is the equally stunning, but much more easy-going adaptation of the popular Thomas Hardy novel Far from the Madding Crowd. The film stars the always dependable Carey Mulligan as an fiercely independent woman who inherits a large farm and attracts three very different suitors—the most dreamy (editorializing) being Matthias Schoenaerts (Rust and Bone, Bullhead) as Gabriel Oak, a farm hand with a shared history. It might be a peculiar change in direction for the Danish filmmaker, but Vinterberg brings in a sure hand and naturalistic perspective to what could be just another boring British romance novel adaptation. With lush cinematography and a very talented cast, rounded out by Michael Sheen and Tom Sturridge, it will likely stand as one of the most emotionally searing, gorgeous films of the year. If you don't live close enough to an arthouse cinema where it would have played during its limited theatrical release, it's now available to rent or buy on iTunes.
Other titles new to VOD this week:
Clouds of Sils Maria (Olivier Assayas, 2014)
Dior and I (Frédéric Tcheng, 2014)
Ex Machina (Alex Garland, 2015)
It Follows (David Robert Mitchell, 2014)
The Salt of the Earth (Juliano Ribeiro Salgado & Wim Wenders, 2014)