Now Streaming: Movies to Watch at Home This Weekend – July 10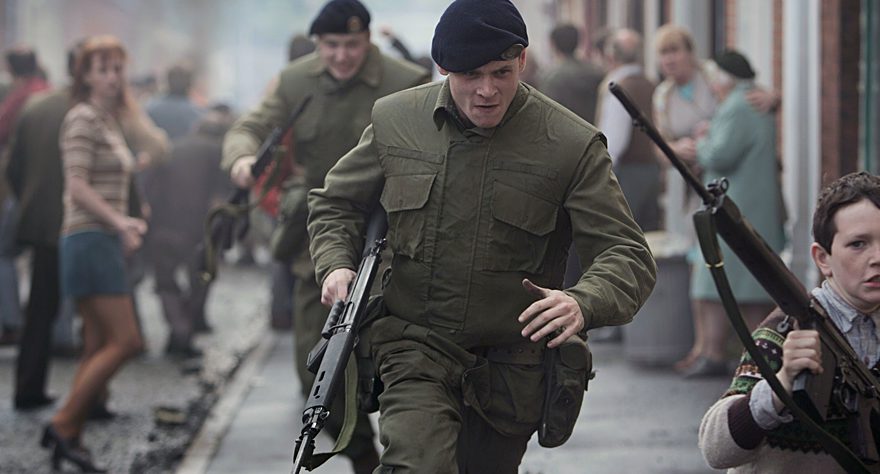 As the landscape of home viewing and streaming continuously changes, major studios have taken more notice with schemes of simultaneous streaming/theatrical releases at a higher price point. Paramount is the next to come up with a streaming plan, though this is one that may have some legs. First reported at the Hollywood Reporter, the mega studio has partnered with mega theater chain AMC to shorten the theatrical release window for two upcoming films. Two October releases, Paranormal Activity: The Ghost Dimension and Scout's Guide to the Zombie Apocalypse, will hit VOD just 17 days following its theatrical release (as opposed to the typical theatrical runs of 4-6 weeks for films of this size). This may be a small impact at this point, and you may not be interested in the two films that will experiment with the strategy, but it is important to know that Hollywood is taking more notice on how we consume films. It's still difficult to see the theatrical model changing dynamically, but more diverse viewing platforms is a step in the right direction. Before you check out a new Paramount film from the comfort of your couch, here are some new titles to streaming to check out this weekend.
Netflix
Faults (Riley Stearns, 2014)
The best films of the year so far just keep dropping on Netflix. Faults, #19 on our mid-year best of list, is a thrilling and darkly funny two-hander between a woman escaped from a cult (Mary Elizabeth Winstead) and the crack deprogramer hired to ease her back into society (Leland Orser, in a career performance). Cults have been a hot topic in indie dramas the past few years, so now we're seeing films able to take those tropes into new directions – Faults does so in clever and rewarding ways. In our "Must See Indie" review of the film we called it an "original feature debut, a compelling chamber piece boasting fantastic performances, and so soaked in charisma that it's almost impossible not to be enchanted from hilarious start to insatiable finish."
Other titles new to Netflix this week:
The Long Way Home (Mark Jonathan Harris, 1997)
The Search for General Tso (Ian Cheney, 2014)
Serena (Susanne Bier, 2014)
Wild Canaries (Lawrence Michael Levine, 2014)
Winston Churchill: Walking with Destiny (Richard Trank, 2010)
Fandor
A Woman Under the Influence (John Cassavetes, 1974)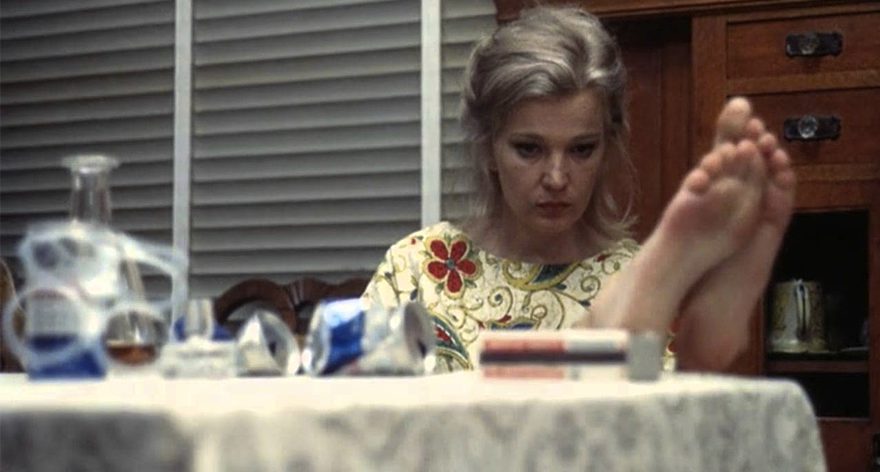 This week Fandor is profiling the work of American indie pioneer John Cassavetes, with A Woman Under the Influence, his most vital film, being the highlight. Starring Gena Rowlands in her career defining performance, it is one of the most challenging looks at mental illness on-screen. Cassavetes's matter-of-fact style puts you right in the room while the struggling Mabel and her hardened husband (Peter Falk) have a series of intense, emotional altercations. A Woman Under the Influence certainly isn't an easy film-watching experience, but it is a perfect example of the power of cinema for character, story and thoughtful direction. Other Cassavetes films available on Fandor this week include The Killing of a Chinese Bookie, Faces, Opening Night and Shadows – and all are available without Fandor's two-week viewing window, but that doesn't mean you should wait to see this fantastic films.
Other titles new to Fandor this week:
Children of Paradise (Marcel Carné, 1945)
The Past Is a Grotesque Animal (Jason Miller, 2014)
Under the Roofs of Paris (René Clair 1930)
La Vie de Bohème (Aki Kaurismäki, 1992)
Vivre sa Vie (Jean-Luc Godard, 1962)
MUBI
A Simple Life (Ann Hui, 2011)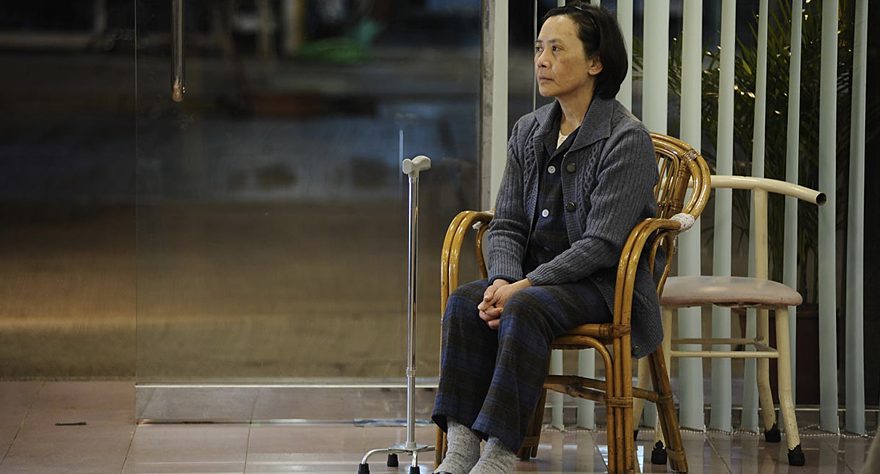 One of the unheralded auteurs currently working today, Ann Hui's simple, touching films often look into worlds that aren't represented well in cinema. A Simple Life is a great example of this, the story of an elderly maid after suffering a stroke. After moving to a retirement home, the woman begins a friendship with a young man she cared for as a maid for many years. Usually when a film is set in a retirement home there is some sort of evil or incompetence at play, or at the very least the staggering melodrama of aging, but Hui chooses to focus on simple pleasures like food and friendship. There are certainly dramatic elements that come into play, but the film never strains for them. It is a nice change of pace.
Other titles new to MUBI this week:
Artificial Paradises (Marcos Prado, 2012)
Blissfully Yours (Apichatpong Weerasethakul, 2002)
Fogo (Yulene Olaizola, 2012)
A Room with a View (James Ivory, 1985)
Tears of the Black Tiger (Wisit Sasanatieng, 2000)
Video On-Demand
'71 (Yann Demange, 2014)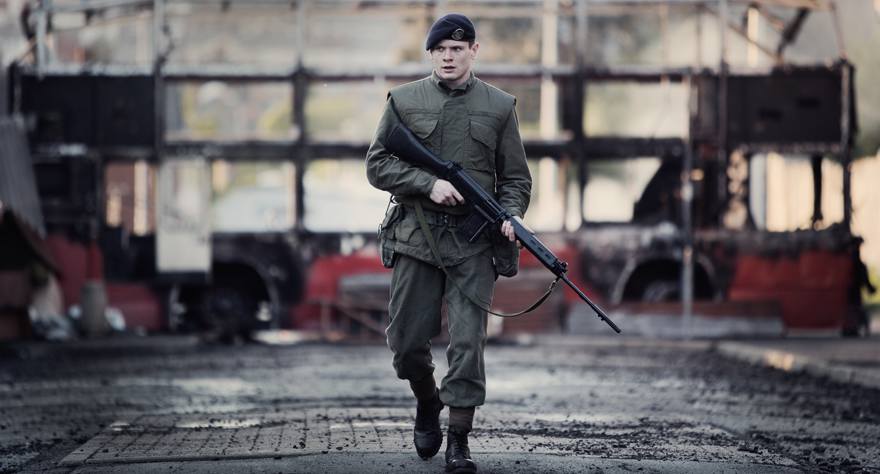 One of the most overlooked films of this year, '71 is a taught thriller starring Jack O'Connell as a British soldier who gets trapped behind enemy lines after an incident on the streets of Northern Ireland. A smart mix of action, thriller, war and espionage genres, '71 perfectly uses its unique time and space to create a unique film. At times it feels like a 1980s hero-driven action flick before seamlessly transitioning into something like a supremely good John le Carré adaptation. Set in a highly political environment, the film deftly navigates the issues between the people and its government without being didactic. Now that '71 is on DVD and VOD, it can hopefully find some legs as we begin ramping up to our best of the year lists.
Other titles new to VOD this week:
A Girl Walks Home Alone at Night (Ana Lily Amirpour, 2014)
Merchants of Doubt (Robert Kenner, 2014)
Red Knot (Scott Cohen, 2014)
Woman in Gold (Simon Curtis 2015)