Morris from America (Sundance Review)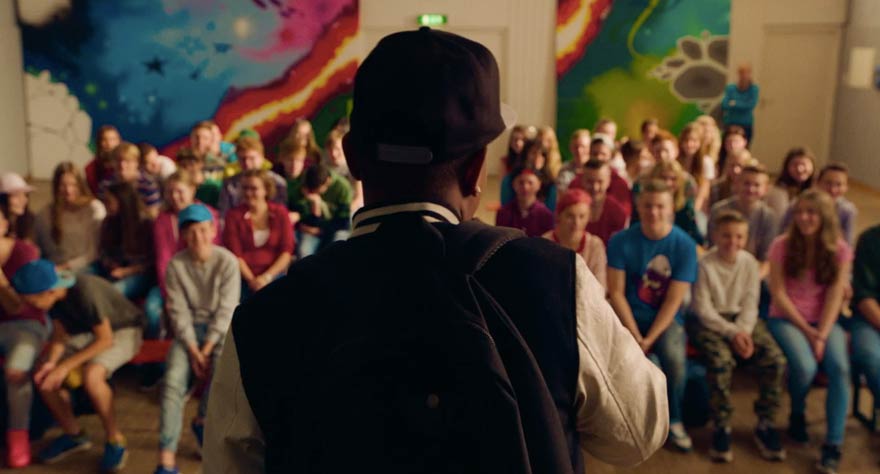 Chad Hartigan returns to Sundance with Morris From America after earning the Best of NEXT Audience Award back in 2013 for his exceptional film, This Is Martin Bonner. With his newest film, it feels like he's aiming for that audience award once more, only this time in a more deliberate way. While This Is Martin Bonner was a slow-moving, somber film about a man attempting to re-connect with his daughter, this film is the exact opposite—a rapidly paced and showy film of a child attempting to connect with his father. It's a total crowd pleaser, hitting all the notes in such a precise way that it feels too safe and overly familiar with other recent Sundance titles (Dope, Me and Earl and the Dying Girl and Brooklyn, for examples). Hartigan's latest never feels like a waste of time, it just doesn't bring much originality to the table to reach beyond its middling qualities.
Morris (Markees Christmas) is a 13-year-old American who lives in Germany with his single-father Curtis (Craig Robinson, in his best role to date). Morris is understandably shy and apprehensive about making friends given the fact he speaks very little German. It also doesn't help that he sticks out in his all-white school, where fellow classmates call him Kobe, because he's black and American and therefore should be an all-star basketball player. There's more racial generalization brought up in the film, like when a joint is discovered in the classroom, and (sure enough) Morris is the first and only person accused.
His luck changes when a cute classmate befriends him, perhaps for the fact that she sympathizes with him given she also comes from a single-parent household. But the fling doesn't last long. The message behind Morris from America comes in a pivotal heart-to-heart conversation when Curtis tells Morris that love makes you do stupid things sometimes. In this scene, Hartigan and cinematographer Sean McElwee show off their talents with an impressive tracking shot in a moving vehicle while Robinson delivers an emotional story about Morris' mother.
Morris from America is a light-hearted and charming coming-of-age film that isn't necessarily bad, but the film doesn't stand out from a crowd of similarly told stories. For each moment worthy of praise, there's also a fault that follows.
Morris from America (Sundance Review) Rating:
6.5

/10