Indpendent Spirit Crossword Puzzle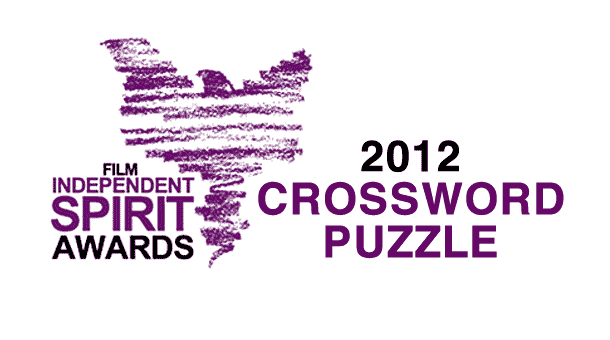 We are only two days away from the 2012 Film Independent Spirit Awards and what better to way to kick off the festivities than a crossword puzzle? The puzzle comes from filmindependent.org and naturally all the clues are relevant to this year's awards. Make sure to check out the Independent Spirit Awards on Saturday 25th on IFC, which by the way just gave you the answer to 15 down.
Also don't forget to check out our prediction of winners for the Spirit Awards this year.