Giveaway: Win Trance on Blu-ray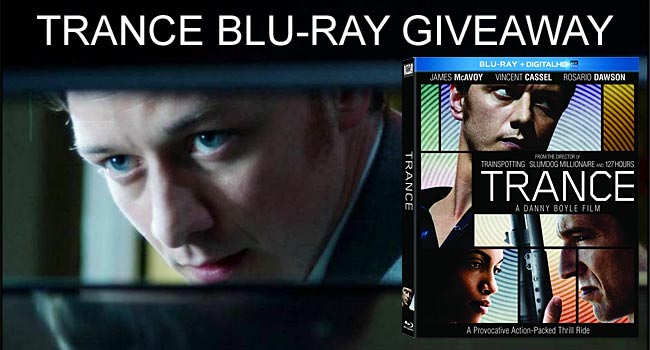 In order to celebrate the Blu-ray/DVD release of Danny Boyle's Trance on July 23rd, we are giving away a copy of Trance on Blu-ray to one of our readers. Trance follows a fine-art auctioneer named Simon (James McAvoy), who after a blow to his head during an attempted robbery of a valuable painting, awakens to find that the painting – and his memory – have disappeared. He enters a deadly love triangle with a hypnotist (Rosario Dawson) when he is forced to undergo hypnosis by his partner in crime (Vincent Cassel).
How do you enter the giveaway?
Simply email me (dustin AT waytooindie.com) or tweet us at @WayTooIndie your favorite Vincent Cassel film See our post of Vincent Cassel's Most Seductive Roles for some ideas.
Trance is available on DVD and Blu-ray on July 23rd!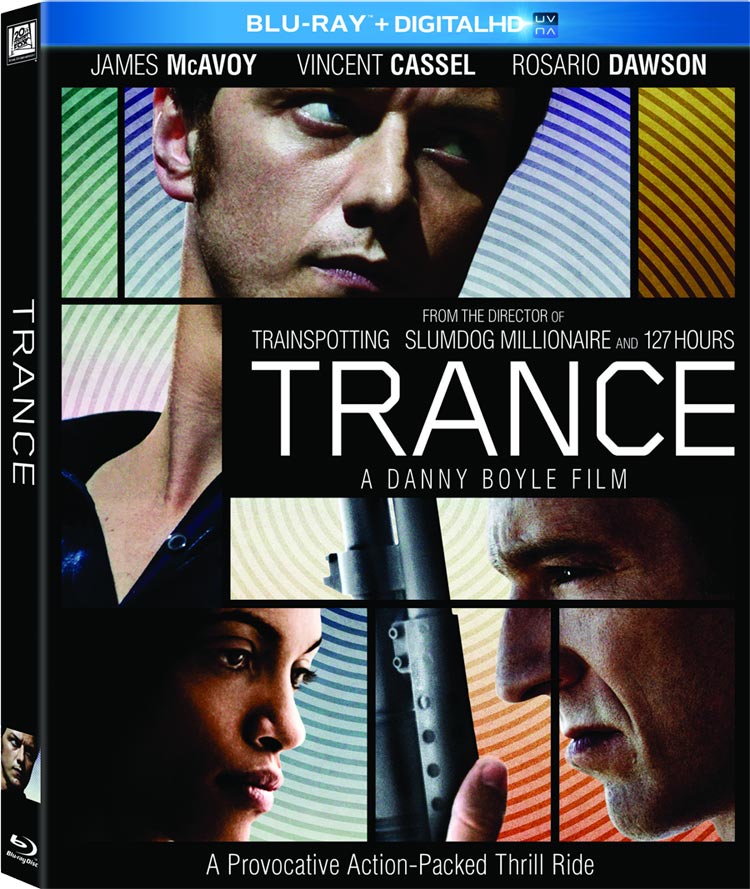 TRANCE Blu- ray Special Features
Theatrical Feature Blu-ray
Deleted Scenes
Trance Unraveled (Easter Egg)
The Power of Suggestion-Making Trance
Kick Off
Danny's Film Noir
Hypnotherapy
The Look
The Final Rewrite
Danny Boyle Retrospective
Short Film: EUGENE by Spencer Susser
Theatrical Trailer
UV Copy
TRANCE DVD Exclusive Features
Theatrical Feature
Hypnotherapy
The Look
The Power of Suggestion-Making Trance
The Final Rewrite
Theatrical Trailer
Watch the trailer for Trance: