Venice Film Festival 2012 Announces Lineup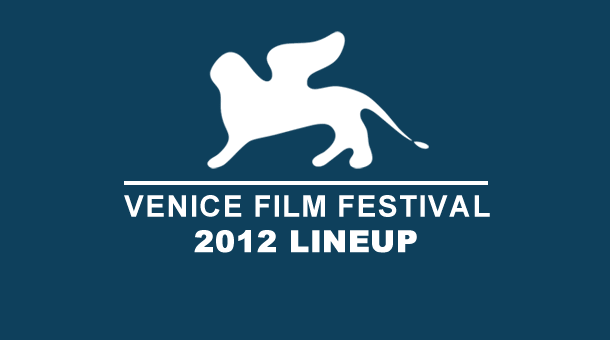 Venice Film Festival announced the 2012 lineup this morning which will feature a premiere of Terrence Malick's To The Wonder starring; Ben Affleck, Javier Bardem, Rachel Weisz, and Rachel McAdams. Malick is one of the 17 directors that will be competing for the Golden Lion trophy at this year's Venice Film Festival. One of the other directors that will be representing the United States is Harmony Korine with his film Spring Breakers featuring James Franco, Vanessa Hudgens, and Selena Gomez.
The biggest surprise was the absence of Paul Thomas Anderson's The Master. According to many rumors the film was going to premiere at Venice and when it was left off the TIFF announcement two days ago that only made it more likely to appear here. Variety even made the mistake of initially reporting The Master making the lineup.
The 69th annual Venice Film Festival will run from August 29th through September 8th.
See the full Venice Film Festival lineup below:
Opening Film (Out Of Competition)
The Reluctant Fundamentalist – Mira Nair (U.S.,Qatar)
Competition
To The Wonder – Terrence Malick (U.S.)
Something in the Air – Olivier Assayas (France)
Outrage: Beyond – Takeshi Kitano (Japan)
Fill The Void – Rama Bursztyn and Yigal Bursztyn (Israel)
Pieta – Kim Ki-duk (South Korea)
Dormant Beauty – Marco Bellocchio (Italy)
E' stato il figlio – Daniele Cipri (Italy)
At Any Price – Ramin Bahrani (US, UK)
La Cinquieme Saison – Peter Brosens, Jessica Woodworth (Belgium, Netherlands, France)
Un Giorno Speciale – Francesca Comencini (Italy)
Passion – Brian De Palma (France, Germany)
Superstar – Xavier Giannoli (France, Belgium)
Spring Breakers – Harmony Korine (US)
Thy Womb – Brillante Mendoza (Philippines)
Linhas de Wellington – Valeria Sarmiento (Portugal, France)
Paradise: Faith – Ulrich Seidl (Austria, France, Germany)
Betrayal – Kirill Serebrennikov (Russia)
Out Of Competition
L'homme qui rit – Jean-Pierre Ameris (France-Czech Republic)
Love Is All You Need – Susanne Bier (Denmark-Sweden)
Cherchez Hortense – Pascal Bonitzer (France)
Sur un fil – Simon Brook (France-Italy)
Enzo Avitabile Music Life – Jonathan Demme (Italy-US)
Tai Chi 0 – Stephen Fung (China)
Lullaby To My Father – Amos Gitai (Israel-France-Switzerland)
Penance (Shokuzai) – Kiyoshi Kurosawa (Japan)
Bad 25 – Spike Lee (US)
O Gebo e a Sombra – Manoel de Oliveira (Portugal-France)
The Company You Keep – Robert Redford (US)
Shark (Bait 3D) – Kimble Rendall (Australia-Singapore-China)
Disconnect – Henry-Alex Rubin (US)
The Iceman – Ariel Vromen (US)
Out Of Competition: Special Events
Anton's Right Here – Lyubov Arkus (Russia)
It Was Better Tomorrow – Hinde Boujemaa (Tunisia)
Clarisse – Liliana Cavani (Italy)
Sfiorando il muro – Silvia Giralucci and Luca Ricciardi (Italy)
Carmel – Amos Gitai (Israel-France-Italy)
El impenetrable – Daniele Incalcaterra and Fausta Quattrini (Argentina-France)
Witness: Libya – Michael Mann (US)
Medici con l'Africa – Carlo Mazzacurati (Italy)
La nave dolce – Daniele Vicari (Italy-Albania)
Orrizonti
Wadjda – Haifaa Al Mansour (Saudi Arabia-Germany)
The Paternal House – Kianoosh Ayari (Iran)
I Also Want It -, Alexey Balabanov (Russia)
Gli Equilibristi – Ivano De Matteo (Italy-France)
L'intervallo – Leonardo Di Costanzo (Italy-Switzerland-Germany)
Winter of Discontent – Ibrahim El Batout (Egypt)
Tango Libre – Frederic Fonteyne (Belgium-France-Luxembourg)
The Cutoff Man – Idan Hubel (Israel)
Fly With The Crane – Li Ruijun (China)
A Hijacking – Tobias Lindholm (Denmark)
Leones – Jazmin Lopez (Argentina-France-Netherlands)
Bellas Mariposas – Salvatore Mereu (Italy)
Low Tide – Roberto Minervini (US-Italy-Belgium)
Boxing Day – Bernard Rose (UK-US)
Yema – Djamila Sahraoui (Algeria-France)
Araf – Somewhere In Between – Yesim Ustaoglu (Turkey-France-Germany)
The Millennial Rapture – Koji Wakamatsu (Japan)
Three Sisters – Wang Bing (France-Hong Kong-China)