Toronto International Film Festival 2012 Lineup Revealed: Galas & Special Presentations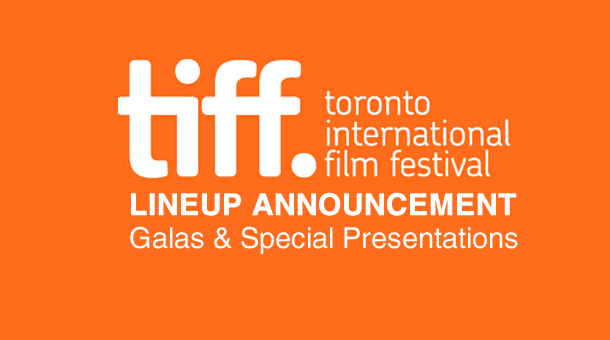 The lineup for the 2012 Toronto International Film Festival has been released (thanks to Variety) ahead of the official announcement from TIFF (which is suppose to be later this morning). The first set of films for this year's lineup this morning is a doozy. Leading the pack as the opening film of the festival (which is also its world premiere) is Rian Johnson's new Sci-Fi thriller Looper. Other films getting world premieres are Argo (Ben Affleck), Cloud Atlas (The Wachowskis & Tom Tykwer), The Silver Linings Playbook (David O. Russell) and A Place Beyond The Pines (Derek Cianfrance).
Perhaps the most welcoming news was that Terrence Malick's To The Wonder would play although since it is not under the world premiere category we can assume it will play elsewhere first. Other notable films that will be making either an International or North American premiere are; The Company You Keep (Robert Redford), Anna Karenina (Joe Wright), and The Reluctant Fundamentalist (Mira Nair).
Below is the full list of the films announced so far. Expect plenty of more films announced over the coming weeks as TIFF usually showcases around 300+ annually. The festival runs September 6th through the 16th this year. This year C.J. Prince will be attending the festival and reporting back for Way Too Indie so stay tuned.
World Premieres:
Looper – (Rian Johnson) – (Opening Film)
Cloud Atlas – (The Wachowskis & Tom Tykwer)
Argo – (Ben Affleck)
The Silver Linings Playbook – (David O Russell)
Love, Marilyn – (Liz Garbus)
Free Angela And All Political Prisoners – (Shola Lynch)
The Place Beyond The Pines – (Derek Cianfrance)
Midnight's Children – (Deepa Mehta)
Hyde Park On Hudson – (Roger Michell)
Great Expectations – (Mike Newell)
Inescapable – (Rubba Nadda)
Twice Born – (Sergio Castellitto)
English Vinglish – (Gauri Shinde)
The Perks Of Being A Wallflower – (Stephen Chbosky)
Thanks For Sharing – (Stuart Blumberg)
End Of Watch – (David Ayer)
Imogene – (Robert Puccini and Shari Springer Berman)
A Late Quartet – (Yaron Zilberman)
Much Ado About Nothing – (Joss Whedon)
Frances Ha – (Noah Baumbach)
The Time Being – (Nenad Cicin-Sain)
Writers – (Josh Boone)
At Any Price – (Ramin Bahrani)
Venus And Serena – (Maiken Baird)
Byzantium – (Neil Jordan)
Quartet – (Dustin Hoffman)
Ginger And Rosa – (Sally Potter)
A Liar's Autobiography – (Ben Timlett, Bill JOnes, Jeff Simpson)
Foxfire – (Laurnet Cantet)
In The House – (Francois Ozon)
The Impossible – (JA Bayona)
Hannah Arendt – (Margarethe Von Trotta)
Mr. Pip – (Andrew Adamson)
Capital – (Costa-Gavras)
The Attack – (Ziad Doueriri)
Zaytoun – (Eran Riklis)
The Deep – (Baltasar Kormakur)
Dreams For Sale – (Nishikawa Miwa)
The Last Supper – (Lu Chuan)
International/North American Premieres:
To The Wonder – (Terrence Malick)
Anna Karenina – (Joe Wright)
The Reluctant Fundamentalist – (Mira Nair)
The Company You Keep – (Robert Redford)
Jayne Mansfield's Car – (Billy Bob Thornton)
A Royal Affair – (Nikolai Arcel)
Dangerous Liasons – (Hur Ji-Ho)
Thermae Romae – (Hideki Takeuchi)
Caught IN THe Web – (Chen Kaige)
Dormant Beauty – (Marco Belloccchio)
Everybody Has A Plan – (Ana Piterbarg w/Viggo Mortensen)
Kon-Tiki – (Espen Sandberg
Reality – (Matteo Garrone)
A Few Hours Of Spring – (Stephan Brize)
The Hunt – (Thomas Vintenberg)
The Iceman – (Ariel Vromen)
Lore – (Cate Shortland)
No – (Pablo Larrain)
OUtrage Beyond – (Takeshi Kitano)
Rust And Bone – (Jacques Audiard)
The Sapphires – (Wayne Blair)
Tai Chi O – (Stephen Fung)
Canadian Premiere:
The Sessions – (Ben Lewis)