CIFF 2012 Day 4: Once Upon A Time Was I, Veronica & Beyond The Hills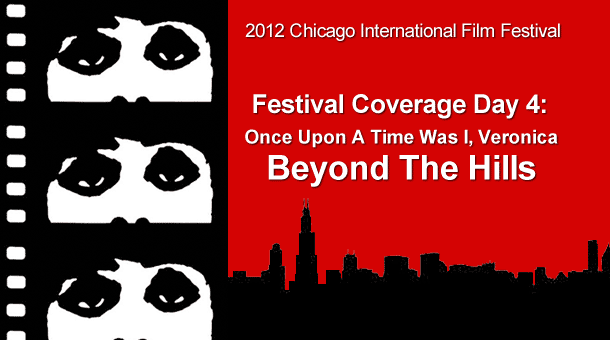 I started out my forth day at the festival with Once Upon A Time Was I, Veronica which I purposely went in without knowing a whole lot about it. Part of what makes film festivals fun is to walk into something and like it completely surprise you when it blows you away. However, this did not happen here. Once Upon A Time Was I, Veronica was an uninspired character study that never seemed to click. This is likely due to the fact that you never really care much about the main character. We follow Veronica around after she just received her first job out of medical school. Turns out the job is not as rewarding as she thought it would be which only adds to her already insecure state of being. It seemed content with playing it by the books aside from the fact here didn't feel like there was a climax what so ever. There was really nothing about this that would make it stick out as a memorable film.
RATING: 6/10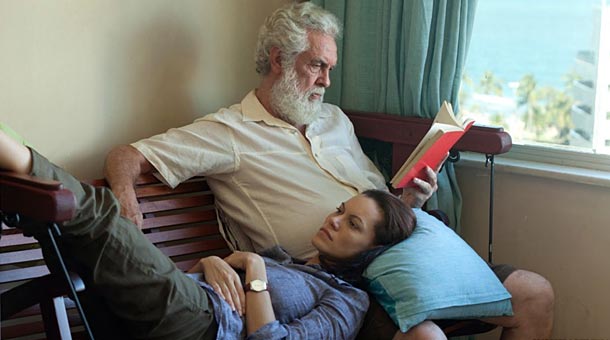 Once Upon A Time Was I, Veronica
My last film of the day was Beyond The Hills by Cristian Mungiu whose last film (4 Months, 3 Weeks and 2 Days) took the top prize at Cannes five years ago. Mungiu also picked up a couple awards from Cannes for this film including Prix du Scenario (Best Screenplay) and Prix d'interpretation feminine (Best Actress) in which both of the leads tied for.
It begins as Alina comes back to meet long time friend Voichita who is now a sister at a local orthodox monastery. When the two meet there is a sense that they have a deeper connection than just two friends do. From there Mungiu slowly reveals more about their past which due to Voichita's circumstances of being devout to God leads to some haunting scenes.
Beyond The Hills is not an easy watch as it demands your attention to subtle detail for 2 and half hours. The dialog heavy film starts to pick up a little bit in the last 40 minutes but tension was felt the entire time. The film was well made and incredibly well shot which included several long takes. I think it would have benefited from a score to pair with the film as there was almost none present. It is one of those films that if watched again you would likely pick up on small but important details you missed the first time through.
RATING: 6/10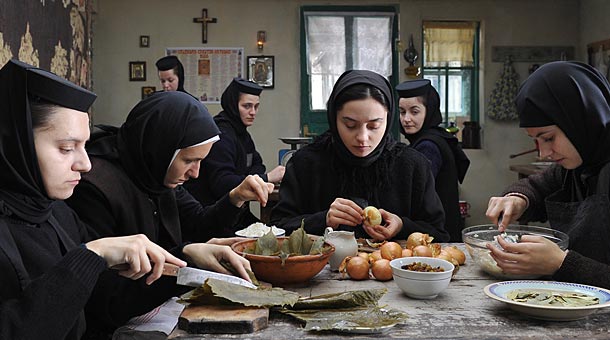 Beyond The Hills
COMING UP: My last day at the festival will conclude with Kris Swanberg's (wife of indie director Joe Swanberg) Empire Builder and the 60's rock 'n roll inspired Not Fade Away.
Recap of some of my Tweets from today:
Follow @WayTooIndie for full coverage of the 2012 Chicago International Film Festival!
My first film of Day 4 will be ONCE UPON A TIME WAS I, VERONCIA. Don't know a lot about it but excited nonetheless.

— Way Too Indie (@WayTooIndie) October 15, 2012
Nice day for some street saxophone playing. #Chicago twitter.com/WayTooIndie/st…

— Way Too Indie (@WayTooIndie) October 15, 2012
You know you are at #ChiFilmFest48 when you find it strange when a film is not subtitled. @chifilmfest

— Way Too Indie (@WayTooIndie) October 16, 2012
ONCE UPON A TIME WAS I, VERONICA was nothing to write home about. Felt uninspired.

— Way Too Indie (@WayTooIndie) October 16, 2012
The line for BEYOND THE HILLS crazy long. Needless to say it is going to packed in that theater. #ChiFilmFest48

— Way Too Indie (@WayTooIndie) October 16, 2012
BEYOND THE HILLS is not an easy watch as it demands your attention to subtle detail for 2 and half hours. #ChiFilmFest48

— Way Too Indie (@WayTooIndie) October 16, 2012