2012 Cannes Film Festival Winners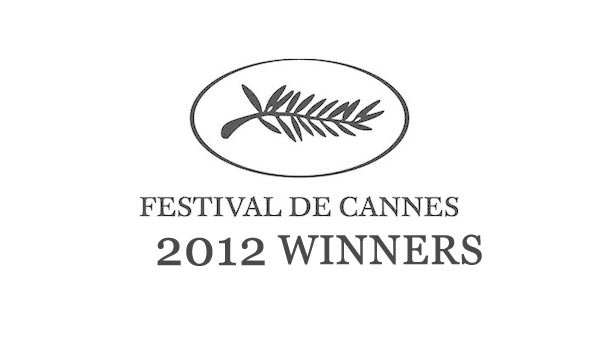 The jury announced the winners at the Lumiere Theater Sunday night for the 2012 Cannes Film Festival. Michael Haneke's Amour was awarded the top prize of the Palme d'Or as many thought would happen for the Cannes veteran director. Some of the other awards seemed to be less obvious, Best Director went to Carlos Reygadas for Post Tenebras Lux and Reality won Grand Prix. Behn Zeitlin was awarded Camera d'Or for his first feature film Beasts of the Southern Wild.
See the full list of nominations.
The entire list of 2012 Cannes Film Festival Award Winners:
Palme d'Or
Amour, (director Michael Haneke)
Grand Prix
Reality, (director Matteo Garrone)
Prix de la Mise en Scene
(Best Director)
Carlos Reygadas, Post Tenebras Lux
Prix du Scenario
(Best Screenplay)
Cristian Mungiu, Beyond The Hills
Camera d'Or
(Best First Feature)
Beasts Of The Southern Wild, (director Benh Zeitlin)
Prix du Jury
(Jury Prize)
The Angels' Share, (director Ken Loach)
Prix d'interpretation feminine
(Best Actress) (Tie)
Cosmina Straten, Beyond The Hills
Cristina Flutur, Beyond The Hills
Prix d'interpretation masculine
(Best Actor)
Mads Mikkelsen, The Hunt