Criterion Collection December 2015 Releases Include 'Speedy', 'Downhill Racer'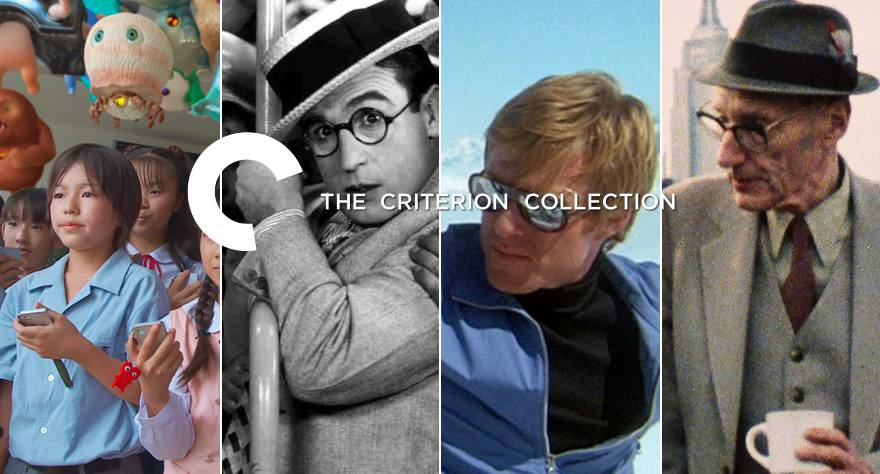 If you remember back at the beginning of the year when the Criterion Collection released their annual New Years Drawing as 2015 hints, and if you've been following along this year, then you might expect December's announcement to be a little less surprising. Many were expecting The New World from Terrence Malick (a frequent name in Criterion speculation), the Coen brothers' 2013 Inside Llewyn Davis, or potentially even the 1928 action film Speedy starring Harold Lloyd. Though that'd be wishful thinking, especially for a month that's widely considered a "light" month in terms of Criterion releases. Turns out one of those titles would make it to the official slate for December, and that is Speedy. Perhaps 2016 will bring us those other titles, but check out the films Criterion will release in December down below.
Downhill Racer
Michael Ritchie – Available December 1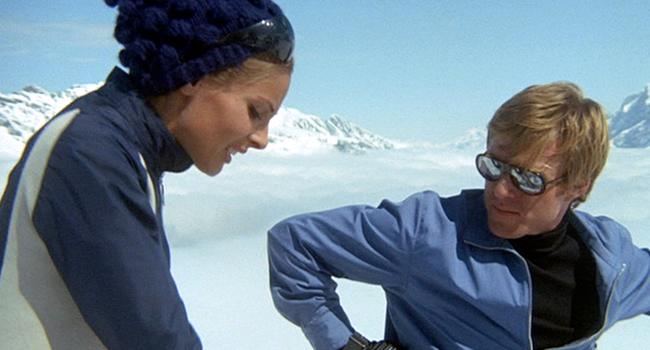 Astonishing Alpine location photography and a young Robert Redford in one of his earliest starring roles are just two of the visual splendors of Downhill Racer, the visceral debut feature by Michael Ritchie. In a beautifully understated performance, Redford is David Chappellet, a ruthlessly ambitious skier competing for Olympic gold with an underdog American team in Europe, and Gene Hackman provides tough support as the coach who tries to temper the upstart's narcissistic drive for glory. With a subtle screenplay by the acclaimed novelist James Salter, Downhill Racer is a vivid character portrait, buoyed by breathtakingly fast and furious imagery that places the viewer directly in the mind of the competitor.
Features:
High-definition digital restoration, with uncompressed monaural soundtrack on the Blu-ray
Interviews from 2009 with actor Robert Redford, screenwriter James Salter, editor Richard Harris, production manager Walter Coblenz, and former downhill skiier Joe Jay Jalbert, who served as a technical adviser, ski double, and cameraman on the film
Audio excerpts from a 1977 American Film Institute seminar with director Michael Ritchie
How Fast?, a rare twelve-minute promotional feature from 1969
Trailer
PLUS: An essay by critic Todd McCarthy
Speedy
Ted Wilde – Available December 8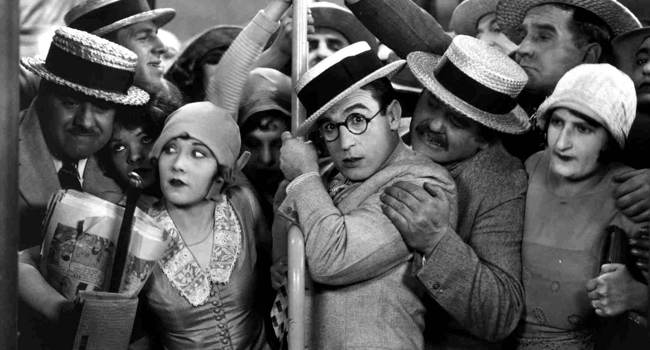 Speedy was the last silent feature to star Harold Lloyd—and one of his very best. The slapstick legend reprises his "Glasses Character," this time as a good-natured but scatterbrained New Yorker who can't keep a job. He finally finds his true calling when he becomes determined to help save the city's last horse-drawn trolley, which is operated by his sweetheart's crusty grandfather. From its joyous visit to Coney Island to its incredible Babe Ruth cameo to its hair-raising climactic stunts on the city's streets, Speedy is an out-of-control love letter to New York that will have you grinning from ear to ear.
Special Features:
New 4K digital restoration
Musical score by composer Carl Davis from 1992, synchronized and restored under his supervision and presented in uncompressed stereo on the Blu-ray
Audio commentary featuring Bruce Goldstein, director of repertory programming at New York's Film Forum, and Turner Classic Movies program director Scott McGee
In the Footsteps of "Speedy," a new short documentary by Goldstein about the film's New York locations
Selection of rare archival footage of baseball legend Babe Ruth, who has a cameo in the film, presented by David Filipi, director of film and video at the Wexner Center for the Arts in Columbus, Ohio
New visual essay featuring stills of deleted scenes from the film and narrated by Goldstein
Selection of Lloyd's home movies, narrated by his granddaughter, Suzanne Lloyd
Bumping into Broadway, a 1919 Lloyd two-reeler, newly restored and with a 2004 score by Robert Israel
PLUS: An essay by critic Phillip Lopate
Jellyfish Eyes
Takashi Murakami – Available December 8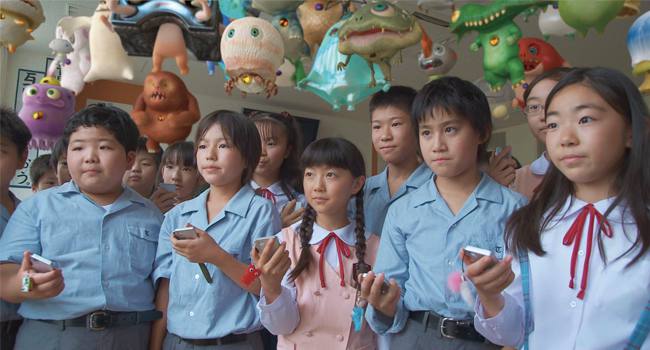 Takashi Murakami, one of the most popular artists in the world, made his directorial debut with Jellyfish Eyes, taking his boundless imagination to the screen in a tale that is about friendship and loyalty at the same time as it addresses humanity's penchant for destruction. After moving to a country town with his mother following his father's death, a young boy befriends a charming, flying, jellyfish-like sprite—only to discover that his schoolmates have similar friends, and that neither they nor the town itself are what they seem to be. Pointedly set in a post-Fukushima world, Murakami's modest-budgeted special effects extravaganza boasts unforgettable creature designs and carries a message of cooperation and hope for all ages.
Special Features:
New, high-definition digital master, with 5.1 surround DTS-HD Master Audio soundtrack on the Blu-ray
New interview with director Takashi Murakami
Two new behind-the-scenes documentaries on the making of the film
Trailer for Jellyfish Eyes 2
New English subtitle translation
PLUS: An essay by critic Glen Helfand
Burroughs:The Movie
Howard Brookner – Available December 15
Made up of intimate, revelatory footage of the singular author and poet filmed over the course of five years, Howard Brookner's 1983 documentary about William S. Burroughs was for decades mainly the stuff of legend; that changed when Aaron Brookner, the late director's nephew, discovered a print of it in 2011 and spearheaded a restoration. Now viewers can enjoy the invigorating candidness of Burroughs: The Movie, a one-of-a-kind nonfiction portrait that was brought to life with the help of a remarkable crew of friends, including Jim Jarmusch and Tom DiCillo, and that features on-screen appearances by fellow artists of Burroughs's including Allen Ginsberg, Herbert Huncke, Patti Smith, and Terry Southern.
Special Features:
New, high-definition digital restoration, with uncompressed monaural soundtrack on the Blu-ray
New interviews with filmmakers Jim Jarmusch, Aaron Brookner, and Tom DiCillo, as well as William S. Burroughs's friends and fellow writers James Grauerholz and Stew Meyer
Rare outtakes
Footage from the 2014 New York Film Festival premiere of the film's restoration
Thirty-minute experimental edit of the film from 1981 by inventor and photographer Robert E. Fulton Jr.
PLUS: An essay by critic Luc Sante and a collage poster by artist Alison Mosshart
More!