Inside Llewyn Davis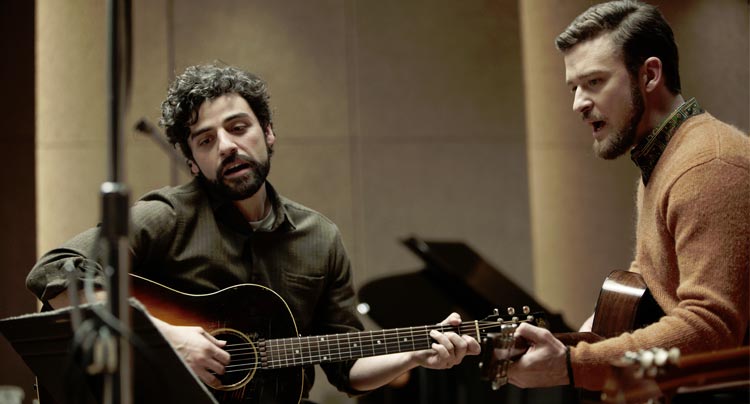 Some great moments, just not as many as you would expect from the Coen brothers.
The latest creation from masterminds Joel and Ethan Coen is about a folk musician named Llewyn Davis; a couch surfing cat-lover with a full beard who rarely is without his guitar, and is more concerned with being an artist than being a traditional careerist. Nowadays Davis would likely be considered a hipster, but the film is set back during in the early days of folk music. The most effective moments of Inside Llewyn Davis are when Davis is behind the mic with his guitar, unfortunately that happens less than you would expect. And while there is some great deadpan humor sporadically placed throughout, the overall tone of the film is a bit darker, focusing on his struggles to make it in life.
Inside Llewyn Davis opens with a two and a half minute solo of Llewyn Davis (Oscar Isaac) strumming his guitar and belting out a downer folk song comprised of catchy hooks that you will not soon forget. At first it hard to tell if the hazy picture is due to the smoky interior of a small New York City pub circa 1961, but as soon as he steps outside the soft focus look remains observable. If you could not tell from the lyrics of his songs, Davis is a down on his luck musician who lives on other people's couches without a penny to his name. Also, he may or may not have gotten a fellow folk singer (Carey Mulligan) pregnant.
When the subject of the story is someone who drifts from couch to couch with a career that is practically nonexistent, the film is going to have a natural aimless wander to it. This is fine at the beginning because Inside Llewyn Davis is frontloaded, containing its best scenes within the first hour of its runtime. Watching him trying to take care of a run-away cat is easily the highlight of the film; followed by a silly recording session with some of his friends (Justin Timberlake and Adam Driver) about being sent into outer space by President Kennedy. Unfortunately, the film spends too much time on autopilot after the midway point that it begins to grow tiresome and very unfocused.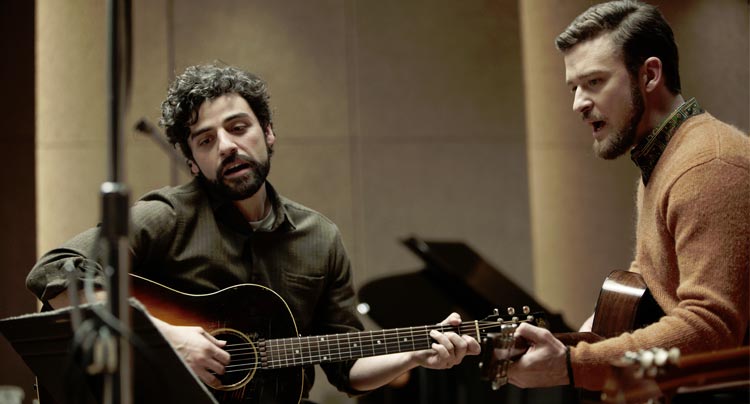 The Coen brothers are known to create remarkably unique characters, just take a look at most of the characters in The Big Lebowski or Fargo. But all of the characters we are introduced to in Inside Llewyn Davis are abandoned before they can make a lasting impression. A prime example of this is when John Goodman leaves the picture as quickly as he appears—not even making it through an entire road trip. To top it off, the character we do spend the most time with, Llewyn Davis, happens to be the least interesting character of the film, despite it being easy to sympathize with his situation.
Inside Llewyn Davis is about as close as you get to be a musical without being one—a shame because the musical breaks are one of the strongest components of the film. Watching our protagonist wander through his journey becomes less interesting with each passing act of the film. There are some great moments in Inside Llewyn Davis, just not as many as you come to expect from a Coen brothers production.
Inside Llewyn Davis trailer
Inside Llewyn Davis Movie review