'Heaven Knows What' Talent On How All Movies are Documentaries & Working with First-Time Actors
The story behind indie filmmakers Josh and Benny Safdie's Heaven Knows What is simply fascinating (read our review). While researching a completely different project, the siblings unintentionally met a woman named Arielle Holmes, who they discovered lives a pretty interesting life on the streets of New York City. So they convinced her to write a memoir of her life and were so impressed with it that they decided to make a film out of it. The filmmakers knew from the very beginning they wanted Arielle to play herself in the film, despite the fact that she had never acted before. Because of this, Heaven Knows What provides a genuine portrait of the New York City street life.
I caught up with Josh, Benny, and Arielle at TIFF right after the North American premiere of Heaven Knows What to talk about their film. During our conversation, we touched on the invisible line between documentaries and feature films, how they blended professional and first-time actors, how long it took to accomplish a continuous 4 and a half-minute moving shot and much more.
How did the premiere here at TIFF last night compare to the one in Venice?
Benny Safdie: The European audience accessed the film in different ways. They loved it and felt it, but just being in a theatre with people that speak English is a different experience. Not that one was better than the other, it's just different.
Arielle Holmes: Not everything gets translated properly because of subtitles.
Josh Safdie: They language is so nuanced, even in English. Europeans accessed it on a more emotional level. But I'm surprised in general that people find it such an intense, horrific movie. I've known Arielle now for about 15 months and it feels like a cakewalk.
You guys sort of just discovered this story while working on a different project, tell us how you met Arielle Holmes.
Josh: I met her not as a street kid but as diamond designer apprentice. As I got to know her a little better, her life story absorbed me and climaxed when she attempted to kill herself. That was when we shifted gears and left the other project on a shelf.
Arielle, even though this was based on your own life, was it difficult for someone who hasn't acted before to portray it on screen?
Arielle: Honestly, it wasn't for the most part. It wasn't as strange as I thought it would be beforehand. It was like I was recreating another experience and new emotions.
Benny: A lot of time people say, "Oh, you're just playing yourself." And it's not easy to re-access emotions and then tell them in a more heighten way. If you can do that, you can do anything.
Josh: After we finished principle photography, we knew we had to still shoot the end of the movie and we assumed we were going to get to it sooner than we did. As part of the agreement with us, she was going to go to rehab after shooting the film, but after three months passed and we knew we couldn't ask her to come back and act in those scenes again. I knew that she was a performer from day one, but morally it didn't feel right to ask that upon her.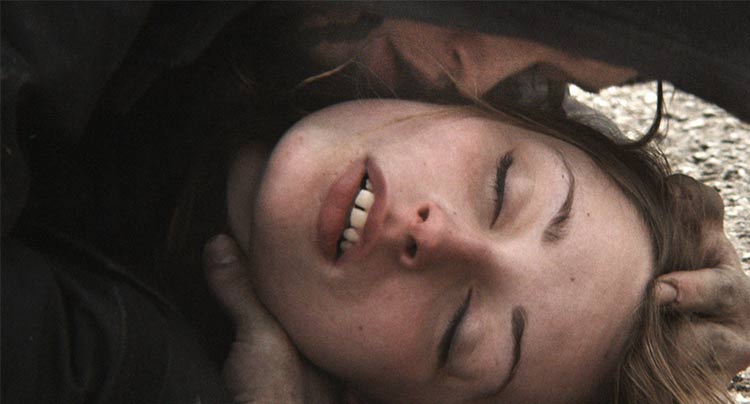 As directors, how did you guys pull off such a seamless blend of professional and non-professional actors?
Josh: Well whenever we would include an actor, they were always introduced in character. Caleb Landry-Jones spent weeks getting into the character and really immersing himself. Arielle really set the bar for everyone else though. It's important to create a vibe where everyone immediately feels comfortable on set. You don't want to director someone, you want to see where they're going and then tell them what they need to do.
Benny: I don't look at it as blending actors and non-actors. I look at as a first–time actor who never got the chance fore. And this requires a little more work on our part. But when we approach a scene, we know that we have an anchor of an actor. Though we had to treat Maynard differently to get him to say his lines.
Josh: Yeah, we knew we only until a certain time at night before his alcohol intake was too much. You couldn't go near him because he would start a fight with you.
Arielle: Then he would threaten to not give back equipment.
Josh: He didn't know Caleb was an actor, he thought it was actually Ilya He went up to Caleb and said, "Hey, lets fuck these guys up and take their equipment."
Really?
Josh: There's a wide shot in that party sequence in the back of the band shell that if you pause it on your screen you can see him fighting his own shadow.
Coming off the wonderful sports documentary Lenny Cooke why did you decide to make this a feature film rather than a straight up documentary?
Josh: Streetwise was a big influence on us. I wanted to make a film that Polanski would be proud of and impress the Polish tragic scene. This film was never a reality to me. It was always an opera. We couldn't get through that by presenting it as reality. We needed to twist things up.
When I saw The Wolf of Wall Street, I sent Scorsese a tweet asking why didn't he cast the real Jordan Belfort. Because he's sooo interesting. If you watch one interview with the real Jordan Belfort you'll see this guy is filled so many nuance details that even Leonardo DiCaprio couldn't [match].
Benny: A lot of times documentaries are looked at as a separate thing. Oh, that's a documentary. But they can be movies as well. Documentaries tend to be a social thing, like something that you can learn from. With Lenny Cooke we were going against that idea. We wanted it to be a real movie, so in a way were fictionalizing a lot of reality.
You guys crossed that line in Lenny Cooke, with the edited part when Lenny goes back in time to talk to his younger self.
Benny: Yeah, we took a lot of liberties with the editing and the ending. So in Heaven Knows What, we took the source material and fictionalized it, really heightening it. We changed things to make you feel a certain way.
Yeah. You're right. If you think about it, the difference between documentary and a feature movie isn't all that different after all.
Josh: Exactly. I mean The Wolf of Wall Street was a documentary. Basically any biopicture is a documentary. Take Taxi Driver. What's happening there? It's essentially a documentary on Paul Schrader's time as a taxi driver in New York City, it just indulges in his fantasies. I think every movie is a documentary. I think you could make an argument that Lord of the Rings is a documentary. Documenting emotions that happen in that moment that will never happen again.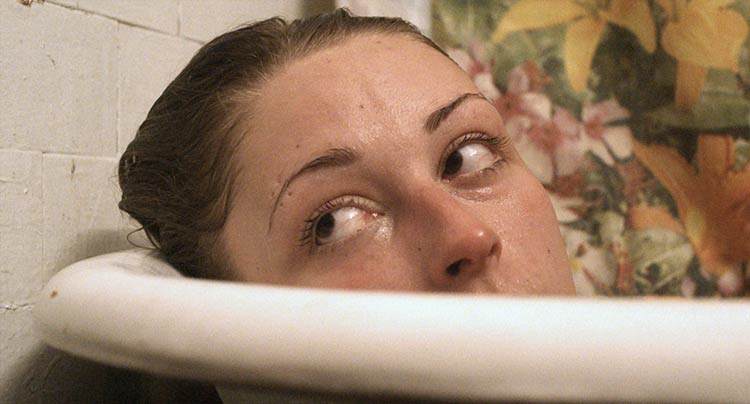 Considering this mostly takes place on the streets and is based on true events, I was surprised by the lack of handheld cinematography.
Benny: Yeah, that was a conscious decision. It would have made too much sense to do handheld. It would have given off a different vibe. Doing on a tripod allowed us to counteract what the world was given us.
The majority of the film was shot up close but there are a few wide shots too.
Josh: Yeah. I actually had a long talk with our cinematographer Sean before we started the movie and told him you have to push me to go wider sometimes. So every once in a while he would look at me and ask if we should go wide now.
Benny: There was one wide shot that was added late, which is when they leave the first pharmacy that they steal from, and it adds suspense because you're not sure if [the store owners] are going to come out.
My favorite shot of the film is the opening one in the psych ward—long continuous take, no audible dialog, set against disorienting synth music.
Josh: Yeah, it's a 4 and half minute shot.
Benny: Art department wise, it took a full day to get. It took us about 4 hours to get the shot.
Josh: We've been dying to work with a proper Steadicam operator for a while.
Benny: It was funny because each person wanted to out-do the other guy, I can go on a bigger lens, etc. It just got better and better.
Without giving too much away, why did you choose end the story where you did?
Josh: It's strange because we had a totally different scripted ending. I remember the first time I told Arielle about this story she was like, "Okay. I guess that works." That meant a lot to me that she wasn't really into that ending. So we knew it wasn't right. We knew we needed to go as far as possible with the Arielle nightmare and then come back to Mike's character.
Arielle always talks about how much she hates repetition in her writing. We always thought that was ironic because that lifestyle is all repetition. But that's why she goes back to Mike, it's the same old thing.
Arielle: When I was in that lifestyle I didn't realize how repetitive it was. Even though you're doing the same thing every day, you still have the little subtle dramas that go on.