Heaven Knows What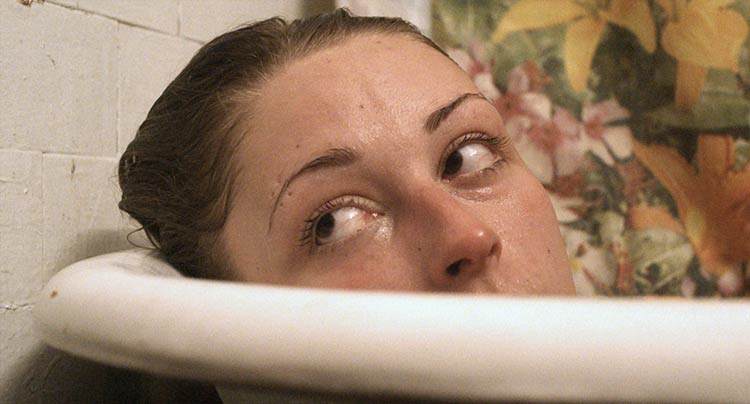 An honest and discomforting portrait of the heroin subculture found within the streets of New York City.
Like their previous film Lenny Cooke, sibling directors Benny and Joshua Safdie focus on a true story in Heaven Knows What, only this time they shoot it as a feature narrative instead of a documentary. The story behind it is unbelievable. While researching another project, Joshua ran into a young woman named Arielle Holmes and soon discovered her heartbreaking story of being a former homeless heroin addict who nearly died from a suicide attempt. So the Safide's convinced Holmes to write a book about her life and then decided to have her play herself in the film. The result is an honest portrait of the heroin subculture found within the streets of New York City.
Heaven Knows What opens with a haunting exchange between Harley (Arielle Holmes) and her abusive boyfriend Ilya (Caleb Landry Jones), who is screaming that if she really loved him, she'd have killed herself by now. Neither of them are in a right state of mind, both being gaunt heroin junkies living on the streets of New York City. Harley eventually takes Ilya up on his wishes and slits her wrist, nearly killing herself right in front of him. After miraculously surviving her suicide attempt, Harley ends up in a psych ward at the Bellevue hospital.
The film doesn't spend much time showing her stay at the hospital, lasting only as long as the opening credits, but cinematographer Sean Price Williams (The Color Wheel, Somebody Up There Likes Me) makes the most of it. This visually stunning scene involves frequent camera movement and focusing to mimic the disorienting state of a heroin addict's mind. On top of that, a dizzying synth score completely drowns out all other noises, making these moments feel more fragmented than cohesive. It's a spectacular montage all aspiring filmmakers should watch.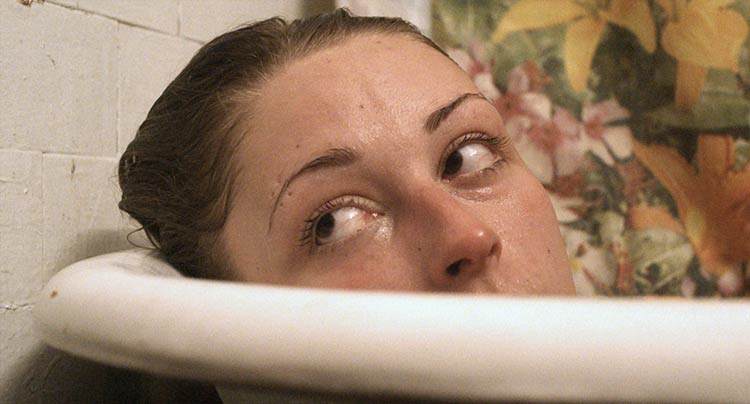 Sadly, Harley ends up right where she left off after being released from the hospital. Even though Ilya isn't around to manipulate her anymore, Harley continuously makes poor decisions. She trades a physically dangerous boyfriend for a slightly more stable yet equally addicted one named Mike (Buddy Duress). But because Mike is a drug dealer, Harley remains on her path of self-destruction.
The Safdie brothers paint a hopelessly depressing picture by focusing on her dangerous urge to receive the next rush of heroin. Furthermore, just when opportunities of escape begin to surface–such as Ilya finally finding a way off the street for a trip to Florida–they're crushed as fast as they can develop.
Caleb Landry Jones is the most recognizable name in the cast and one of the few professional actors, but that doesn't mean he puts on the best performance. Two of the best performers are non-actors off the street, Holmes and Duress. Both use their real life experiences to provide a level of authenticity that transcends basic acting. Not being able to distinguish real actors between non-actors is a testament to everyone involved.
Heaven Knows What tends to wander exactly like its characters do, without a predefined destination or sense of urgency. Showing that life is only worth living until the next high makes it all the more discomforting to watch. Their relentless determination for the next heroin fix–even resorting to such dismal means as stealing mail in hopes of finding a gift card to sell–is what keeps us transfixed to the screen. Like the wayward lives of its characters, it's never knowing what's going to happen next that makes for a fixating film.
Originally published on 9/7/14 as part of our TIFF coverage
Heaven Knows What Movie review