Home » Features » Video Essay: Social Anthropology In Narratives of Darren Aronofsky
Video Essay: Social Anthropology In Narratives of Darren Aronofsky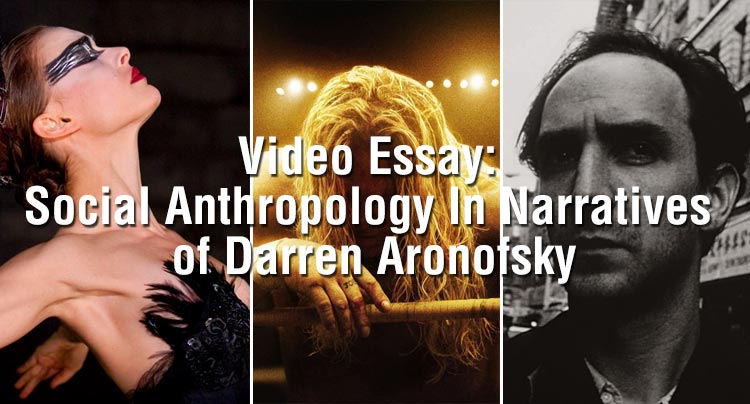 From the outset, the films of Darren Aronofsky seem as different from each other as any filmography can be. There's the microbudget black and white feature debut
Pi
; the drug-addled, head-spinning
Requiem For A Dream
; the ambitious, time-spanning love odyssey that is
The Fountain
; the Dardenne Brothers-influenced intimacy of
The Wrestler
; the psycho-sexual ballet drama
Black Swan
; the upcoming biblical retelling of Noah's Ark in
Noah
. However, if you consider Aronofsky's educational background, namely his majoring in film and social anthropology during his undergraduate days at Harvard University, the visual DNA of his entire body of work becomes clearer. Each of his films follows a visual mapping that demonstrates the anthropological study of cultural continuity; they depict rituals (the drug use in
Requiem
, the spectator sport of
Wrestler
), symbolic behaviors (the time traveling of
Fountain
, the repeating paradigms and motifs in
Pi
), gender relations (
Black Swan
) and resurgent religiosity (
Noah
). In fact, while Aronofsky is revered for having an eclectic body of work that centers on supremely independent and strong protagonists that foil one another, his visual canon is more interested in exploring the ambiguities and conflicts of a broader social life—if not a more universal social experience.
Author: Nelson Carvajal
Nelson Carvajal is an independent digital filmmaker, writer and content creator. His video essays on cinema have been published on indieWIRE's Press Play and Fandor's Keyframe. Carvajal's video art pieces and experimental short films have screened at the London Underground Film Festival, the 2010 International Digital Film Festival and the Oregon Independent Film Festival.