Way Too Indie's Top 10 Most Anticipated Films Playing Sundance 2013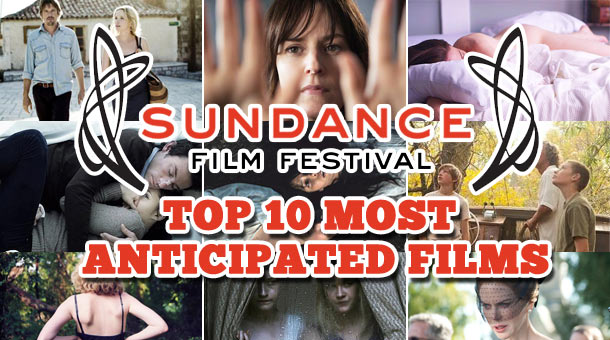 With 2012 behind us and the Oscars only weeks away, the year in film for 2013 is just about to get underway. Park City, Utah is home to the Sundance Film Festival, a showcase for new independent films in America and (to a lesser degree) the rest of the world. Despite running at the start of the year, Sundance has premiered plenty of films that have eventually gone on to successful runs at the box office and award shows. If you want an example, look no further than last year when Beasts of the Southern Wild premiered to raves and ended up with four Oscar nominations including Best Picture.
So now with Sundance already getting underway, will there be another film ready to ride a wave of success all the way to awards season at the end of the year? Since Way Too Indie won't be attending the festival this year we won't be able to see any of the films playing yet, but we've gone through the festival line-up and picked the movies we're most excited to watch. If you want to check things out yourself, the Sundance 2013 line-up can be seen here.
Way Too Indie's Top 10 Most Anticipated Films Playing Sundance Film Festival 2013
Before Midnight (dir: Richard Linklater, Premieres)
Back in 1995 Richard Linklater released Before Sunrise, a simple but enjoyable film about an American (Ethan Hawke) and a French woman (Julie Delpy) spending the day together in Vienna. Nine years later Linklater, Hawke and Delpy reunited for Before Sunset which found the two characters reuniting in France. Sunset turned out to be one of Linklater's best movies, and ever since then people have been wondering if a third film would ever get made. Now, nine years after Before Sunset, the three have reunited again for Before Midnight. It remains to be seen whether or not Midnight will live up to the quality of Sunrise and Sunset, but either way it'll be nice to catch up with Jesse and Celine again. [C.J.]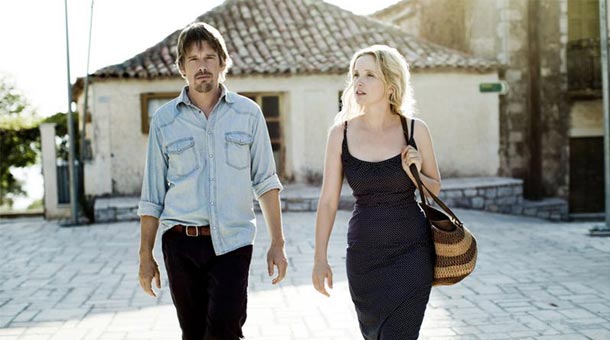 Before Midnight
Touchy Feely (dir: Lynn Shelton, U.S. Dramatic)
Lynn Shelton is no stranger when it comes to Sundance, Touchy Feely will be her third film in a row that will play at the festival. Her previous film, Your Sister's Sister, was one of my favorite films of 2012, so I was naturally excited to hear that she would be presenting a new film this year. Back again for a lead role is Rosemarie DeWitt who plays a free-spirited massage therapist but develops a mysterious aversion to bodily contact, which makes her job intolerable to do. Shelton explains that the film is "Literally and figuratively about attempting to live in your own skin." If it is anything like her previous films, we should expect a film with less script thus more natural feeling dialog, which helps maker her films so genuine. [Dustin]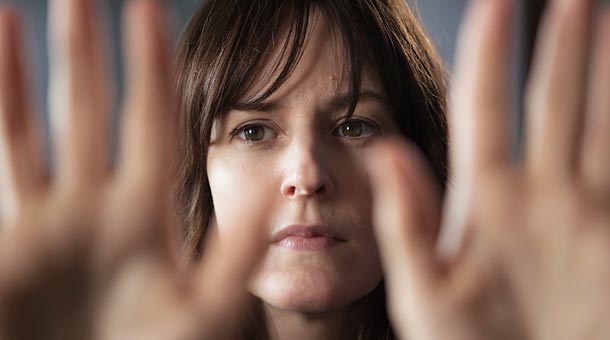 Touchy Feely
Concussion (dir: Stacie Passon, U.S. Dramatic)
When the line-up was announced I ran through the lists as quick as I could, looking for familiar names and faces, I picked up on the storylines I thought I'd like instantly, and ignored one or two I knew I wouldn't. Looking through the list again, with personal taste and bias set aside, I noticed quite a few more that had originally got tossed aside. I saw the film still that promoted Concussion on the festival's programme for U.S. Dramatic and was drawn in to read more. The woman looked exhausted yet beautiful; I read the small description below and was eager to find the About the Director video. Written and directed by Stacie Passon, one of the many female directors amid the Sundance 2013 line-up, the film depicts the life of a married lesbian couple, and primarily focuses on one woman's struggle of feeling alone, jealous and ultimately sexually abandoned by the person she thought loved her the most – an interesting and diverse storyline. [Amy]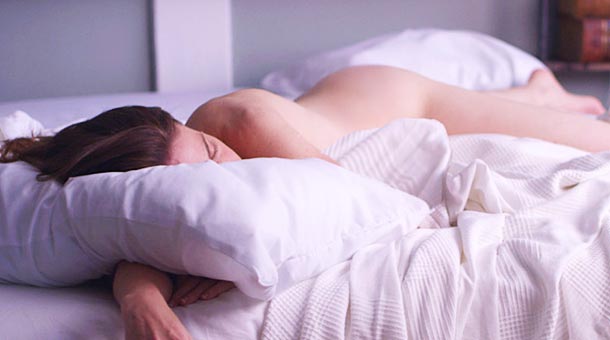 Concussion
Upstream Color (dir: Shane Carruth, U.S. Dramatic)
It has been nearly 10 years since Shane Carruth took Park City by storm with his debut film Primer. Since then his name has barely been mentioned, except for a "special thanks" credit in Looper, until just recently when Sundance made its lineup announcement. Sticking the genre he knows best, Upstream Color looks as if it is another science fiction mind-trip from Carruth. Amy Seimetz plays a woman who has been drugged and brainwashed by a small-time thief. She ends up falling in love with someone who may also be under the same influence. The film has generated a lot of buzz around the internet, making people wonder if he could once again win the Grand Jury Prize. [Dustin]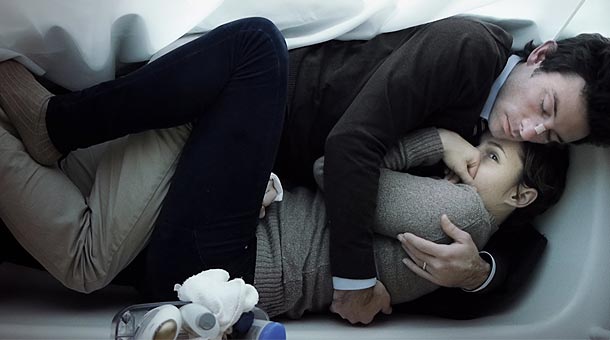 Upstream Color
I Used To Be Darker (dir: Matt Porterfield, NEXT)
Back in 2010 Matt Porterfield released Putty Hill, a radical and surprisingly powerful film that slowly built up a following of critics who passionately supported it. Shot on an incredibly low budget over 12 days, Putty Hill stood out for its gorgeous cinematography, excellent use of unprofessional actors (including pop singer Sky Ferreira) and unorthodox format that made it feel like a hybrid between documentary and fiction. Two years later Porterfield has returned, this time to a bigger venue, and will hopefully make a bigger name for himself. The story in I Used To Be Darker involves an Irish runaway staying with her American aunt and uncle whose marriage is falling apart. Going by the trailer it looks like Porterfield might have another winner in store. [C.J.]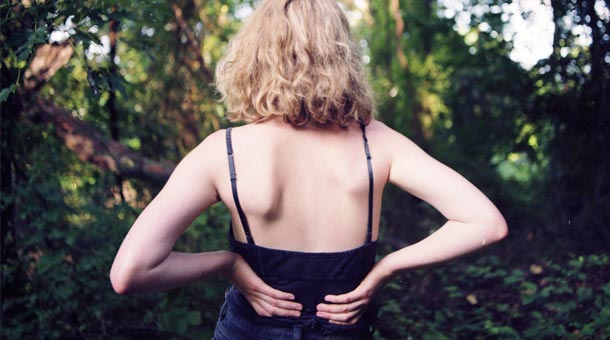 I Used To Be Darker
Emanuel and the Truth About Fishes (dir: Francesca Gregorini, U.S. Dramatic)
There's an unintentional theme occurring with my choice of films, being that they're all directed by women, this one however, is a film that gains greater depth given that the auteur is female. Emanuel and the Truth About Fishes represents the personal story Francesca Gregorini has portrayed through a young female character whose mother died at child birth, therefore leaving her daughter with a missing piece to her life. The director admits that this film is autobiographical as being unable to bare children she relates to the main character's difficulties and hardship. Francesca Gregorini lays out her feelings and emotions towards loss and despair for the world to witness through this promising, very moving film. [Amy]

Emanuel and the Truth About Fishes
Mud (dir: Jeff Nichols, Spotlight)
Mud opened to a warm reception when it premiered at the Cannes Film Festival last year, where it was in competition for the esteemed Palme d'Or award. Though Jeff Nichols' previous thriller Take Shelter was certainly worth a watch, Mud looks like it could be an even more intense thriller than his previous work. The first trailer for the first recently surfaced on the web, just ahead of its U.S. premiere, and it certainly looks promising. Matthew McConaughey appears to have found his niche in playing the "bad guy" role recently, first with Killer Joe and now with this. [Dustin]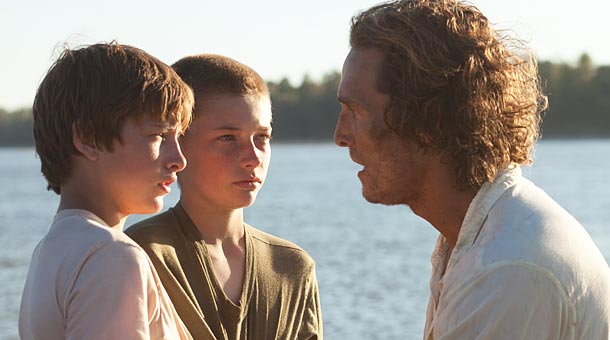 Mud
We Are What We Are (dir: Jim Mickle, Midnight)
Anyone who considers themselves a fan of horror films should keep their eye on Jim Mickle. Years ago his debut feature Mulberry Street, about a virus in New York City that turned people into rat-like creatures, was overlooked by people when it got released in After Dark's "8 Films to Die For" series. Years later Mickle finally started to make a name for himself with Stake Land, an ambitious film about a vampire apocalypse. Now Mickle has returned with We Are What We Are, a dark story about a family trying to keep its horrifying traditions alive. A remake of the 2010 Mexican film with the same title, Mickle has proven himself to be a unique and talented director in the horror genre and we can only hope that his latest movie will continue that trend. [C.J.]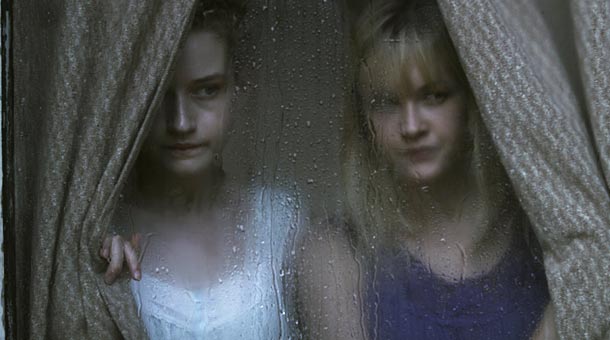 We Are What We Are
In a World (dir: Lake Bell, U.S. Dramatic)
Trying to keep updated with all Sundance news and updates I immediately began following almost all the directors of the official selection on Twitter in search of more information. Lake Bell was one of the later profiles I came across, and now she feels a very familiar personality and a director whose work I am really eager to see. After reading some of her seriously happy, excitable and endearing tweets towards In a World and watching the interview she gave about the film I picked up instantly on her wonderful charm and have high hopes for In a World to surprise Sundance. [Amy]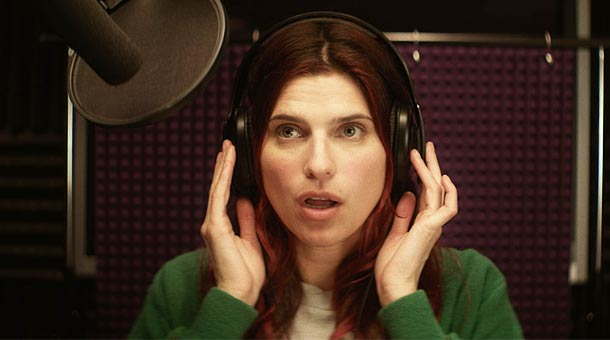 In a World
Stoker (dir: Park Chan-Wook, Premieres)
Park Chan-Wook is known best for his Vengeance Trilogy, which includes his outstanding film that previously earned him a trip to Sundance, Oldboy. This year he will be bringing his first attempt at an English-language based film, about a woman who is dealing with the recent passing of her father when a mysterious yet charming family member shows up that she has never met before. Soon she starts to suspect this family member may have some ulterior motives. Stoker is said to be a cross between a psychological thriller and a horror film, so with a veteran like Park Chan-Wook at the helm, consider this writer highly intrigued. [Dustin]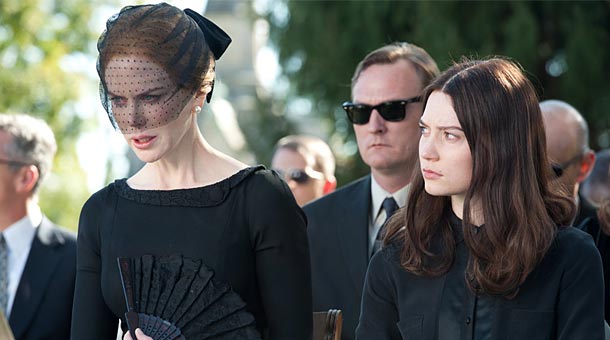 Stoker
Other films we are looking forward to
Joseph Gordon-Levitt's writing and directorial debut Don Jon's Addiction; George Tillman Jr.'s passion project The Inevitable Defeat of Mister and Pete; teenage drama Very Good Girls; Midnight line-up films including S-VHS (the sequel to V/H/S), Hell Baby, Magic Magic and In Fear; Calvin Reeder's sure to be divisive The Rambler; Zal Batmanglij and Brit Marling`s follow-up to Sound of My Voice called The East; and Blue Caprice, a drama based on the Beltway sniper attacks. The Sundance film festival officially started today in Park City, Utah and will continue through January 27th.