Not Just An Indie Darling: Why Oscar Isaac is Hollywood's Next Big Star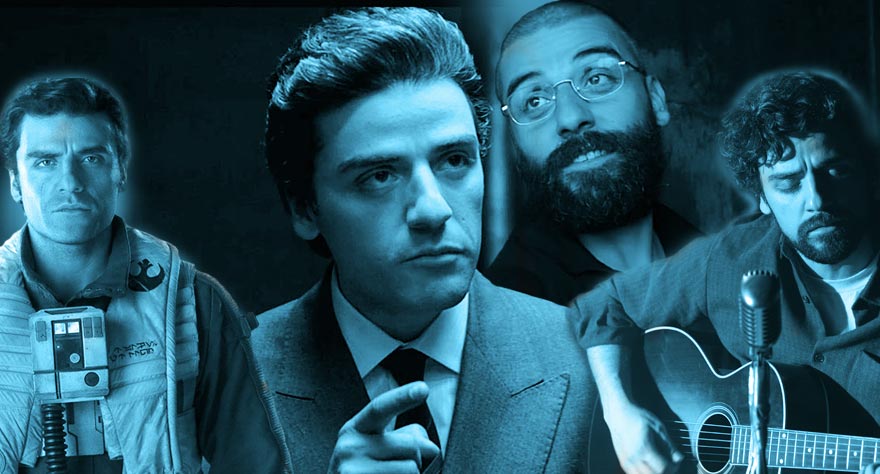 2015 confirmed that the years of movie stars carrying huge box office weight are behind us more than ever. Stars and starlets who heralded huge hits in the past were in some of the biggest flops of 2015; Bill Murray with Rock the Kasbah, Sandra Bullock with Our Brand is Crisis, Hugh Jackman with Pan and Chappie, and Bradley Cooper with Aloha and Burnt. Yet Hollywood works in circles, so someone is bound to rise from the ashes to become a true "movie star".
In 2014, Chris Pratt became the talk of the town after a giant year with Guardians of the Galaxy and The Lego Movie. He even had a pretty good 2015 starring in Jurassic World. Yet, Pratt doesn't have all of the characteristics of the Golden Age of Hollywood's leading men and women. His expressive charisma and good looks don't completely compensate for his limited range. It's hard for him to carry a film without strong assistance from a supporting cast, which was noticeable in Guardians of the Galaxy but was more obvious after playing second fiddle to Bryce Dallas Howard in Jurassic World.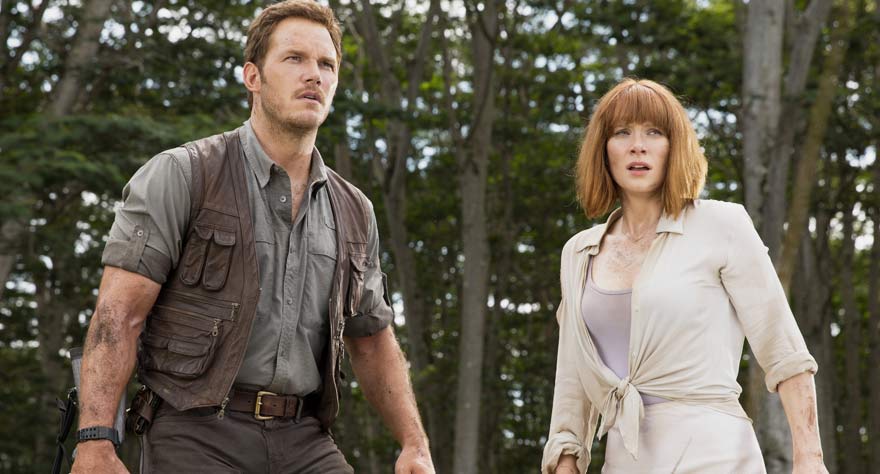 Jurassic World movie stars Chris Pratt and Bryce Dallas Howard
Furthermore, Pratt's mark has never actually been tested; nothing has been sold on his image alone. The Marvel, Jurassic Park, and even Lego brands all have a built-in fan base that assures their films from being box office failures. In fact, many of Marvel's biggest actors have proven to disappoint outside of the franchise: Chris Evans hasn't led a non-Marvel film to a gross over $60 million; Robert Downey Jr.'s biggest hits have all been franchise films; Chris Hemsworth has had many leading endeavors tank. Marvel hasn't historically made any bonafide box office stars; why would Chris Pratt be different?
But another talent has been awoken and he has been thrown into the center of the public's eye: Oscar Isaac. In Star Wars: The Force Awakens, Isaac's Poe Dameron isn't as utilized as heavily as Finn and Rey, but the part does draw resemblance to the introduction of Harrison Ford's Han Solo in A New Hope. The two are both cocky, sharp-witted pilots who play the magnetic, charming sidekick. What Isaac has in The Force Awakens that Ford didn't in A New Hope is experience and a tangible acting prowess.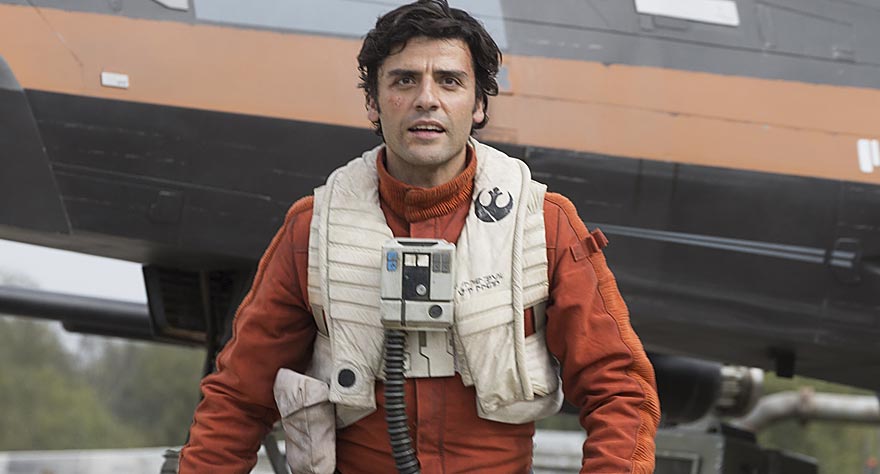 Oscar Isaac as Poe Dameron in Star Wars: The Force Awakens
While A New Hope was essentially Ford's acting debut, Isaac already has many acting roles under his belt showing his versatility and range. His first leading performance as Llewyn Davis in the Coen Brothers' Inside Llewyn Davis earned him critical praise and more than a dozen Best Actor mentions. In 2014, he received accolades for his leading performance in A Most Violent Year. And his most impressive box office turn was from this year, Ex Machina, which boasts many critical mentions and award traction.
These indies are obviously in the little leagues when it comes to box office and public visibility, but with The Force Awakens, Oscar Isaac will now become a household name. On top of red carpet events and press conferences, Isaac has been making the rounds on talk shows displaying his confidence and personality. His real life persona is a dashing combination of Pratt's goofiness and Tom Cruise's charm, but his talent and scope arguably exceeds them both. Add in his musical talent, and Isaac becomes a double threat that is easy for the public to latch on to.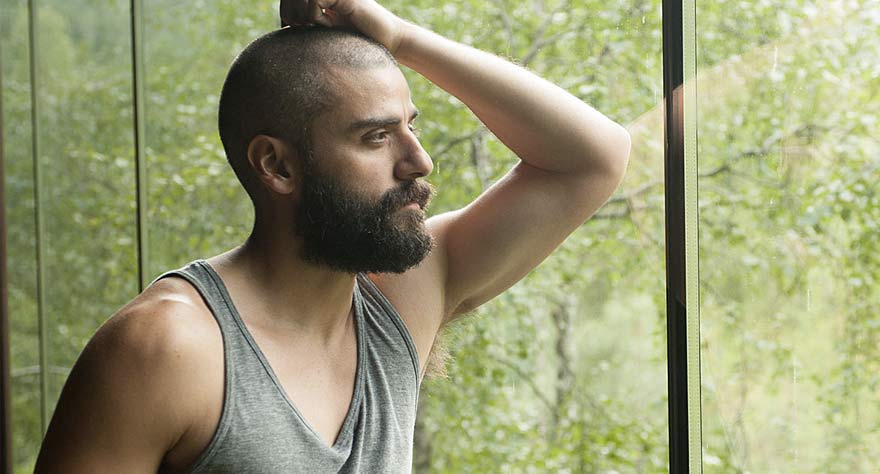 A pondering Oscar Isaac in Ex Machina
Even though Poe Dameron seems underutilized in The Force Awakens, it's worth noting that Han Solo's presence is much more noteworthy in the next two installments of The Empire Strikes Back and Return of the Jedi. With all signs pointing to a derivative series and some characters out of the way, Isaac's Poe could have much more to do in the next episode. Furthermore, The Force Awakens is only the beginning of Isaac's blockbuster reign; he is playing the titular villain in the upcoming X-Men film.
With a strong platter of future releases, Oscar Isaac has the potential to latch on to Hollywood and leave a lasting impact. The Star Wars series has started and killed many acting careers, especially Hayden Christensen and Mark Hamill who struggled to brand themselves outside of the series. But Isaac isn't like these two; he has already proven himself to be strong enough in his past endeavors to outlast the curse. After his franchise contracts run up, he will be one of the most in-demand actors in Hollywood. His possibilities will be endless.