Most Anticipated Films of 2016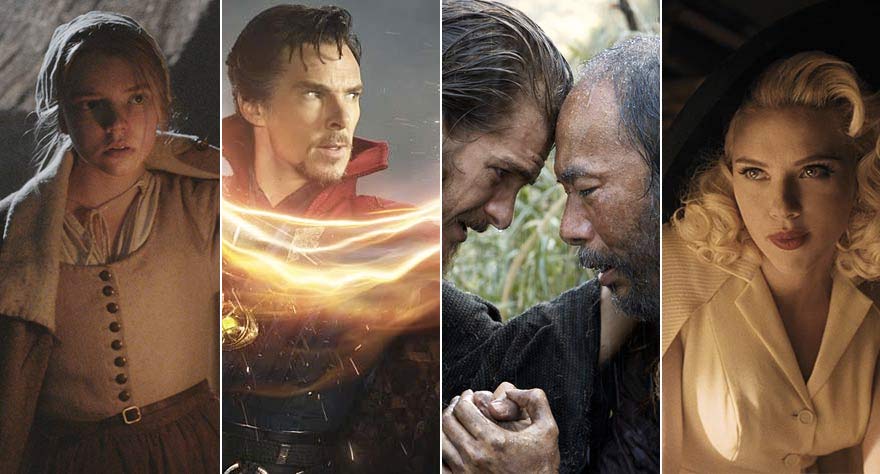 It's January, the Oscar nominations are out there and everyone's giving their two cents about Hollywood race/gender bias, complaining that their favorite movie didn't get enough attention, and praying to the golden-statue gods that Leonardo DiCaprio finally nabs that elusive award he's been chasing since he was five years old or something.
2015 was a fascinating year in film. But to be real, it's exhausting getting pelted left and right on social media with people's thoughts on the Oscars and their grievances with this past year in film. What's more, we're in a veritable dead zone at the movies right now, with little of significance (all due respect) hitting theaters in these last winter months. What better to do, then, than to look beyond awards season and run down our most anticipated movies of 2016?
From arthouse to mega multiplex, there are pictures in the works that we can't wait to feast our eyes on. Cinephile favorites Rodrigo García, Jeff Nichols, Whit Stillman, the Coens, and Kenneth Lonergan are all ready to blow us away again with their latest offerings, while Disney looks to have another banner year with two Marvel films and a Star Wars spinoff waiting in the wings. Beloved veterans Martin Scorsese and Richard Linklater are back with a pair of ensemble pieces while up and coming rookies Damien Chazelle and Ana Lily Amirpour return to prove their breakout hits were just the beginning of their long and fruitful careers.
So, while everyone else continues to moan about Oscar racial bias while simultaneously butchering Alejandro González Iñárritu's name, join us as we look forward to what should be a spectacular year in film.
Way Too Indie's Most Anticipated Films of 2016
31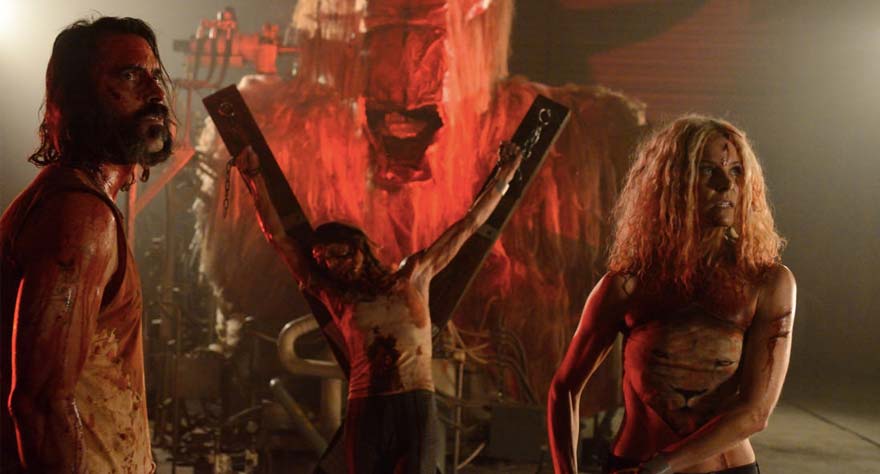 Rob Zombie is one of the most polarizing genre filmmakers working today, with equal amounts of people believing his films to be brilliant art or tasteless filth. His latest film, 31, has received lots of hype leading up to its Sundance premiere due to an MPAA controversy. If there's anything we've learned from Zombie's past features, it's that he's completely unafraid of going too far in regards to grim violence. His breakout film, The Devil's Rejects, is an exercise in brutality that also includes some unexpected moments that are genuinely sweet and endearing. According to the director, 31 features a similar tone to the aforementioned film, which is definitely a positive thing. Set on Halloween night in the 1970s, the film finds a group of psychotic clowns capturing unsuspecting people and forcing them to play deadly carnival games. While this could be perceived as cheesy, Zombie's history of going completely balls to the wall with everything leaves little doubt that 31 will be genuinely unsettling. [Blair]
Assassin's Creed
Game players across the globe have long been eagerly awaiting Justin Kurzel's adaptation of the popular action-adventure series, Assassin's Creed. And seeing as it's one of my most anticipated films of 2016, you'd think that I'm a die-hard fan of the game as well. Surprisingly, I've never played it (despite always having had an interest in doing so), and thus my excitement to check out Kurzel's adaptation doesn't stem from adoration of the original source material. More so, it stems from my love of the cast and crew at the helm of the project. Assassin's Creed is co-written by Michael Lesslie, one of the co-writers of Kurzel's brilliant adaptation of Shakespeare's Macbeth, from last year. It's shot by Adam Arkapaw (also Macbeth, True Detective, Top of the Lake, Lore, The Snowtown Murders, Animal Kingdom), undoubtedly one of the world's finest working cinematographers. And lastly, the film stars Michael Fassbender and Marion Cotillard who, with Macbeth, already proved what a dual force they can be on screen. It's hard not to expect greatness from this immensely talented group of individuals' next cinematic output. [Eli]
The Bad Batch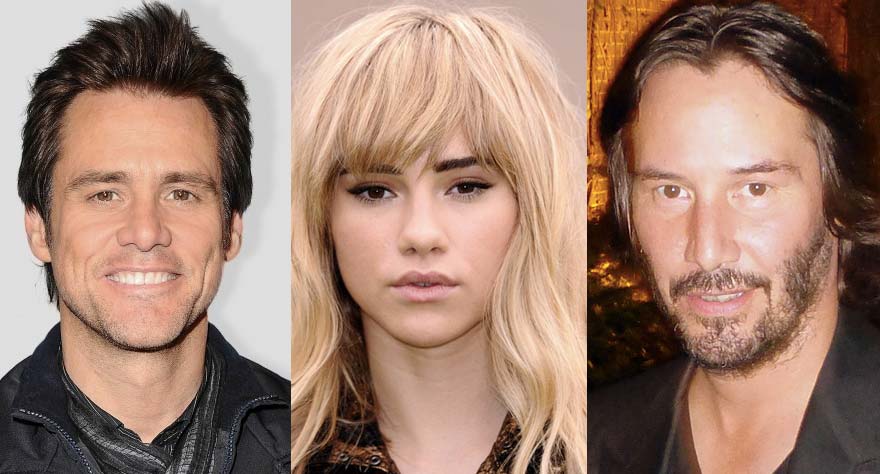 Ana Lily Amirpour made a huge impression on the indie world a couple years ago with her directorial debut of A Girl Walks Home Alone at Night, even landing on our list of the Best Foreign Films of 2014. With her upcoming film The Bad Batch, Amirpour scores big name actors Jim Carrey and Keanu Reeves (though the extent of their roles is unknown at this time) along with Diego Luna and Suki Waterhouse to star in a film described as a cannibal love story set in a post-apocalyptic Texas wasteland. We can only hope Amirpour offers another highly stylized genre mashup like she did in her first effort, and capitalizes on the extraordinary talent she's been blessed with here. While there hasn't been an official release date announced yet, we'd expect The Bad Batch to premiere on the festival circuit later this year. [Dustin]
Bad Santa 2
Comedies are often funniest when they make you laugh in a very particular, unique way that may not be for everyone, but is just right for you. 2003's Bad Santa was that kind of movie for me, with its irreverent, dark, disgusting sense of humor still making me laugh hysterically over a decade after I first watched it. In its (true) sequel, Bad Santa 2, Billy Bob Thornton reprises his role as scummy small-time crook/mall Santa Willie Stokes as Mean Girls director Mark Waters sits at the helm. Joining Thornton onscreen are Tony Cox (reprising his role as Willie's partner in crime, Marcus), Christina Hendricks, Kathy Bates and the returning Brett Kelly as pudgy Santa admirer Thurman Merman. Principal photography for the film commenced just recently, and with Zoolander 2 on deck this year as well, I'm beginning to have high school flashbacks of spilling my popcorn at my multiplex from laughing so hard. [Bernard]
Captain America: Civil War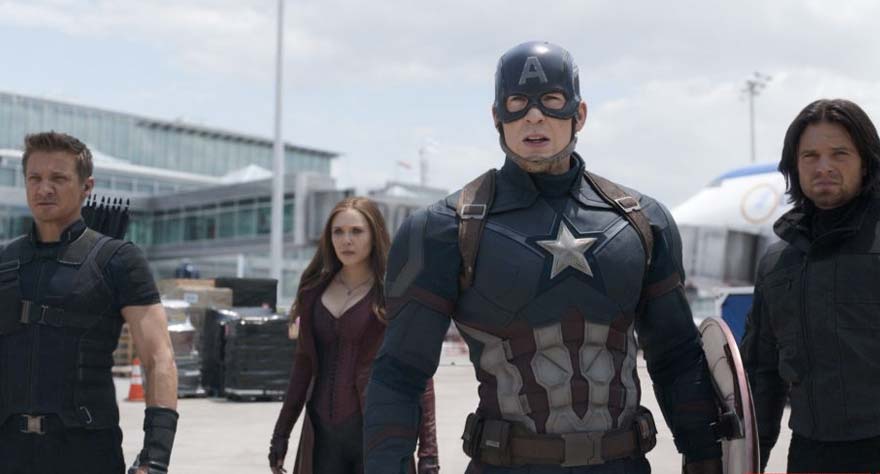 With Ant-Man, the Marvel Cinematic Universe concluded "Phase 2" of its ongoing celluloid superhero saga. In that time, heroes have been born, friendships have been forged, and Avengers have been assembled. Those first two phases of films—12 pictures in all—have led to the kickoff of Phase 3: Captain America: Civil War. This is a film that will pit hero against hero and probably disassemble The Avengers as we know them today, as the US government wants superheroes to register their powers; not every hero thinks they should, creating a philosophical divide and both sides are digging in. There hasn't been a film in the MCU franchise with this much at stake. It not only marks the beginning of the end for some characters and storylines, it also marks the beginning of the beginning for others, making the film a critical point along a dynamic timeline that Marvel has projected into 2019. To add a twist, Civil War marks only the third time an MCU director has helmed a sequel of his previous film. Jon Favreau, director of what once was best of the MCU, Iron Man, directed Iron Man 2 to disastrous creative results. Joss Whedon, who directed the film that toppled Iron Man as the best—The Avengers—directed that film's sequel, Avengers: Age of Ultron; his results weren't much better than Favreau's. That pattern now continues. Brothers Anthony and Joe Russo return from helming Captain America: The Winter Soldier, the MCU film I strongly believe tops them all, to direct this one. Will the superhero sophomore jinx sting the Russos like those before them? I hope not, and I can't wait to find out. [Michael]
Cosmos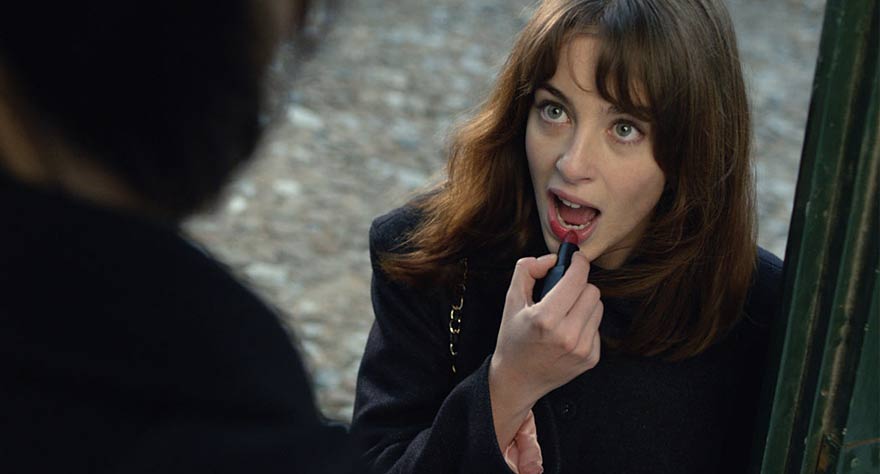 The fact that Andrzej Zulawski has returned to feature filmmaking after a fifteen-year hiatus should be a cause for celebration. Like many of the Polish auteurs, from Kieslowski to Polanski, Zulawski's images are always striking. His Cronenberg-esque English-language horror film, Possession, is among the best of its kind, brimming with terror and excitement. But it's possible Cosmos, with its suggestively panoptic title, could be something more ambitious. Perhaps it will be more comparable to Zulawski's unfinished opus, On the Silver Globe, as the plot also seems relatively abstract. Regardless, the film is shaping up to be quite the triumph. It premiered in August of last year at the Locarno International Film Festival to rave reviews, so it would appear the great director has not lost his footing. [Cameron]
Doctor Strange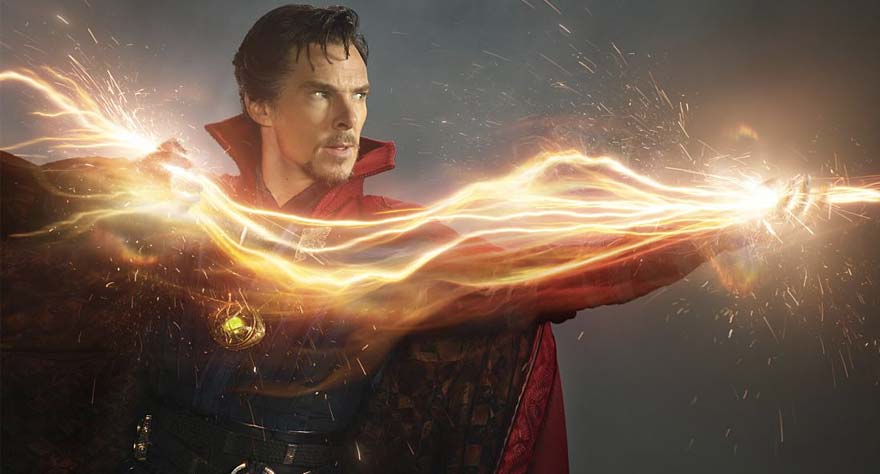 I don't know much about Doctor Strange, but what I do know points to possibly Marvel Studios' strangest (yeah, OK, pun intended) film so far. Benedict Cumberbatch as an intergalactic crime-fighting magician? I'm down with that. The film's director has also piqued my interested, as Scott Derrickson could bring a dark edge to that could-be goofy one-sentence description. Derrickson is one of the best filmmakers working today in mainstream horror, even if I was greatly disappointed by his last film, Deliver Us from Evil. Marvel has had a rocky history with directors with a vision, though I think this narrative is a little overplayed considering what we see on screen—the pre- and non-Avengers films have always had a bit of the filmmaker's character in there, so I expect Derrickson's style to show on screen. Along with Cumberbatch, Doctor Strange will also feature Rachel McAdams, Chiwetel Ejiofor as Baron Mordo (that has to be the villain, right?), Mads Mikkelsen, and Tilda Swinton as something called "The Ancient One." If Doctor Strange turns out to be as crazy and scary as I hope, it might be Marvel's new torch holder. [Aaron]
Demolition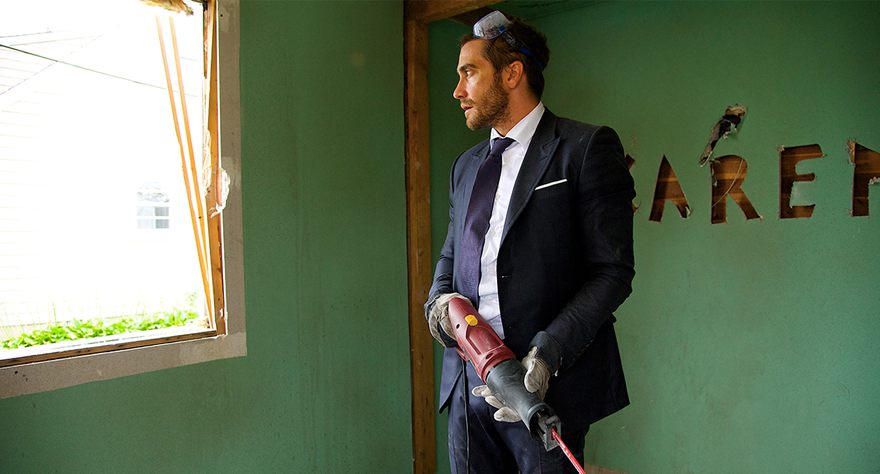 Fresh off the successes of his recent films Dallas Buyers Club and Wild, Jean-Marc Vallée's next directorial effort, Demolition, looks like more character-driven brilliance from the filmmaker. Starring the perpetually under-appreciated Jake Gyllenhaal, the film follows an investment banker who attempts to rebuild his life after the unexpected death of his wife. With a fantastic director, a fantastic lead, and a fantastic supporting cast—featuring the likes of Naomi Watts and Chris Cooper—there is a lot to get excited about when it comes to Demolition's upcoming release. While having a great cast and crew doesn't always result in a great movie, it certainly stacks the odds in favor of such, which is a justifiable cause for excitement. If the film can elicit the same kind of raw, human emotion that Vallée's previous works have, we're all going to be in for a treat when Demolition arrives in theaters this April. [Blair]
Elle
A cyberthriller starring Isabelle Hupert from genius provocateur, Paul Verhoeven? That's not a logline I need to hear twice. Verhoeven is chiefly remembered for his ability to pull off social commentary through science fiction better than just about anyone else in the game. He skewered the noxious politics of Robert Heinlin's military-approved novel, Starship Troopers, by adapting it in such a way that its virtues are mocked as opposed to upheld, resulting in one of the best anti-propaganda films of the past few decades. Prior to this, he exploded with the smash hit, RoboCop, a blockbuster about a corrupt company that seeks to saturate an impoverished Detroit with its state-of-the-art technology to profit through monopolized gentrification. But even before this, before the name Verhoeven was familiar to American audiences, he was churning out pulpy, Hitchcockian erotic thrillers that were supremely stylized and vigorously entertaining. With Elle, a film that sounds so Hitchcockian it's a wonder Brian De Palma isn't directing it. [Cameron]
Everybody Wants Some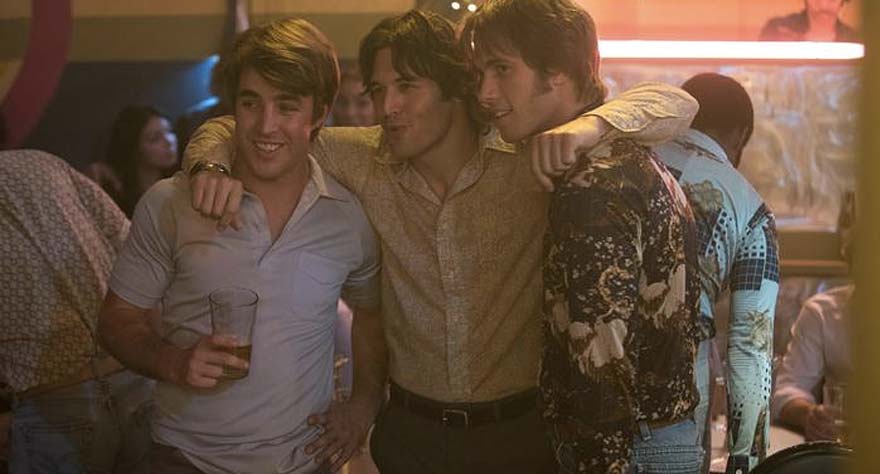 Following up his critically acclaimed masterpiece Boyhood, Richard Linklater heads back into familiar territory with a slacker comedy that has cult status written all over it. His upcoming film Everybody Wants Some follows a group of college baseball players in the early '80s who embark on a wild weekend of freedom and unsupervised adulthood. Fans of his '70s inspired high school stoner classic Dazed and Confused will undoubtedly notice similarities. That's by design as Linklater's newest film is a self-proclaimed "spiritual sequel" to the fan favorite Dazed, containing the same setup of boys chasing girls, drinking, and pot smoking, only a decade later. The former film introduced us to little-known actors who later became superstars (Matthew McConaughey and Milla Jovovich) so there's a chance the same could happen with the young cast here as well (Blake Jenner, Zoey Deutch, Ryan Guzman, Tyler Hoechlin, Wyatt Russell). Everybody Wants Some is slated to premiere at SXSW this year as the opening night film. [Dustin]
Ghostbusters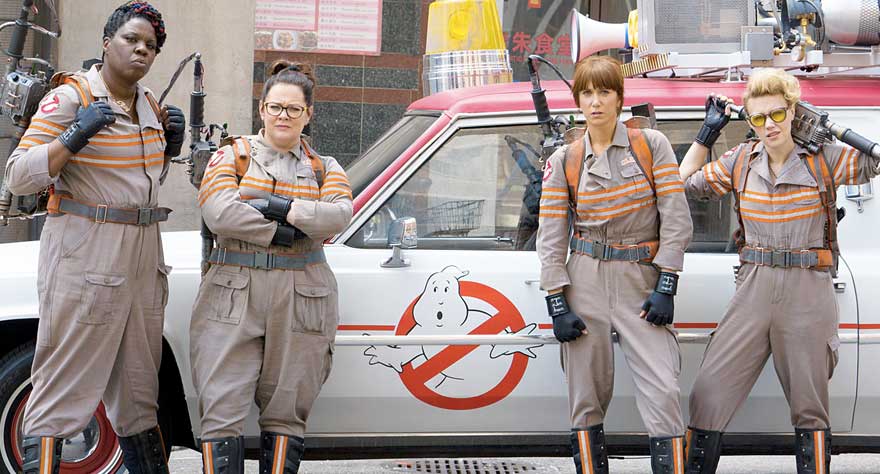 2016 appears to be going for some sort of record for Most Franchise Films distributed in a year. Almost every weekend sees some next installment of whomever your favorite superhero is (Batman, Superman, X-Men, and Captain America will all be hanging out in 2016), or the next star war or trek, and don't get me started on nostalgia-produced installations such as Independence Day: Resurgence, Zoolander 2, Finding Dory, and Bridget Jones's Baby. Straight old remakes are more rare, as they should be when the originals are so perfect. So while no one is likely hankering for another Jungle Book, Pete's Dragon, or Jumanji—though they are going to get them anyway—there is one remake we can get genuinely excited about this year: Ghostbusters. Re-imagining the 1984 classic with female leads (especially one made up of today's funniest women: Kristen Wiig, Melissa McCarthy, Kate McKinnon, and Leslie Jones), directed by a man who not only makes hilarious films but seems to innately understand the unique humor women afford to film, Paul Feig, is not only a great indicator that Hollywood might finally be wising up that we need less Get Hard and more Spy and Bridesmaids. Sure the film is banking on people's love for the original, but I'm betting the fresh perspective secures it as a success on its own and further proof the world wants to see ladies save the day while Chris Hemsworth plays the secretary. How's that for role reversal? [Ananda]
Hail, Caesar!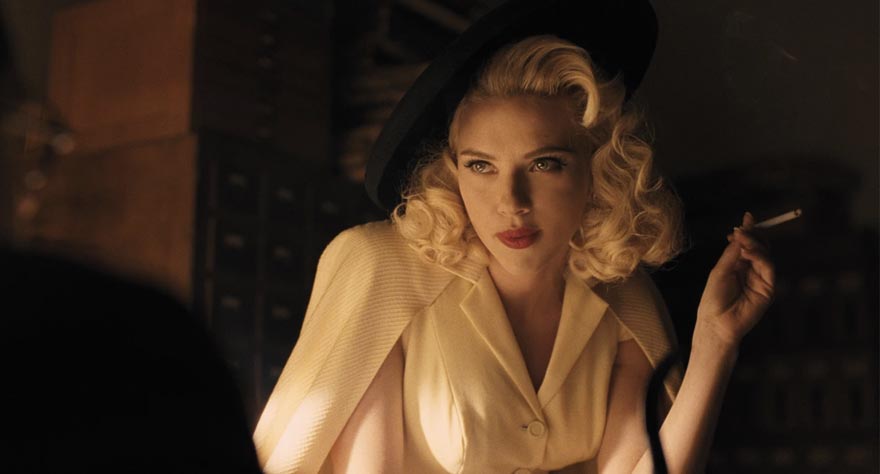 Hail, Caesar! is as close to a "blind buy" as it comes to a most anticipated list simply because it's the Coen brothers (True Grit, Inside Llewyn Davis). I'll admit that I was a little wary when I first heard the film was being released in early February—but again, it's the Coen brothers. Sure, the Coens have their fair share of misses, and Hail, Caesar! seems much more in the comic vein of their less successful films. Given what we've seen in the trailers for the film, at worst it seems like a fun and disposable film. The cast is spectacular: Clooney, Brolin, Tatum, Swinton, Johansson, Fiennes, Hill, McDormand—I could make an art-house Expendables joke which is even more apt as Dolph Lundgren is also in the film. Hail, Caesar! may not be on the same plane as the Coens' recent run (last three films nominated for Best Picture), but I'm ready for a sharp, very fun, nostalgic madcap run through the Golden Age of Hollywood that only they could provide. [Aaron]
La La Land
Though it wasn't quite his debut, Whiplash allowed filmmaker Damien Chazelle to emerge in a big way in 2014. At the time of the movie's release, the common refrain concerning Chazelle's high school past as a jazz drummer was that it helped him to imbue his movie—about a musician—with a sense of musicality and rhythm. His cuts, perfectly timed with the diegetic soundtrack, made the journey of a song cinematic. Which is why it's no surprise that the writer/director's follow-up to his Oscar-winning second movie is a full-on musical. La La Land (set for release July 15th) reunites Crazy, Stupid, Love co-stars/charm machines Ryan Gosling and Emma Stone with Rosemarie DeWitt, John Legend and Whiplash standout J.K. Simmons in supporting roles. Set in modern day Los Angeles, the upcoming film features Gosling as a jazz pianist that falls for an aspiring actress, and from the first look, an old-fashioned tone seems evident. In an era where the majority of big movie musicals are stodgy adaptations of Broadway shows, Chazelle—who turns 31 years old January 19th—is poised to bring some vitality to a genre desperately in search of some. [Zach]
Last Days in the Desert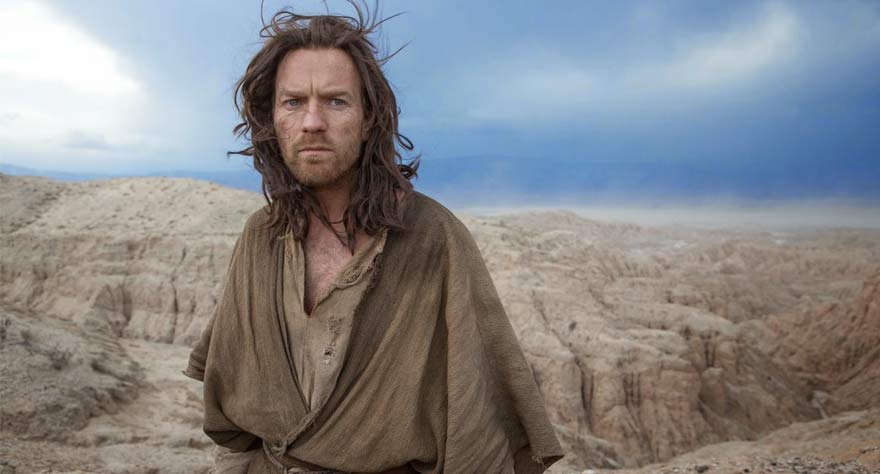 I've always been fascinated by experimental takes on Biblical tales. The source material is literally ancient, so it's highly refreshing whenever a filmmaker decides to approach it unconventionally, unafraid to deviate from the consensus understandings of the deeply subjective text. Last Days in the Desert appears to be just such a film. The story centers on Jesus's 40 days of fasting and prayer in the desert; a hazy period of isolation and temptation. It's the kind of wide-open premise that is ripe for abstract, contemplative filmmaking. But there's an extra angle of intrigue in the casting of Ewan McGregor as both Jesus and Satan. Perceived whitewashing aside, the double role is a really cool choice, and I'm eager to see what it means for the film's ideas and what it brings out of McGregor. Also, Rodrigo García directs the first feature script he's written since the underseen gem, Mother and Child (2009). Last Days in the Desert appears to be a bit of a departure as far as style and subject matter goes, but here's hoping it represents an invigorating new turn in the director's career. [Byron]
Love & Friendship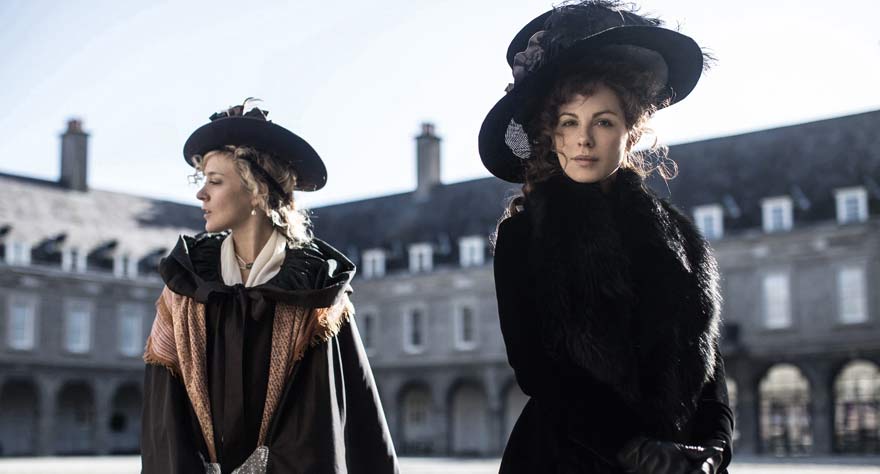 Back in 2011, Whit Stillman fans were ecstatic to see him return to filmmaking after a 13-year hiatus with Damsels in Distress. Luckily, the wait for his next film won't be nearly that long, with Sundance announcing that his latest feature Love & Friendship will premiere at the festival. This time Stillman has changed gears, adapting a Jane Austen novella taking place in the late 18th century about a widow trying to find husbands for herself and her daughter. It's new territory for Stillman, although his skill for skewering yuppies and the upper class in his earlier works makes the prospect of him tackling an elegant period piece all the more appealing. But the most exciting part has to be its cast, which stars Chloe Sevigny and Kate Beckinsale, making Love & Friendship a Last Days of Disco mini-reunion we never knew we needed. [C.J.]
Manchester by the Sea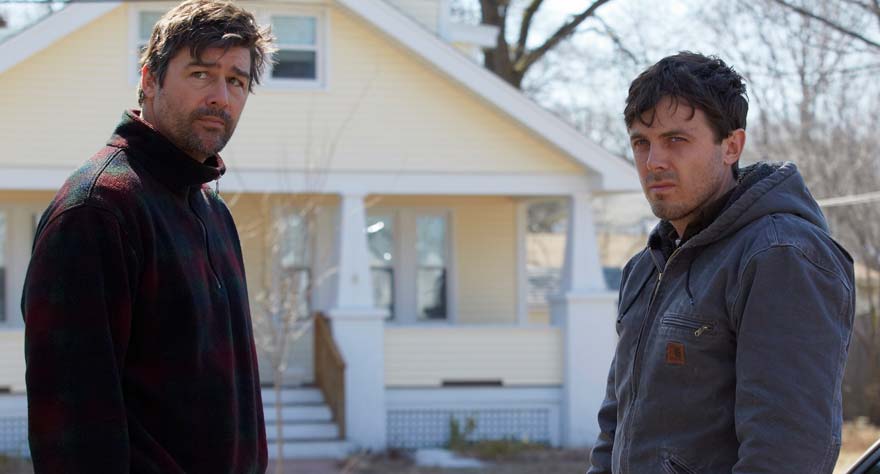 This year's Sundance lineup came as a surprise compared to previous years, with a lot of big American indie directors unveiling their latest works. And while we can't wait for the likes of Kelly Reichardt and Todd Solondz to premiere their newest films, it's Kenneth Lonergan's Manchester by the Sea that has us most excited. His last film Margaret took over six years to get released due to legal troubles (a long saga well worth looking into), but the film was a bonafide masterpiece, a grand American epic that never got a proper chance to shine. Yet despite committing offenses that would throw most people in director jail for life, Lonergan has returned with a brand new feature about an uncle (Casey Affleck) having to take care of his teenage nephew after his brother dies. It sounds like a return to the low-key, humanist material of You Can Count on Me, and if Lonergan can make something half as good as that we're in for something truly special. [C.J.]
Midnight Special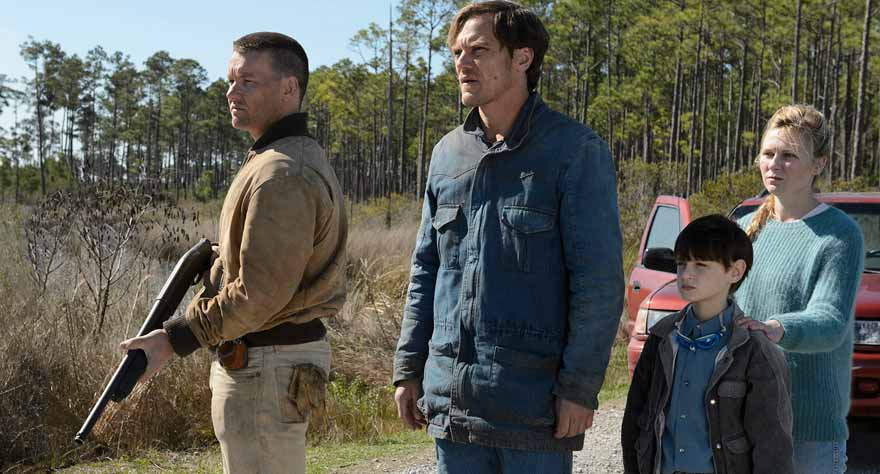 Of all the movies on the horizon in 2016, none are more tantalizing to this writer than Jeff Nichols' Midnight Special. The Take Shelter and Mud director reunites with a surging Michael Shannon to tell the story of a father (Shannon) protecting his young son, Alton (Jaeden Lieberher), from a government task force and a scary religious sect as they race to a secret location. Why all the fuss over one boy? Turns out, Alton's got special powers (and some freaky glowing eyes) which makes him a big-time target for evil scientists and god-fearing madmen. In Take Shelter we saw Nichols and Shannon examine the nature of paranoia in a fascinating way, but with an added sci-fi element and a thriller pursuit narrative, Midnight Special opens up a world of possibility for the actor-director team. [Bernard]
The Nice Guys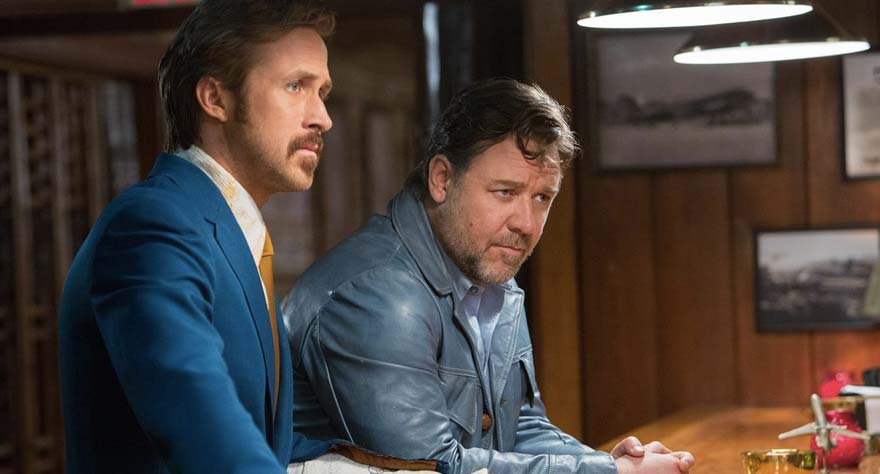 I'm a child of the '80s. As such, I was there for the birth of Lethal Weapon. The 1987 Richard Donner film, easily the best buddy cop film made (before and since), was written by Shane Black. It was his first screenplay. While nothing he's done since can top that, everything he's done has been a helluva good time. That includes his two directorial efforts, 2005's Kiss Kiss Bang Bang and 2013's Iron Man 3 (both of which he also wrote). Thanks to the cult popularity of the former, the box office success of the latter, and the critical acclaim of both, Black is back behind the camera (and the keyboard) with The Nice Guys. The film, starring heavy-hitters Russell Crowe and Ryan Gosling, has its leads playing private eyes in 1970s Los Angeles, investigating the suicide of a porn star. If the trailer is any indication, Black's crackling dialogue will be just one of the highlights of this crime thriller, and surely other Black-isms (humor, Christmas, kidnapping, kids in peril, etc.) will be on full display as well. [Michael]
Passengers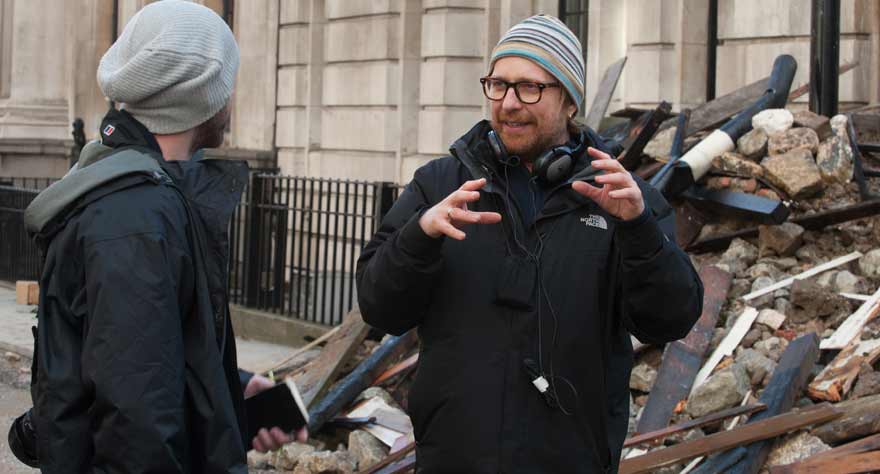 So we don't have a ton to go off of when it comes to Passengers, but what I do know not only piques my interest but gives me reason to believe this could be one of the most unique, interesting, and entertaining films that comes out in 2016—a year I continue to bemoan as already looking formulaic and franchised to the hilt. What we know: The Imitation Game director Morten Tyldum is directing, Chris Pratt and Jennifer Lawrence are starring (I mean, how hot are they right now?!), and Jon Spaihts wrote the script. As the man most likely responsible for the better parts of Prometheus, Spaihts as writer means the sci-fi elements of this labeled "Epic Sci-Fi Romance" are apt to be pretty solid and Tyldum has proven his directing acumen aplenty. The film's story follows Chris Pratt's character, Jim, awakening 60 years early on a spaceship transporting cryogenically frozen passengers on a 90-year journey to a new colony. Rather than face a lonely life and death by himself, he decides to wake up another passenger, Jennifer Lawrence's Aurora. The Sleeping Beauty reference is cute, the premise sounds both funny and strange, and with unconventional romances like Her captivating audiences recently, this may be a great idiosyncratic and original watch. [Ananda]
Rogue One: A Star Wars Story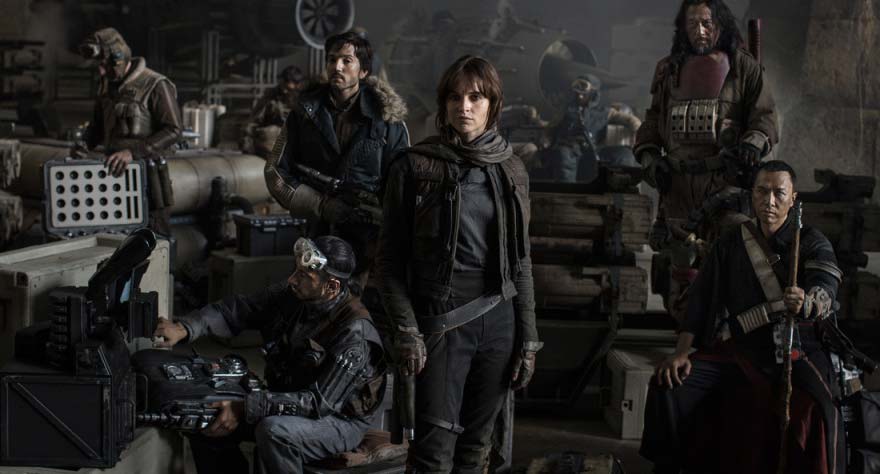 As a massive Star Wars fan, I'm not sure any 2016 title captures my curiosity more than this one. I say "curiosity" rather than outright "anticipation" because I don't know at all what to expect. We're even more in the dark than we were with The Force Awakens. Aside from the animated film that played like an extended pilot for the Clone Wars television show, the franchise has never ventured outside the core episodes on the big screen. The prospect of leaving the Skywalkers behind and exploring new territory through a series of anthology stories is an exciting one and Rogue One will be the first test of that concept. I've always wanted to see a Star Wars movie take on the perspective of the soldiers and spies on the ground and this film's Wild Bunch-style premise presents plenty of intriguing possibilities. An outstanding and diverse cast, coupled with an inspired choice of director in Gareth Edwards (Godzilla, Monsters), makes the project all the more enticing. [Byron]
Silence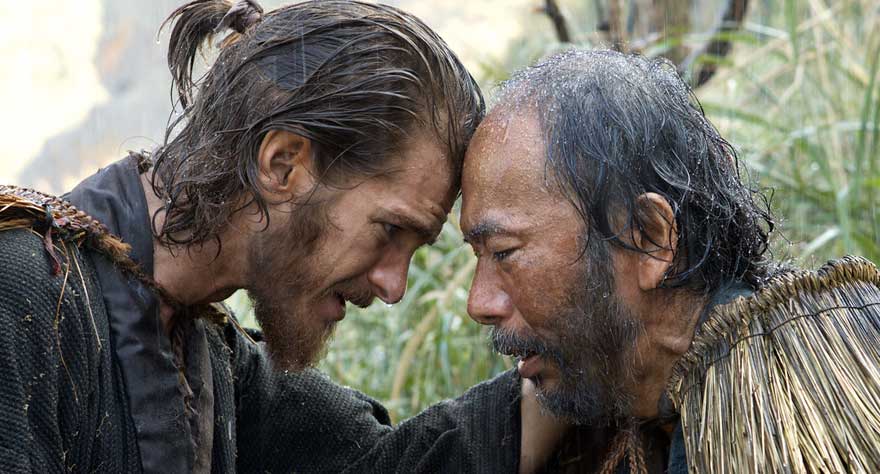 Silence is one of those projects that get kicked around for years, taking different forms on its path to production. Martin Scorsese's interest in the story dates back over 20 years, and previous attempts to produce the movie included names like Daniel Day-Lewis and Ken Watanabe among casting. Repeated delays even lead to one of the film's producers suing Scorsese in 2012 for repeatedly putting off the movie in favor of films like The Departed and Hugo. Complicated productions can overshadow a film's release, however, in the case of new material from the director of Raging Bull and Goodfellas (how do you pick two?) the potential for excellence always remains high. Silence stars Liam Neeson and Andrew Garfield—who lost 40 pounds and grew some magnificent facial hair for the part—as well as Star Wars: The Force Awakens standout Adam Driver. Set in the 17th century, the film tells the story of Jesuit priests who face persecution in Japan for spreading the teaching of Christianity. Scorsese's work tends to be elevated by his personal connections to a story, and the legendary filmmaker's Catholic roots will hopefully provide an entry point for one of his longest gestating projects. [Zach]
The Witch
It's easy to refrain from getting too worked up over films from first-time directors, especially those featuring casts of little knowns, because there isn't much to root one's anticipation in. Robert Eggers' The Witch is indeed a directorial debut featuring a cast of little knowns, but isn't in any way, shape, or form a film that I'm having an easy time waiting for. Admittedly, I have a soft spot for the horror genre, but based on the film's unforgettably tense and borderline-gothic trailer, it seems like it will be an atypical genre flick: relying less on sudden shocks and more on an atmosphere of dread and uncertainty to affect its viewers. Furthermore, the Sundance debut of The Witch rewarded Eggers with the high honor of their Best Director prize. It's refreshing to see a filmmaker emerge on the horror scene with a film so strong that its reception, thus far, has been almost universally positive. Without even having seen it, this directorial debut has already strengthened my faith in the future of the horror genre, as well as providing my spooky side with something to keenly await in the coming year. [Eli]