Walk the Moon – Walk the Moon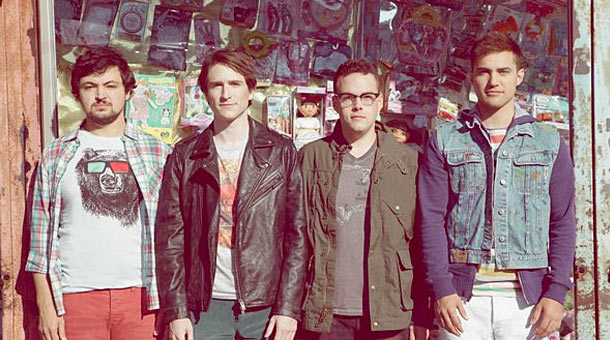 As it is uninteresting musically, lyrically this album leaves much to be desired.
In the world where hipsters are the new frat boys and indie rock has gone mainstream, Walk the Moon is in their true niche. It could even be fair to say that this band is the conclusive link between the two. Maybe it's harsh, but some bands just make you want to pump that fist while wearing clear lens wayfarers and neon tanks.
The group is native to Cincinnati, which could be considered to be the metaphorical roots of present day American cultural sinkhole. There is nothing edgy, individual, or interesting of Middle America with its suburban wasteland and the same could be said about Walk the Moon's self titled album. It is a scanty mixture of power pop riff, with a dash of synth rock, topped off with a meager splash of some funky beats, and sprinkled with lead singer Nicholas Petricca's overdone falsettos. All is this is piled on each other in a heap of digitalized music clutter that is relentlessly bombarding you with its ostentation. After a decade of groups such as Franz Ferdinand, Snow Patrol, Fall Out Boy, the Killers, Panic! at the Disco, Empire of the Sun, Fun., etc. this album hardly cuts it as original, let alone qualifies as indie music.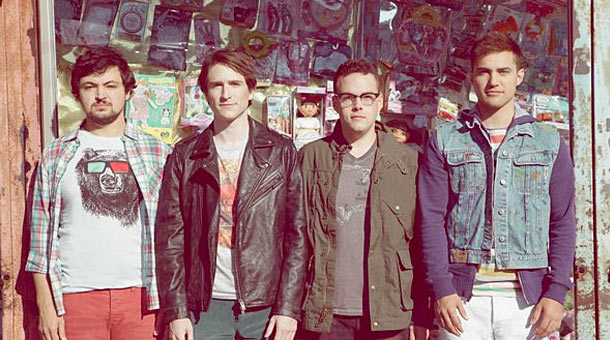 As it is uninteresting musically, lyrically this album leaves much to be desired. I will be the first to admit that music often services as the language of romance. All of us, at some point in our lives, have wanted to break out in song in an effort to express our current infatuation with life and/or one of its inhabitants. But delivery is key, and once again, Walk the Moon falls short in that regard. Each track seems to be an ode to the weekend's latest hook up, with little discernment and resolve. There is little romance in a ballad that starts out "my eyes are on the road / but my mind is on your body," only to implore "won't you stay shotgun until the day I die," such as the track "Next in Line".
There is a reason, however, that the music industry has made millions on pop rock groups and why we all secretly smile when the party mix cuts to Journey's "Don't Stop Believing". Music that is danceable and catchy, regardless of how kitschy it may be, feels good to listen to. Call it a cheap thrill or a guilty pleasure, it will always be hard to resist the urge to groove along to songs such as "Shiver Shiver" or "Anna Sun" when they come up on your hipster buddy's road trip playlist. But hey, that's why we keep hanging out with them, right?
Walk the Moon – Walk the Moon Music review