Macklemore & Ryan Lewis – The Heist
It's so catchy that even my bachata-loving, Spanish speaking roommate loves it. It's cheeky, it's political, it's introspective, it's heavy, and it's so addictive.
Sometimes being able to eat your own words in a nice feeling. It a recent feature piece about the merger between Universal Music Group and EMI, I noted that the iTunes Top Ten chart is almost exclusive to artists signed onto one of the three major record labels. Well, it looks like a west coast MC, Macklemore, and his producer, Ryan Lewis, wanted to change that up a little bit. And they did so their newest release, the Heist, which soared to the top of the charts within hours of its release.
A showcase of Seattle's greatest indie talent, this album is an intermixing of a stellar cast of vocalists, musicians, and fellow MCs to deliver a complete and brilliant album. It is cheeky, it is sensitive, it is political, it is introspective, it is heavy, and it is so addictive.
As I am always a sucker for music with a message, I was first drawn to Macklemore & Ryan Lewis with their release of the single "Same Love," a hip-hop ballad that takes a strong stance in support of the Marriage Equality Act in Washington State. A commentary on the hip-hop community's relationship towards gay rights, Macklemore makes a conspicuous statement regarding his feelings on the issue, yet does so in such a delicate way, that one cannot help but sympathize. Backed by the tenacious vocals of Mary Lambert, this track is undoubtedly set to become an anthem for future generations and the most memorable moment of the Heist.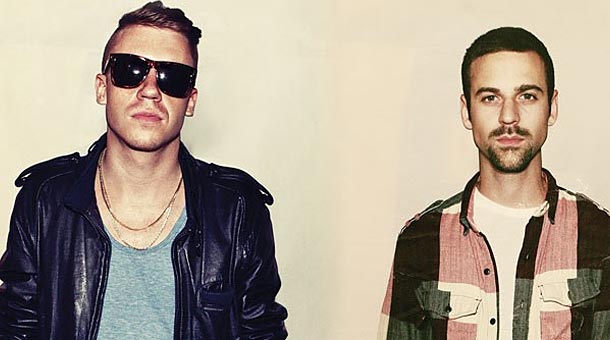 However, it would be all too easy and narrow-minded to simply call this album a message driven, ideological one. Sure, Macklemore is infamous for addressing the concerns of the traditional hip hop community—urban poverty, racism, consumerism—while working out his personal position within that as a white MC. Yet, with the Heist, he has come to a well-balanced variety of topics, from souring love, the northwest lifestyle, newfound fame, his continual battle with addiction, and even a country-esque drinking anthem. Take the viral single, "the Thrift Shop" featuring Wanz, which successfully replaces the tenderness of "Same Love" with brazen, cocky lyrics. Between ripping on Gucci tees and begging for your grandpa's hand-me-downs, it is so catchy that even my bachata-loving, Spanish speaking roommate loves it.
Shortly after the release of the Heist, a series of posts appeared on Macklemore's facebook page thanking and praising his fans for their gracious support in the success of this record. It is a rare moment in the recording world that such recognition and adoration are as warranted as they are with the Heist. It leaves one to hope that with such feelings, Macklemore open the eyes of his newfound fans to something beyond the narrow scope of Top 40 charts, while staying true to his DIY roots.
Macklemore & Ryan Lewis – The Heist Music review