Kishi Bashi – 151a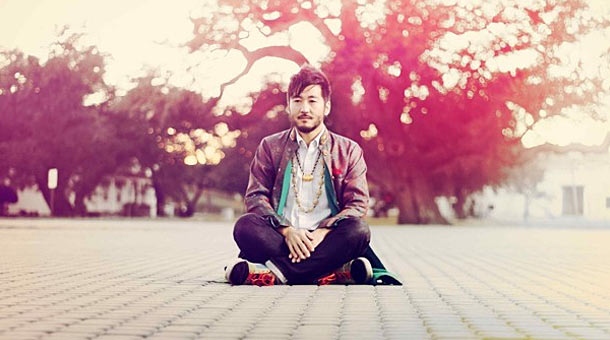 Dubbed as the next song to grace the world of hip commercials, I hardly anticipated a complete album.
Every so often an artist comes along that leaves you craving for more. Chances are that your life will now be defined around the exact moment you first heard their music, a moment that will the precipice of what music can and cannot be. Although, it might not be clear at the moment what exactly you are experiencing, but looking back, it will forever be a fond moment when music transcended into a new and alluring world.
For me, this moment came with the single "Bright Whites" off of first full-length record of Kishi Bashi, 151a. Dubbed as the next song to grace the world of hip commercials, I hardly anticipated a complete album that would leave me with yearning for anything and everything that ever flowed from this man's fingers. Armed with a violin, his voice, and a looping machine, 151a is a world of music infinity within a finite space. Within this space, I found a musical world that begged me to return, time and time again.
Kishi Bashi is the nom de plume of K Ishibashi, the accomplished multi-instrumentalist know for playing with Regina Spektor, Jupiter One, and most recently, of Montreal. A classically trained violinist, who rivals Andrew Bird on a good day, he is the son of Japanese parents and briefly attended Cornell University's College of Engineering before the Berklee School of Music. As for 151a, what Ishibashi has done is beyond comparison to any previous acts. From the opening track to the final one, a complex yet delicate mixture of sounds, textures, and intimate lyrics captivates you. At points, it is hard to imagine that only one man is responsible for the music you are experiencing.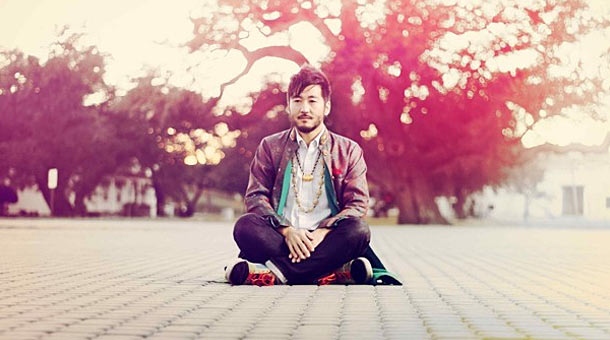 151a takes its title from the Japanese maxim "one time, one meeting," a theme the seems to be reiterated throughout the lyrics of the album. True to chamber-pop form, this is an album focused on love in the epic proportions. Amid the layers upon layers of violin and beatbox percussion, Kishi Bashi fashions a love story that spans the entire album. "It started with a word and it started pretty well," lulls the beginning of the track "Manchester", only to declare with such confidence, "I haven't been this in love in a long time." Then in the empyreal second to the last track, "I Am the Antichrist to You", Ishibashi once again overtly states this adoring love that is the centerpiece of the album. "I am the antichrist to you, fallen from the sky with grace into your arms," he writes, as if to say that this beautiful chaos of life and love will never be as great or as destructive as it is between you and me.
Perhaps, a statement such as that can never fully be expressed through words alone, the point where art or music alone is left to fill the void.
Kishi Bashi – 151a Music review