The Station Agent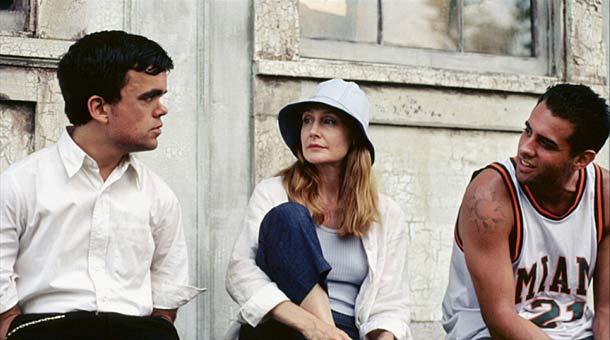 This is a low-key movie about a lonely dwarf who's only friend passed away, which he then moves to a new small town. His life has been full of constant ridicule and rude stares. It seems that the only thing he has interest in his life are trains. With his recent move (which is in an old train depot) comes new neighbors and opportunities.
The main character Finbar (Peter Dinklage) after shortly moving in, meets a man named Joe who runs a local roadside coffee trailer. One which doesn't seem to get a lot of business. Joe is also a lonely soul and is very excited when Finbar arrives. Joe seems like he has all the time in the world on his hands and no one to spend it with, so he forces himself into a friendship with Finbar. Being the recluse that he is, Finbar is very put off about it at first. He seeks isolation and makes it obvious.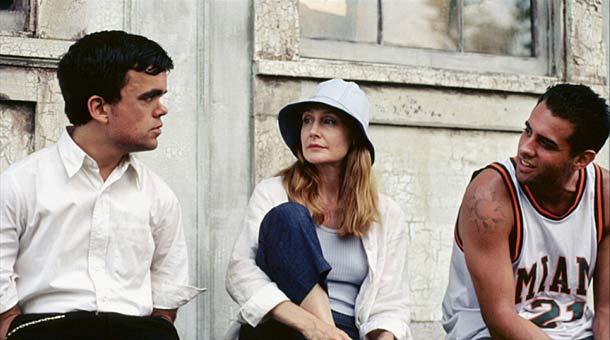 The Station Agent is a some what of a slow moving and quiet movie, which is not to say boring. In fact, it was incredibly entertaining the entire way through. Although most of the movie has sort of a depressing vibe to it, there is definitely some comedy in it. In more than one scene I found myself laughing aloud. The music albeit subtle, fits in perfectly. It was interesting to learn that the film was actually shot in just 20 days. The acting is absolutely spot on. It felt absolutely genuine. Actor Peter Dinklage is truly playing himself and you get a sense of hardship he has endured because he just seems natural in this role.
This indie flick is very solid, great acting, great story. Maybe a little slow moving and doesn't have a satisfying ending for the mainstream watchers, but you would be foolish not to give this one a chance.
The Station Agent Movie review