Little Accidents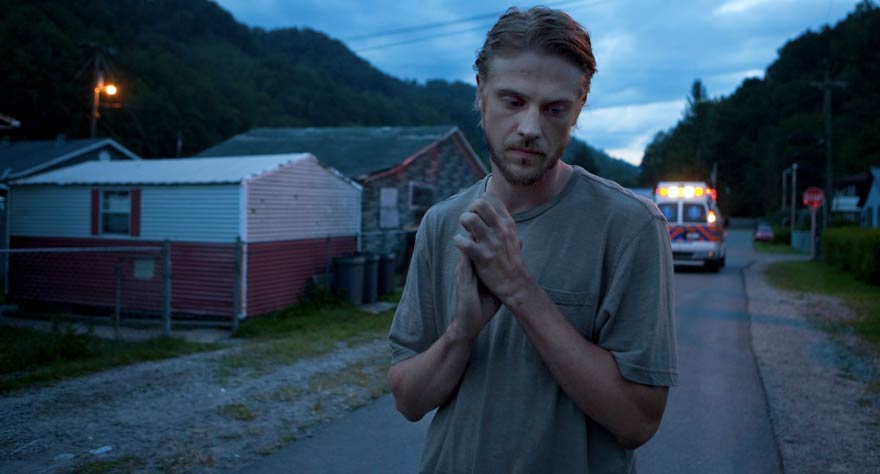 Good aspirations are undermined by the watered-down characters and conventional outcome.
Writer-director Sara Colangelo expands her 2010 short film Little Accidents into her first full-length feature, which recently received an Independent Spirit Award nomination for Best First Screenplay. The film provides a gritty, ugly look at the consequences of a tragedy and the way guilt eats at the souls of the denizens of an American blue-collar town. There's enough talent on display, from a promising filmmaker to a breakout cast, to make Little Accidents a modest watch, but its paper-thin characters, awkward romantic subplot, and predictable conclusion reduce the overall effectiveness of the film–a shame, because it's the type of small independent film you want to root for.
Word travels fast in small towns. Little Accidents reminds us of this and shows how tragedy is able to divide the small community of Beckley, West Virginia when ten coal miners die in a collapsed mine. The sole survivor, Amos Jenkins (Boyd Holbrook), feels the weight of a guilty conscience as locals pressure him into silence to protect the main source of the town's income. When interrogated on the safety of the coal mine, Amos squirms in his chair, his eyes to the floor as he insists on having no memory of the accident. We watch Amos, physically and emotionally damaged by the tragic event, conflicted as to whether a large settlement is worth shutting down the town's mines. He remains at odds but never seems tempted by the money.
The mining accident sets off a domino effect of bad fortune throughout the small town. Mining executive Bill Doyle (Josh Lucas) and his wife Diana (Elizabeth Banks) receive their share of backlash from locals who blame them for the accident, ranging from a smashed windshield to violent threats. As if that wasn't enough, their lives (and marriage) get more tense when their teenage son JT (Travis Tope) suddenly disappears. What they don't know is that their son often bullies a boy named Owen (Jacob Lofland), who sticks up for himself during an altercation that leads to a fatal accident. The only witness is Owen's younger brother who, like Amos, gets pressured into staying silent on the manner.
In connecting the three stories of Amos, Owen, and Diana, Colangelo stirs up some intrigue. Owen and Diana's connection is the most terrifying of the two. He forms an appreciation for Diana while hiding information about her son that the audience is aware of, making it downright eerie to watch the two of them interact. Guilt-ridden, Owen volunteers yard work services to the family, eventually realizing he can't make up for his involvement in their turmoil. Meanwhile, Amos stumbles into an affair with Diana, which seems not only far-fetched but a silly distraction from the more compelling drama at hand. The fault isn't in the varied stories, but rather on how they're manufactured to connect with each other. Perhaps Colangelo attempts too much in playing with an intertwining narrative in her first film.
Despite great performances all around, in particular from the young up-and-comer Jacob Lofland (Mud), it's difficult to sympathize with these underwritten characters. While it's understandable for them to keep their distance from the small-town society and their rumor-spreading, it makes the viewer feel alienated, so it's difficult to comprehend what the characters are actually thinking. Holbrook's excellent performance expresses his inner turmoil with limited dialog, but there's more ambiguity than necessary. Given Little Accidents was written and directed by a female, it's ironic that Banks received the most dull, stereotyped role in the film, playing a privileged housewife who turns a blind eye to the wrongdoings of her husband and eventually cheats on him. Lofland rules the screen with his ability to carry the weight of guilt and suffering on his shoulders better than most actors twice his age.
Little Accidents suffers most from a conventional ending that undermines an otherwise elegant story and steers it into familiar territory. The film's heartfelt intentions, solid acting, and moody presentation are not enough to overcome its watered-down characters and predictable story.
Little Accidents Movie review